𝓣𝓱𝓮 𝓬𝓸𝓯𝓯𝓮𝓮 𝓘 𝓵𝓲𝓴𝓮 ☕ 𝓲𝓼 𝓶𝓪𝓭𝓮 𝔀𝓲𝓽𝓱 𝓵𝓸𝓿𝓮

The best coffee is not that which is bought in stores, it is that which is planted, harvested, dried, roasted and ground with love. A handcrafted love. A love that comes from the neighborhood, among neighbors and friends who feel like family. When the coffee is brewed and the smell is felt, everyone gets together to enjoy that famous "buchito" of coffee. For me, the best coffee is the one made with love. I am talking about Cuban coffee.
I am Venezuelan, but I had the joy of mixing my blood with a Cuban and for the last 9 years I have been immersed in the culture of this wonderful people and now I feel as Cuban as I do Venezuelan. If I am in my country I miss the island infinitely and if I am in Cuba I miss my land and my people. My heart is divided in 2, so you can understand me.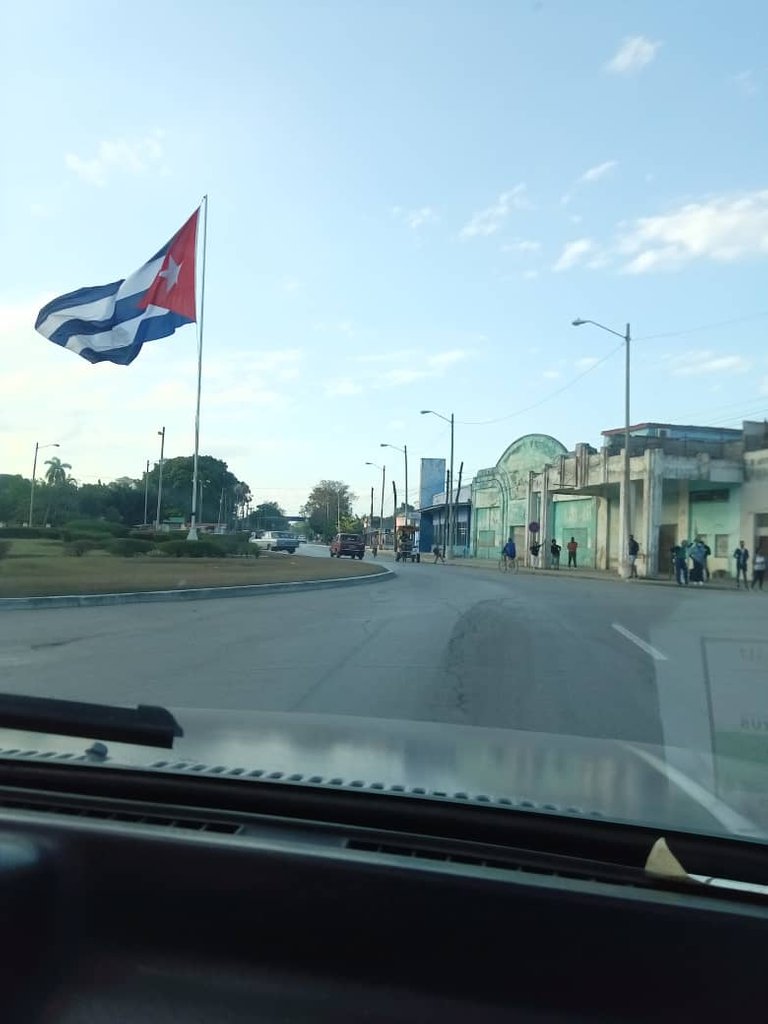 Camagüey's main street - Cuba
The first thing I did when I arrived in Cuba was to order a coffee and they surprised me with a Café Solera a delicious combination of coffee with milk and red wine. It is one of the most delicious coffees I have ever tasted in my life. I loved it and wherever I went I asked for a Solera coffee, although I don't like to drink alcoholic beverages, I love this coffee.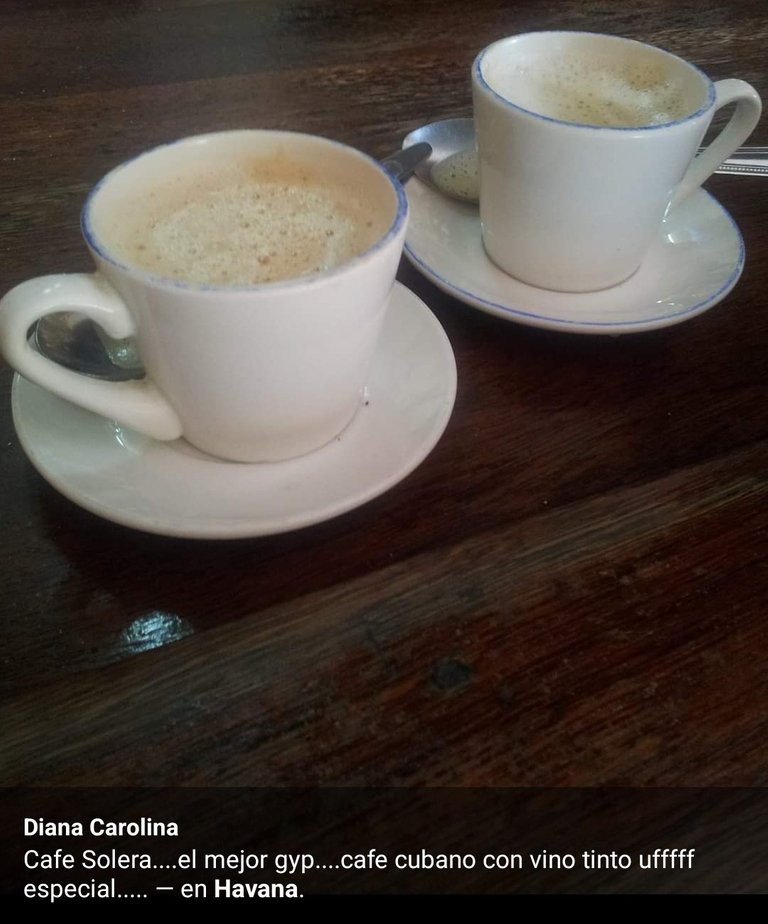 Image taken from my Facebook in 2016
But what was really extraordinary was when I arrived in town. When I stayed living in Cuba for 6 years and I could see the whole process that people do to have a good coffee on their table.
All the neighbors roasted and ground their own coffee and I loved to feel in the afternoon that delicious aroma that flooded the houses of the neighborhood.
I was able to take some pictures of my mother-in-law's neighbor, Mr. Eliseo, drying his coffee in the patio. Then I went with my husband to see the process of grinding it in a machine that he himself invented, the Cuban is very creative when it comes to solving problems. Once the coffee was ground, he invited us a cup of that bitter coffee with a Cuban flavor. I loved it! And I wanted to buy a kilo of coffee from him when I came to Venezuela to share it with my family since at home we buy coffee at the store.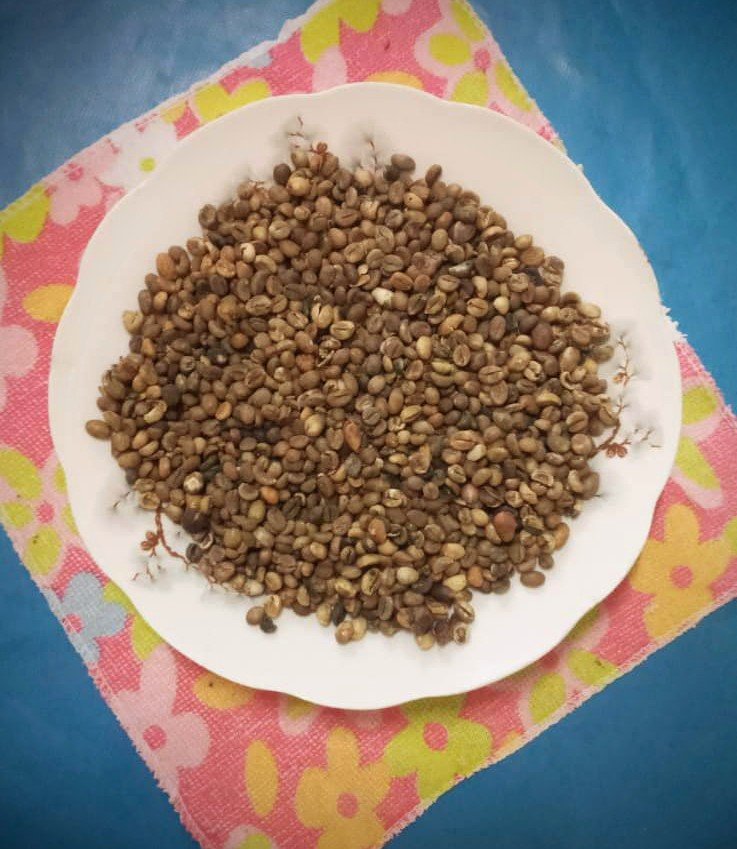 So for me, the best coffee is the one that has feeling, that is served with love. That allows us to know a story, that makes us feel that we are part of the elaboration process and that delights us with its flavor and tradition. And I found it in my second home, in Cuba.
I invite @tere.alv and @gyp.karina11 to participate in this meeting International Coffee Day 2022
---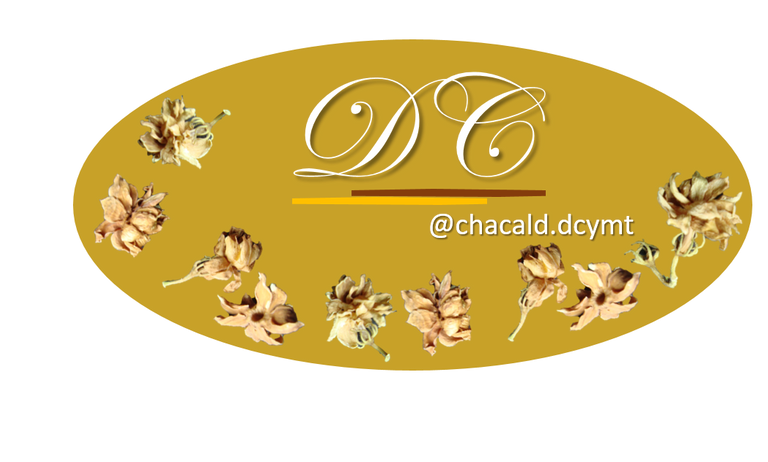 Original content by the author.
Resources:
Lettering stencils
📷 Redmi 10 Smartphone
Translation done with Deepl.com
✿ All Rights Reserved || © @chacald.dcymt // 2020-2022 ✿
💌 Discord: chacald.dcymt#3549
---
---