Swimsuit 1945 | My own model (Eng-Esp)
Hello to all needle lovers. Following the invitation of my friend @ismaelgranados I join to participate in the Historical Fashion Challenge contest of my friend @cassidydawn to whom I thank for this space. Which consists of making a post about a garment prior to 1965, before I start my post I would like to invite @nellyhope and @antoniarhuiz to participate.
Hola a todos los amantes de las agujas. Atendiendo la invitación de mi amigo @ismaelgranados me sumo a participar en el concurso de Historical Fashion Challenge de la amiga @cassidydawn, el cual consiste en hacer un post referente a una prenda anterior a 1965, antes de comenzar mi post me gustaría invitar a participar a @nellyhope y a @antoniarhuiz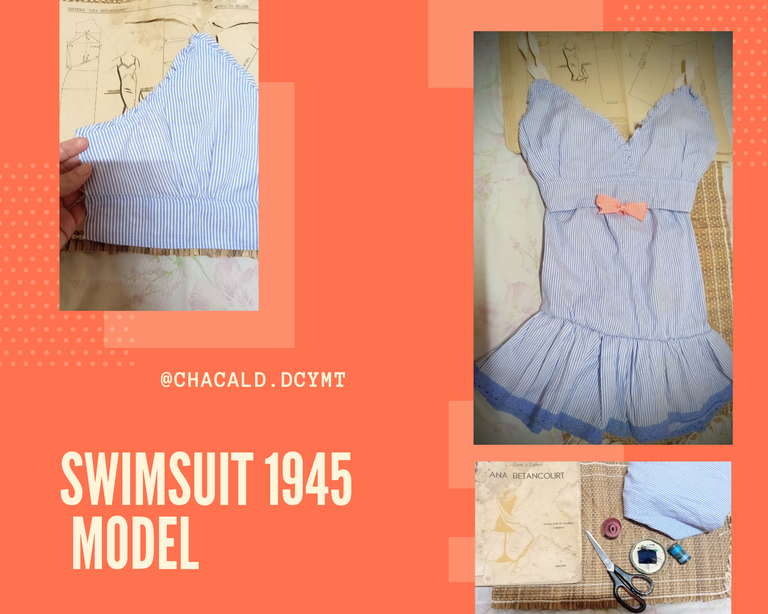 For my entry I would like to talk about the Swimsuit from the 45's. I am lucky enough to have a mother-in-law who is very creative. She is a professional tailor and has supplied me with the information I needed to enter this contest.
Para mi entrada me gustaría hablar sobre el traje de baño del año 1945. Tengo la suerte de tener una suegra que es muy creativa. Ella es sastre profesional y me ha suministrado la información necesaria para participar en este concurso.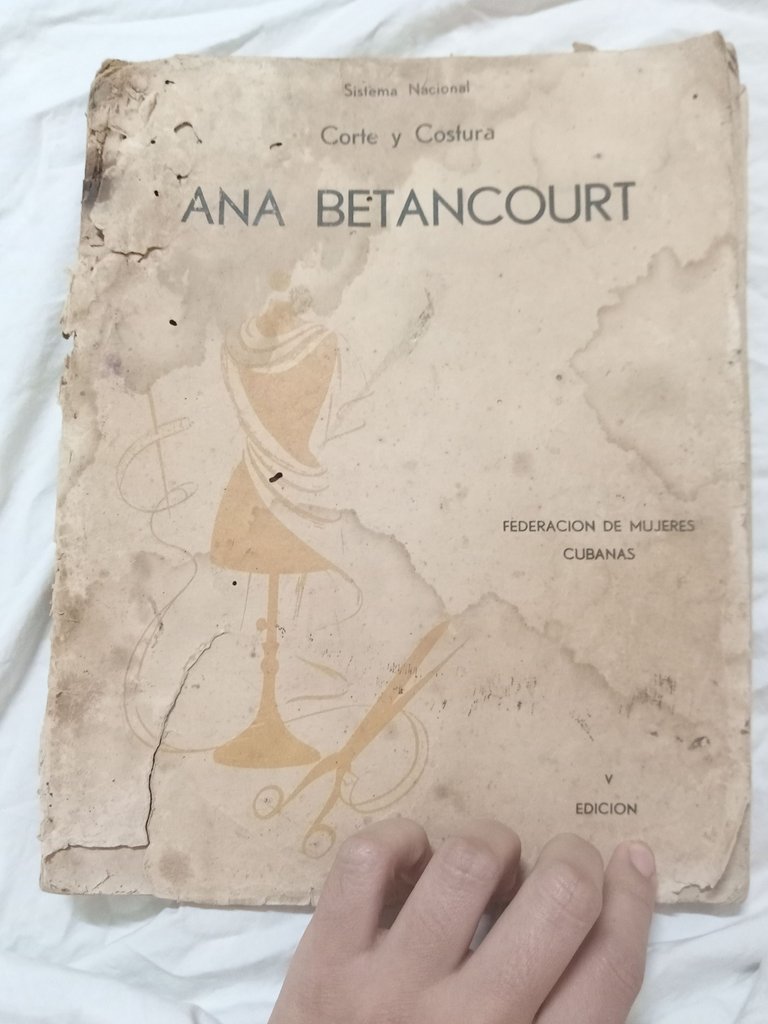 This book is método de costura Ana Betancourt was her basic study material before becoming a tailor. But it is a very complete material that was destined by the Cuban education system for the massive training of Cuban women, so that they could achieve their economic independence in the 60s. It was named after Ana Betancourt who was a Cuban heroine who fought and defended women's rights.
Este libro es es método de costura Ana Betancourt fue su material de estudio básico antes de ser sastre. Pero es un material muy completo que se destinó el sistema de educación de Cuba para la capacitación masiva a la mujer cubana, para que lograran su independencia económica en los años 60. Le dieron el nombre de Ana Betancourt que fue una heroína cubana que luchó y defendió los derechos de la mujer.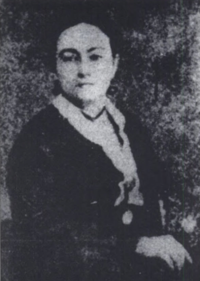 Source/Fuente
With Ana Betancourt's method, Cuban women were given weapons: the thread and the needle. And they were taught, with tailoring schools that spread throughout the island, to make clothes for the whole family. From ecological cloth diapers to elegant suits for ladies and men.
Con el método de Ana Betancourt se les dio las armas a las mujeres cubanas: el hilo y la aguja. Y se les enseñó, con escuelas de sastrería que se desplegaron por toda la isla, a hacer ropa para toda la familia. Desde pañales ecológicos de tela hasta trajes elegantes para dama y caballero.
Baby clothing patterns
Patrones de ropa de bebé
Clothes that my mother-in-law made for my baby, using Ana Betancourt's method.
Ropa que mi suegra hizo para mi bebé, utilizando el método Ana Betancourt.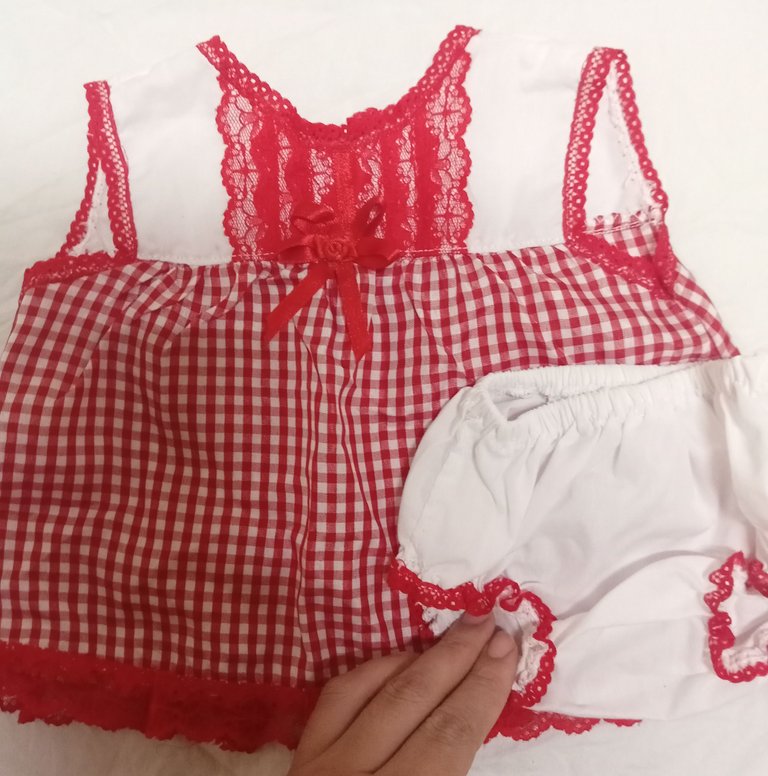 History of the bathing suit
-The first bathing suit is recorded in 1812, when the queen of Holland decided to wear a suit to take a bath on a French beach. The suit covered her entire body and yet it was a scandal.
Historia del traje de baño

-El primer traje de baño está registrado en 1812, cuando la reina de Holanda decide usar un traje para tomar un baño en una playa francesa. El traje le cubría todo el cuerpo y aún así fue un escándalo.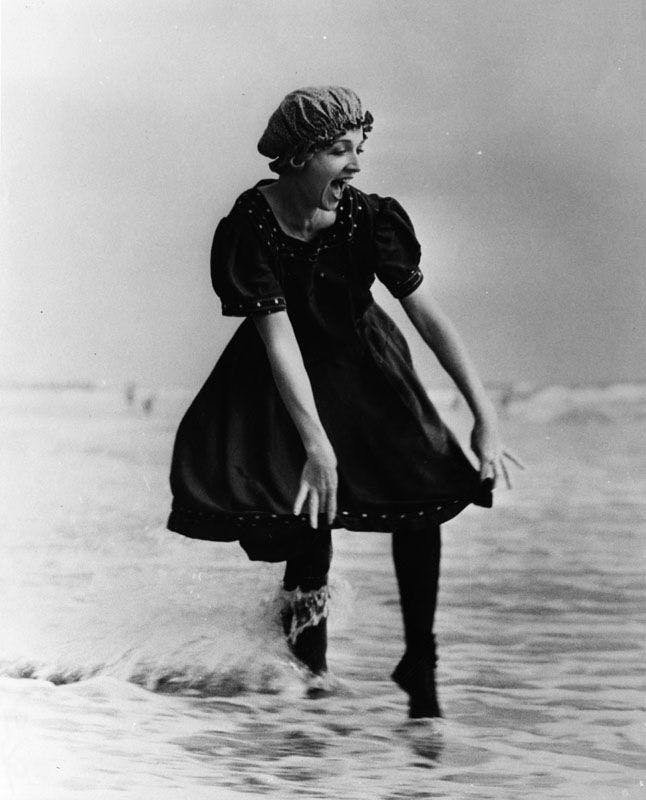 Swimsuit in the 20th century
Traje de baño en el siglo XX
As time went by, the swimsuit became smaller and smaller. At some point in history, rules were established for using the swimsuit, even had established measures and someone who was in charge of monitoring that the rules were not broken.
A medida que paso el tiempo, el traje de baño fue reduciendo su tamaño y sus prendas. En algún momento de la historia se establecieron normas para usar el traje de baño, incluso tenían medidas establecidas y alguien que se encargaba de monitorear que no se rompieran las reglas.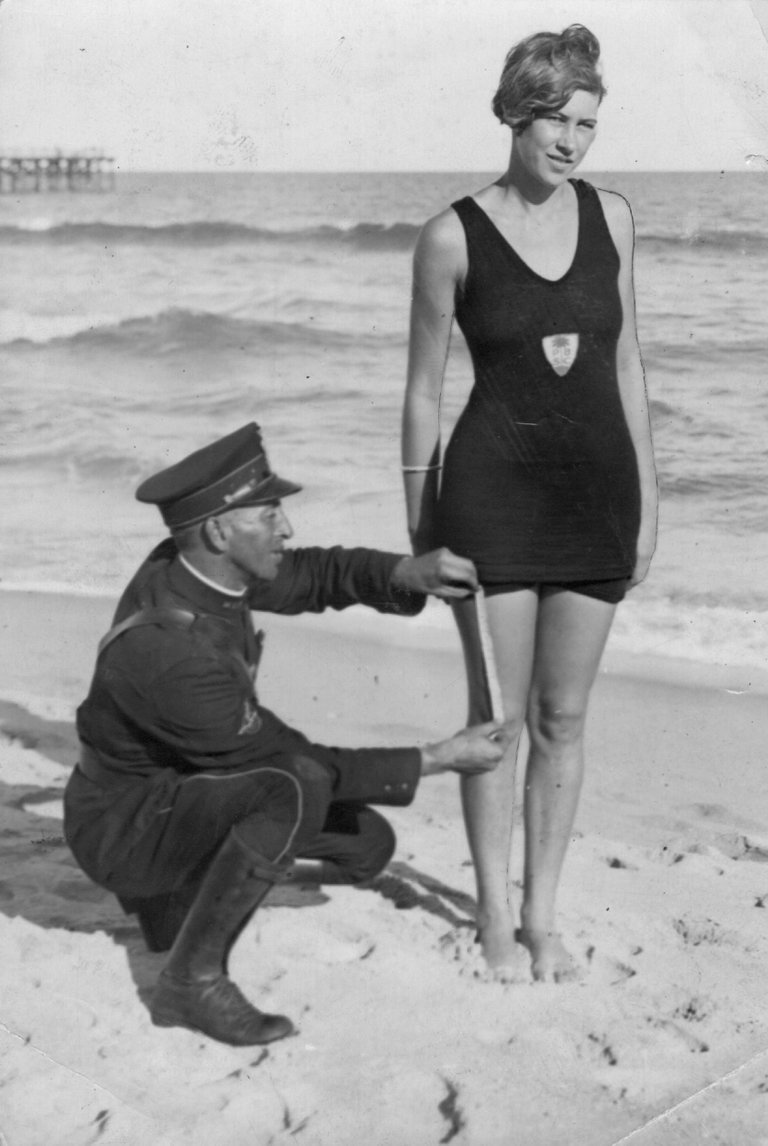 But time went by and the suits evolved from covering everything to covering almost nothing or nothing at all as in 1960 when the liberation of women from the bra was encouraged.
Here I share with you some models of swimsuits in history:
Pero el tiempo pasaba y los trajes evolucionaban de cubrir todo a no cubrir casi nada o nada como en 1960 cuando se incentivó la liberación de la mujer del brasier.

Aquí Les comparto algunos modelos de trajes de baño en la historia:
| | |
| --- | --- |
| 1920 | 1945 |
| | |
| --- | --- |
| 1948 | 1955 |
Inspired by the 1945 model I started to make my own version for my niece. Due to lack of time I could not finish it but I show you the progress. I took from the Ana Betancourt method a design of a girdle, which was used under the clothes. And I took out my patterns and started assembling my swimsuit.
Inspirada en el modelo de 1945 empecé a hacer mi propia versión para mi sobrina. Por falta de tiempo no pude terminarlo pero les muestro los avances. Tome del método Ana Betancourt un diseño de de un refajo, que se usaba debajo de la ropa. Y saqué mis patrones y fuí montando mi traje de baño.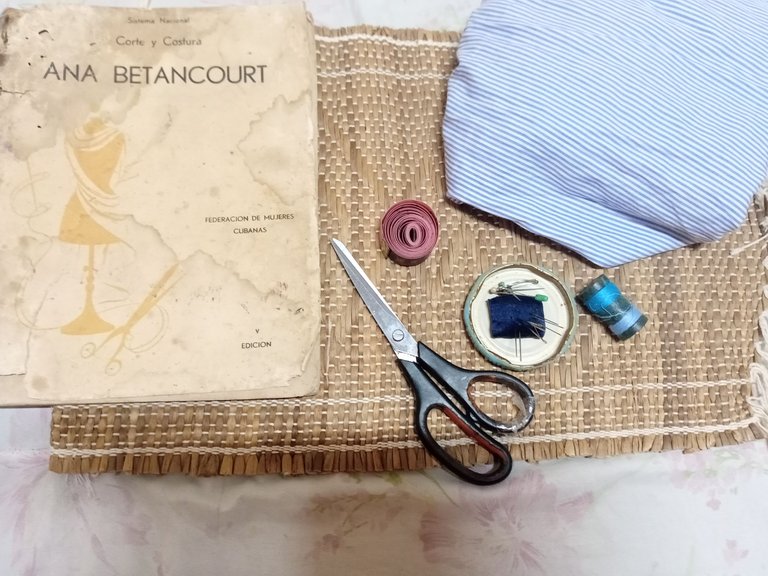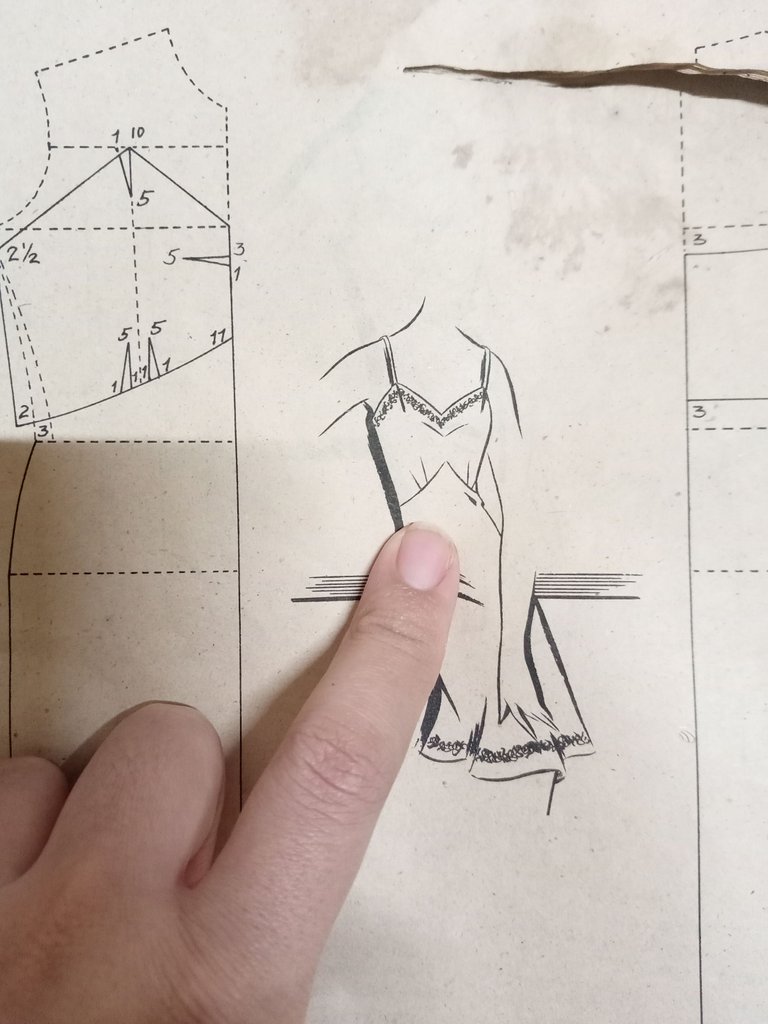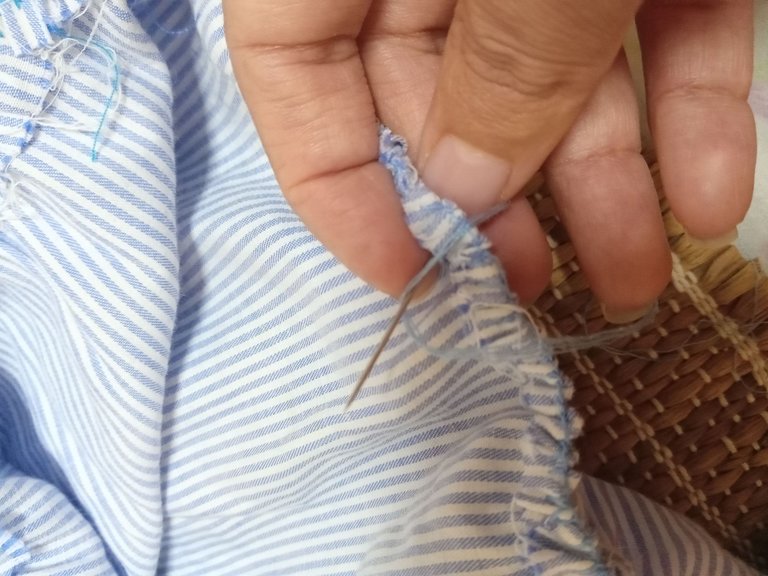 I took as a model of the Ana Betancout method the Refajo al bies which was a garment that was used under the dresses and the adjuster with tweezers to achieve that beautiful design of that time.
Tomé como modelo del método Ana Betancout el Refajo al bies que era una prenda que se utilizaba debajo de los vestidos y el ajustador con pinzas para lograr ese bonito diseño de aquella época.
I put an elastic under the bra to make it easier to fit the body, since I didn't have elastic fabric. I added elastic straps with adjustable snaps and a lace bow at the bottom. I will make a bloomer to go with the outfit when I have more time.
Puse un elástico debajo del brasier para facilitar que se adaptara a al cuerpo, ya que no tenia tela elástica. Agregué unas tiras elásticas con broches ajustables y un bolado con encaje en la parte inferior. con más tiempo haré un bloomer que acompañe el conjunto.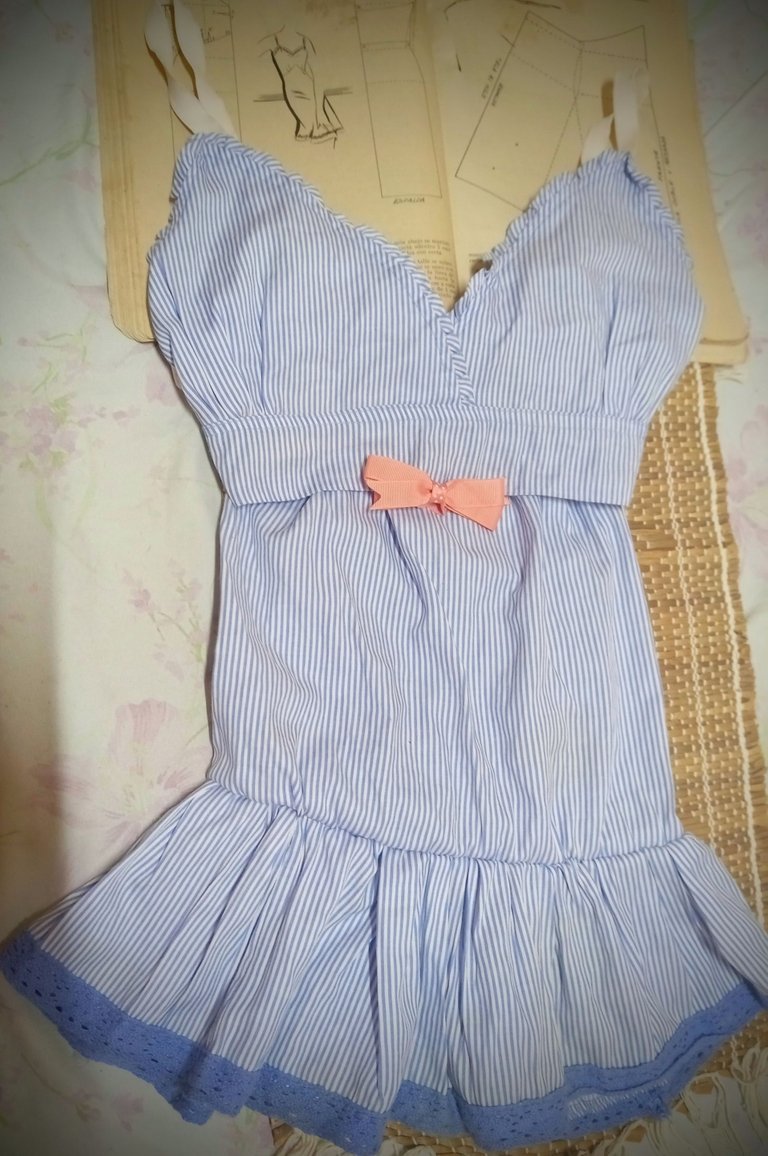 This is my entry to the contest, it has been a difficult job of research and my attempt to replicate a model. I wish I had had more time to do a better job. I hope you like it, leave your comments and see you next time.
Esta es mi entrada al concurso, ha sido un trabajo difícil de investigación y mi intento de replicar un modelo. Me gustaría haber tenido mas tiempo para hacer un mejor trabajo. Espero que eles guste, dejen sus comentarios y nos vemos en una próxima oportunidad.

Sources consulted for this post: // Fuentes consultadas para este post:
All reference photos were taken from this article:
Todas las fotos referenciales fueron tomadas de este articulo:
Source/Fuente
Ana Betancourt cutting and sewing method from the Cuban ministry of education. // Método de corte y costura Ana Betancourt del ministerio de educación de Cuba.
---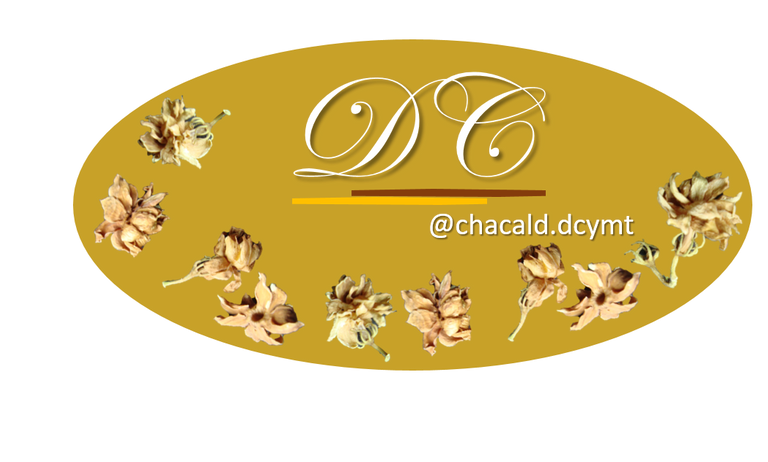 Original content by the author.
Resources: Power Point/ Canva || 📷Sony Cyber-Shot / Alcatel 3 5029E Smartphone
Translation done with Deepl.com
✿ All Rights Reserved || © @chacald.dcymt // 2021 ✿
💌 Discord: chacald.dcymt#3549
_
Contenido original del autor.
Recursos: Power Point/ Canva || 📷Sony Cyber-Shot / Alcatel 3 5029E Smartphone
Traducido con Deepl.com
✿ Todos los Derechos Reservados || © @chacald.dcymt // 2021 ✿
💌 Discord: chacald.dcymt#3549
---
---