Tangerine peel infusion🍊
Hello everyone! Warm Christmas greetings to you all. Today I join the call of Make Your Own Herbal Christmas Drink participating with a delicious traditional holiday drink in my house.
I invite everyone to participate in this Christmas challenge, especially to @annafenix @evev @florecitamejias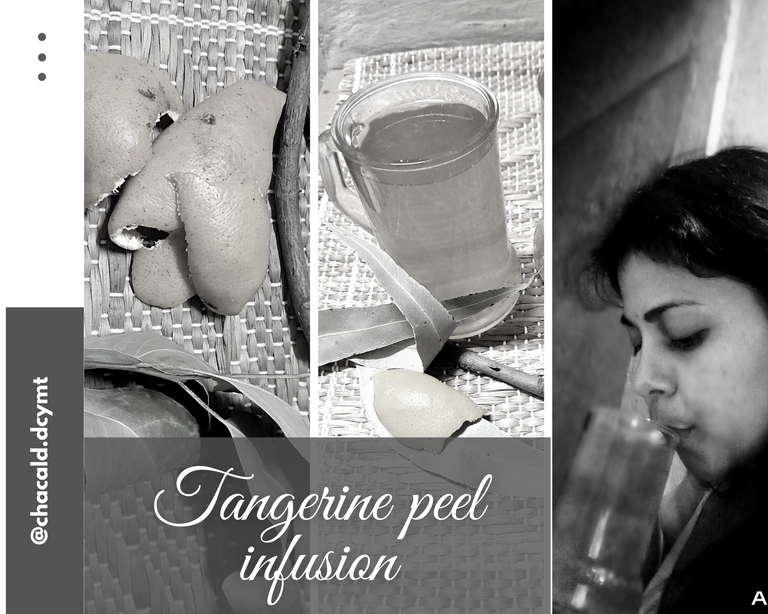 The tangerine is a fruit that has a large number of properties that we can take advantage of to improve our health.
Once we enjoyed the mandarin pulp, I reserved the skin and seeds. With the seeds I plan to take them to the germination process and plant our own mandarin trees, since we live in Cuba and citrus fruits on the island are very hard to come by. With the peel I prepared this delicious drink that brings back beautiful memories of my family and the wonderful Christmas we shared together.

For this preparation, I used the following ingredients:
The skin of a large tangerine
4 eucalyptus leaves
1 dried oregano stem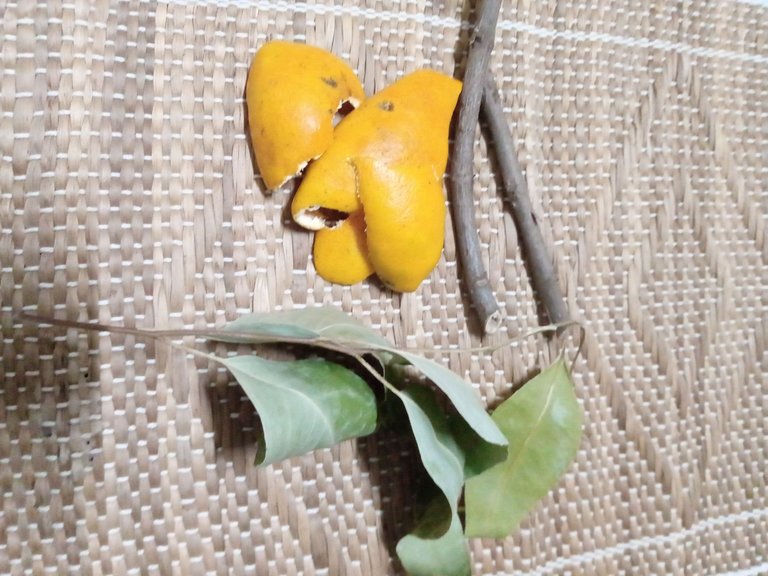 First I washed the tangerine peel under running water to prevent the bitter resin from ruining my drink.
In a pot, I put the eucalyptus leaves, the tangerine peel and the oregano stalk. I added the organic honey which is from a local farm where they do not use preservatives and their harvesting process is environmentally friendly. I put 2 and a half cups of water on high, covered until it boiled.
Once it reached boiling point, boil for 2 minutes until the infusion is reduced and concentrated. I passed through a strainer to remove the skin and leaves.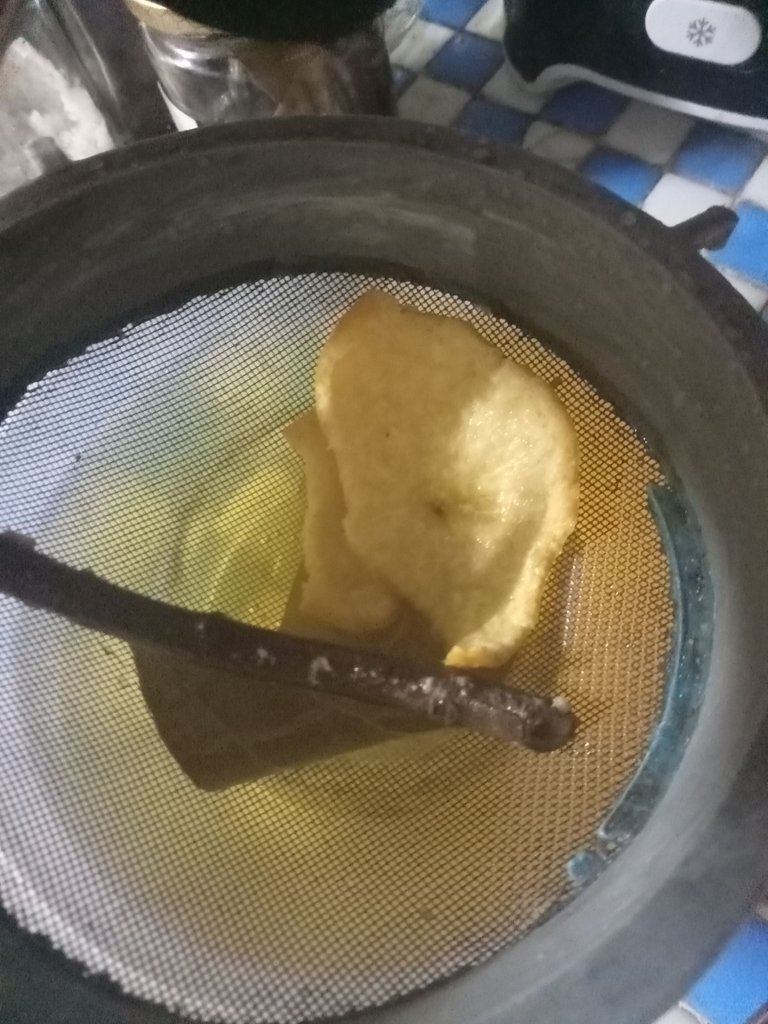 After cola, the drink is ready to enjoy. I served in our favorite cups.
My mother used to prepare this delicious infusion for Christmas time. The lights, the decorations, the gifts and that delicious smell of tangerine. It's like a mark in my life.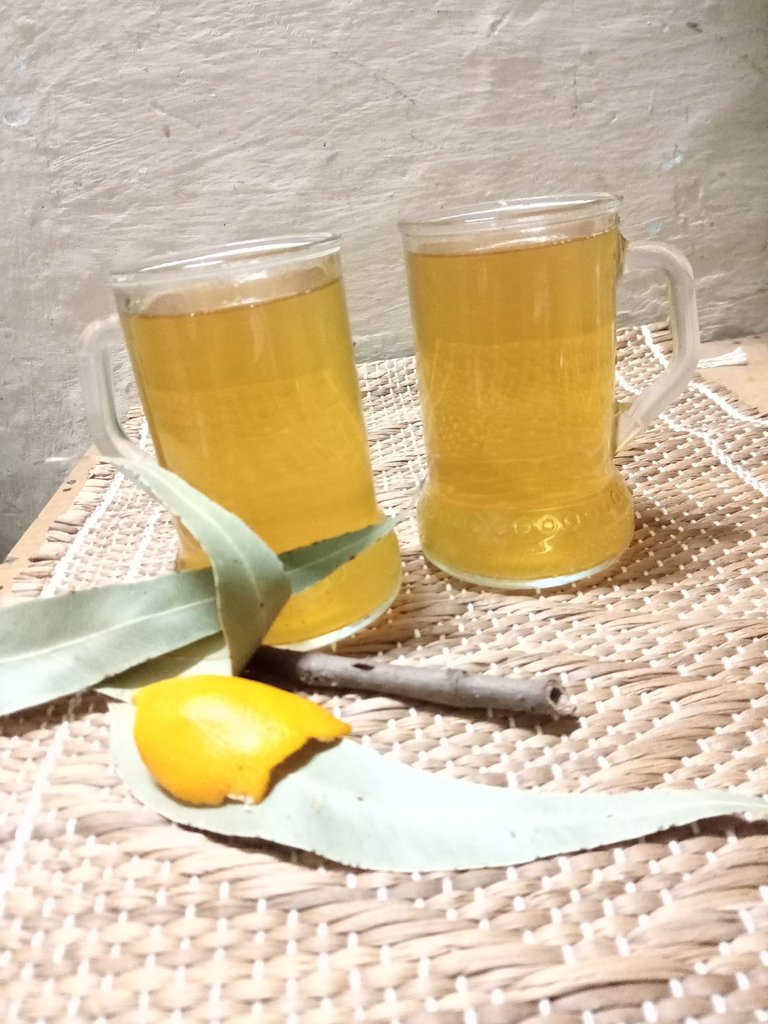 That delicious tangerine scent that invaded every corner of my home was what carried me through my memories until I arrived home with my mom and sisters. A Christmas smell.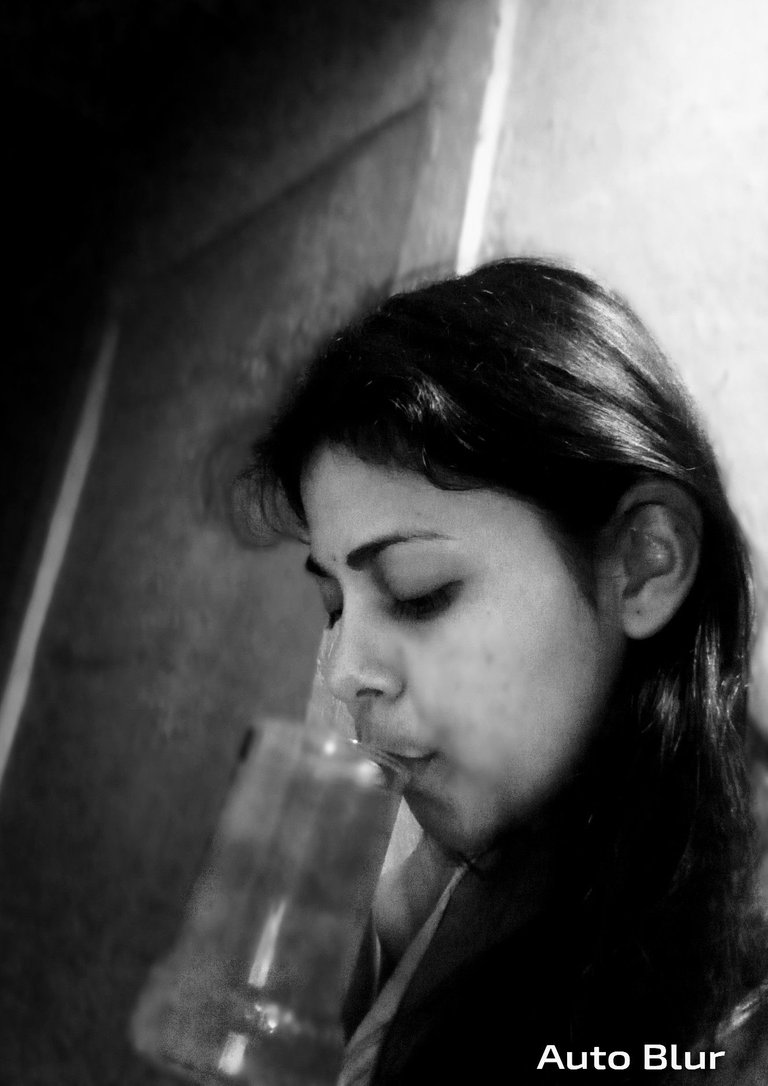 Tangerine peel contains 20 times more antioxidants than the pulp, so the best way to obtain these properties is in an infusion.
Tangerine peel infusion provides vitamin C and A, potassium, iron and fiber. So it helps us to cleanse our body of toxins, regulates cholesterol and blood sugar levels, improves intestinal transit, helps prevent and alleviate cancer diseases. Besides having a delicious flavor and aroma.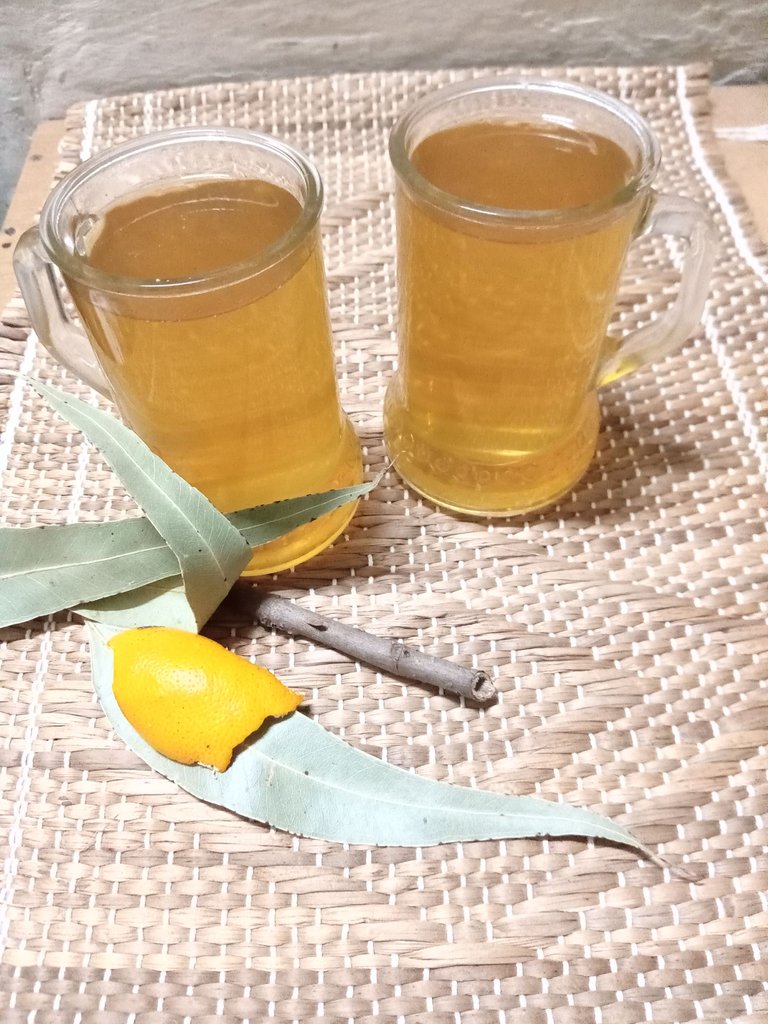 I hope you like my participation and that you are encouraged to prepare this delicious drink that for my family has a great Christmas value.
Leave your comments and thanks for visiting my blog. See you next time.
---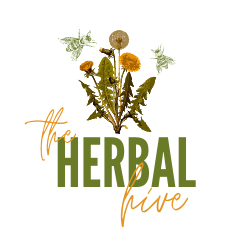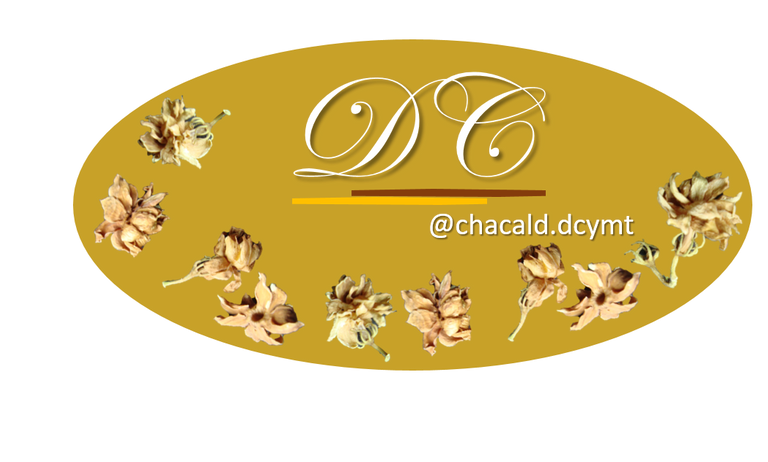 Original content by the author.
Resources: Power Point/ AutoBLur App / Canva || 📷Sony Cyber-Shot / Alcatel 3 5029E Smartphone
Translation done with Deepl.com
✿ All Rights Reserved || © @chacald.dcymt // 2021 ✿
💌 Discord: chacald.dcymt#3549
---
---