Makeup art tribute to 𝔗𝔥𝔢 𝔇𝔢𝔪𝔬𝔫 |INITIATIVE: Inpired by ROCKSTAR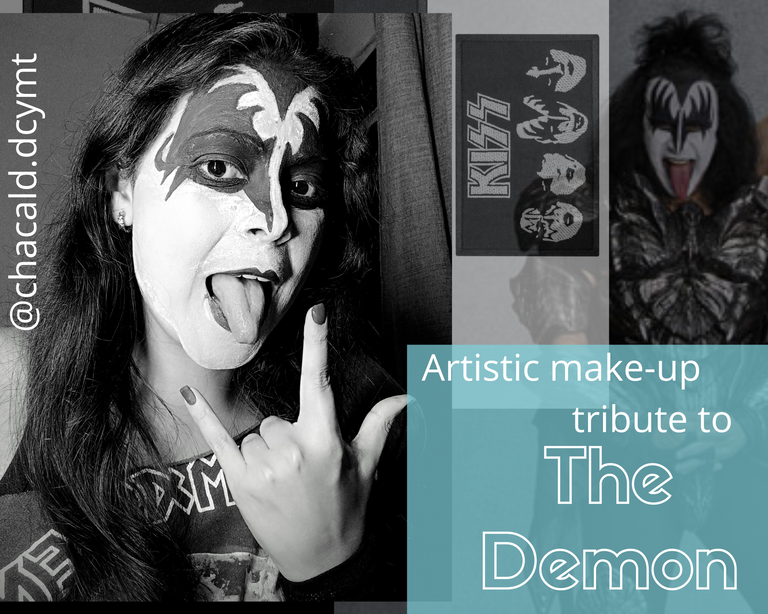 ---
Thanks to the invitation of my friend @mayifiestas to the INITIATIVE: Inpired by ROCKSTAR Week#5 today I join this nice meeting to make a makeup art tribute to 𝔗𝔥𝔢 𝔇𝔢𝔪𝔬𝔫 who represents Gene Simmons in the famous classic rock bandKISS.
Gracias a la invitación de mi amiga @mayifiestas a la INITIATIVE: Inpired by ROCKSTAR Week#5 hoy me sumo a este bonito encuentro para realizar un maquillaje artístico tributo a 𝔗𝔥𝔢 𝔇𝔢𝔪𝔬𝔫 que representa Gene Simmons en la famosa banda de rock clásicaKISS.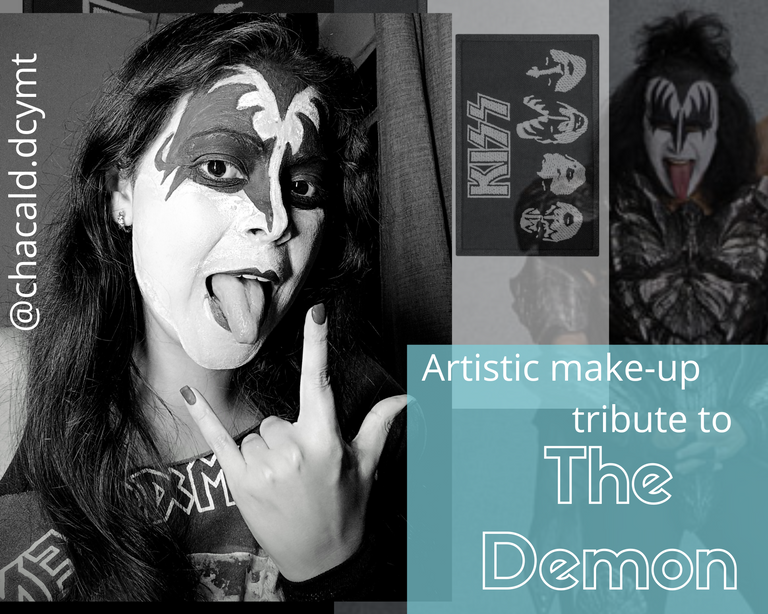 For this makeup I used:
pH controlled face wash, moisturizer, translucent foundation, translucent pressed powder, black and white watercolor, black eyeliner.
Para este maquillaje utilicé:
Jabón líquido facial con pH controlado, crema humectante, base translúcida, polvo compacto translúcido, acuarela de color blanco y negro, delineador negro.
𝔗𝔥𝔢 𝔇𝔢𝔪𝔬𝔫
🤘🏼I started by thoroughly washing and drying my face which would be the area I would be working on. I applied moisturizer and proceeded to apply a layer of foundation with a sponge.
🤘🏼Comencé por lavar y secar muy bien mi cara que sería el área de trabajo. Me puse crema humectante y procedí a aplicarme una capa de base con una esponja.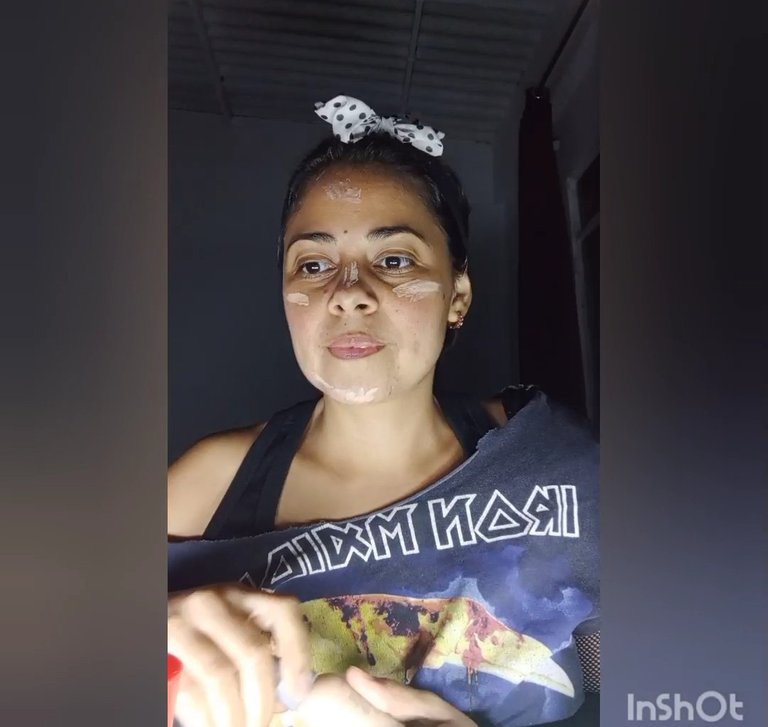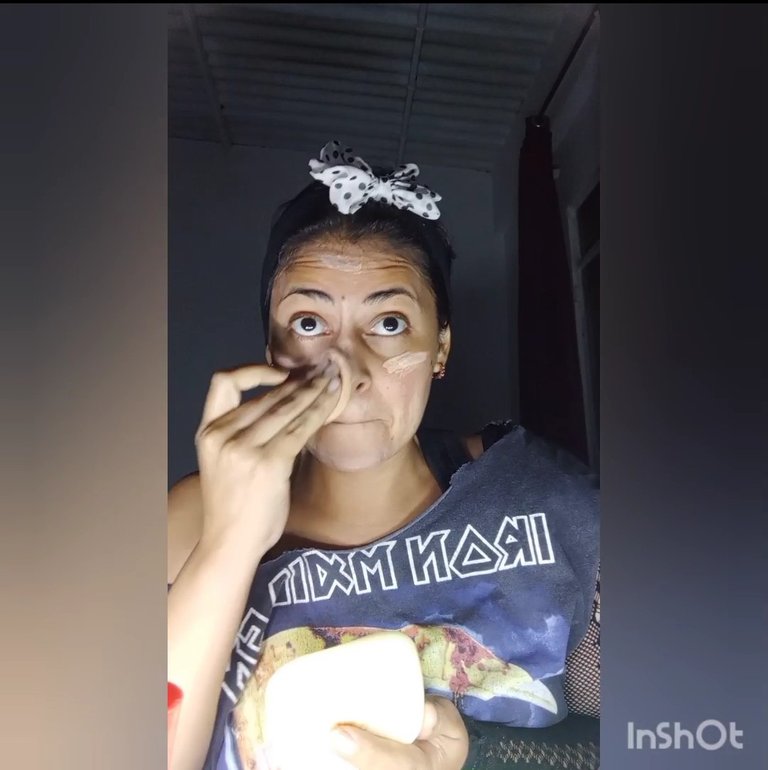 🤘🏼Then I applied a layer of white watercolor, with the help of my fingers. Then a second layer with a sponge.
🤘🏼Luego apliqué una capa de acuarela de color blanco, con ayuda de mis dedos. Luego una segunda capa con una esponja.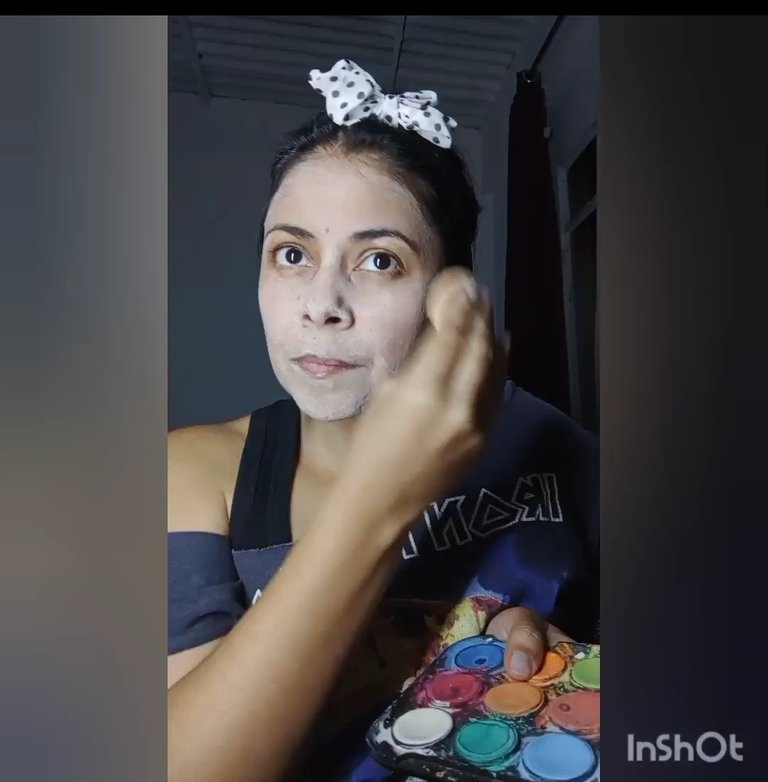 🤘🏼With the eyeliner, I did the makeup design of 𝔗𝔥𝔢 𝔇𝔢𝔪𝔬𝔫.
🤘🏼Con el delineador, hice el diseño del maquillaje de 𝔗𝔥𝔢 𝔇𝔢𝔪𝔬𝔫.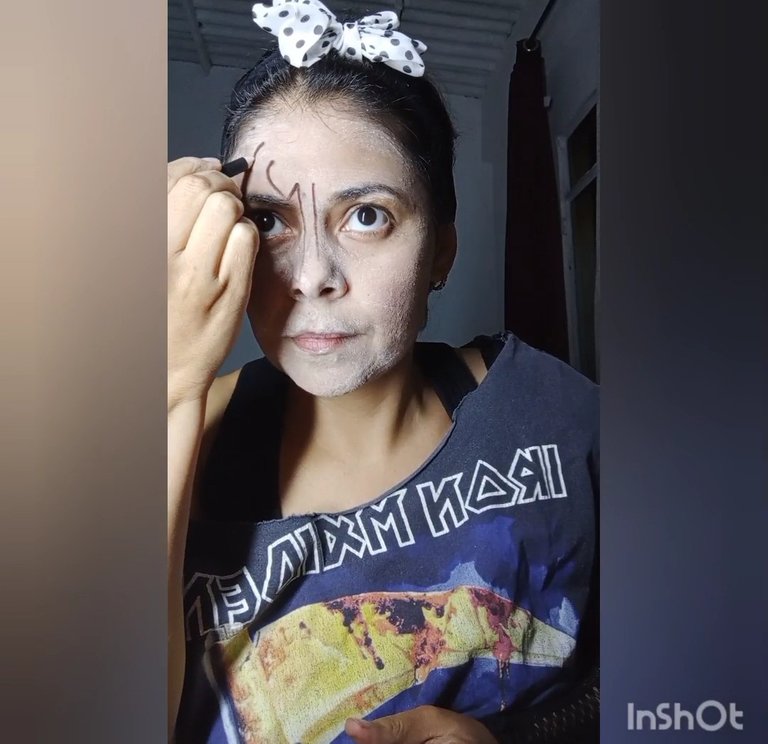 🤘🏼With a fine brush and black watercolor, I proceeded to paint the inside of the design.
🤘🏼Con un pincel fino y acuarela de color negro, procedí a pintar el interior del diseño.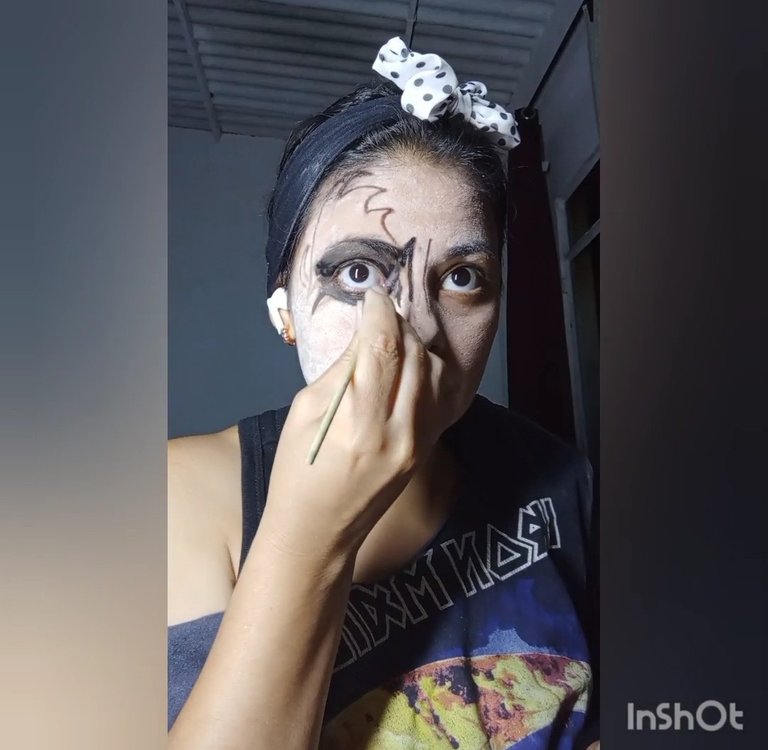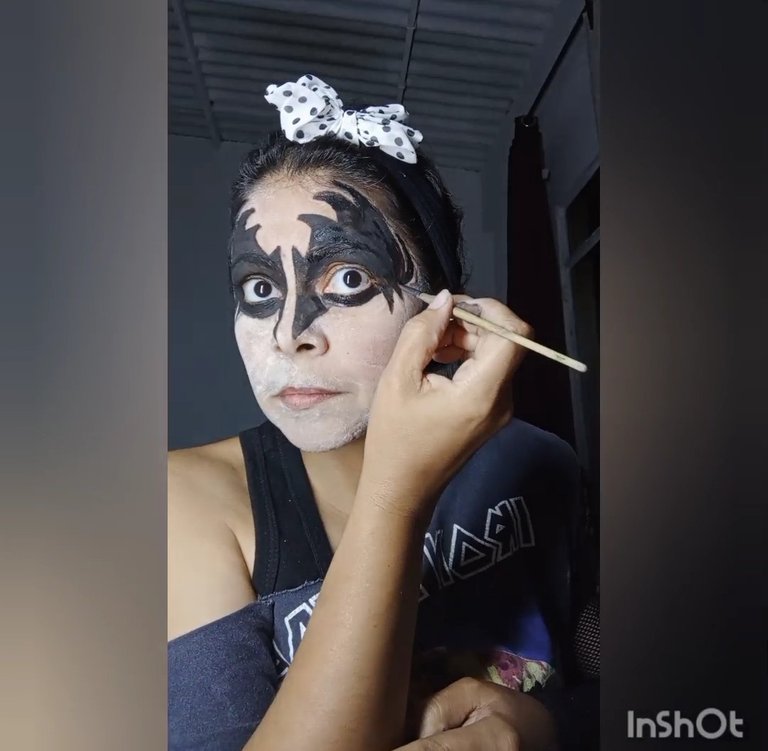 🤘🏼I painted the details of my forehead, my mouth and my nails.
🤘🏼Pinté los detalles de la frente, mi boca y mis uñas.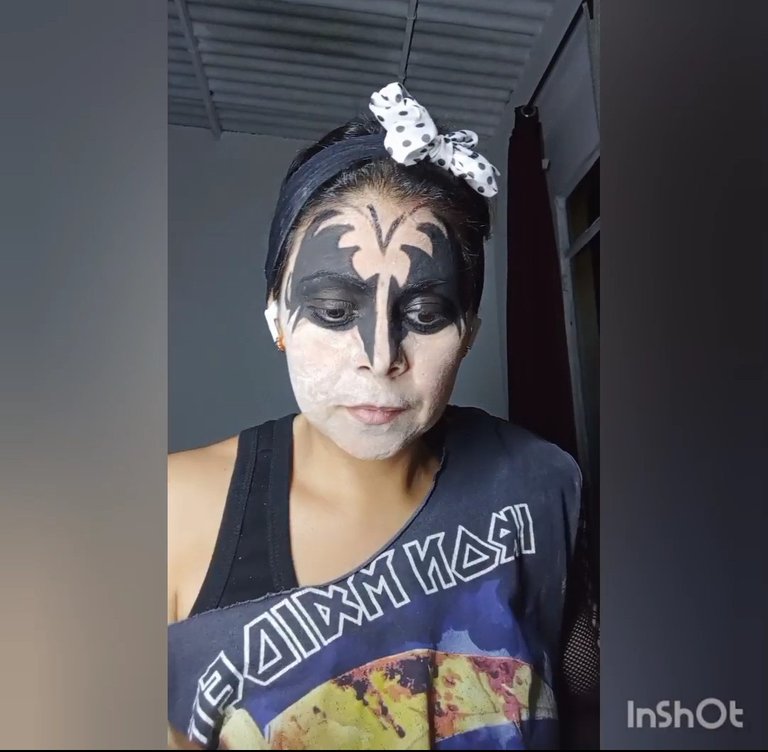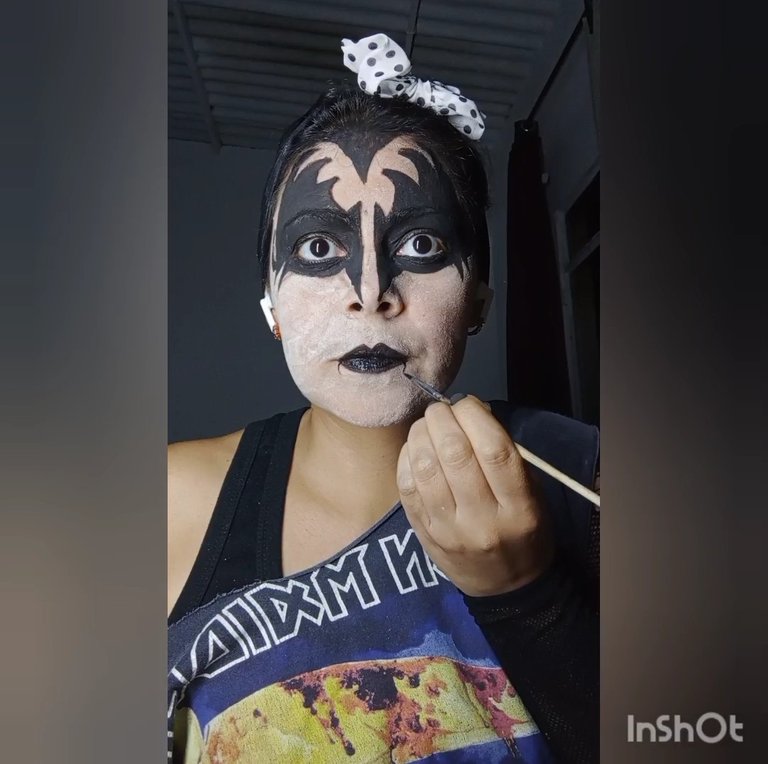 And this is what my makeup looked like.
Y así quedó mi maquillaje.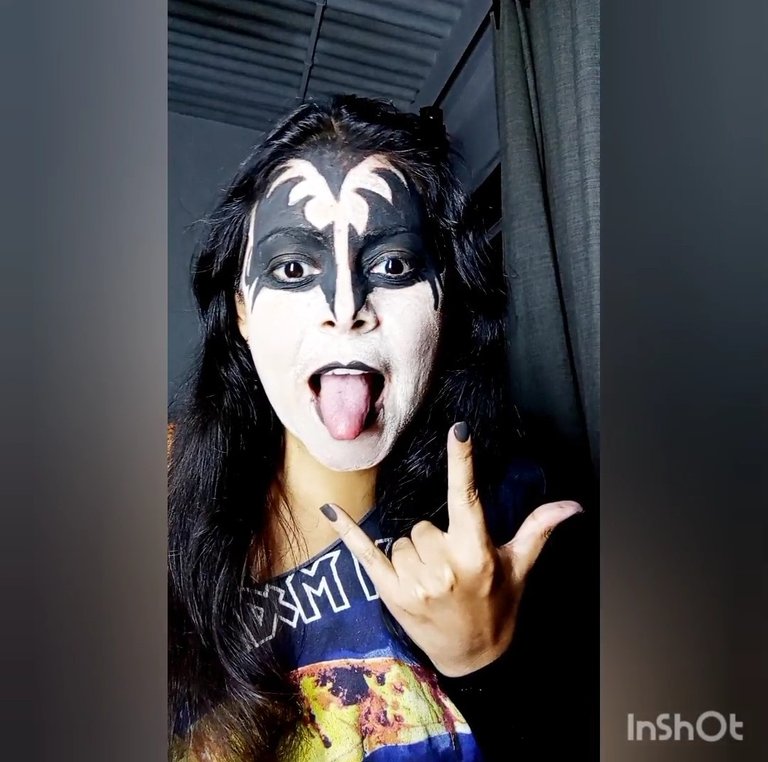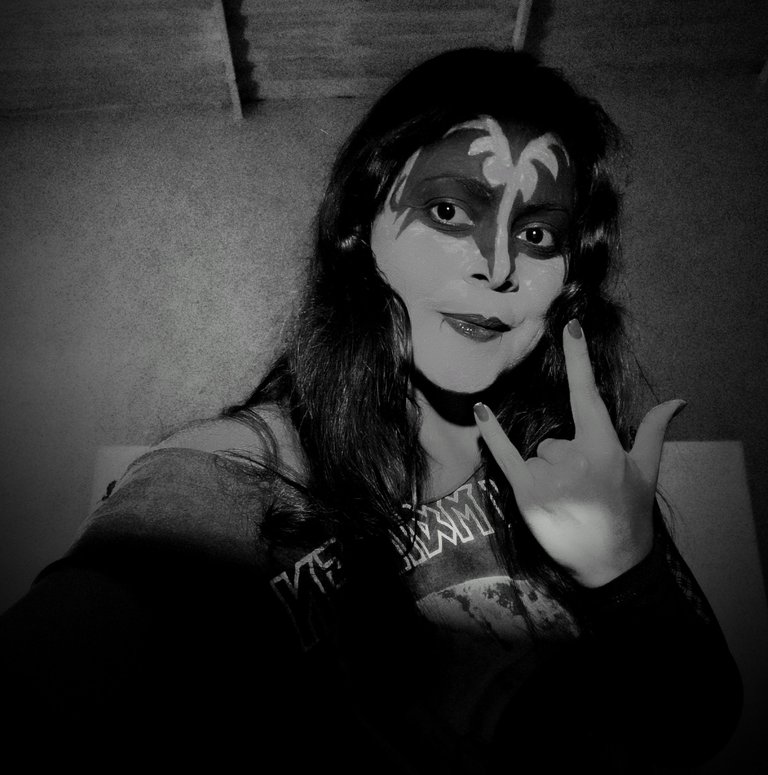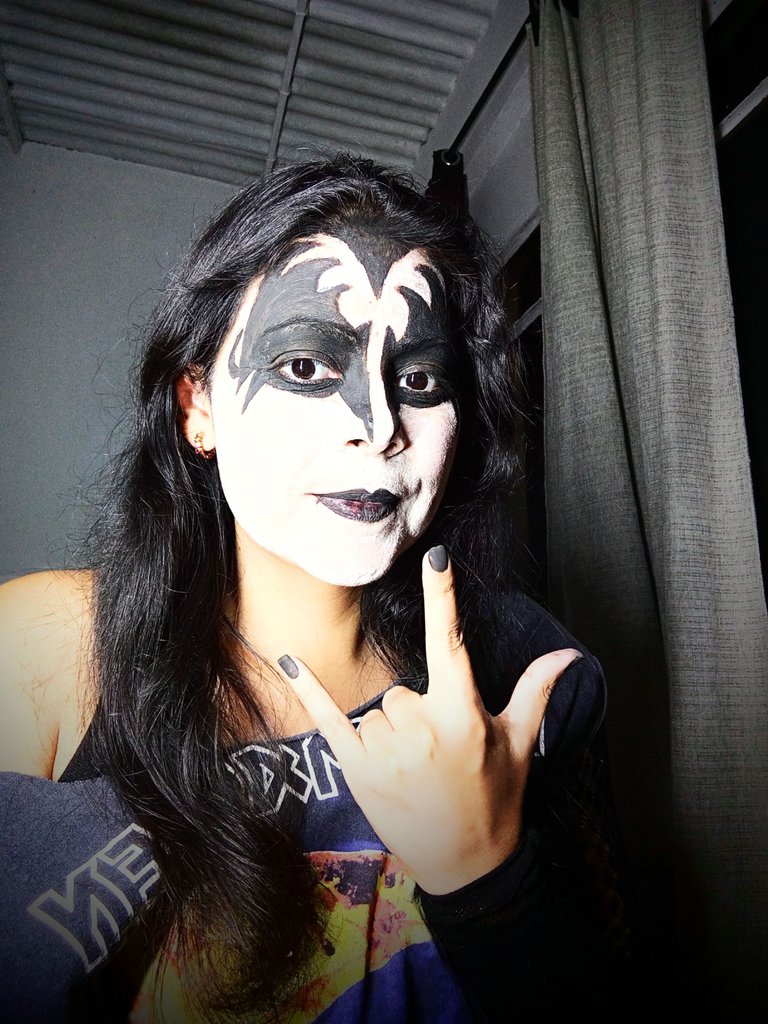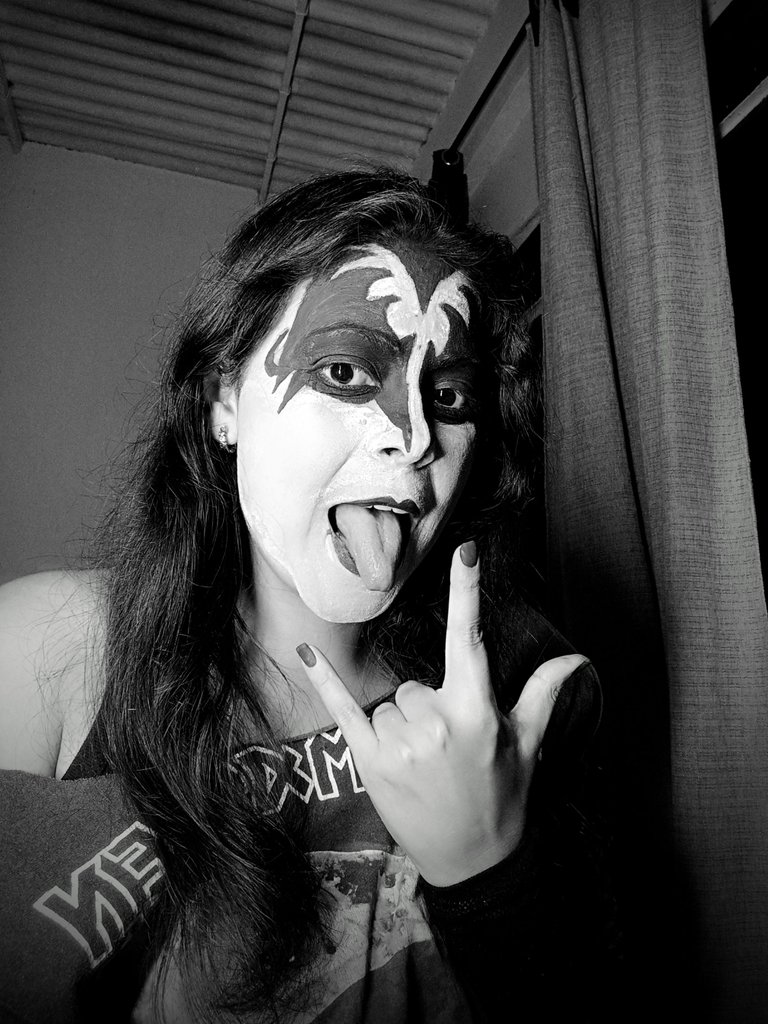 I invite you to watch the video I prepared while listening to the song: I was made for lovin'you, performed by KISS...I hope you like my presentation, I invite @yetsimar @shinfxx @yeniluci to participate and I'll see you next time. Greetings!
Les invito a ver el video que preparé mientras escuchaba la canción: I was made for lovin'you, interpretada por KISS...espero que les guste mi presentación, invito a @yetsimar @shinfxx @yeniluci a participar y nos vemos en una próxima oportunidad. Saludos!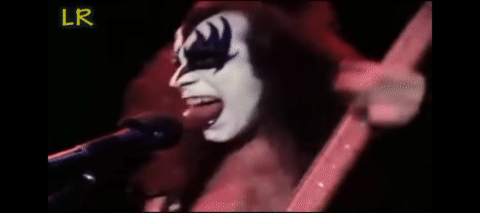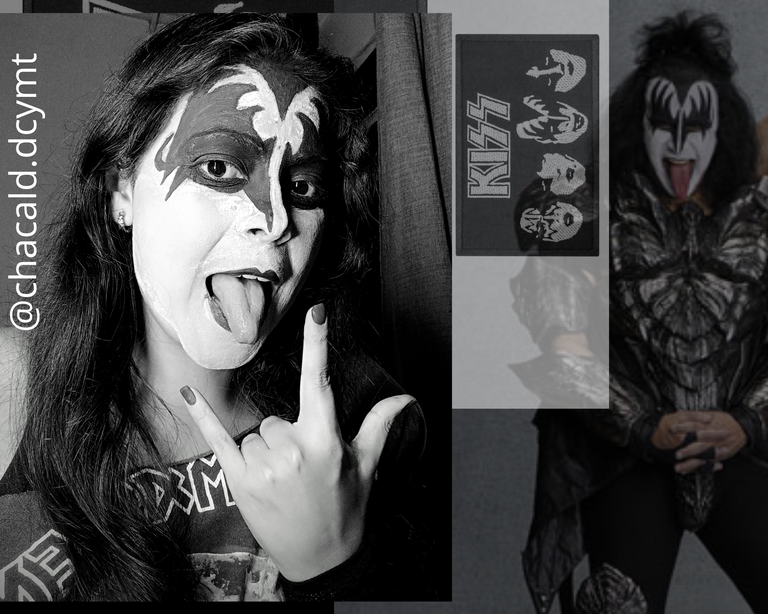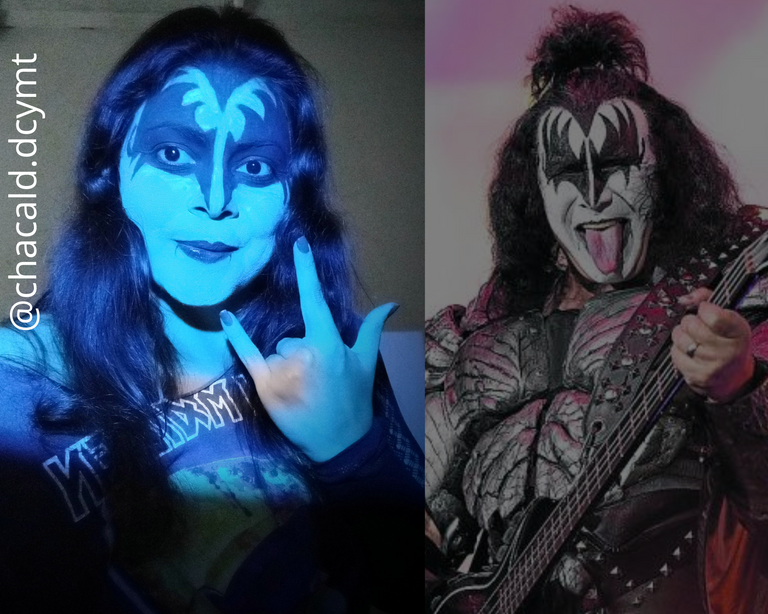 Fuentes consultadas:
---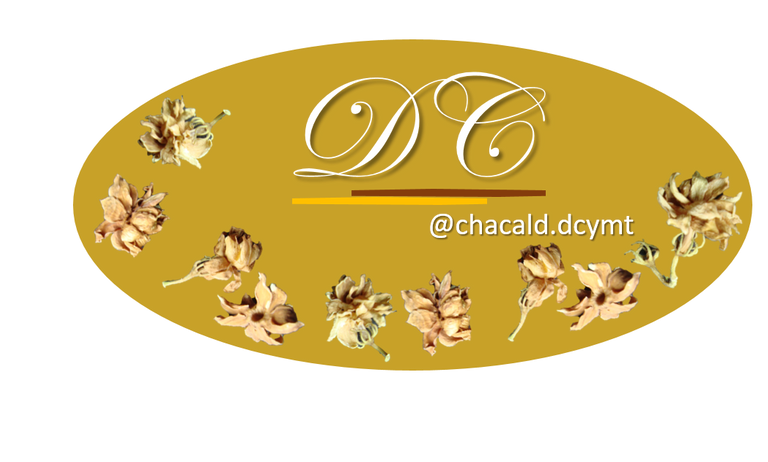 Original content by the author.
Resources: App: Canva / Giphy / Inshot
Lettering stencils
📷 Redmi 10 Smartphone
Translation done with Deepl.com
✿ All Rights Reserved || © @chacald.dcymt // 2020-2022 ✿
💌 Discord: chacald.dcymt#3549
_
Contenido original del autor.
Recursos: App: Canva / Giphy / Inshot
Plantillas de letras||
📷 Redmi 10 Smartphone
Traducido con Deepl.com
✿ Todos los Derechos Reservados || © @chacald.dcymt // 2020-2022 ✿
💌 Discord: chacald.dcymt#3549
---
▶️ 3Speak
---
---