Visiting the Basilica of Our Lady of Consolation of Táriba [Eng-Esp]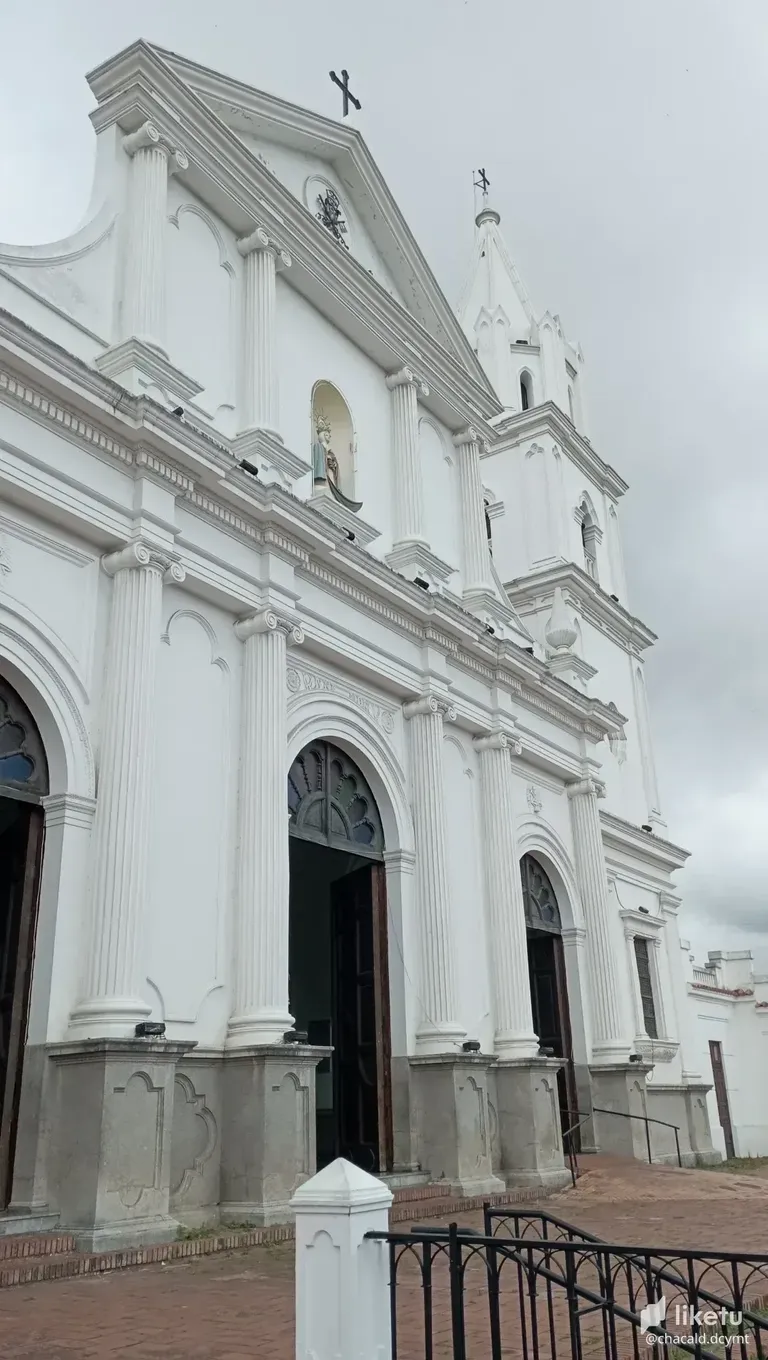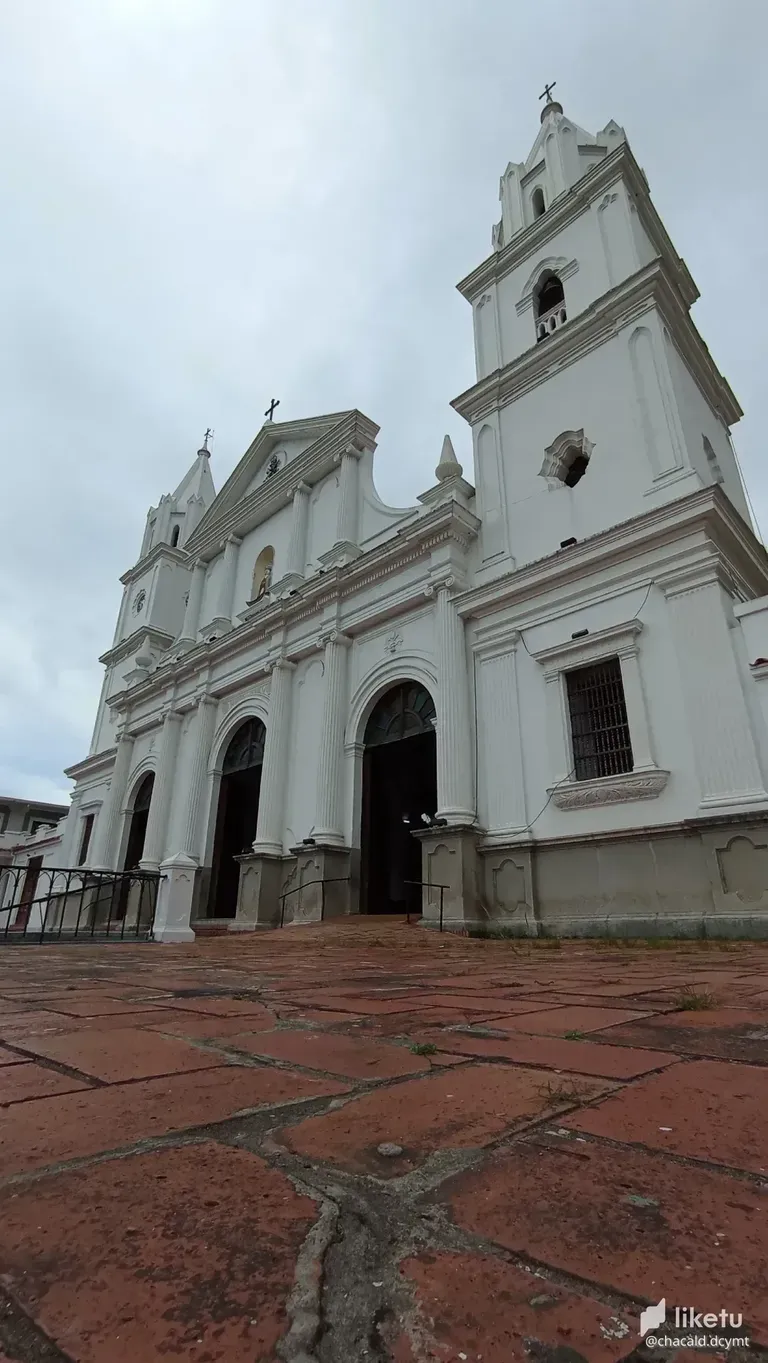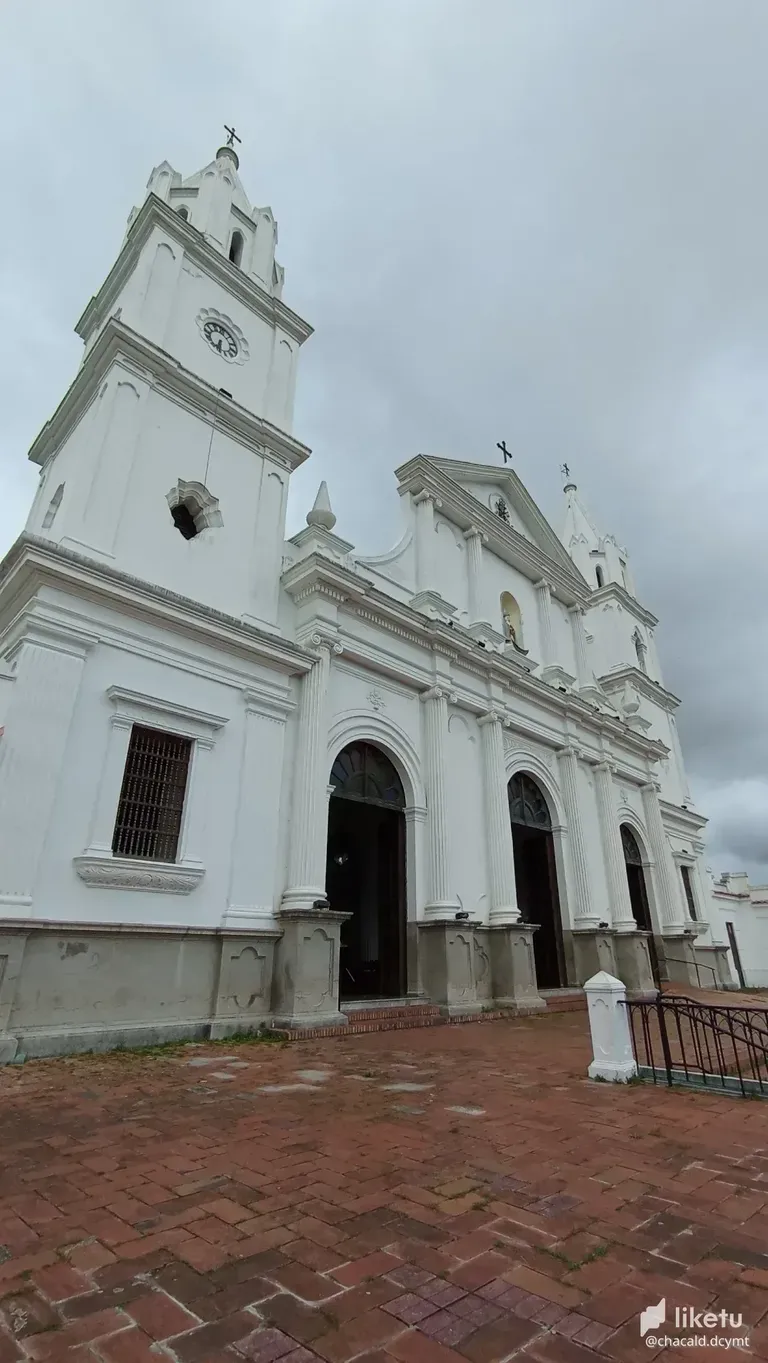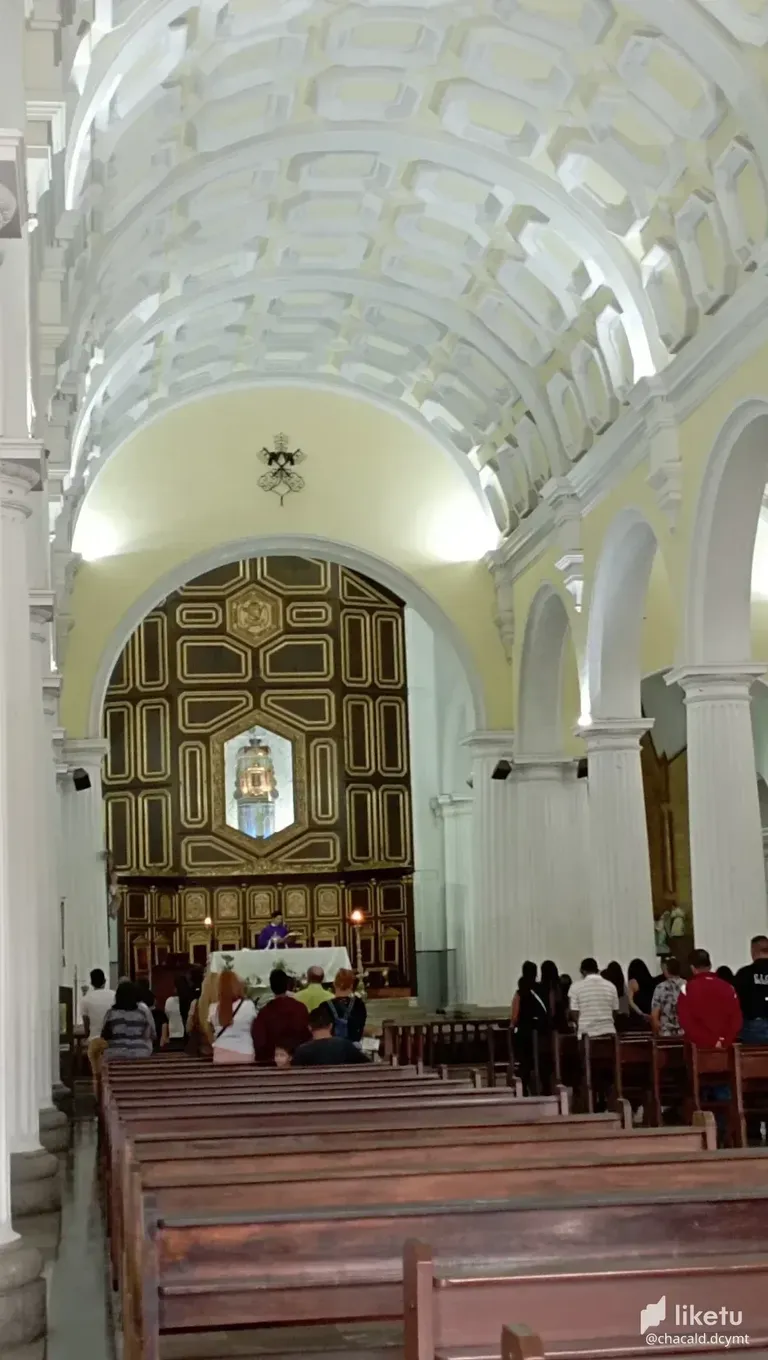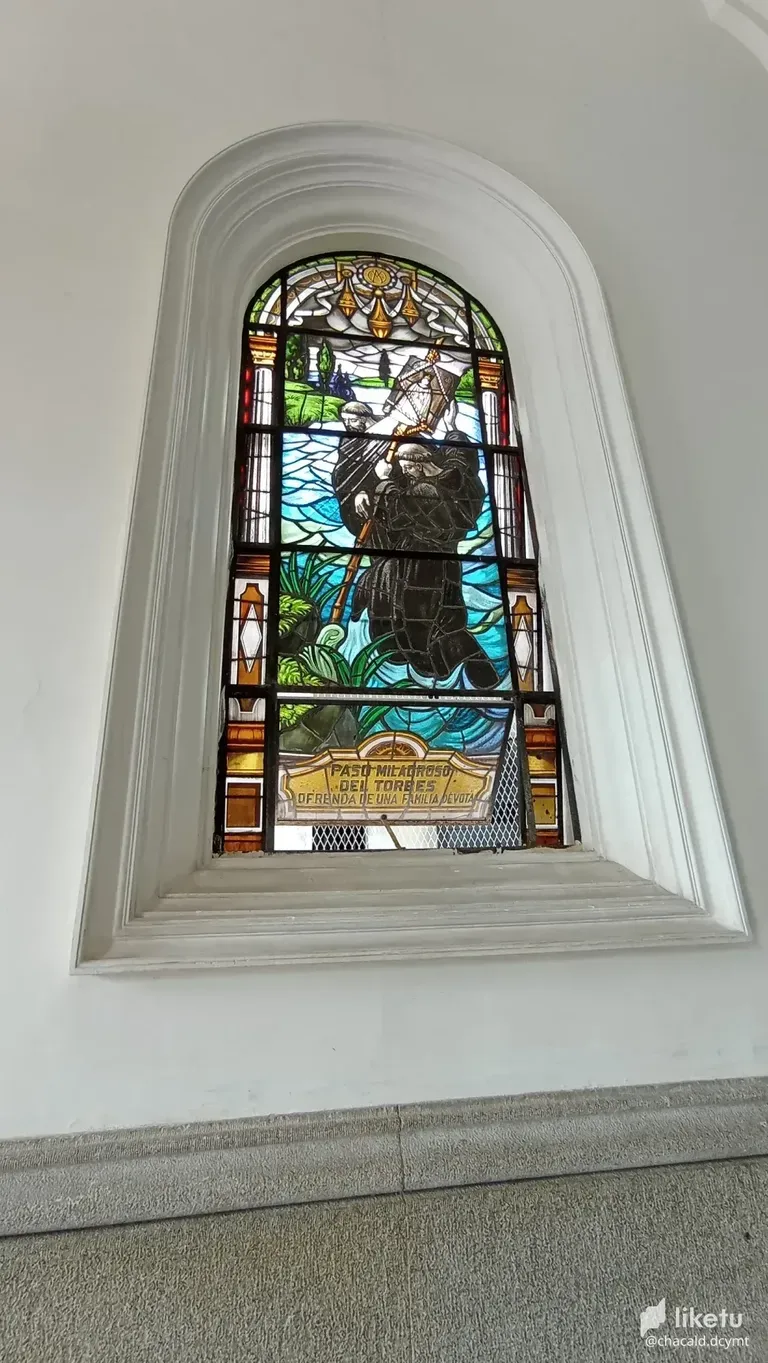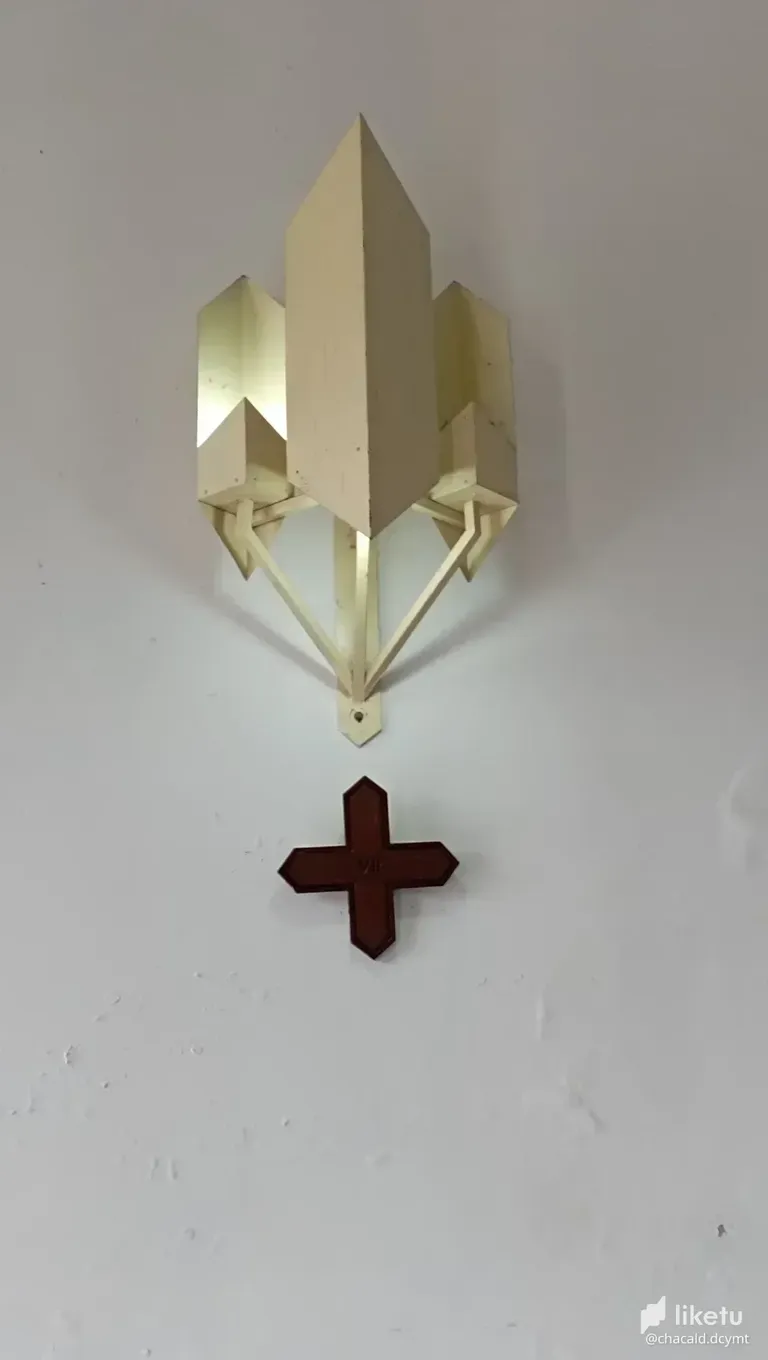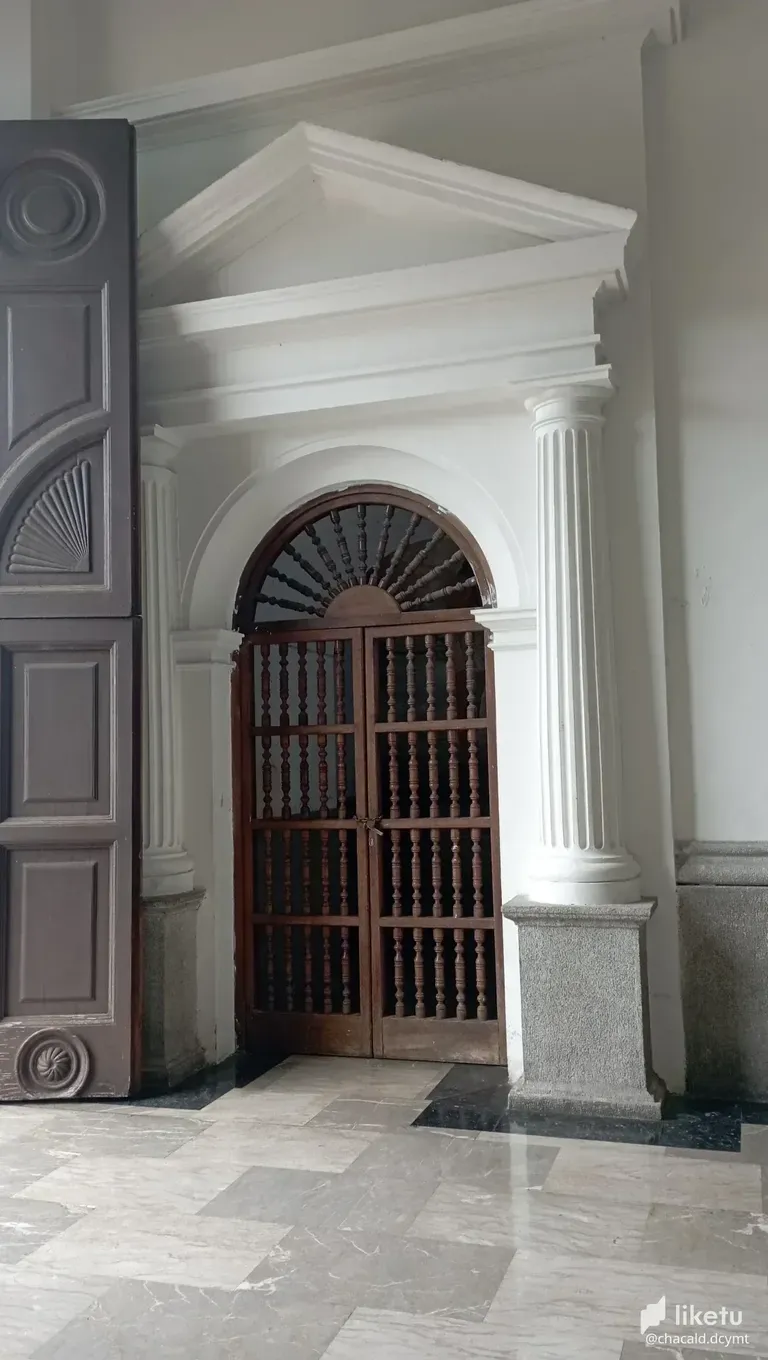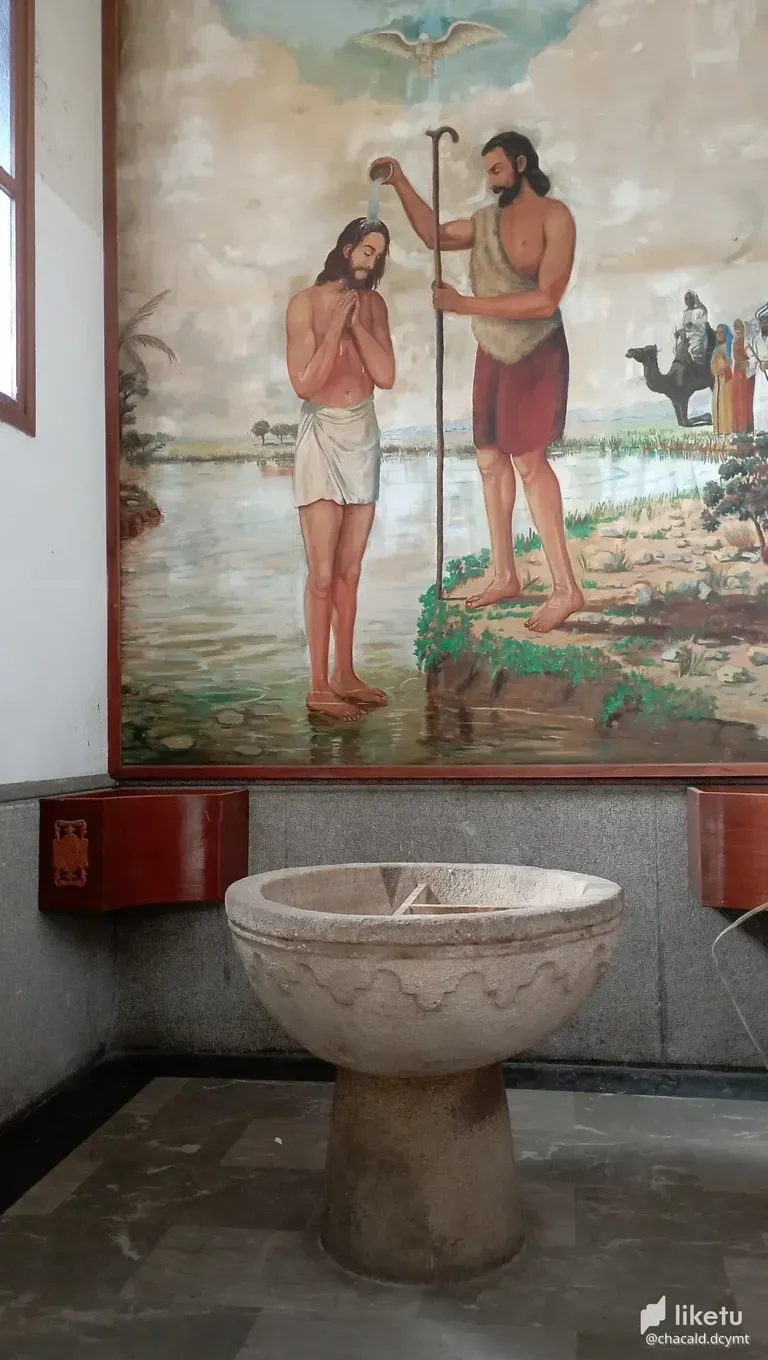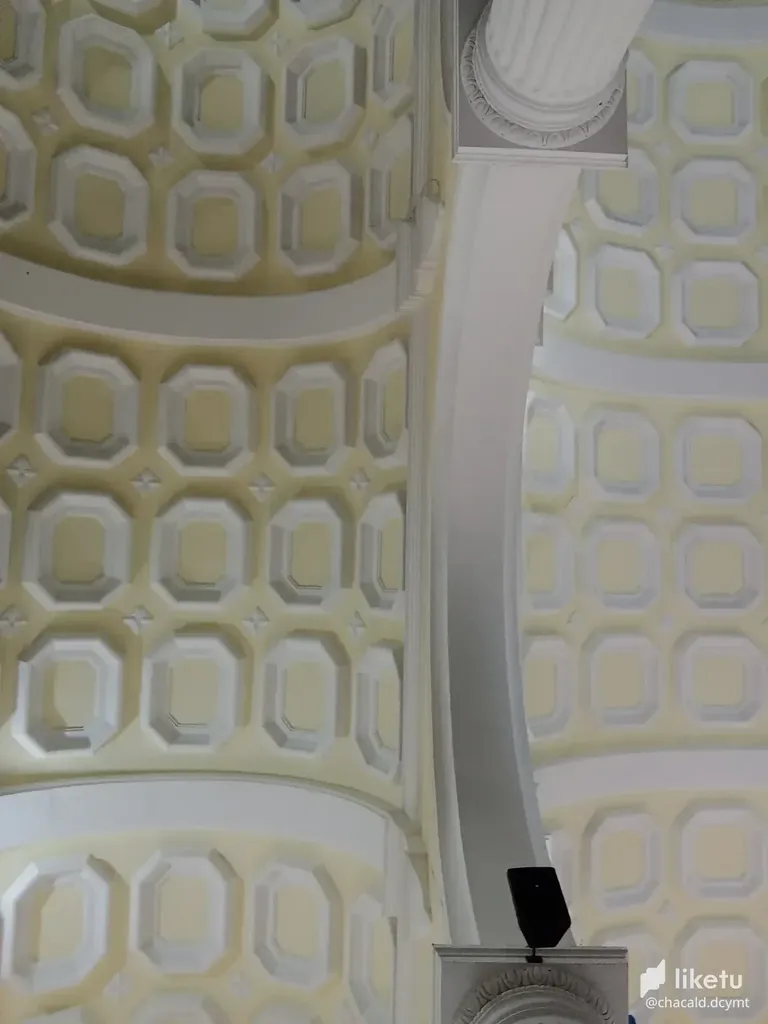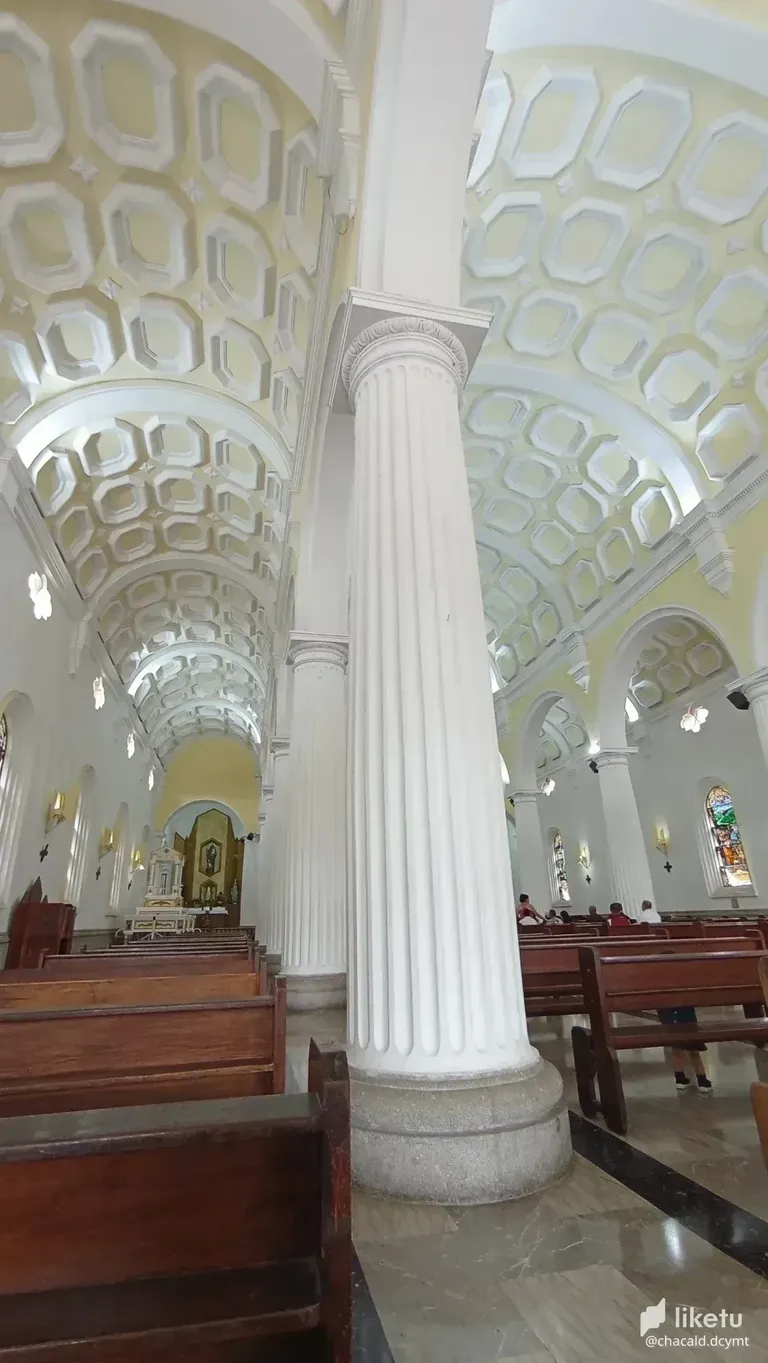 Greetings to all! Over here I would like to share a jewel of the architecture of the region where I live in the small town of Táriba, in the Táchira state of Venezuela. Last week I went to visit with my mom and daughter and I took the opportunity to collect some pictures that I am sharing with you today.
For the people of this community faith is something very important and most of the citizens are devoted to the Virgin of Consolation, not from now, this devotion goes back to the years of the seventeenth century when the community got together and built a small chapel to pray to the virgin who had appeared on a piece of wood.
Then in the year 1780, a church was built to replace the entire chapel that lasted until 1875 when an earthquake shook the Venezuelan Andes and the construction collapsed.
In 1911 it was decided to build a basilica, since the devotees of the Virgin came from other parts of the country, and even from other countries to visit the Virgin of Consolation. A new, larger church was built.
By the year 1959 the construction of the first Basilica of Táriba was finished.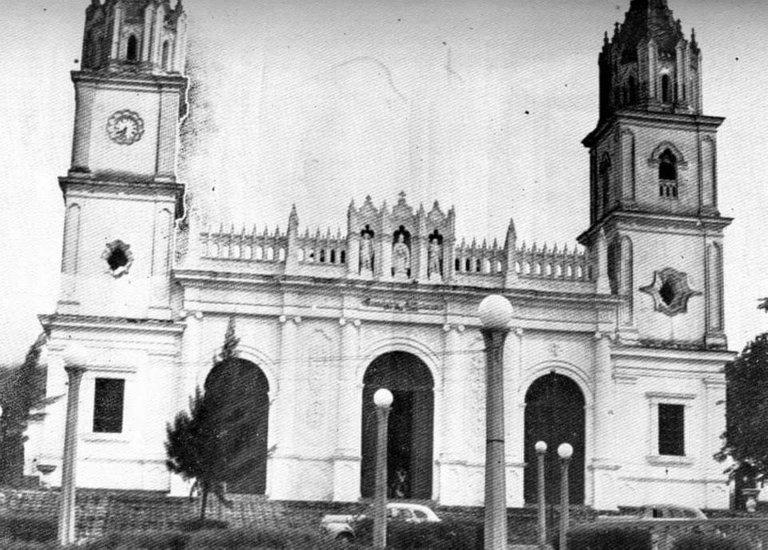 Source
In 1960 a fire that started inside the temple by an accident with a candle left by a devotee to the virgin, destroyed much of the structure of the temple, which made them had to remodel both the interior and exterior of the Basilica, the repair work lasted from 1961 to 1965.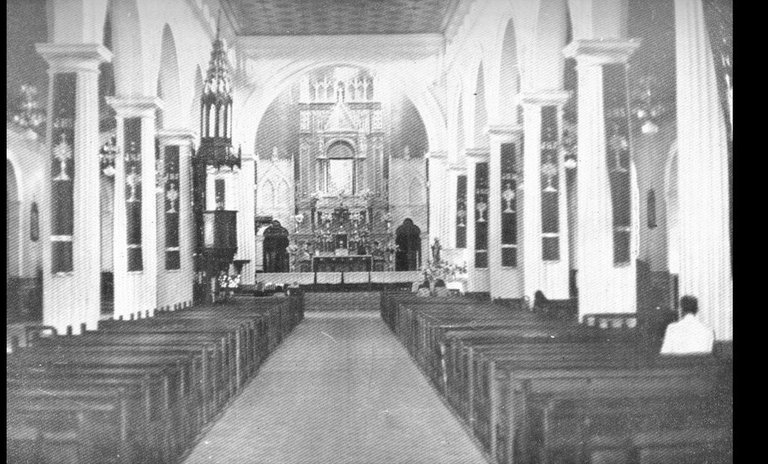 In 1998 the Basilica of Our Lady of Consolation of Táriba was remodeled again. A small vault was built where baptisms take place, inside there is a mural alluding to the baptism of Jesus and a stone font illuminated by a stained glass window and with a turned wooden grille.
The lamps of the Basilica are all over the aisle both on the right and left side of the basilica and it has 3 yellow bulbs that give an antique tone to the temple. For as long as I can remember and they have painted and remodeled the church, I remember these lamps so they must have been around for a long time.
The ceiling of the church in the form of a dome and adorned with plaster figures in high relief give a unique seal to this church, since in the whole state there is no other temple with these characteristics. This ceiling is supported by huge cylinder-shaped columns joined with arches at the top. And at the end is the altar with the original virgin in a glass urn at the top of the church. The virgin has the original crown jewels, that is why it is on top to avoid any kind of theft.
The entrance doors are made of wood hand carved by local artisans. And the original design of the 2 towers on the sides is maintained, where in one tower is a clock and the other is the bell tower that plays a beautiful melody every time the clock strikes an hour.
The whole church takes advantage of the natural light, since on all the walls of the sides there are huge windows with stained glass windows that allude to important moments of the church and the community of Tariba.
On the outside, we find a wide atrium with a red brick floor, characteristic of the Basilica since its first years of construction.
A replica of the keys of the city adorns the top of the facade and the original keys are on the altar. It symbolizes that the Virgin of Consolation holds the keys of Tariba in her hands.
This construction means a lot to all those born in this beautiful city. And every year in August we celebrate the international fair in honor of the Virgin of Consolation.
I hope you like this walk through the church of my city. See you next time. Greetings!
Sources consulted: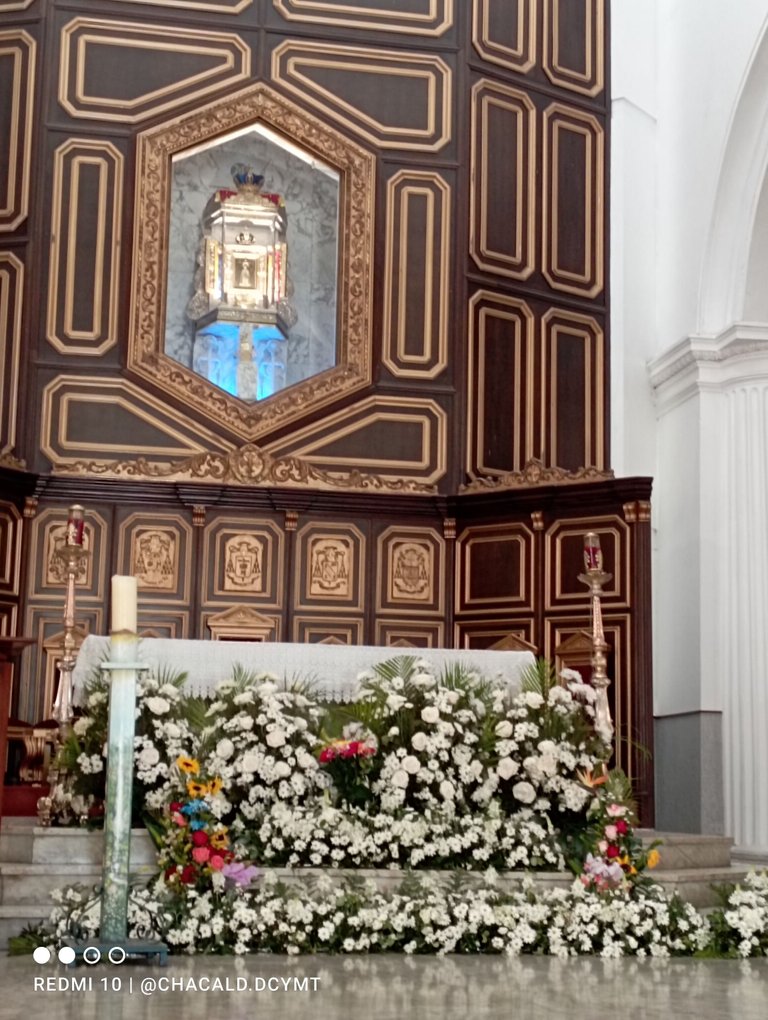 Versión en español
Visitando la Basílica de nuestra señora de la Consolación de Táriba
Saludos a todos! Por aquí me gustaría compartir una joya de la arquitectura de la región donde vivo en la pequeña ciudad de Táriba, en el estado Táchira de Venezuela. La semana pasada fui de visita con mi mamá y mi hija y aproveché para recolectar algunas fotografías que hoy les comparto.
Para la gente de esta comunidad la fé es algo muy importante y la mayoría de los ciudadanos son devotos a la virgen de la consolación, no de ahora, esa devoción se remonta a los años del siglo XVII cuando la comunidad se juntó y levantaron una pequeña capilla para orar a la virgen que se había aparecido en un trozo de madera.
Luego en el año 1780, se edificó una iglesia que sustituyó en la totalidad a la capilla que duró en pie hasta el año 1875 cuando un terremoto sacudió los andes venezolanos y la construcción se vino abajo.
En el año 1911 se decidió levantar una basílica, ya que los devotos a la virgen venían desde otras partes del país, e incluso de otros países a visitar a la virgen de la consolación. Y se levantó un nuevo templo más grande.
Para el año 1959 se terminó la construcción de la primera Basílica de Táriba.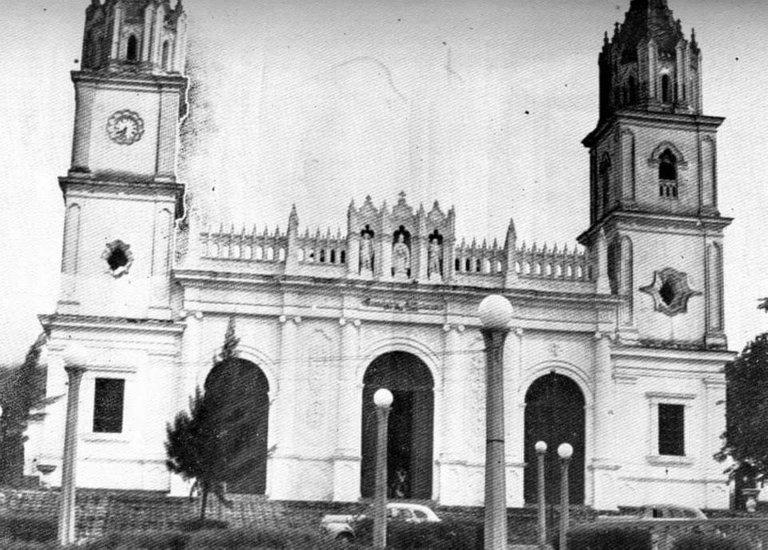 Source
En el año 1960 un incendió que inició en el interior del templo por un accidente con una vela dejada por un devoto a la virgen, destruyó gran parte de la estructura del templo, lo que hizo que tuvieran que remodelar tanto el interior como el exterior de la Basílica, los trabajos de reparación duraron desde 1961 hasta 1965.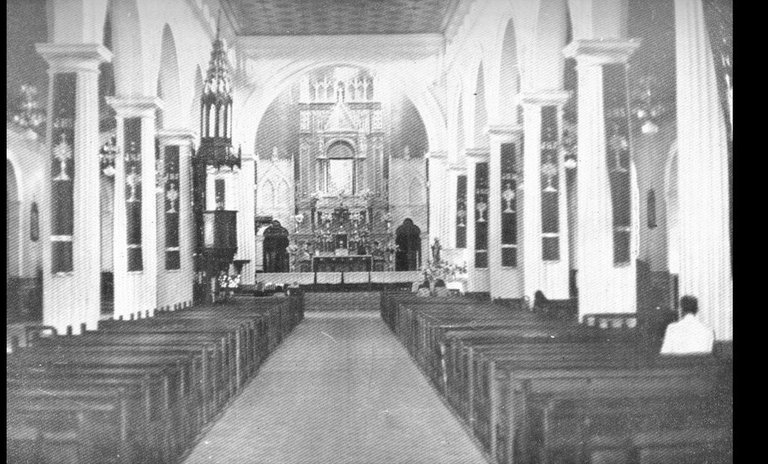 En el año 1998 se remodeló de nuevo la Basílica de nuestra señora de la consolación de Táriba. Se hizo una pequeña bóveda donde se hacen los bautizos, adentro tiene un mural alusivo al bautismo de Jesús y una pila de piedra iluminada por un vitral y con una reja de madera torneada.
Las lámparas de la Basílica están por todo el pasillo tanto del lado derecho como el lado izquierdo de la basílica y cuenta con 3 focos de color amarillo que le dan un tono antiguo al templo. Desde que tengo uso de razón y han pintado y remodelado la iglesia, recuerdo estas lámparas así que deben tener mucho tiempo.
El techo de la iglesia en forma de cúpula y adornado con unas figuras de yeso en alto relieve le dan un sello único a esta iglesia, ya que en todo el estado no hay otro templo con estas características. Este techo lo sostienen unas enormes columnas en forma de cilindro unidas con arcos en la parte superior. Y al final se encuentra el altar con la virgen original en una urna de cristal en lo alto de la iglesia. La virgen tiene las joyas de la corona originales, por esto se encuentra en lo alto para evitar algún tipo de robo.
Las puertas de la entrada son de madera talladas a mano por artesanos locales. Y se mantiene el diseño original de las 2 torres a los lados, donde en una torre está un reloj y an la otra se encuentra el campanario que toca una bella melodía cada vez que el reloj marca una hora.
En toda la iglesia se aprovecha la luz natural, ya que por todas las paredes de los lados se encuentran unos enormes ventanales con vitrales que hacen alusión a momentos importantes de la iglesia y de la comunidad de Táriba.
En la parte exterior, encontramos un atrio amplio y con piso de ladrillos rojos característico de la Basílica desde sus primeros años de construcción.
Una réplica de las llaves de la ciudad adorna lo alto de la fachada y las llaves originales están sobre el altar. Simboloza que la Vírgen de la Consolación tiene las llaves de Táriba en sus manos.
Esta construcción significa mucho para todos los nacidos en esta bella ciudad. Y cada año en el mes de agosto celebramos la feria internacional en honor a la Virgen de la Consolación.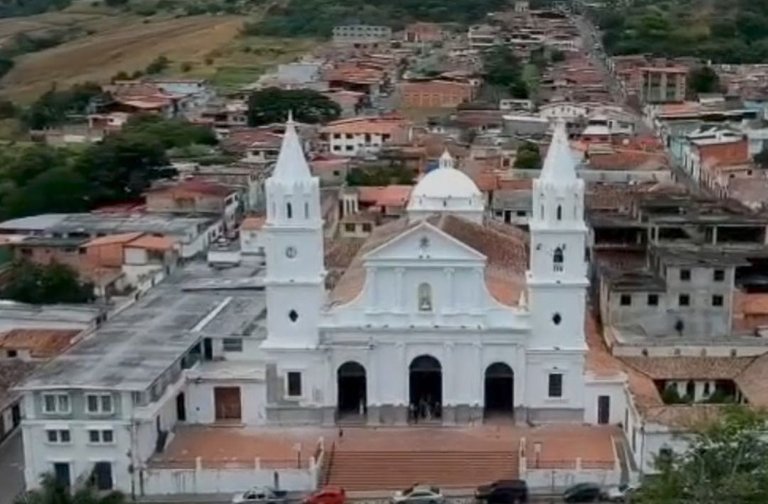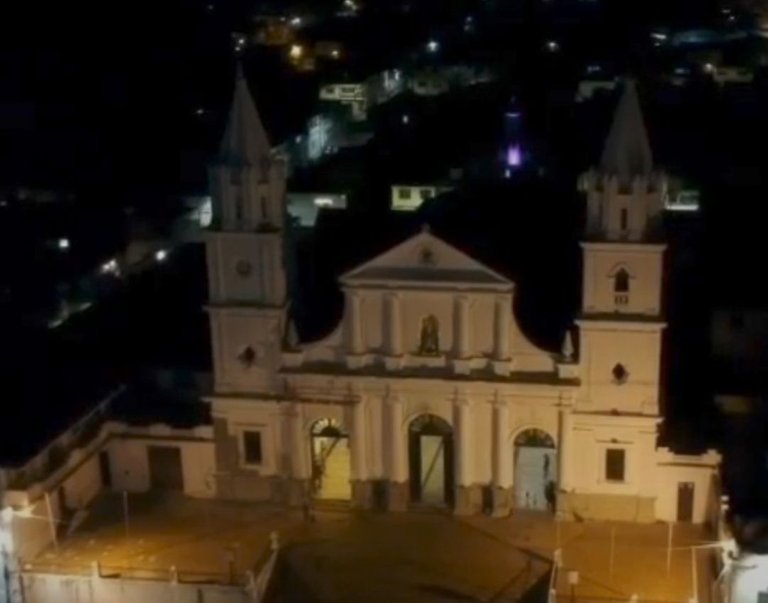 Espero les guste este paseo por la iglesia de mi ciudad. Nos vemos en una próxima oportunidad. Saludos!
Fuentes consultadas:
---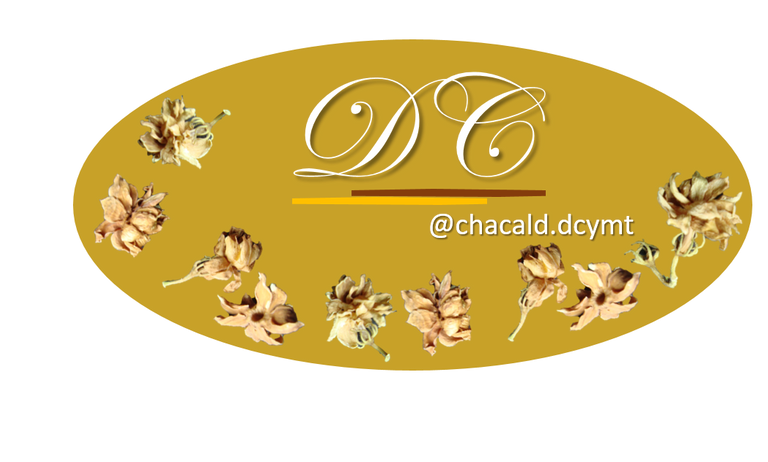 Original content by the author.
Resources:
📷 Redmi 10 Smartphone
Translation done with Deepl.com
✿ All Rights Reserved || © @chacald.dcymt // 2020-2022 ✿
💌 Discord: chacald.dcymt#3549
_
Contenido original del autor.
Recursos:
📷 Redmi 10 Smartphone
Traducido con Deepl.com
✿ Todos los Derechos Reservados || © @chacald.dcymt // 2020-2022 ✿
💌 Discord: chacald.dcymt#3549
---
For the best experience view this post on Liketu
---
---