My change of look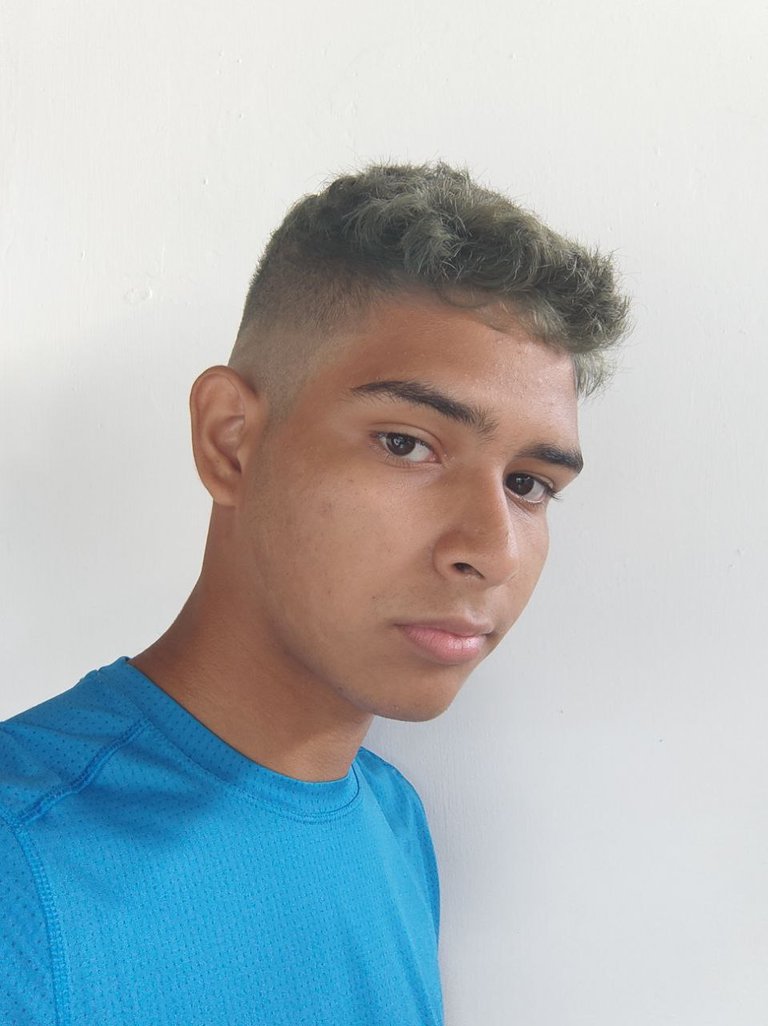 Hello hive friends, today I bring you something very spectacular; this post is going to be about my change of look. Some time ago I had let my hair grow because I wanted to get a V shape haircut, and my dad @pedroerami had given me the idea that if I wanted to bleach my hair, and I said yes I wanted to do it. It also occurred to me to share it with you. Well without anything else to say I leave you several pictures of how the whole process went.
part one: haircut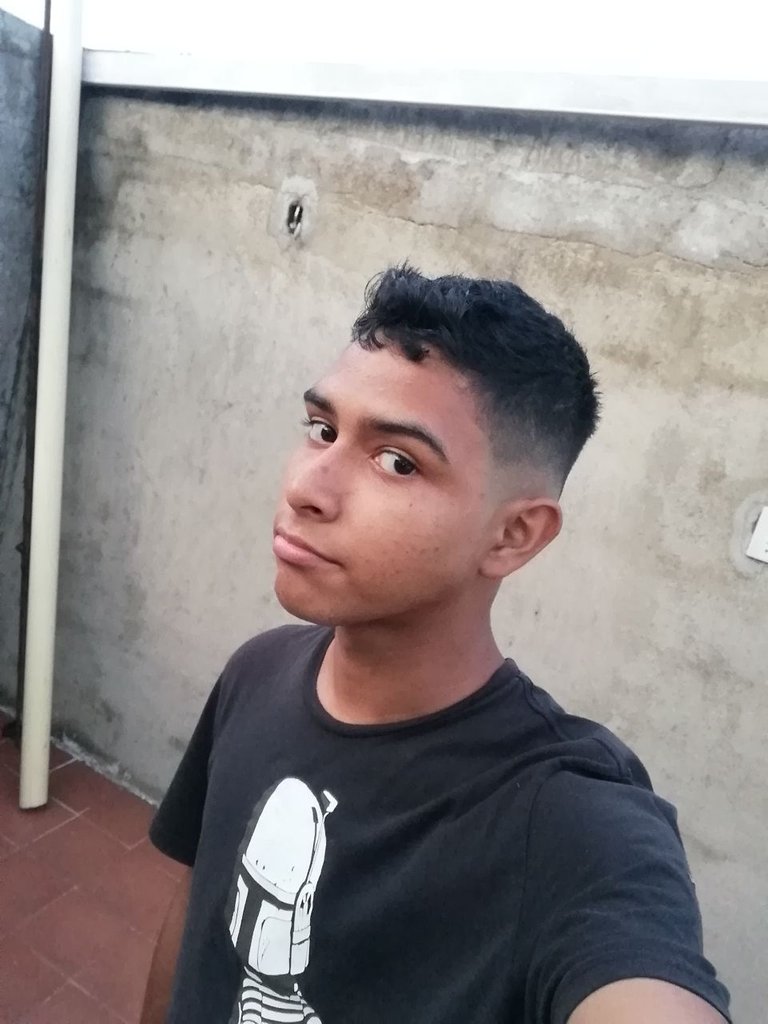 At first I was recommended to get the haircut first because with my long hair it was going to be complicated to bleach my hair. The person who gave me the V cut was a guy named Anthony, I have known him for 3 years and he is a really nice person.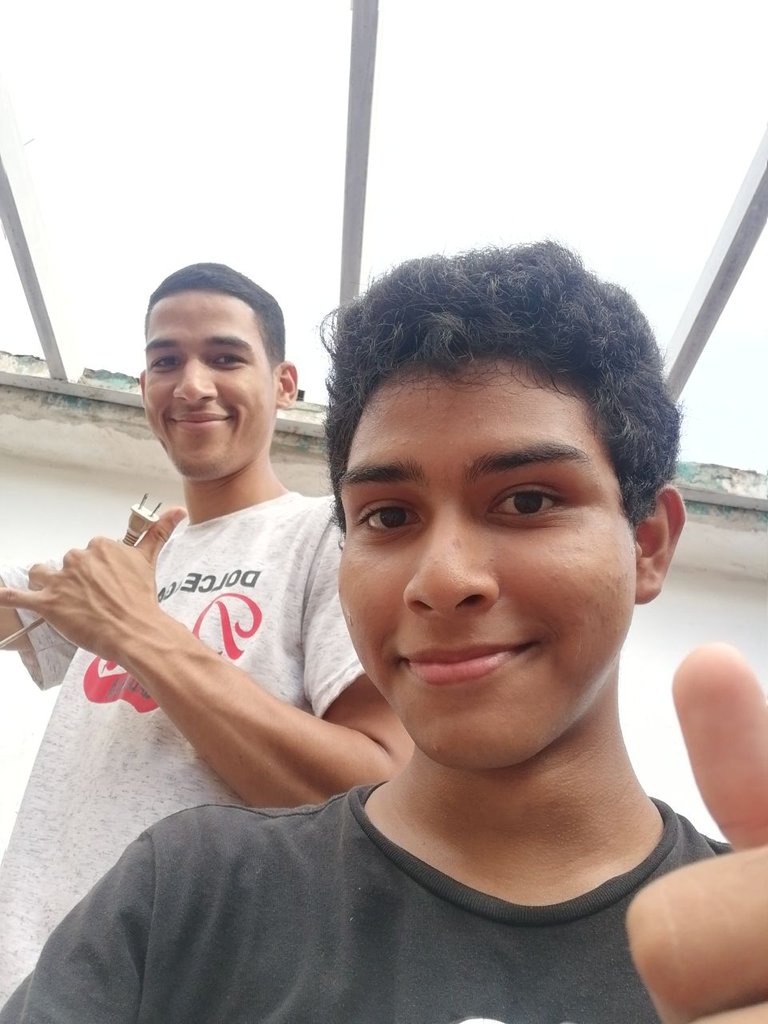 Here is a picture of the process of how the haircut turned out.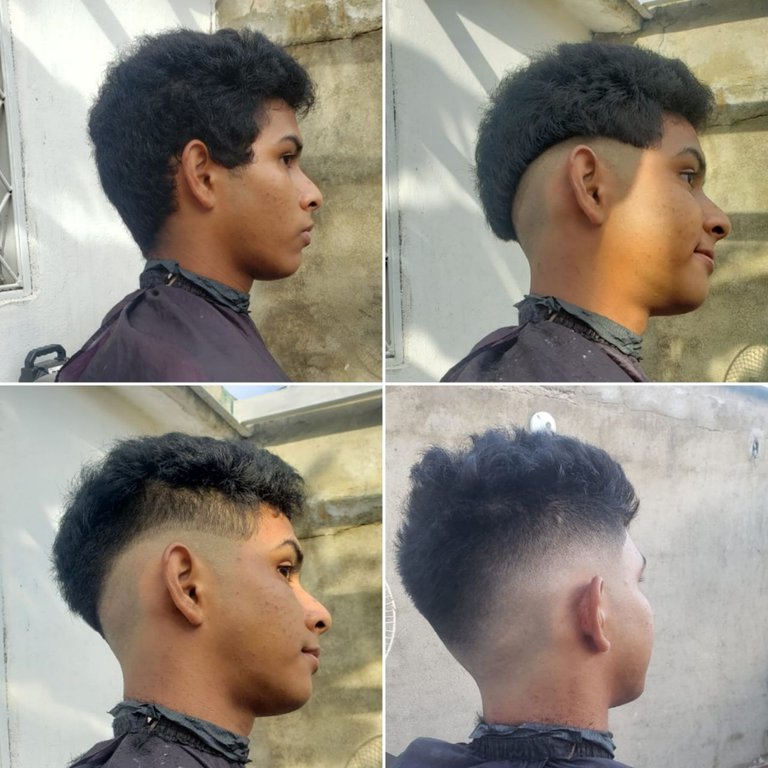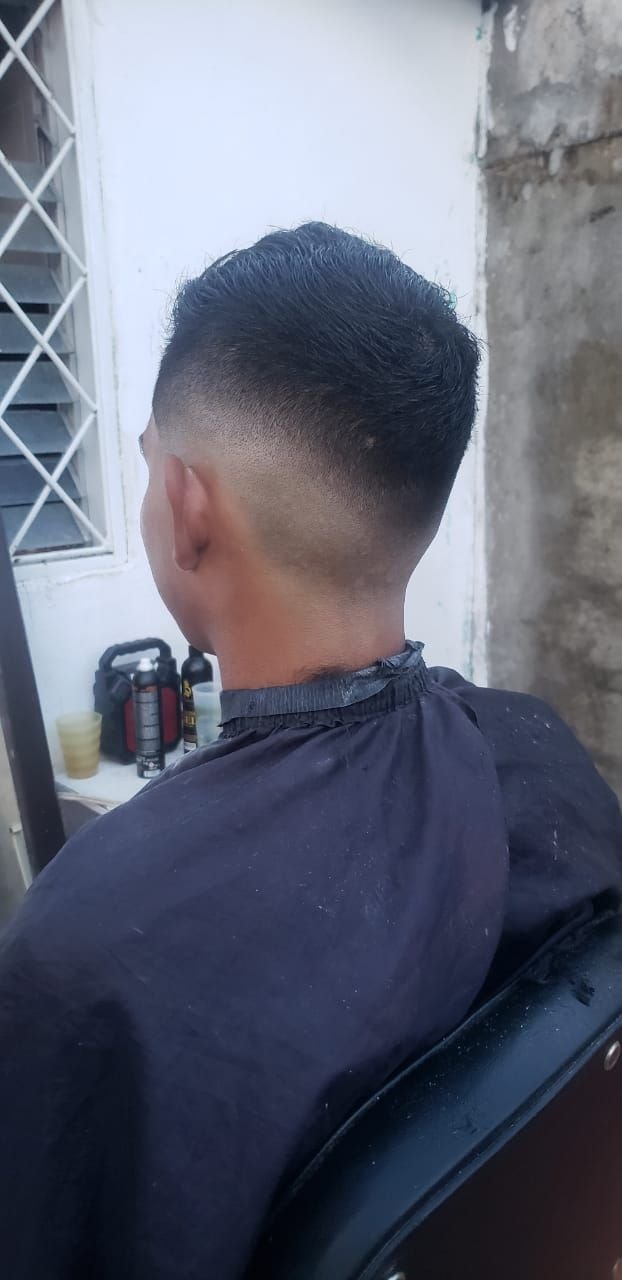 And this was the final result of the haircut. Here are some pictures I took after I had the haircut.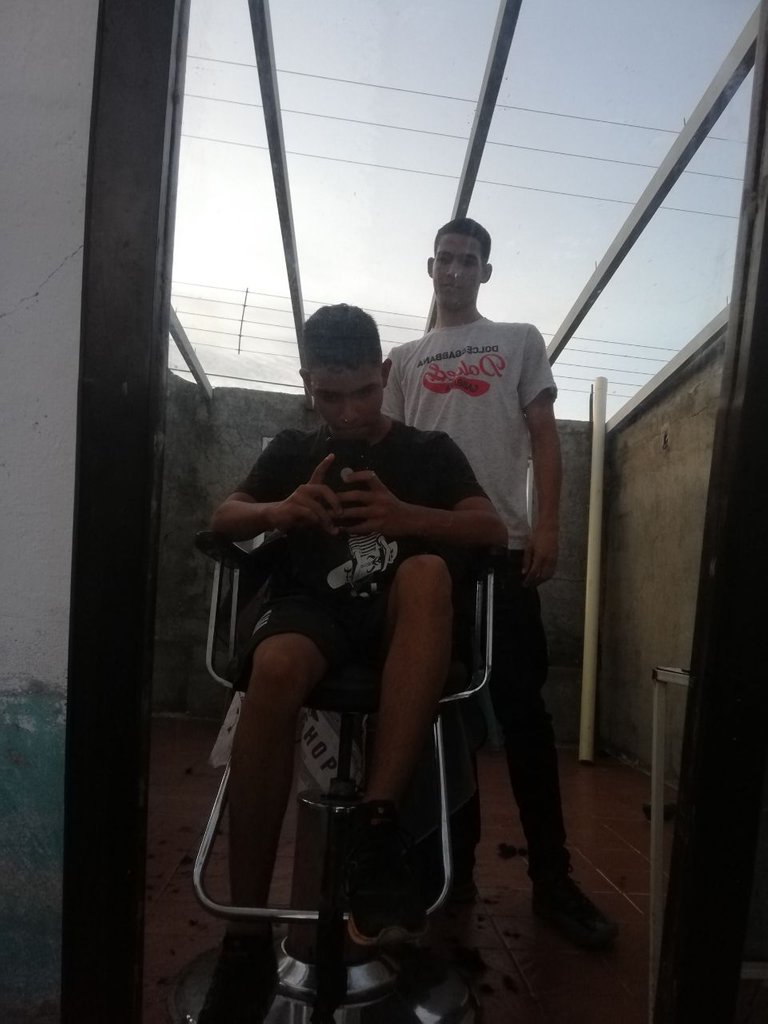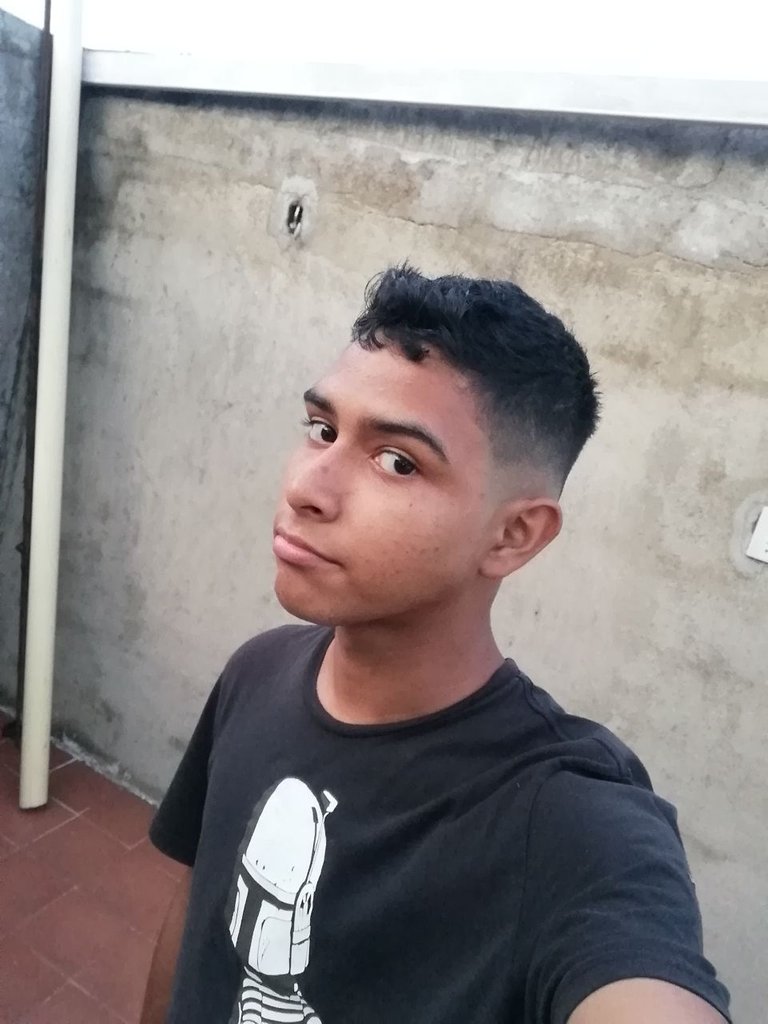 Part Two: Bleaching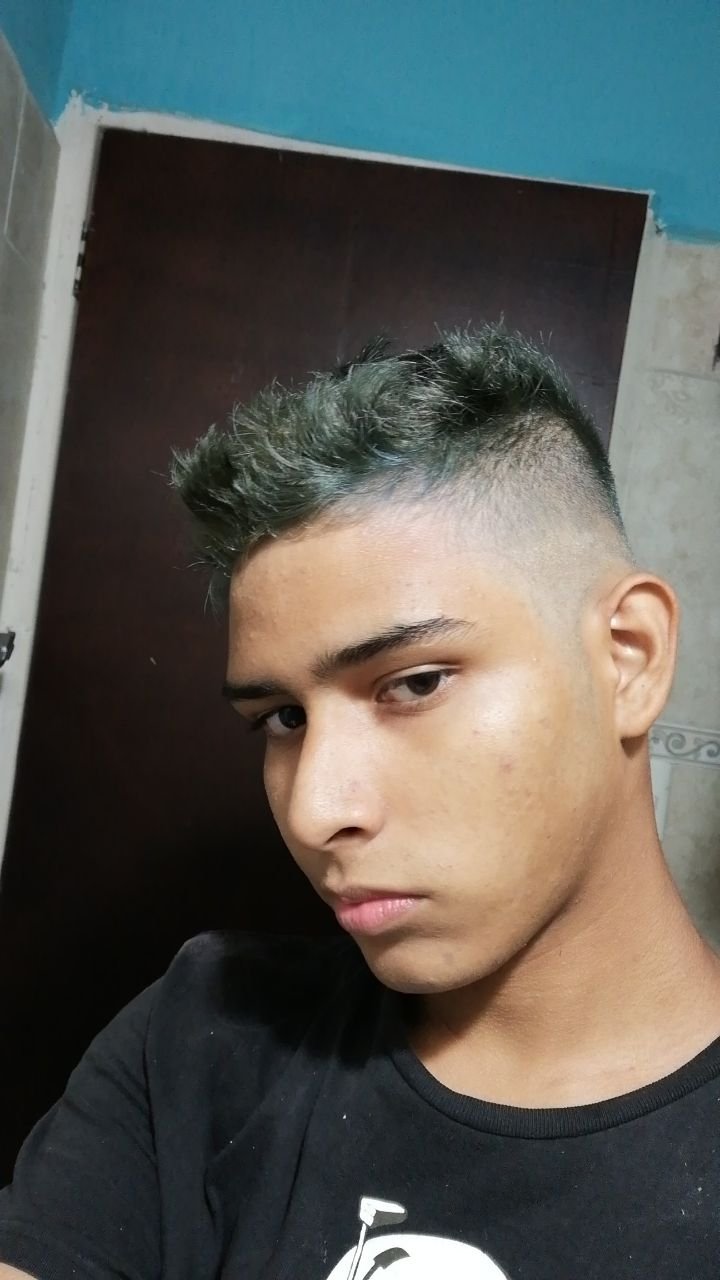 I had no expectation of how I wanted the blue color to look like, what I cared about was that it looked the way it did xd. Thanks to my stepmom Yudith @yerf2712 who was the one who bleached my hair, she did it really well hahahaha; well I leave several photos of the whole process I hope you like them. I'm going to leave you a picture of the materials too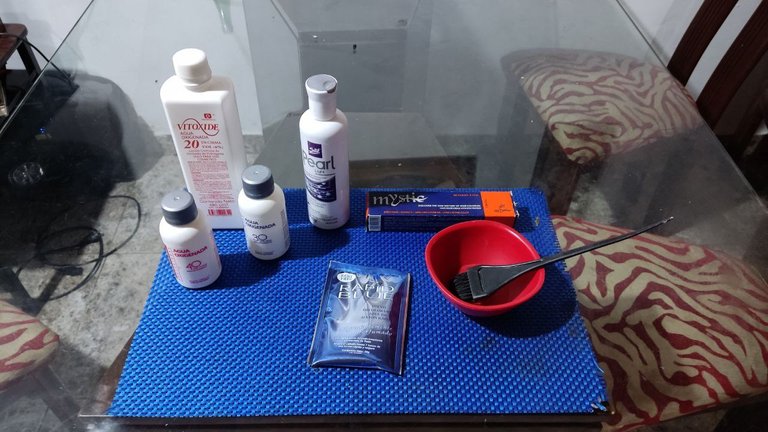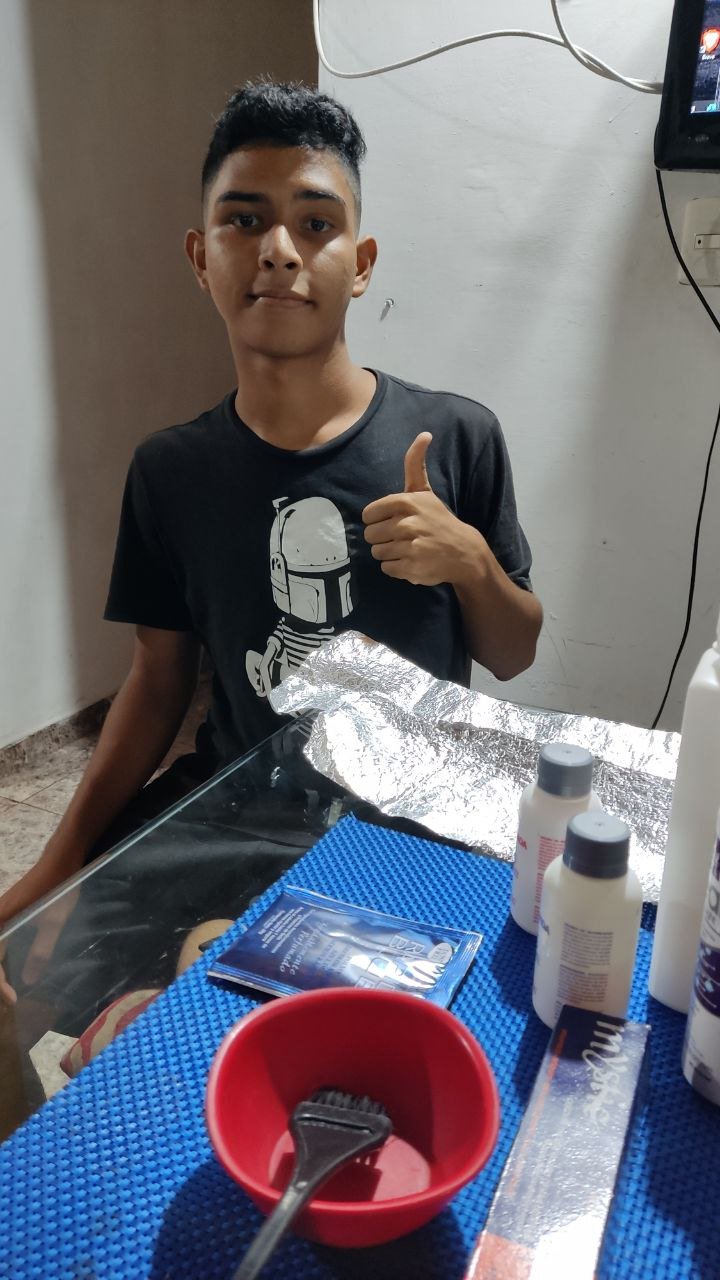 Well, here's how the whole process turned out
step 1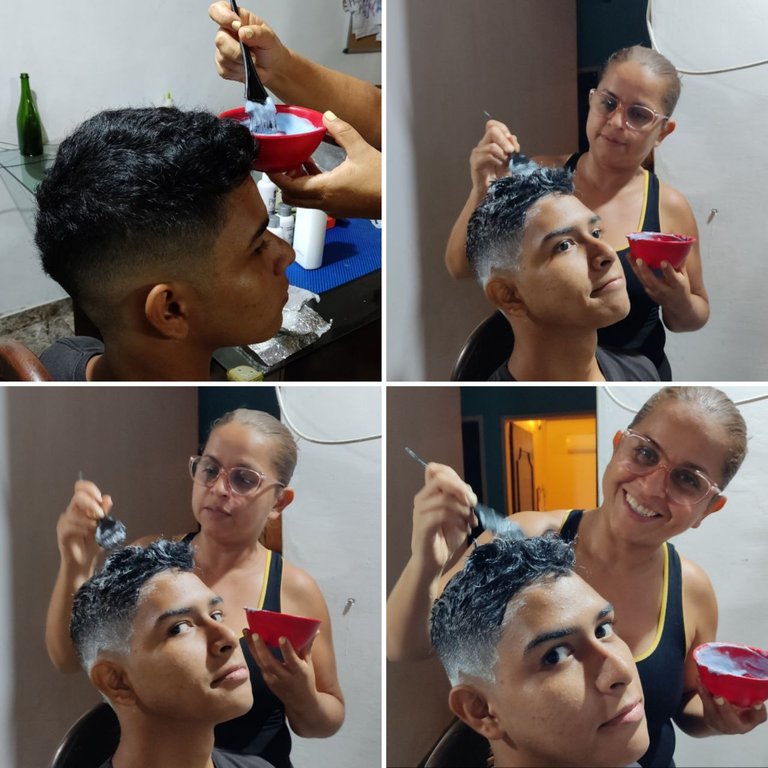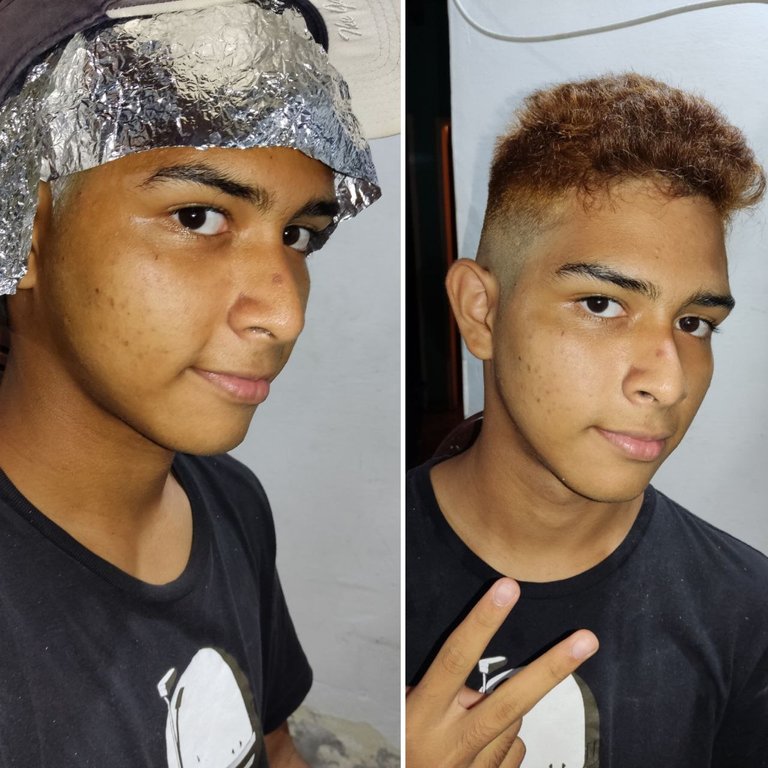 Step 2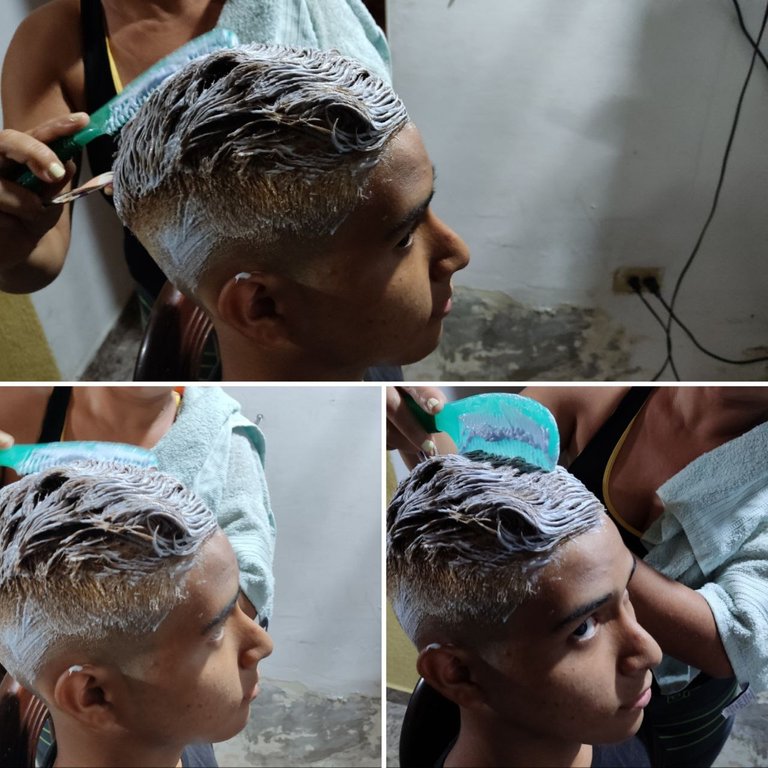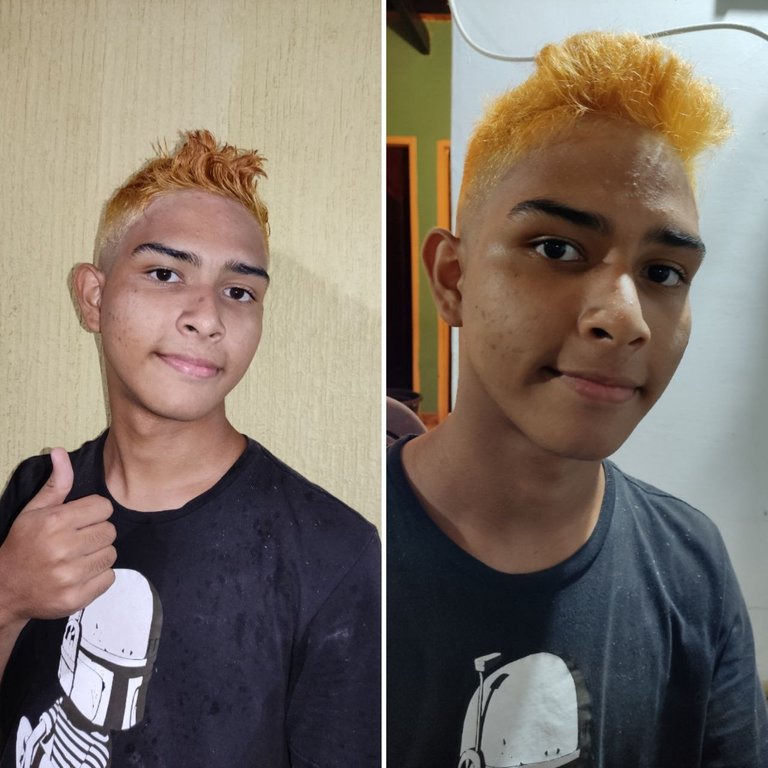 Step 3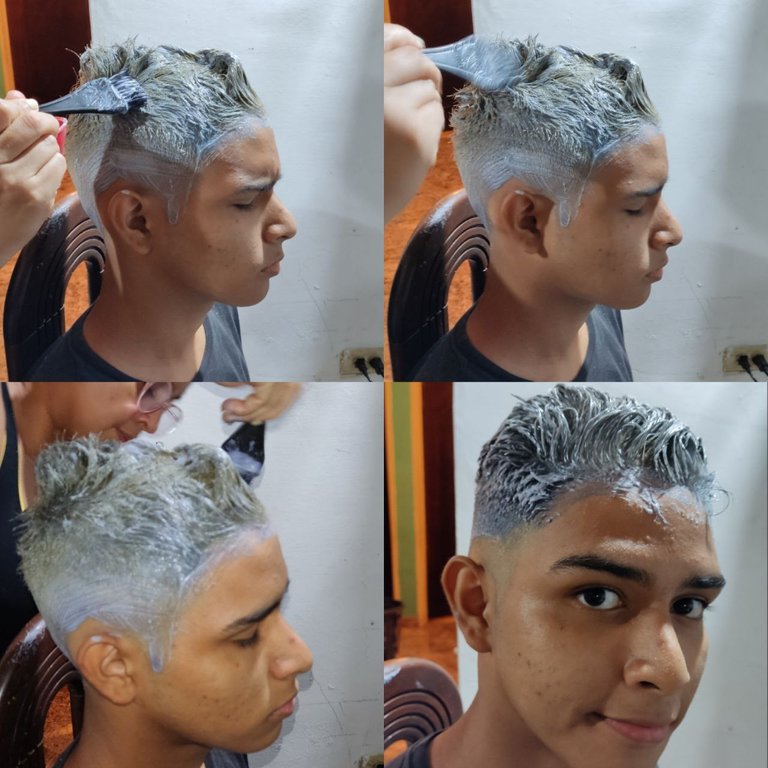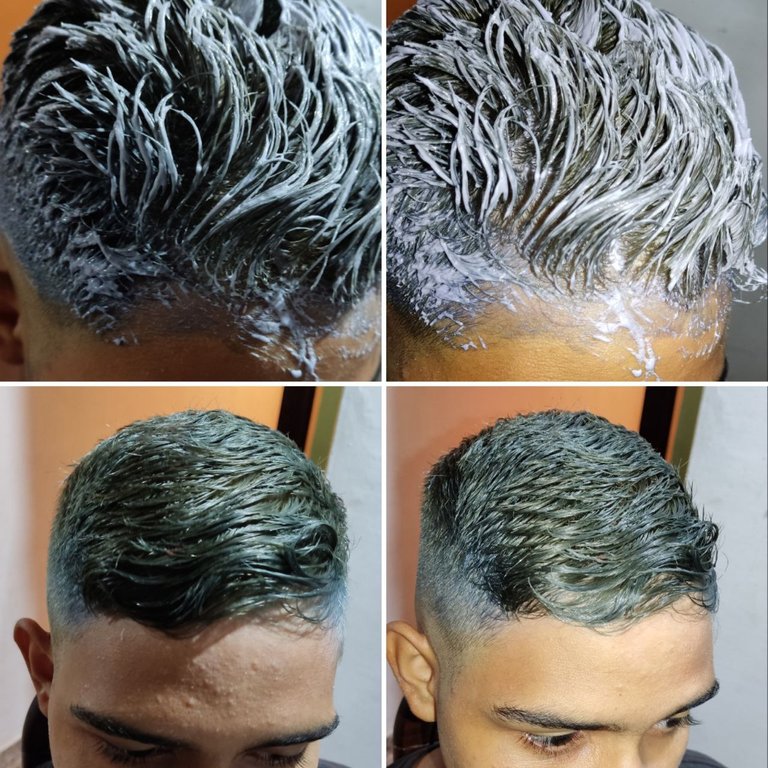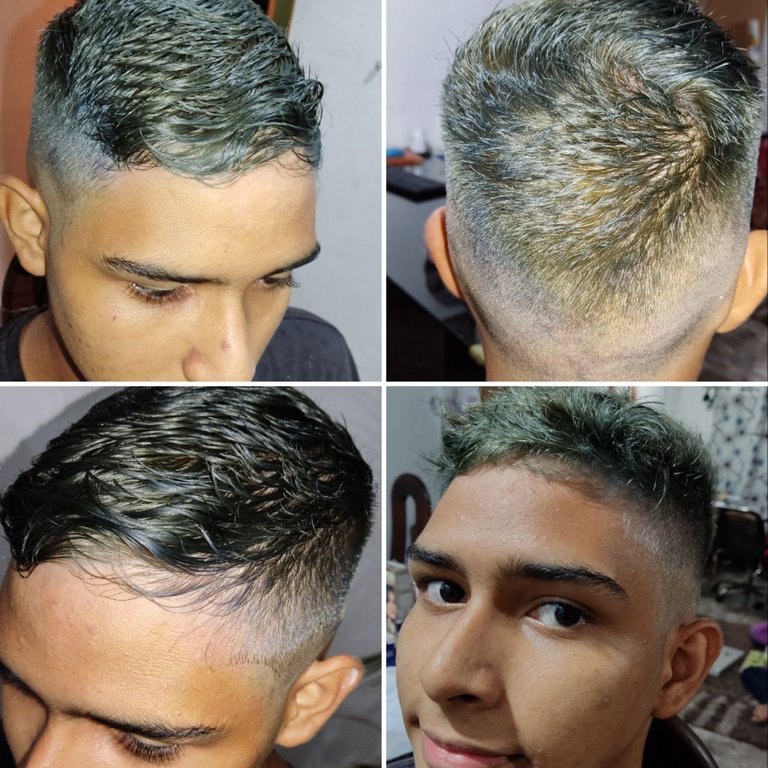 Final result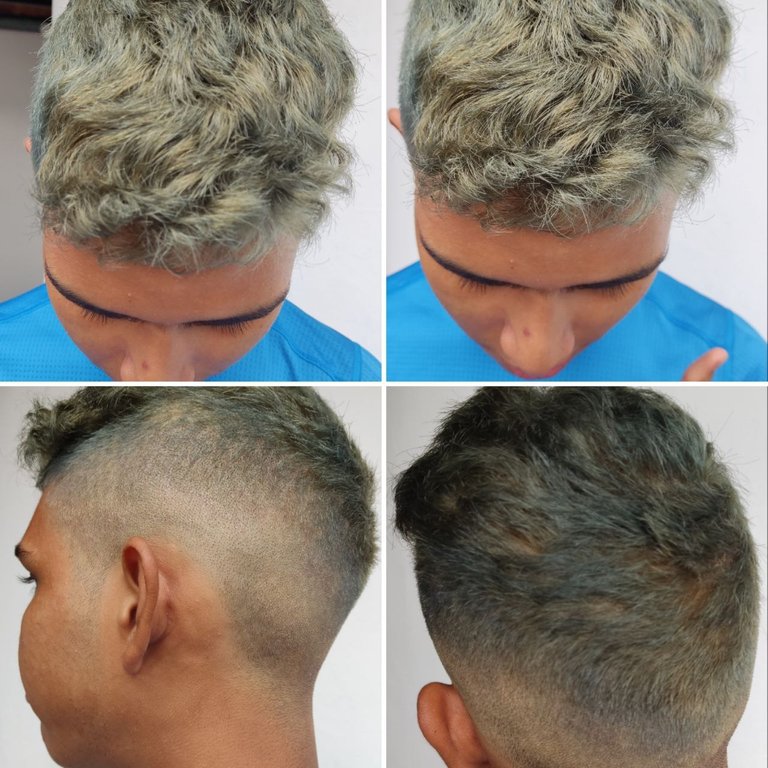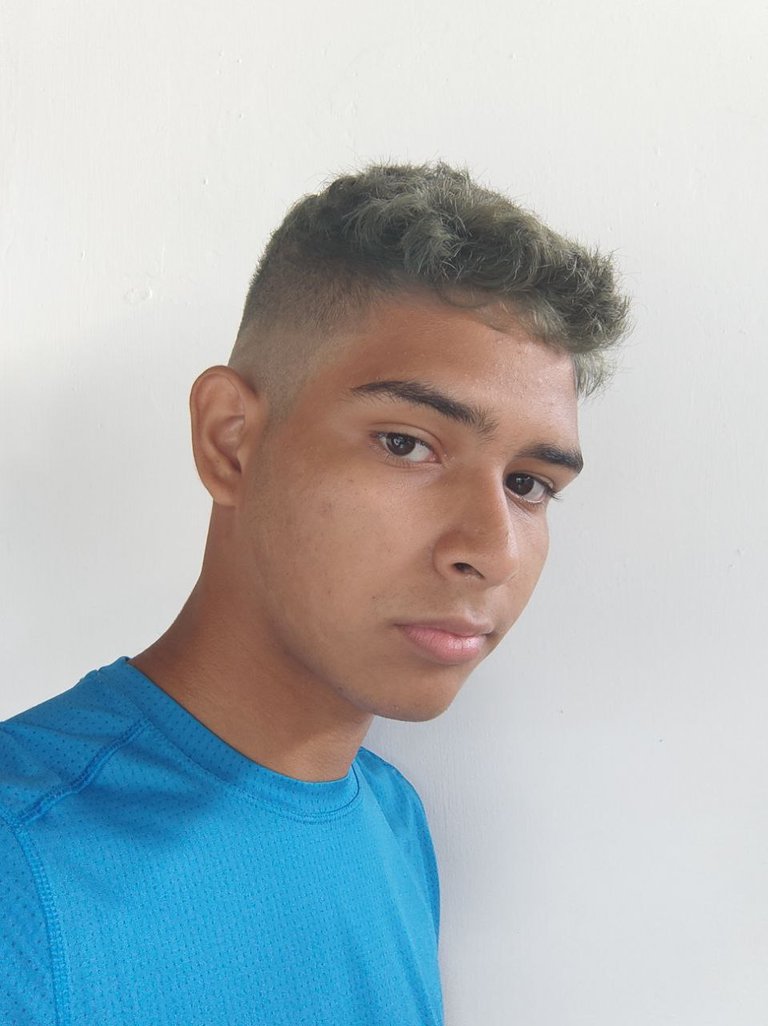 And that was it; the truth is that it was crazy what I did, but I liked it too much, the truth was the craziest thing I did in life. well I hope you liked it and see you in a next post.
The photos were taken with my Huawei P20 Lite phone.
Translated with www.DeepL.com/Translator (free version)
---
---