"Caracas Wants Coffee" / Coffee took over the city (PART I)
Hello friends!
For three days, the city of Caracas became the favorite place for all coffee lovers. In this city was held the event "Caracas quiere Café" (Caracas Wants Coffee) which brought together more than 20 brands of this delicious bean in addition to barista and coffee roasting competition activities. For this reason, I could not fail to share in this community my impressions of this event full of novelties and especially of abundant aromas that drove all my senses crazy.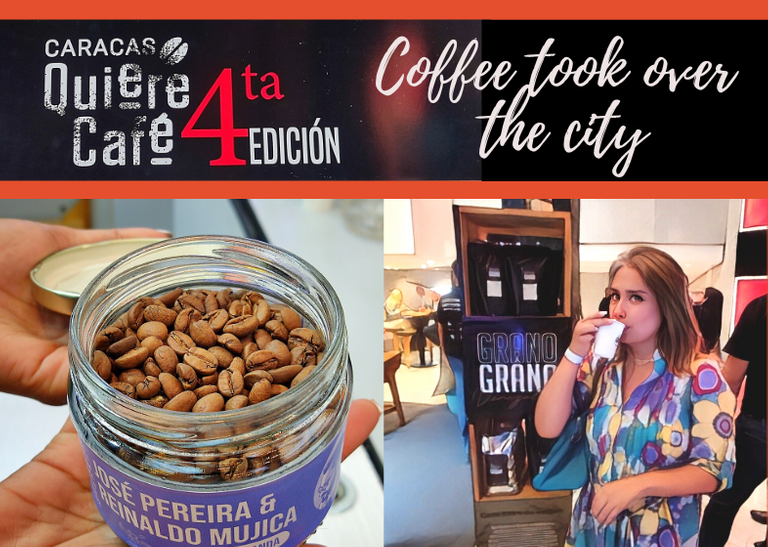 I feel like a child in a toy store... I don't know where to begin to tell you all the curious things about the world of coffee, so I will tell you about my experience in several parts. In this first part, I will give you a general tour of the exhibition.

As soon as I arrived at the place where the exhibition was held, the aroma of coffee guided me without the need to see signs indicating the entrance door.
The exhibition had more than 30 stands of different brands of Venezuelan coffee. Each stand was attractively decorated for visitors to come and taste their products. The good thing is that the coffee packages could be purchased at the stands. This was advantageous since many brands are not available for sale in supermarkets. Some of these coffee brands are only distributed to a few high-level coffee chains, so being able to buy them was a delicacy.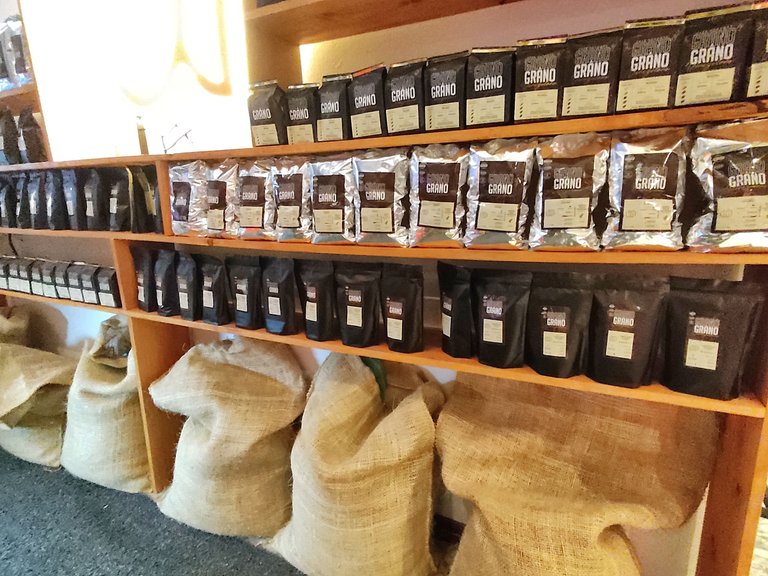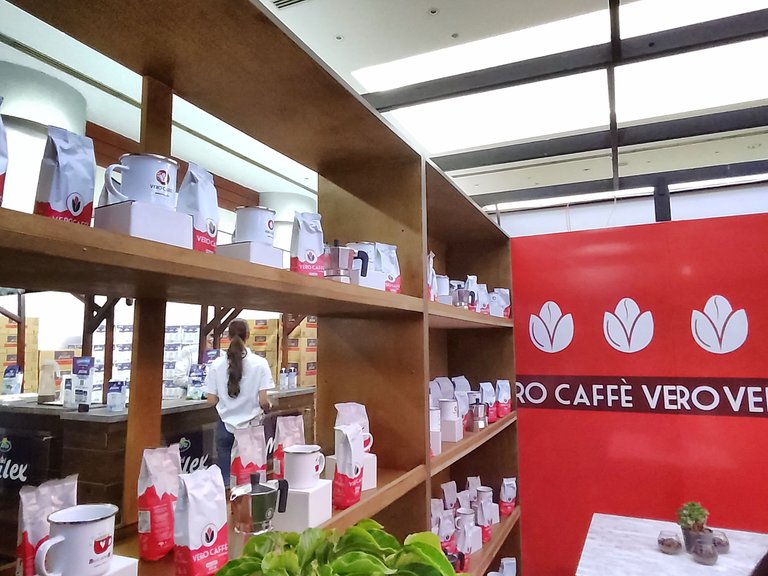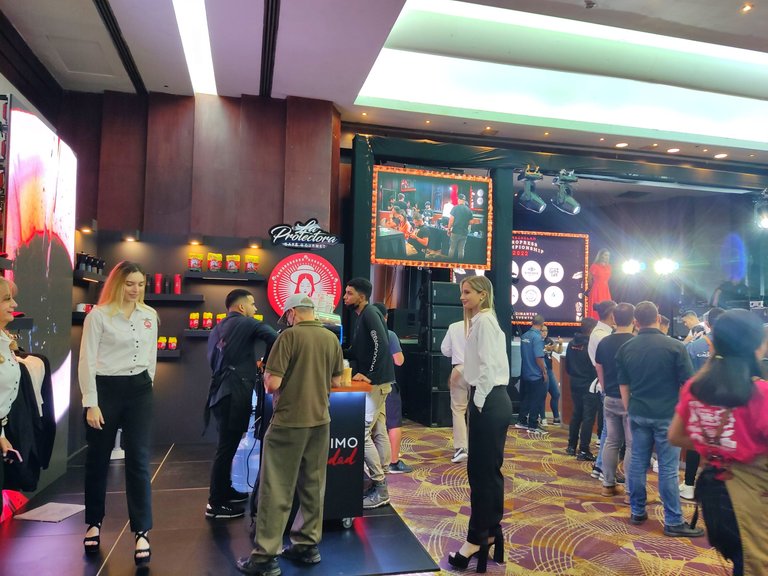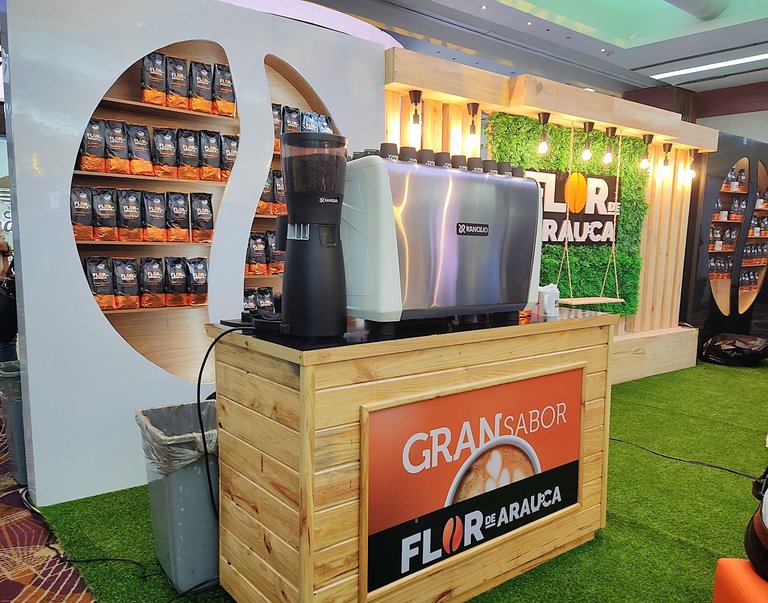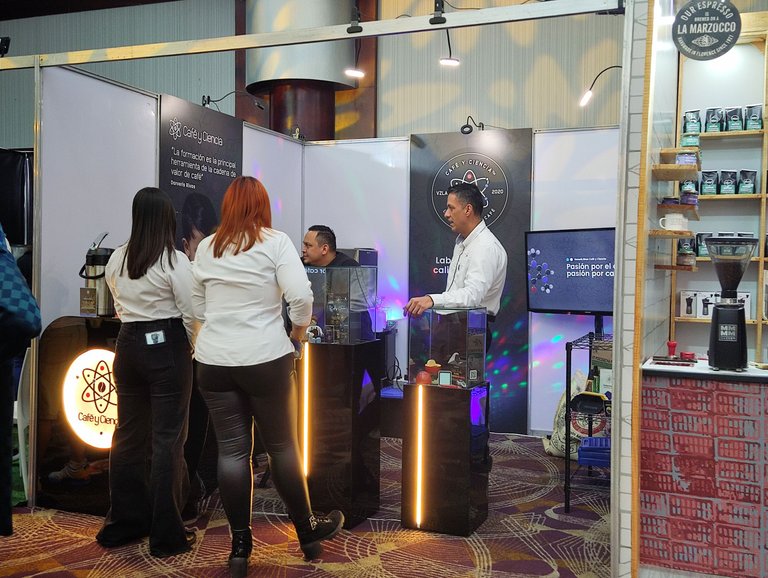 Others stands displayed commercial espresso machines as well as those for personal use. What impressed me most was the variety of these machines and the use of technology in them. Most had digital panels with a myriad of functions.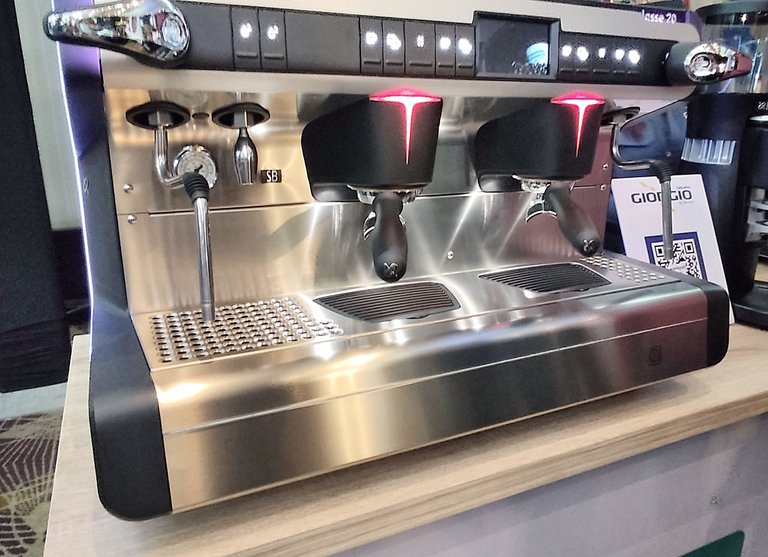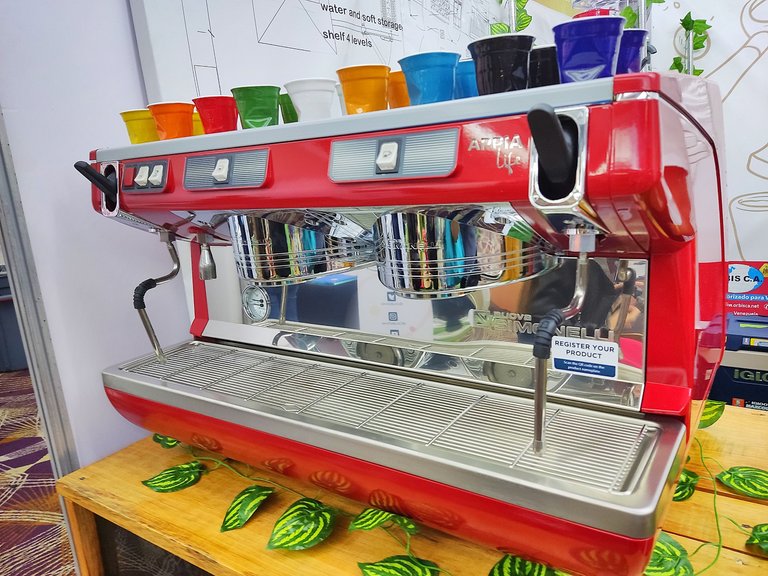 The variety of coffee filtering utensils was incredible in both design and color. It was quite a sight to behold, from the typical espresso machine to the drip extraction utensils as well as the capsule machines.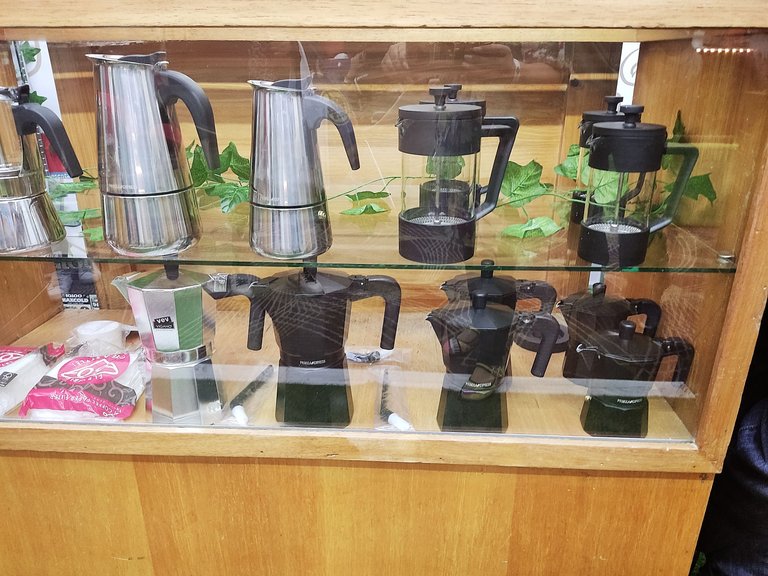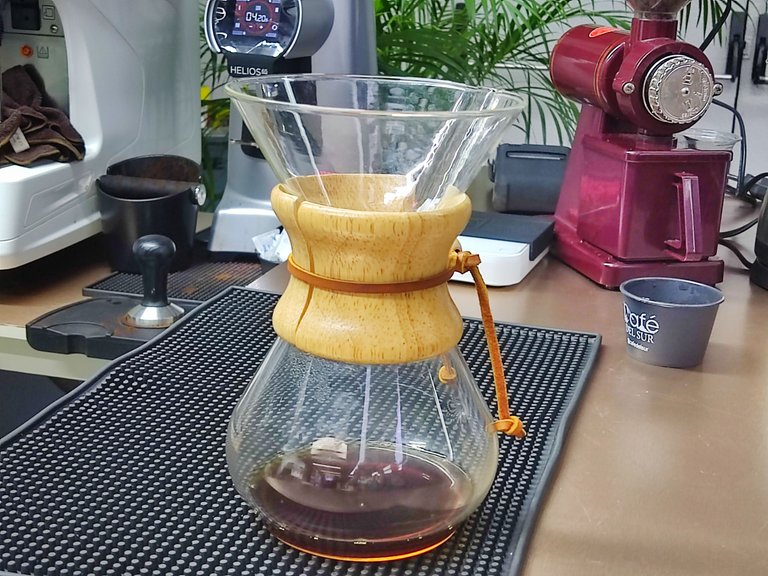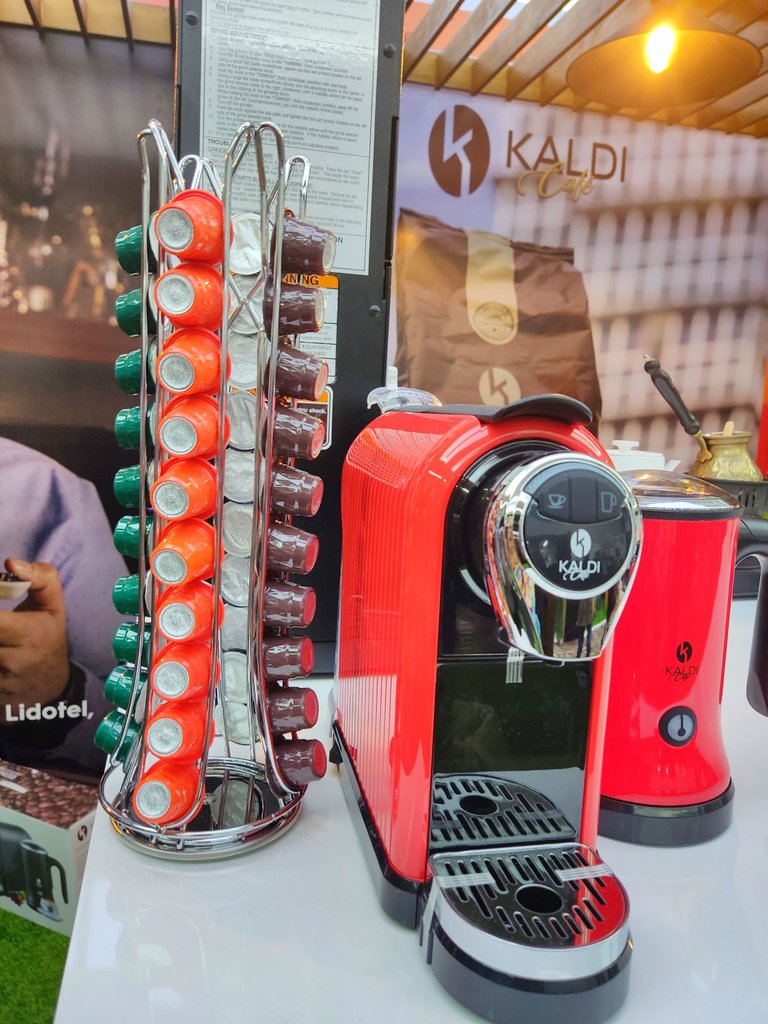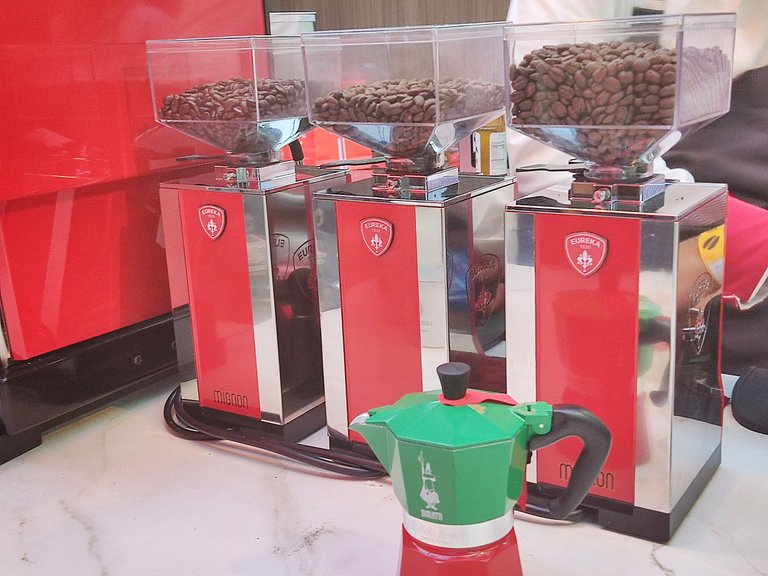 In this exhibition, there was a central room where the barista competition area was located. Everything was well organized for the different participants to elaborate their preparations, and then a specialized jury would choose those who would go on to the qualifying rounds.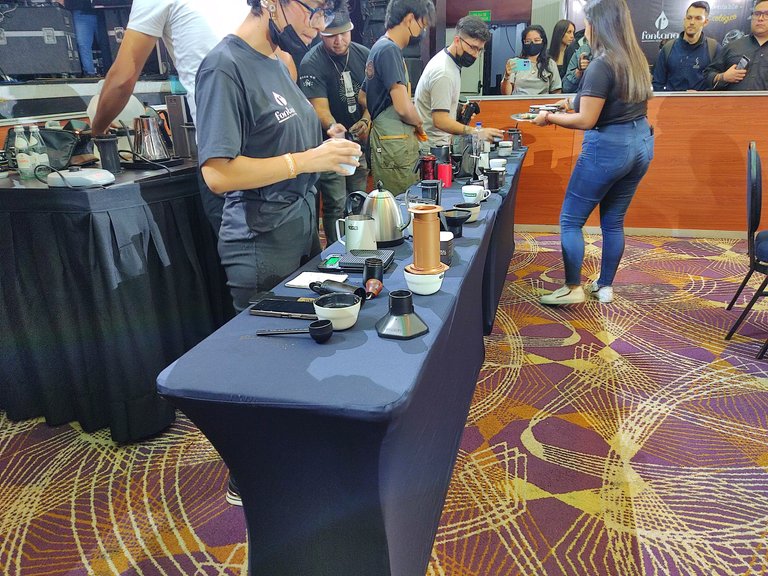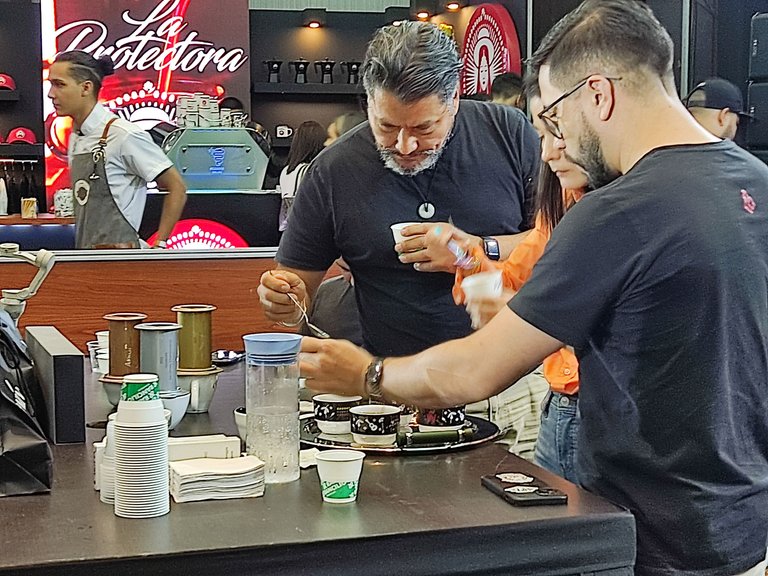 Another competition that took place was the coffee roasting competition. One of the participating companies manufactures coffee roasting machines that, together with software, can achieve many levels of roasting, extracting the best attributes from the coffee beans.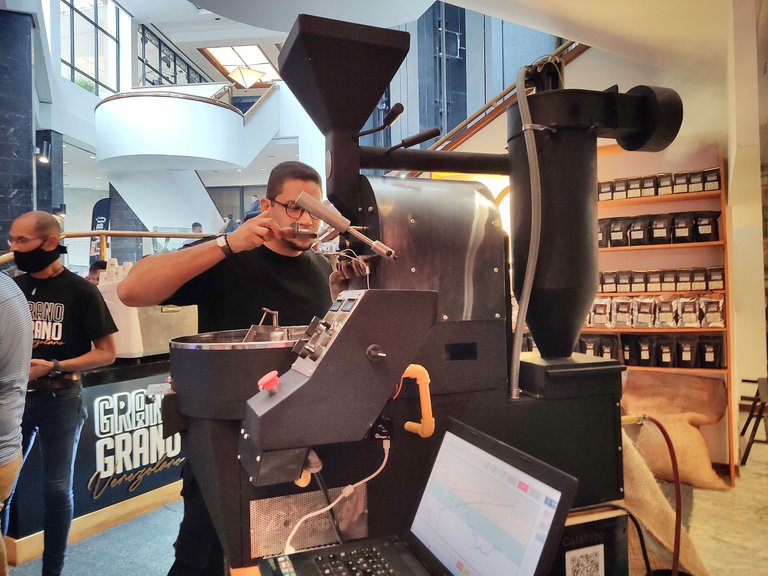 Depending on the degree of roasting, the process can last from 6 to 10 minutes. The incredible thing is that when the coffee comes out of the hatch into the cooling hopper the aromas invade the whole place.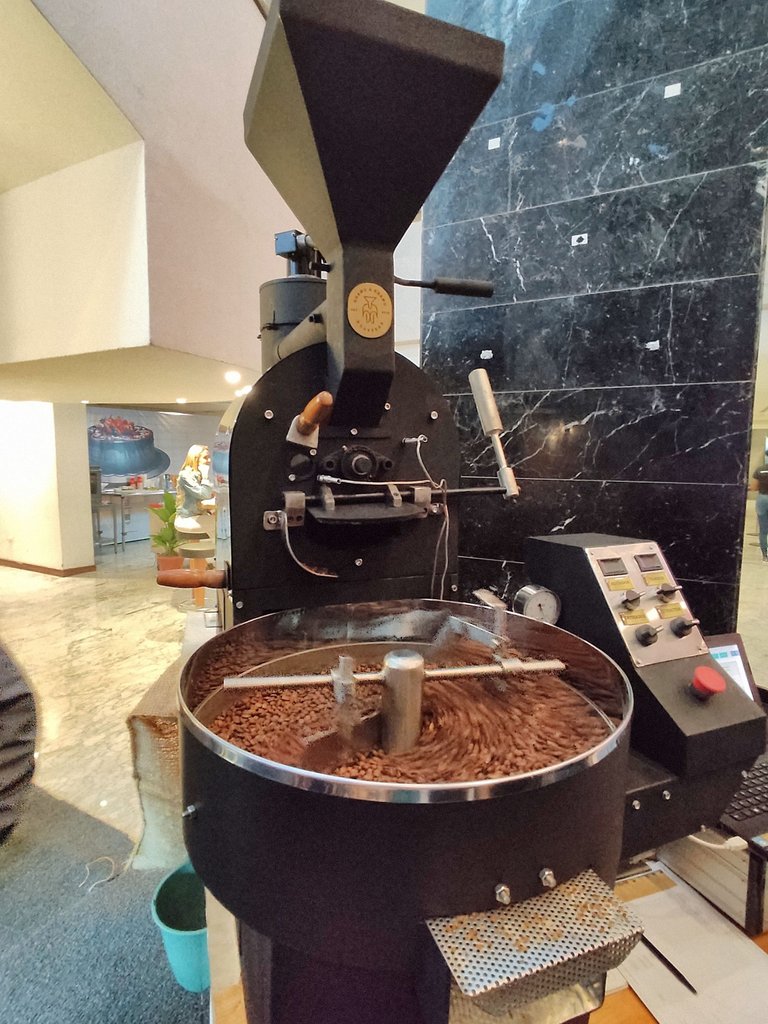 Each coffee stand was set up for tasting. I tasted several brands of coffee. I think more than my tolerance will bear. In the end, I felt like a "Gremlin" when water was falling on it 🤣🤣🤣.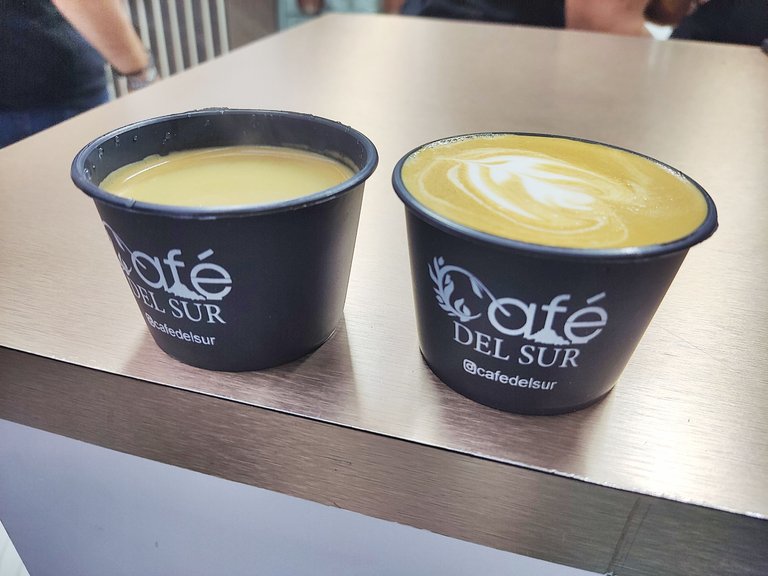 However, this did not prevent me from buying a few packs of coffee from different brands to try at home. In future posts, I will tell you about the attributes of what I took with me and other interesting novelties that I found in this wonderful coffee expo.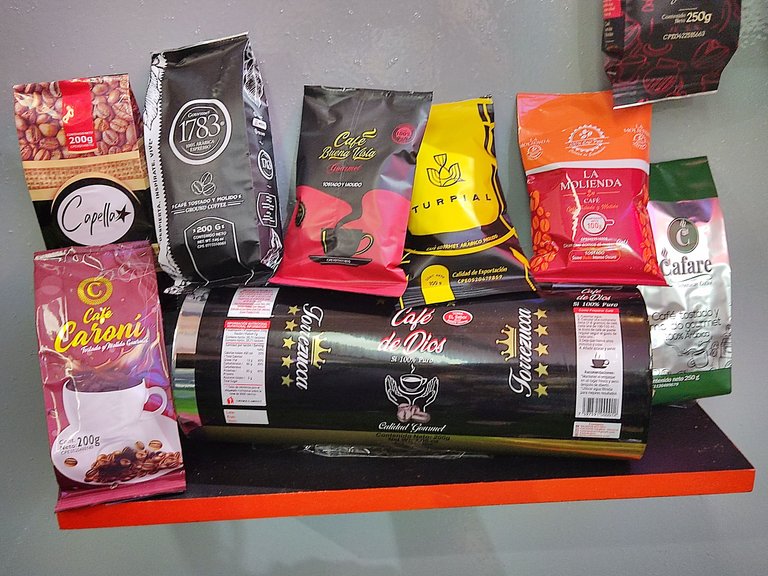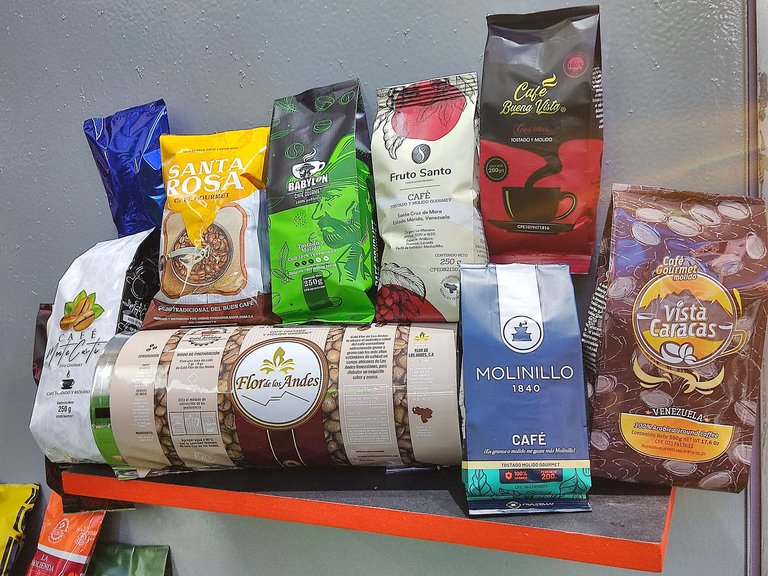 I hope you have enjoyed this little opener. There are still a thousand things to tell you about this event. I will be sharing more soon.

Thanks for reading. See you in next post!
All images are property of the author
(Camera cell phone: POCO X3 Pro, Xiaomi)


---
---