Christmas in November / The best gifts for coffee-lovers / "Caracas Wants Coffee" (PART II)
Christmas is almost here!
Do you already write your letter to Santa?

If you are a coffee lover but have not decided on your Christmas gift, here are some ideas you will love.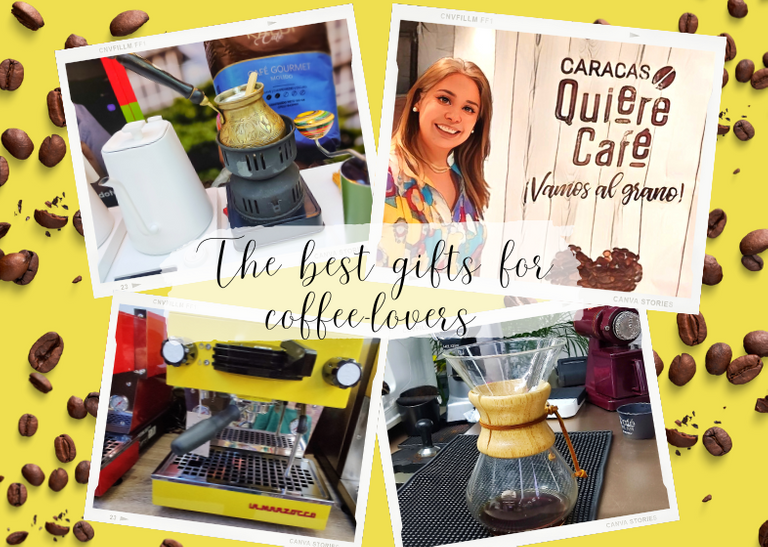 If you are a regular reader of my blog, you must have read that a couple of weeks ago, I attended a coffee expo where in addition to finding a variety of coffee brands there was also an infinity of utensils for roasting, grinding, and filtering coffee. There was so much variety that I felt like a child in a toy store. Each item was more fascinating.
Below I show you some of the utensils that I loved the most.

Filtering equipment
Among the filtering equipment, I found several portable and ergonomic espresso machines, so we can make delicious coffee in the morning. All these machines incorporate the lancet to emulsify the milk. Many of these can be traditional chrome-plated or can be colored to match your kitchen decor.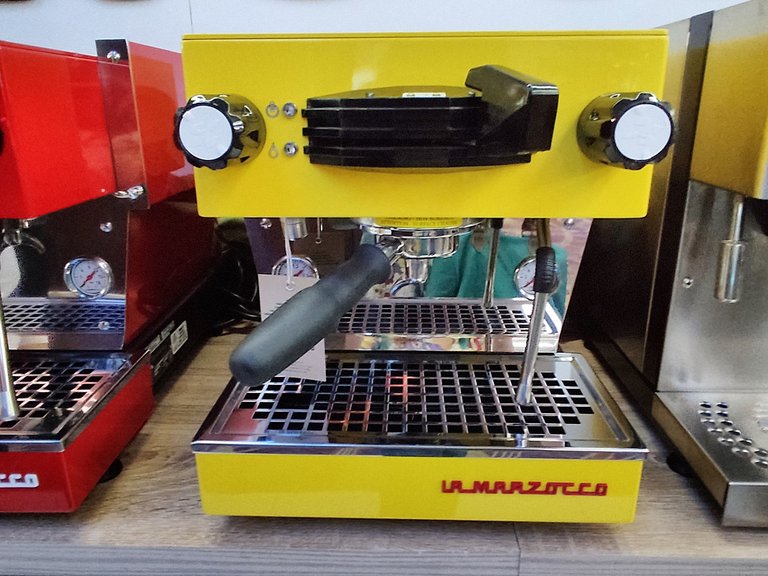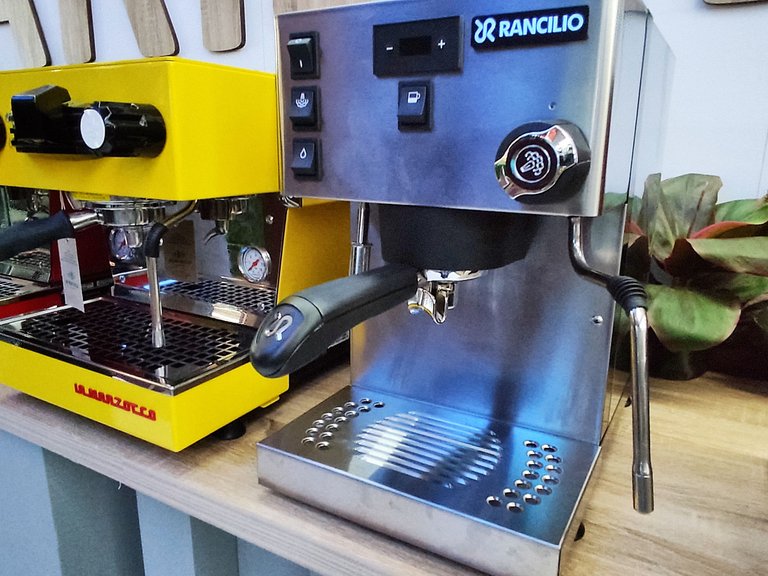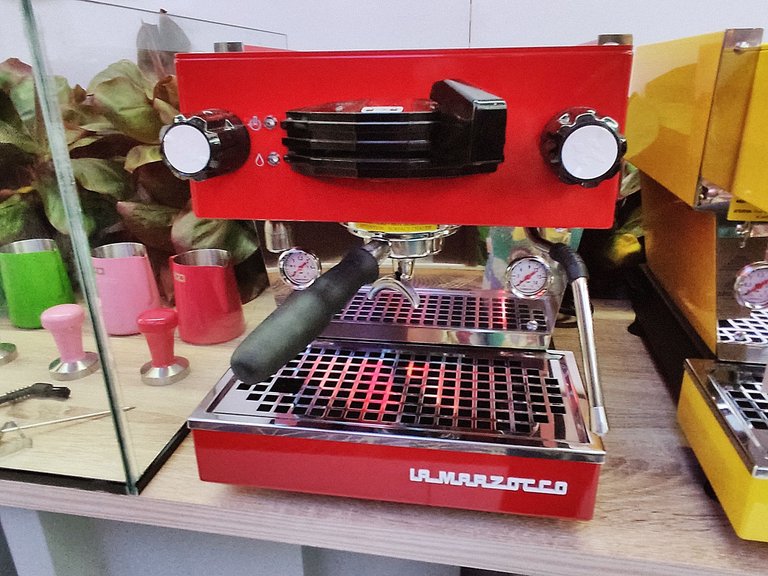 We could not miss the extraction machines for coffee capsules. These are very practical and allow you to filter any variety of coffee that may come in this presentation. There are commercial brands such as Nespresso that have more than 50 varieties of flavors in their capsules. It is great.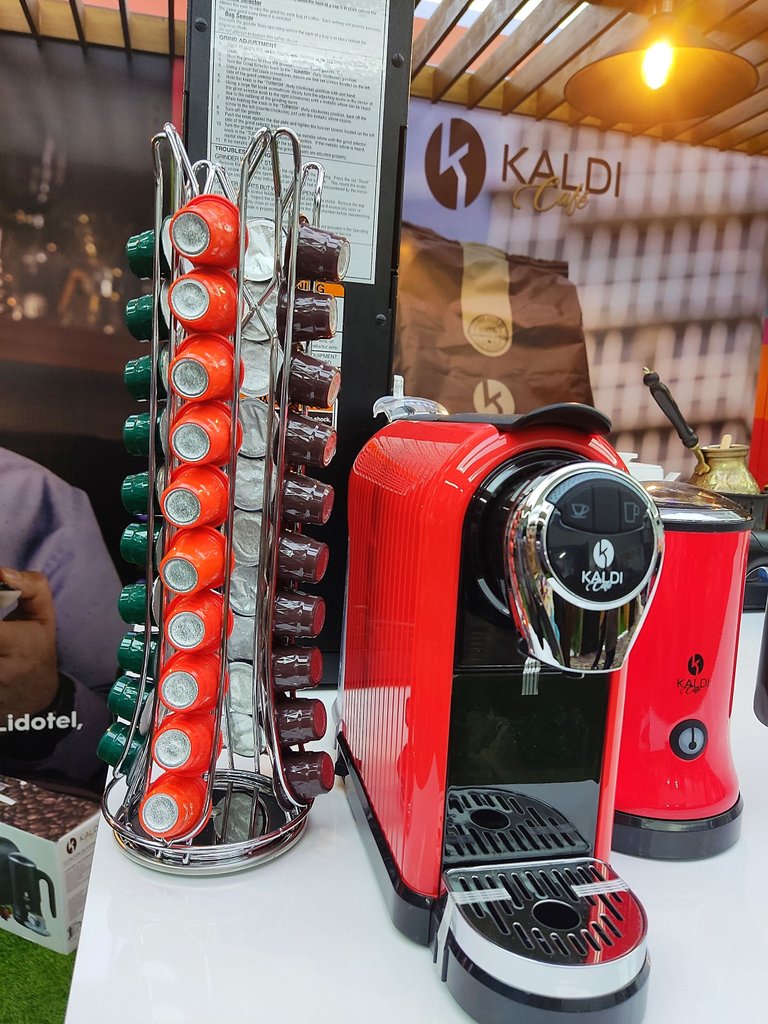 However, if you want to filter your coffee in a simpler way and without spending a lot of money on an espresso machine, there are also options from the typical moka pot maker to the French press.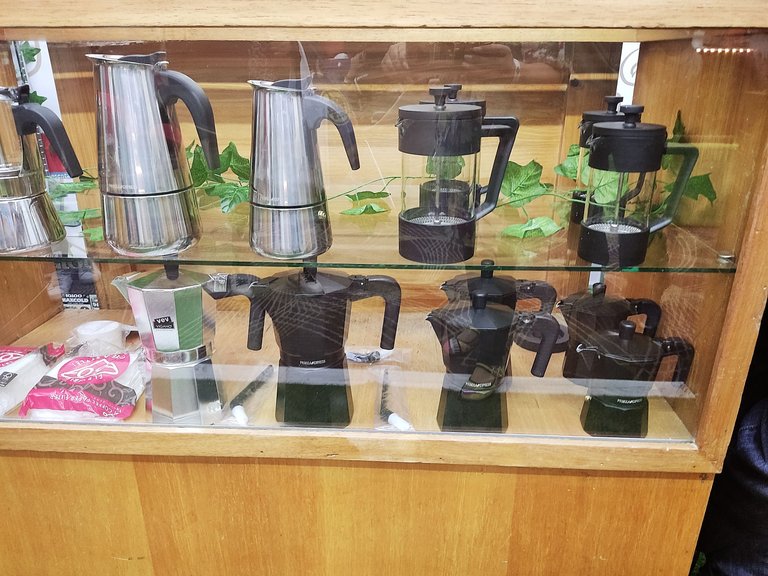 What I find most fascinating is the variety of drip-filtering utensils. They are usually made of heat-resistant glass. Many of them have elegant designs.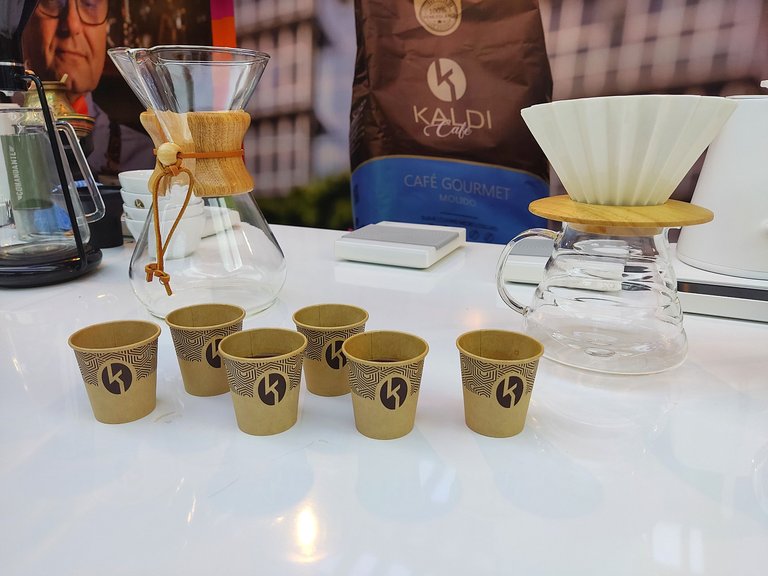 The drip filtering utensils have the principle of placing the ground coffee in a membrane and then pouring hot water (70ºC approximately) to obtain the coffee infusion by gravity which is collected in a large container located in the lower part of the utensil. There are various models which differ from each other by the type of filter to be used. Some require thin paper filters such as the Chemex and v60. Others, like the Kalita, use thicker paper filters. In the following pics, I will show you the drip filtering utensils with their respective names so that you become familiar with them.
---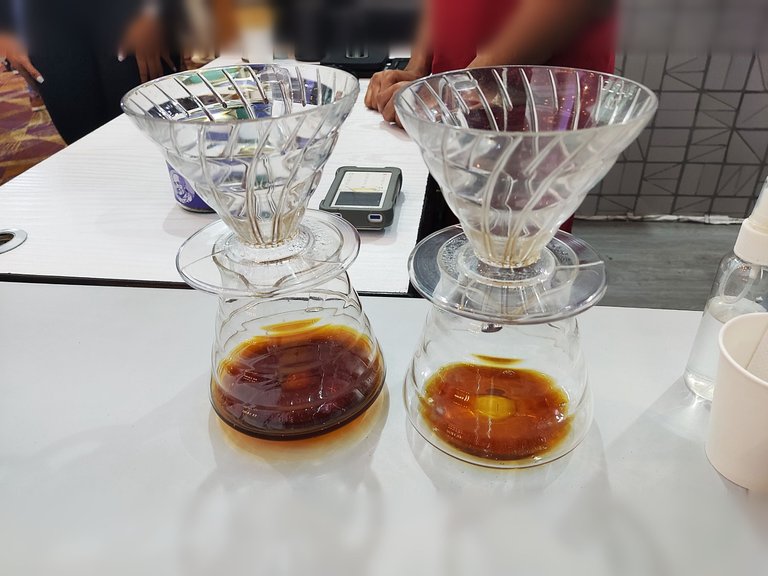 Hario V 60
It has only one hole in the filtering area which makes the process slow. It is recommended for medium roast coffee and medium grind.
---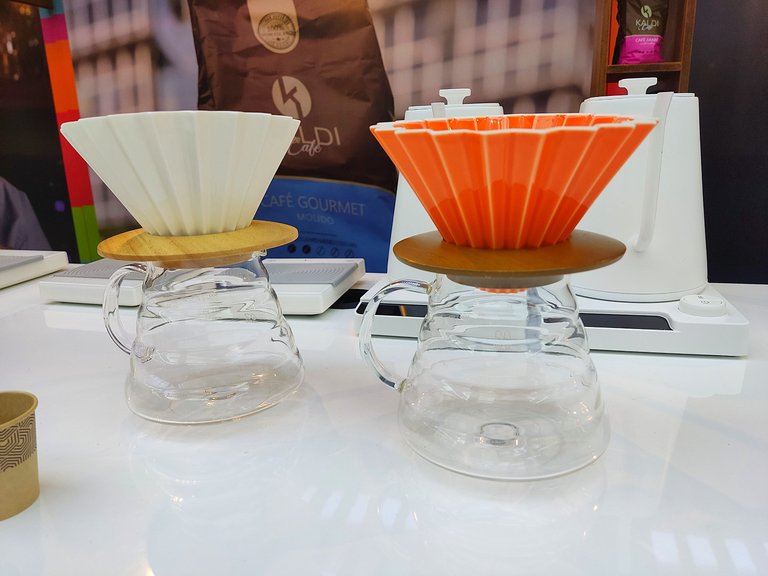 Kalita with a flat bottom
It has three holes in the filtering zone, which makes it unformed filtering. It is ideal for use with medium roast coffee and medium grind.
It is characterized by its grooved, short, and flat cones in the filtering zone.
---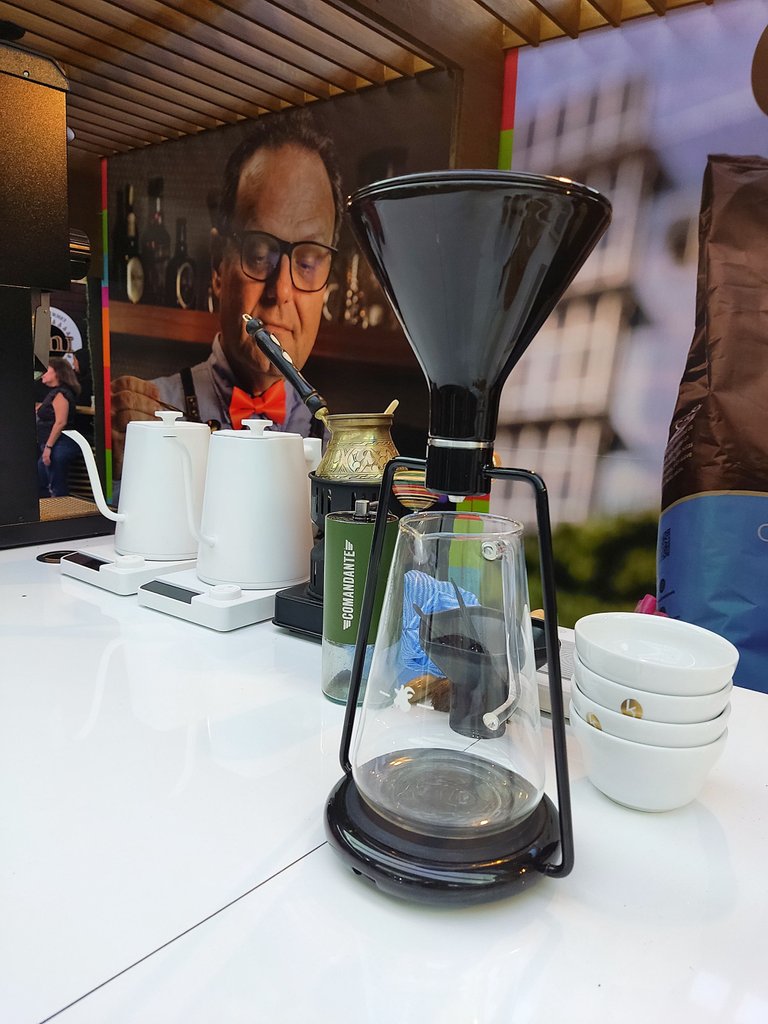 Clever
This device allows a previous rest of the water and coffee for at least a couple of minutes. In its lower part there is a valve that allows filtering after the resting time has elapsed. It is recommended to use medium dark roast coffee and medium coarse grind.
---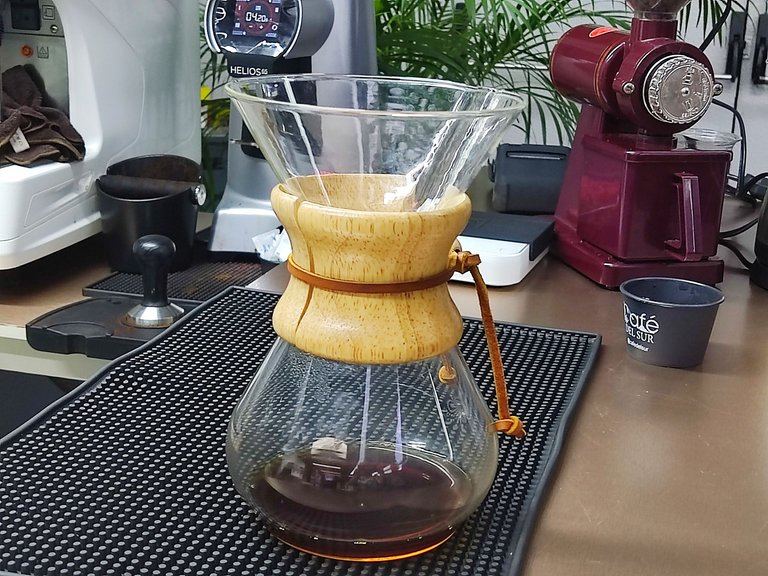 Kemex
It is ideal for filtering medium dark roast coffee and medium coarse grind.
---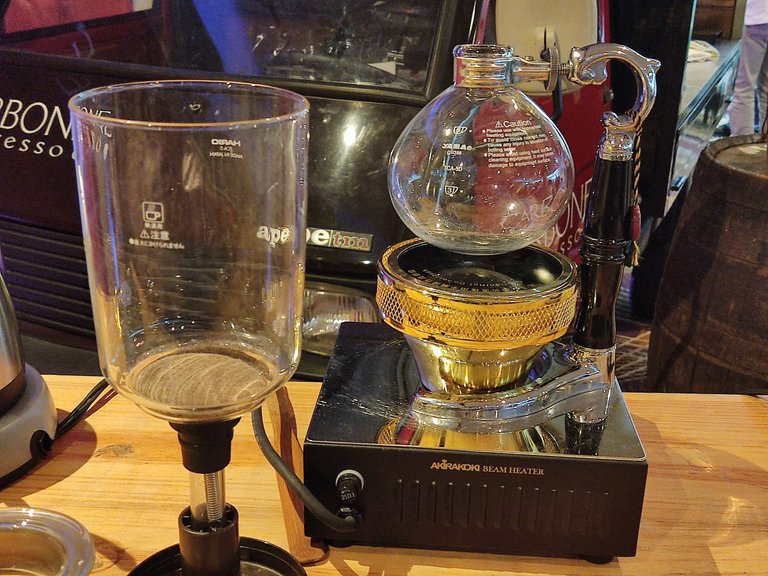 Japanese Siphon
(this is my favorite)
The Japanese siphon is also known as a vacuum coffee maker. Although it was designed in Germany until almost 200 years ago (1830), its name is due to the fact that they are widely used in Japan and also in Taiwan.
It consists of a base which is heated causing the glass ball where the water is placed to heat up and boil.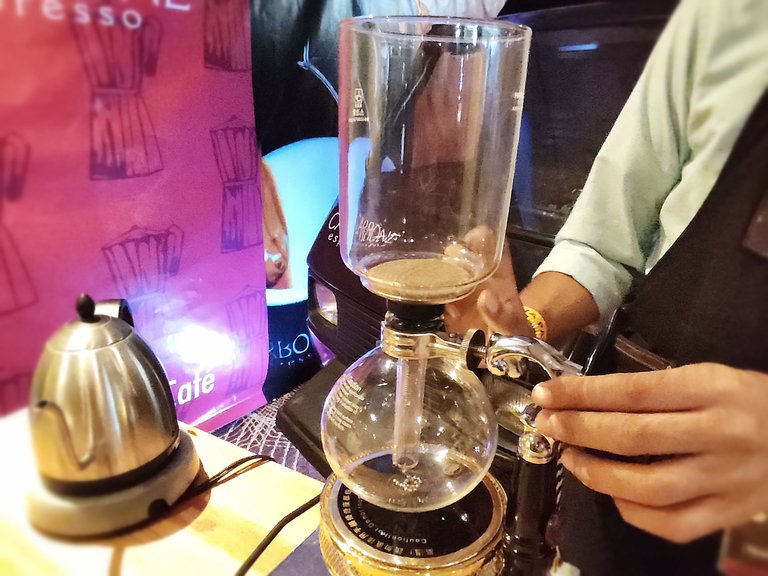 The cylindrical glass device at the top is placed in the medium to medium-dark roast coarse grind coffee. Once the water boils, it rises to the cylinder and is left to rest with the coffee for a couple of minutes. The lower device should be turned off.
Finally the valve is opened, and the coffee infusion passes through a filter and is collected in the glass ball and served.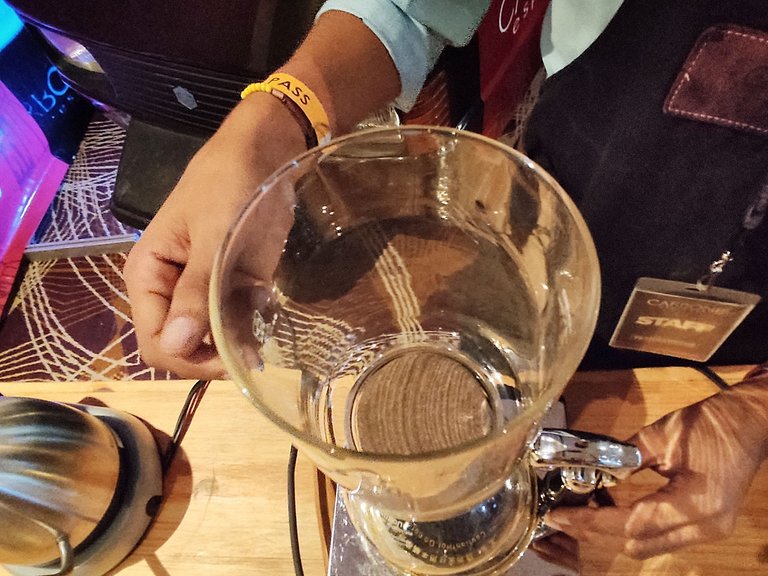 Filters can be maded of different materials (paper, cloth). In this case it is a nylon mesh.
---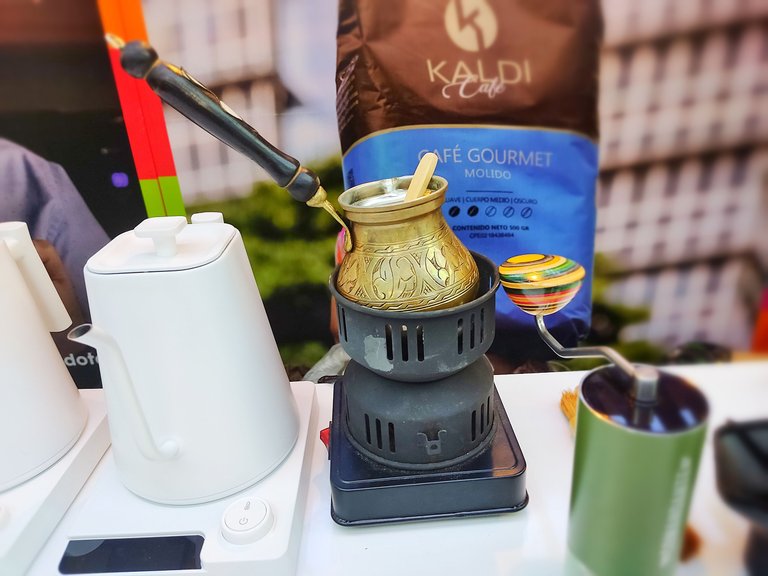 Turkish Gezve
Although these coffee cups do not belong to the drip filtering utensils, I could not leave them out, especially for those coffee lovers with a full body and strong flavor. The coffee recommended for this type of utensil is that of extra fine grind and dark roast.

Barista´s tools
If you are a true coffee lover and have been curious enough to deepen your knowledge and become a professional barista, this section is amazing.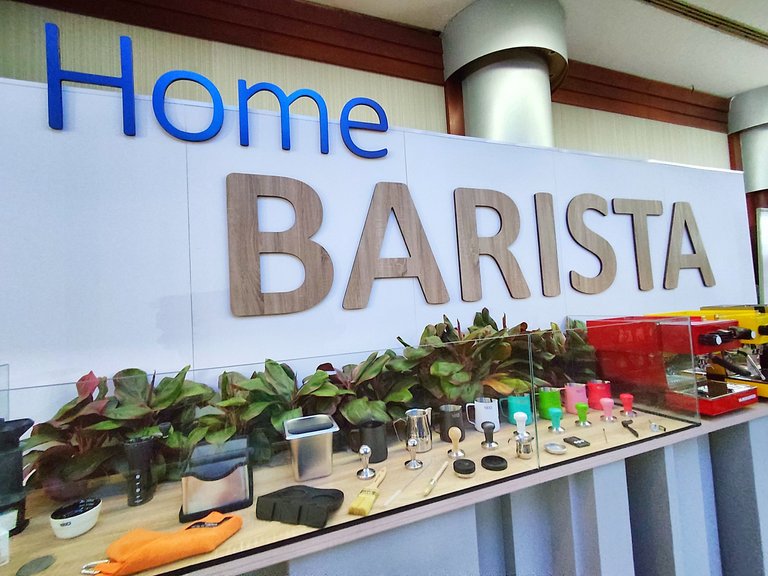 Here you can find all those curious utensils that make coffee making an art. You will find jugs of various sizes and colors that combine magnificently with the tampers. It is very cute!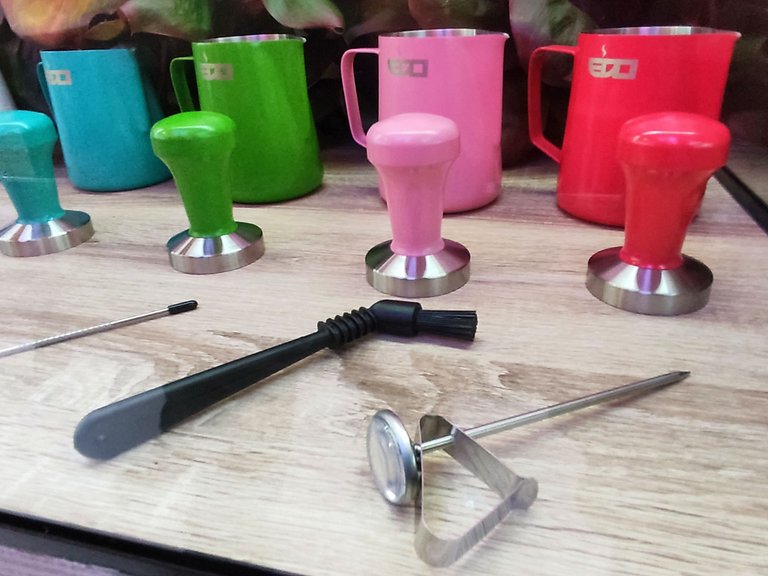 It is the famous barista pencil. It looks like a very simple utensil, but it is responsible for the figures and decorations that are made on the surface of the coffee when you are a practitioner of latte art.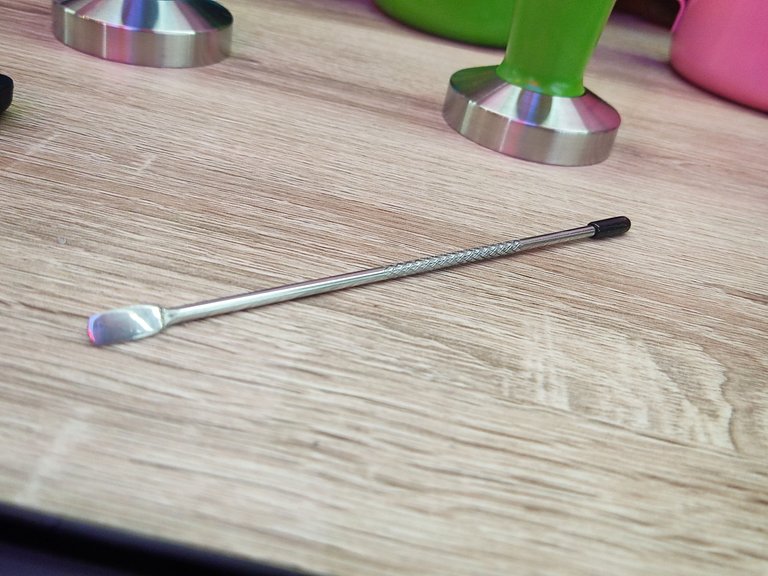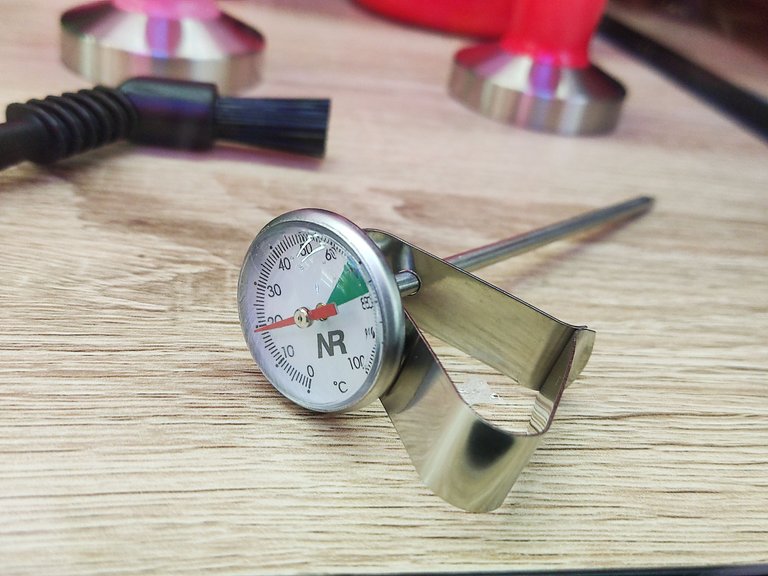 Each part has a very particular function. The brushes are used to maintain the filters or the lancets to emulsify the milk.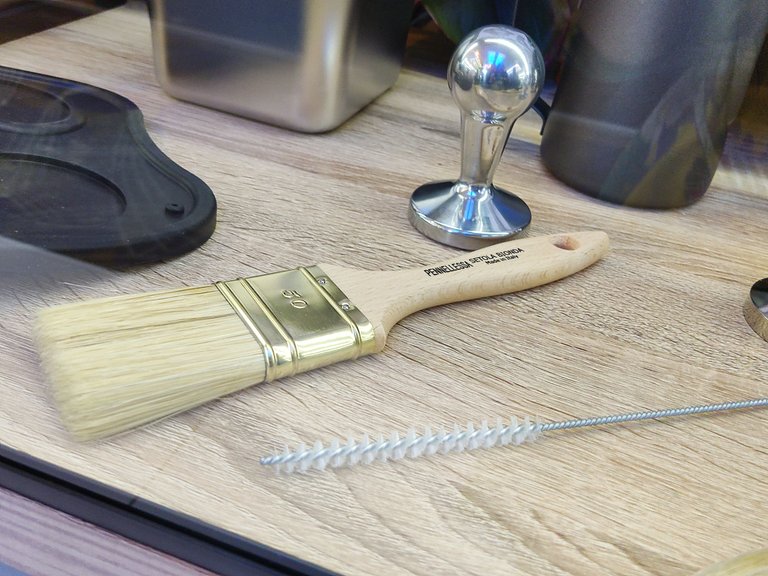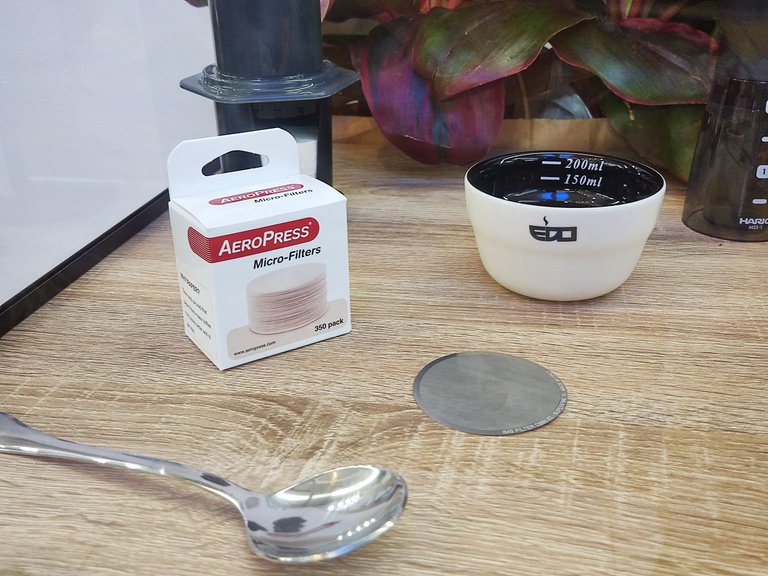 Souvenirs
If you are not very knowledgeable about coffee making utensils, souvenirs are a good option. Pewter cups are characteristic in these latitudes. They are decorated with a lot of color. Who doesn't like to drink coffee in a cheerful cup?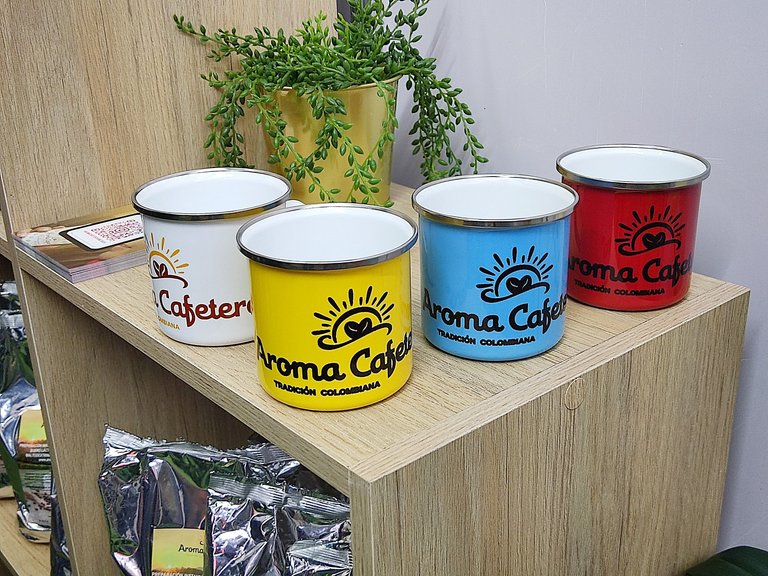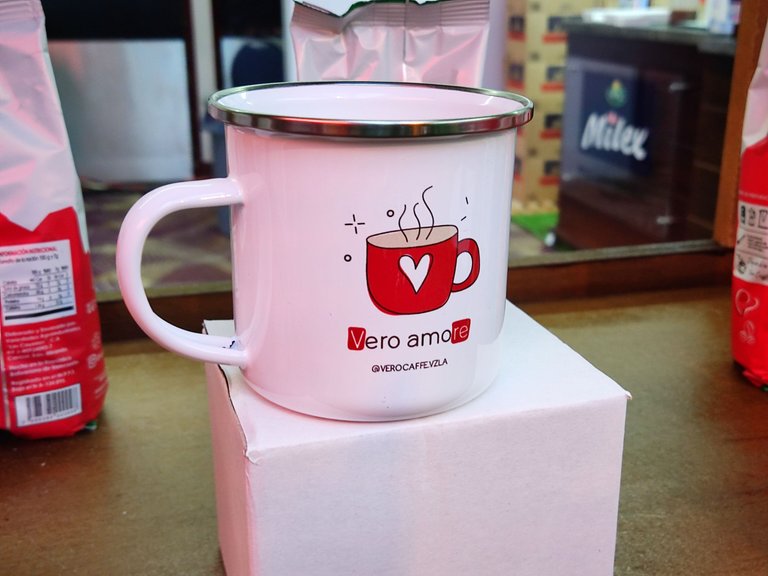 Mugs are a must, but if you have eclectic tastes, this moka pot is amazing!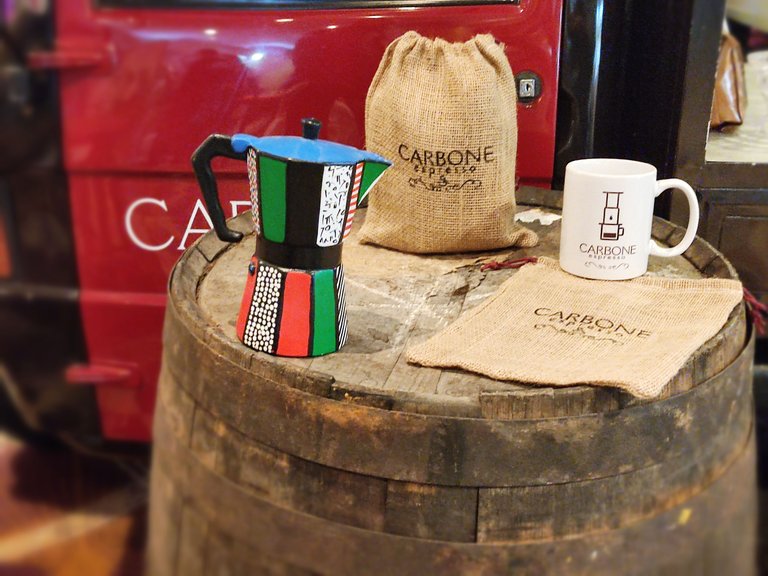 There are some coffee brands that have gift boxes with cups and assorted packs of coffee. It is a good option for gift giving!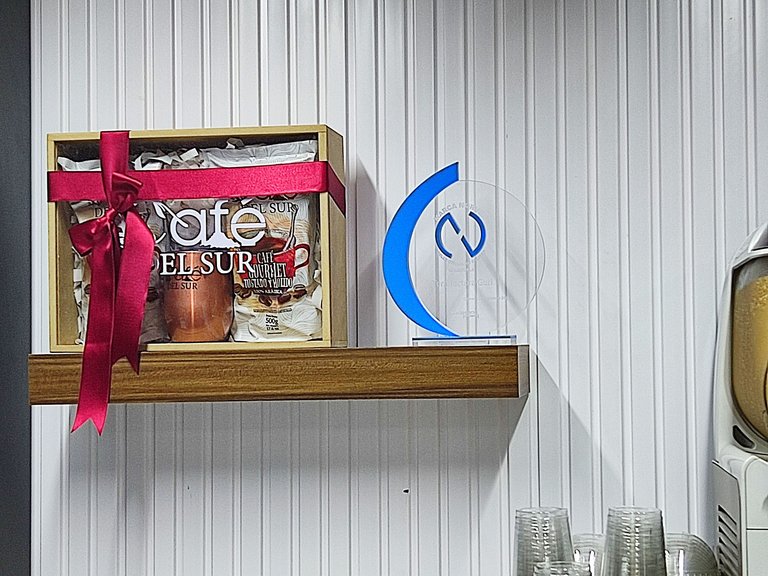 One of the things that caught my attention is that the brand "Carbone" had some very curious souvenirs. These are statuettes of Dr. José Gregorio Hernández. For those of you who are not Venezuelan, this is a doctor from the beginning of the 20th century to whom miracles were attributed, and the Catholic Church beatified him on April 30, 2021. What does José Gregorio Hernández have to do with coffee? It is probable that being born in a Venezuelan Andean state where some of the best coffee beans in the country are grown, the "Carbone" brand has chosen this character as a sign of Venezuelanness.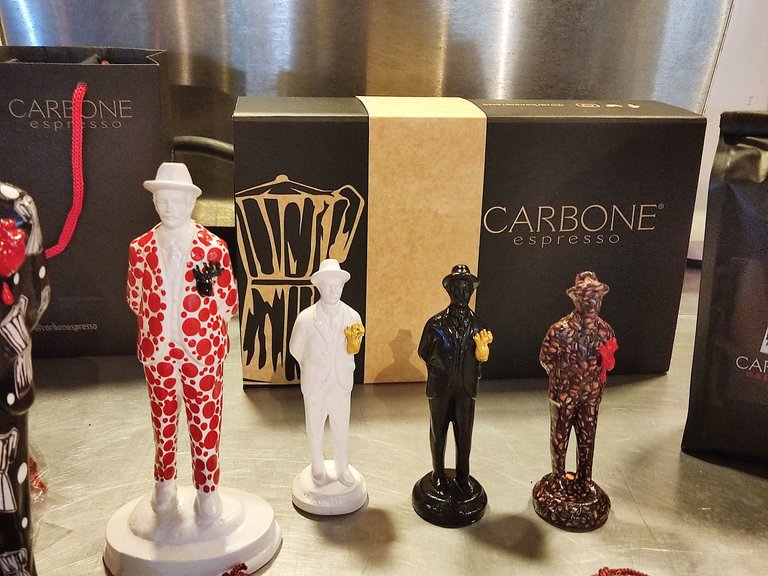 Another super curious thing I found was these socks with coffee bean drawings. I thought it was an original souvenir.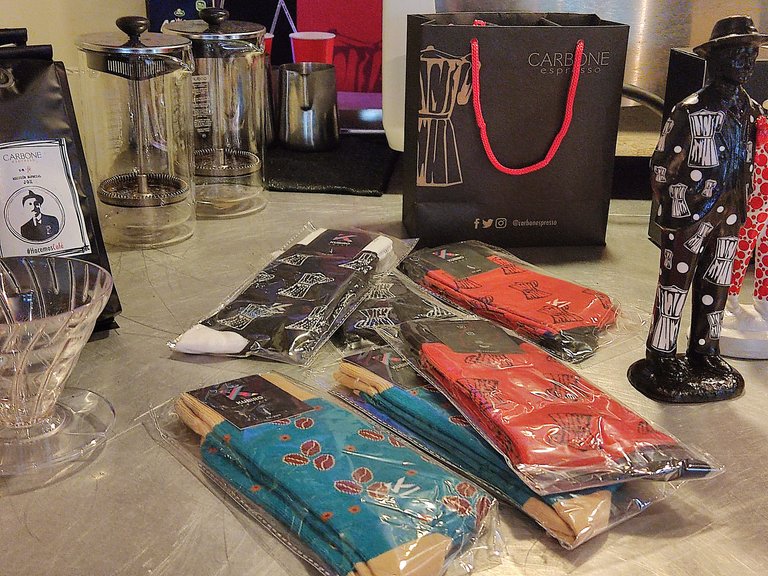 As you can see, this year letter to Santa will be very long and full of many options. However, if Santa leaves a nice package of coffee under my tree, I would still be a very happy girl, and Santa will take home some delicious cookies that I will leave for him by the Christmas tree.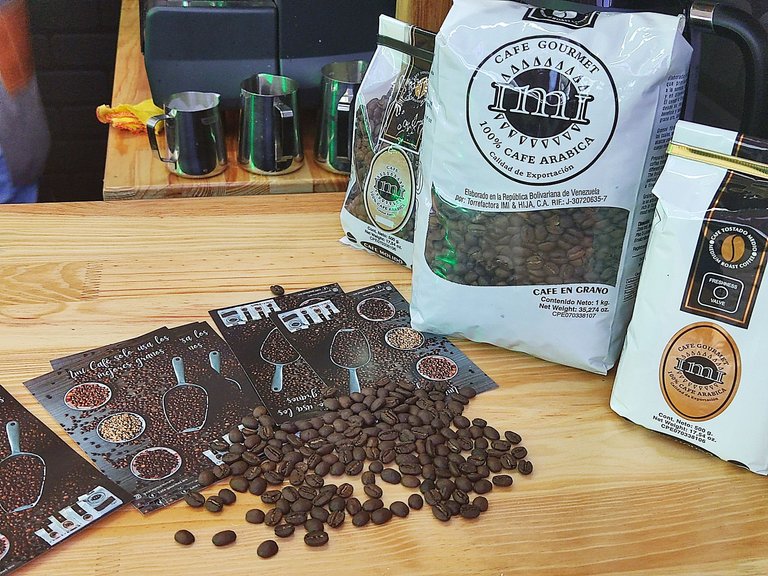 If you want to see more of this exhibition, expect the third installment soon.

Thanks for reading. See you in next post!
All images are property of the author
(Camera cell phone: POCO X3 Pro, Xiaomi)


---
---