How to make homemade Kibbeh / Step by step recipe

One of the most satisfying things is can to experiment in the kitchen without caring much if things turn out perfectly. Just wanting to prepare a delicious meal is enough to have a good time cooking.
I had a long-time desire to learn how to prepare some typical Lebanese dishes. I love this food, but sometimes I feel lazy to go to a restaurant to enjoy it. Deliveries are a good option, but it's always good to learn a new recipe.
Today I share with you my first time making Kibbeh,. It is a delicious meal and easier to prepare than I thought it would be. If you want to see how to prepare it, keep reading my post!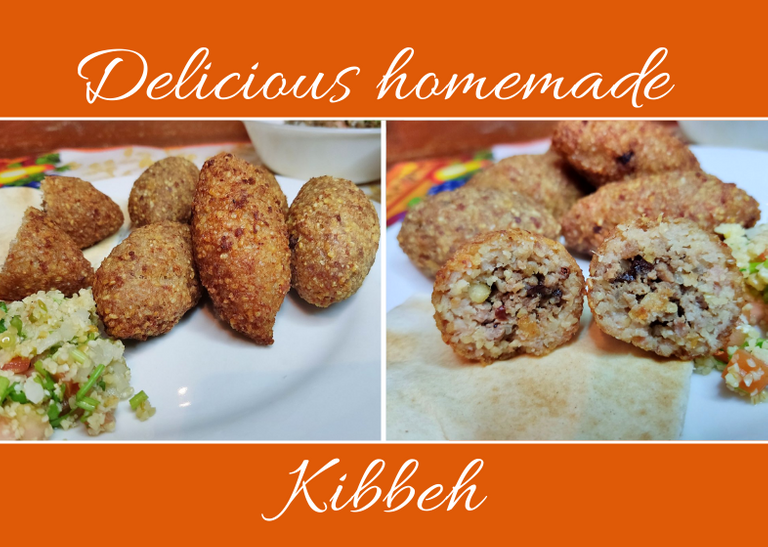 Lebanese cuisine is a cuisine of many hours. It requires delicacy in its presentation, especially in baking. However, there are recipes such as kibbeh that are easy to prepare, and we can make them at home. The important thing is to make these "stuffed meatballs" in a stylish way so that they look delicate and provocative.
To be honest, I didn't think my kibbeh would look good the first time, but they turned out beautiful, crunchy, and juicy inside.

To prepare kibbeh, you need to prepare the filling before the dough. The dough is the crispy layer around the filling. It should be uniform in texture so that the kibbeh will hold its shape when cooked. These dumplings can be baked or fried. I prefer to fry them since their cooking time is very short, which allows the inside to remain juicy.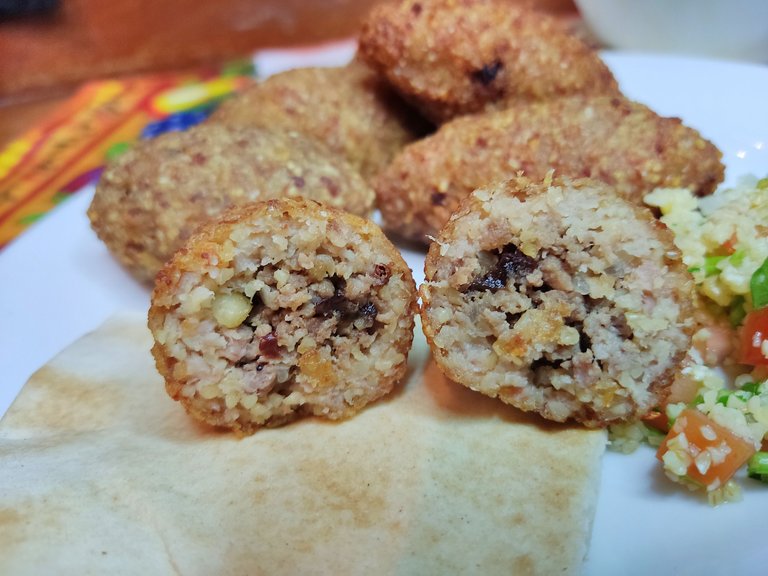 Ingredients
Stuffing:
1/4 cup ground beef or lamb.
1 medium onion chopped into fine cubes
2 tablespoons pine nuts
1 tablespoon raisins
2 tablespoons vegetable oil
salt, pepper, and ground cumin to taste
Dough:
1/2 cup cracked wheat #1
1/2 cup ground beef or lamb caine
1 tablespoon garlic paste
4 tablespoons wheat flour
salt and pepper to taste
Vegetable oil for frying
---
Serves 12 units

Making stuffing
Preheat the oil in a frying pan and sauté the meat. When it turns brown, add the chopped onion. Season it with salt, ground pepper, and cumin. Stir.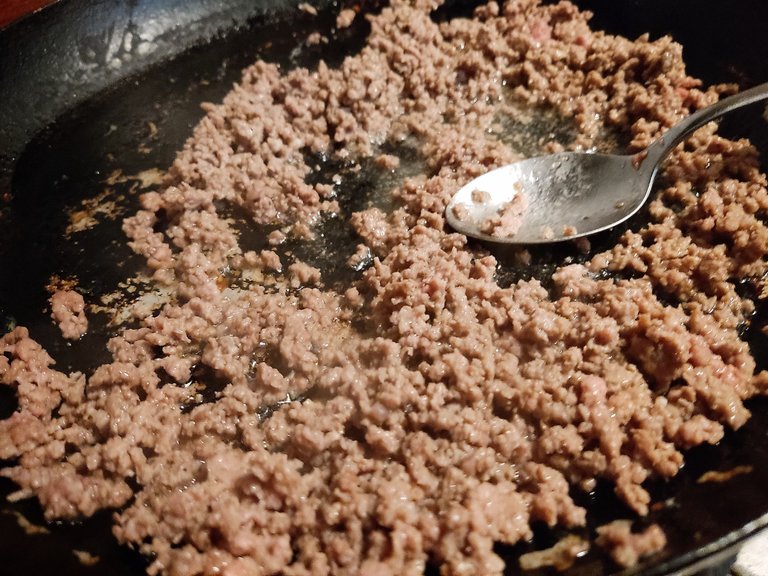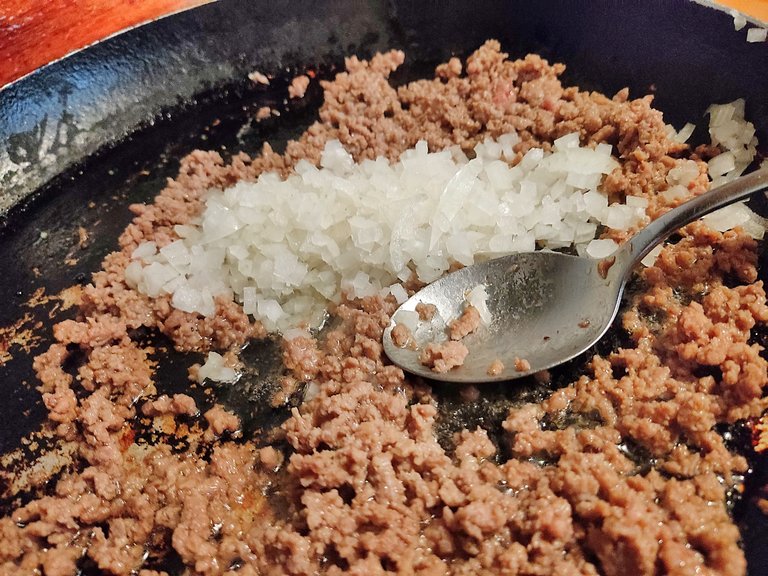 Finely chop the raisins and add them with the pine nuts to the meat. Let cook for 5 minutes, stirring constantly. Turn off and set aside.
If you don't have pine nuts, you can substitute them with chopped walnuts.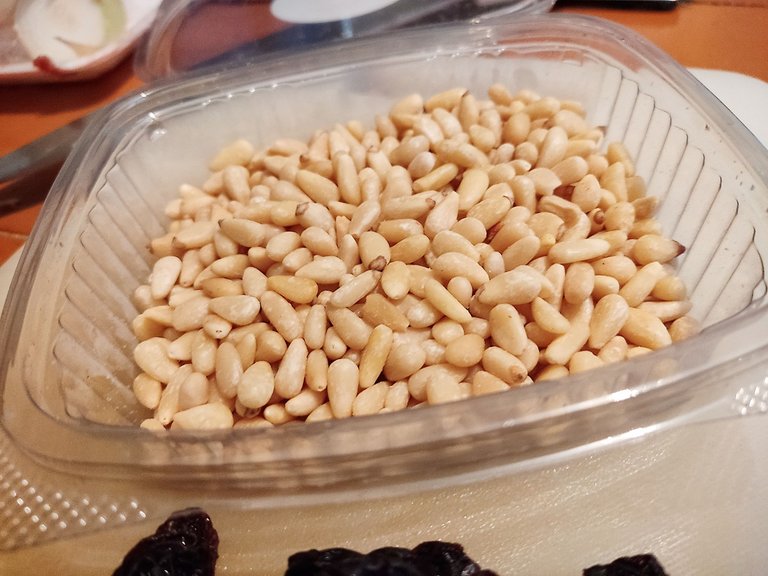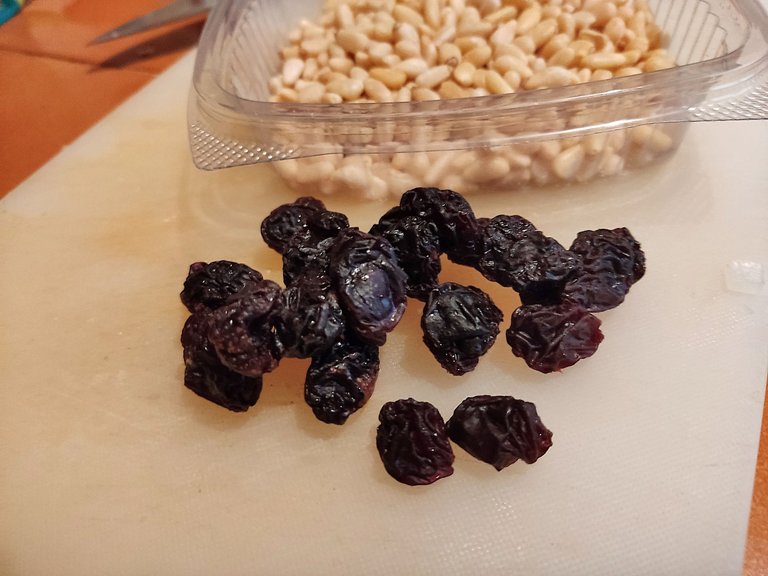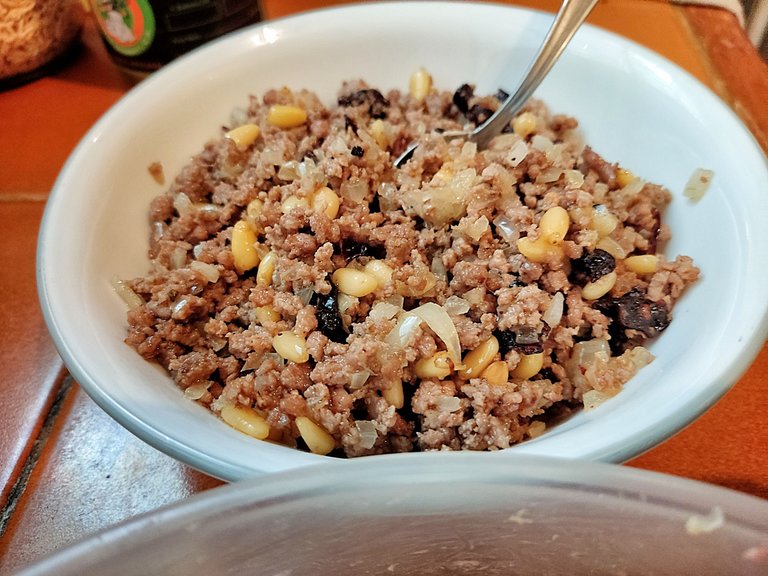 Making dough
Place the cracked wheat in a bowl, add 2 cups of warm water and let stand for 5 minutes. Strain and drain well.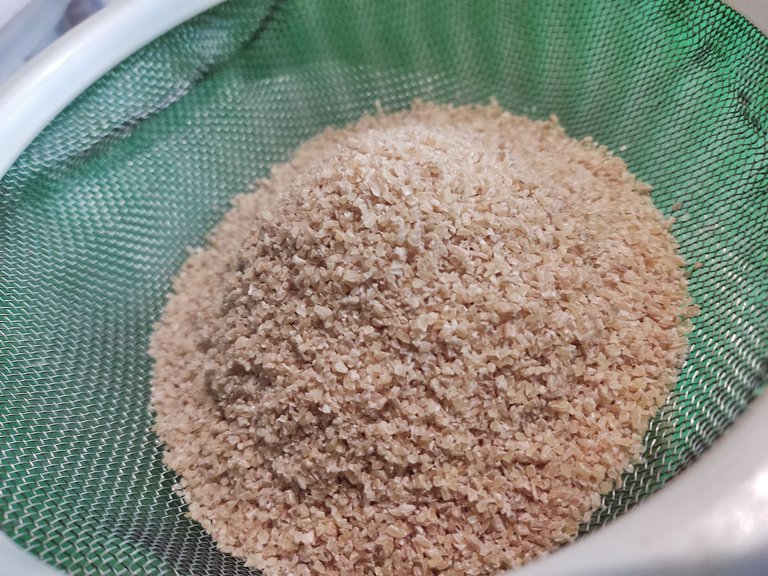 In another bowl, place the ground meat (beef or lamb) and season with salt, pepper, and garlic paste. Mix well and add the wheat previously hydrated.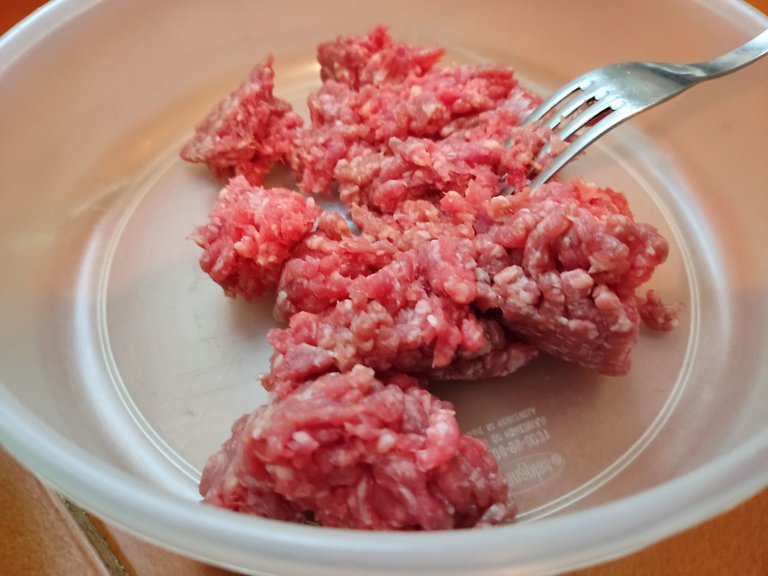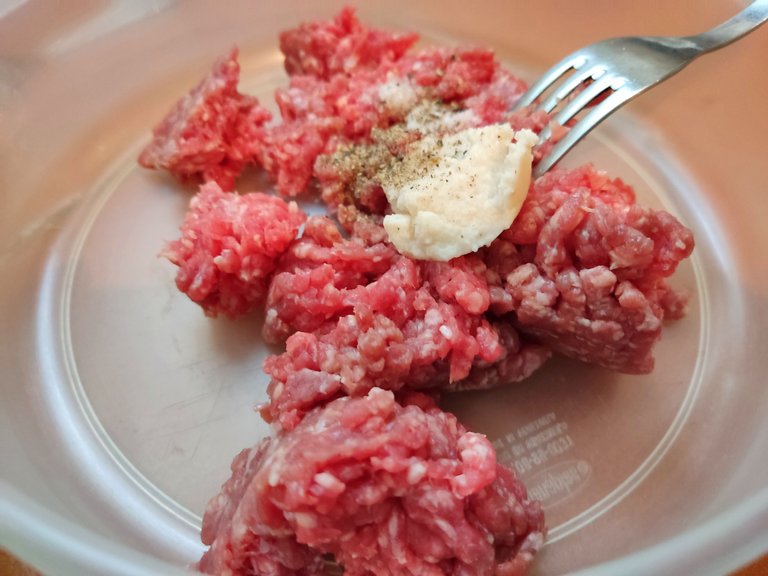 Add the wheat flour and knead with your hands until you obtain a light pink homogeneous dough.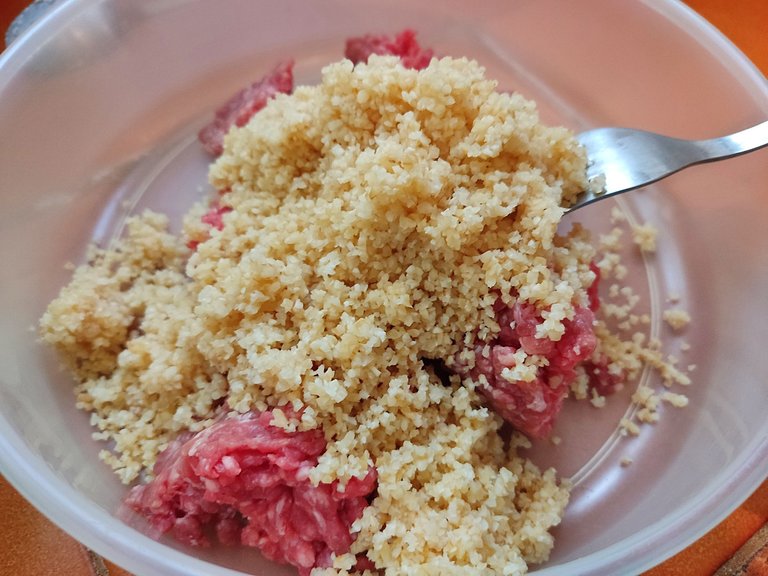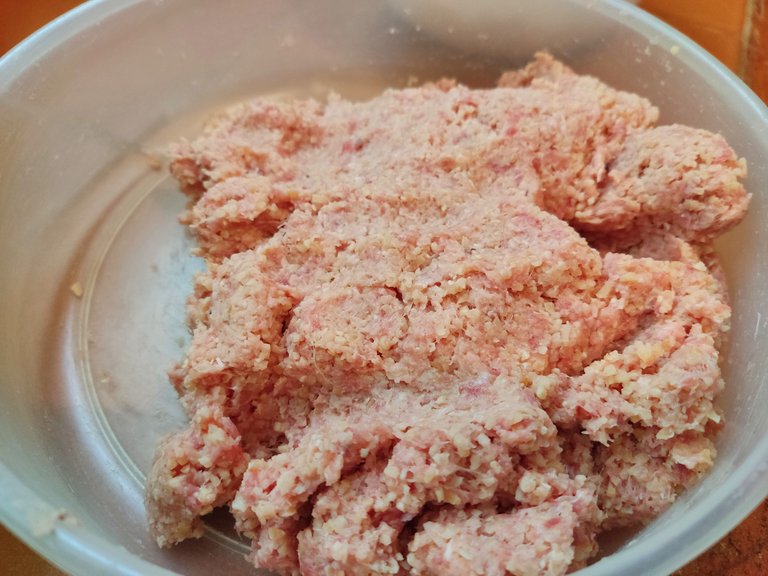 Filling the Kibbeh
Moisten your hands in a bit of water, take a portion of dough and form a sphere. Hollow out the center of the sphere carefully until the walls become thinner.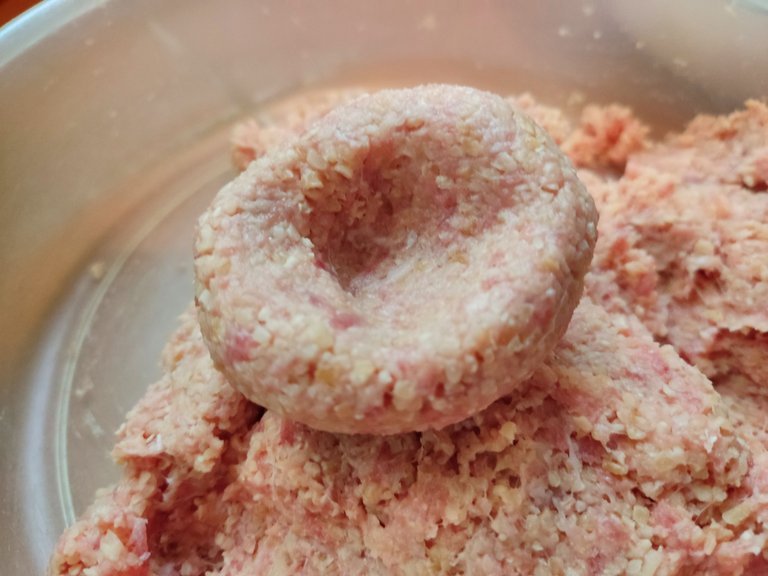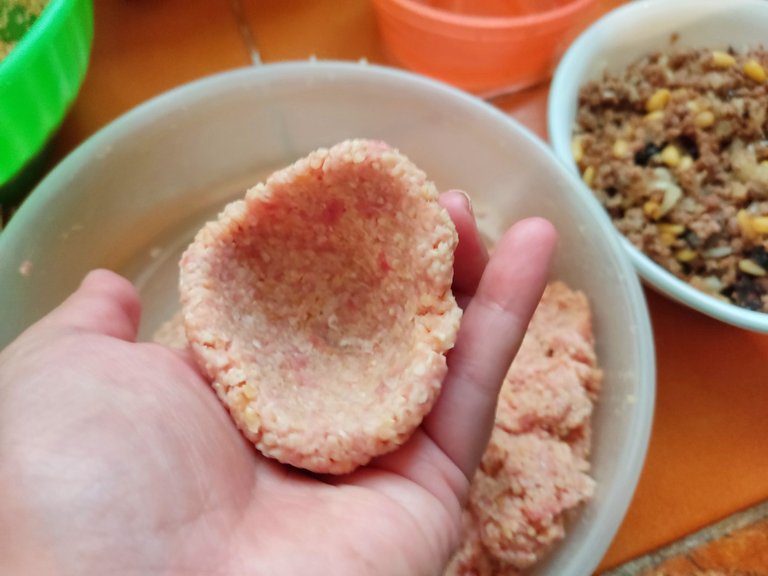 Place a bit of the filling and carefully close, joining the meat dough until all the ends come together.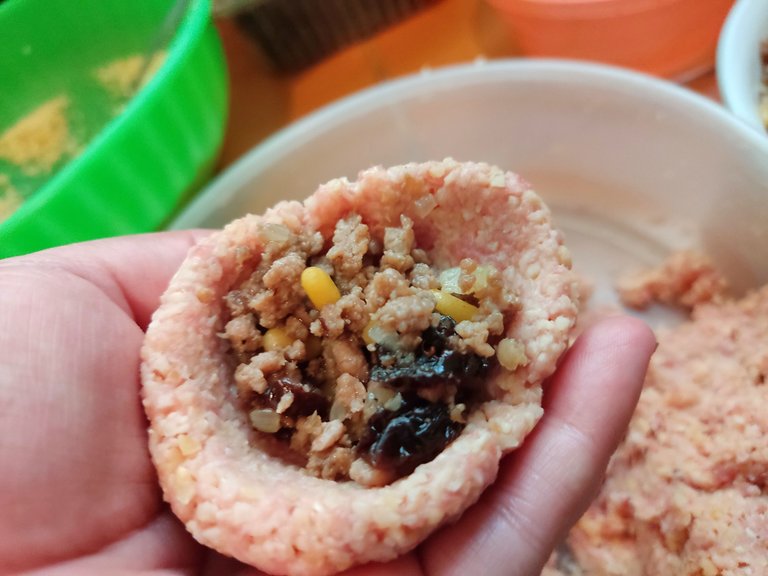 Carefully give it an elongated shape and make the ends the typical pointed end shape.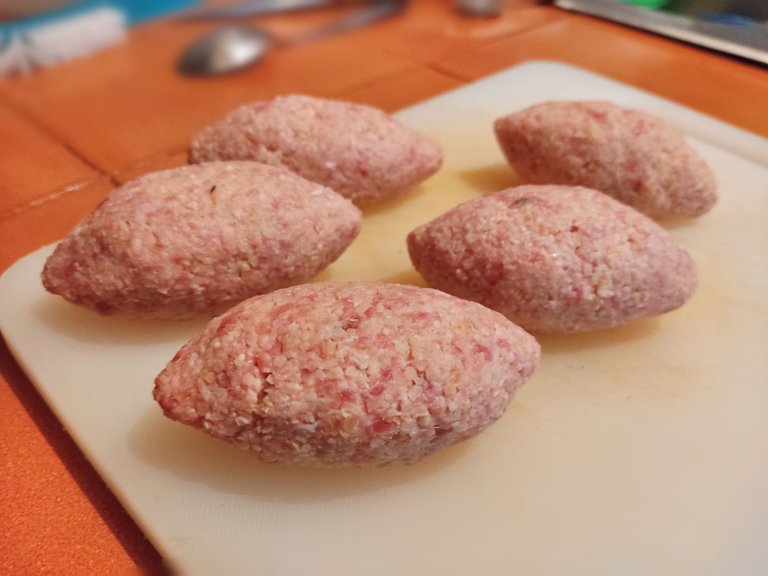 To prevent the dough from cracking, I recommend lightly moistening your hands in water and reshaping the kibbeh so that it will not open when frying.
The last step is to fry each kibbeh in very hot oil. Once browned, remove from the oil and place on absorbent paper.

These delicious meatballs can serve with eggplant cream, chickpeas, or paprika. I prepared the tabbouleh salad, as it is very refreshing.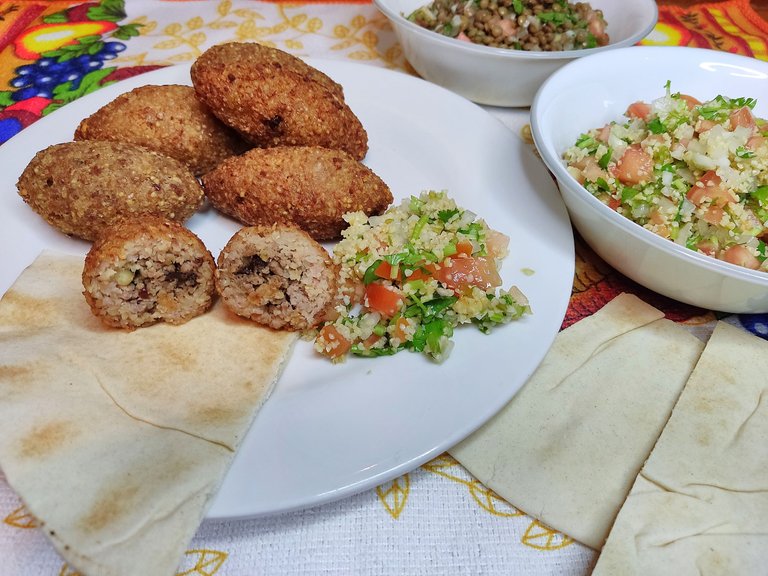 As you can see, this is a simple preparation that you can enjoy making at home. The kibbeh´s secret is to make a dough with a malleable but resistant texture so that the filling stays inside. When you make a good dough, you can easily give it an elongated shape. Another trick is to fry small amounts per batch so that the oil does not get cold, so they cook in a short time and stay juicy.
If you liked my recipe, you can leave me your comments. If you dare to make it at home, I assure you that you will enjoy a different recipe with many flavors.

Thanks for reading. See you in a future post!
All images are property of the author


---
---