Japanese style Daikon and Carrot Pickle
The method of pickling vegetables is ancient. It is a way to preserve this type of food for a longer period. This method consists of submerging some vegetables in a liquid of acid pH. This liquid can be vinegar, wine vinegar, or apple cider vinegar. Today I want to share with you how to make pickles in Japanese style. It differs a little from those conventionally known as it uses a mixture called sushi-zu.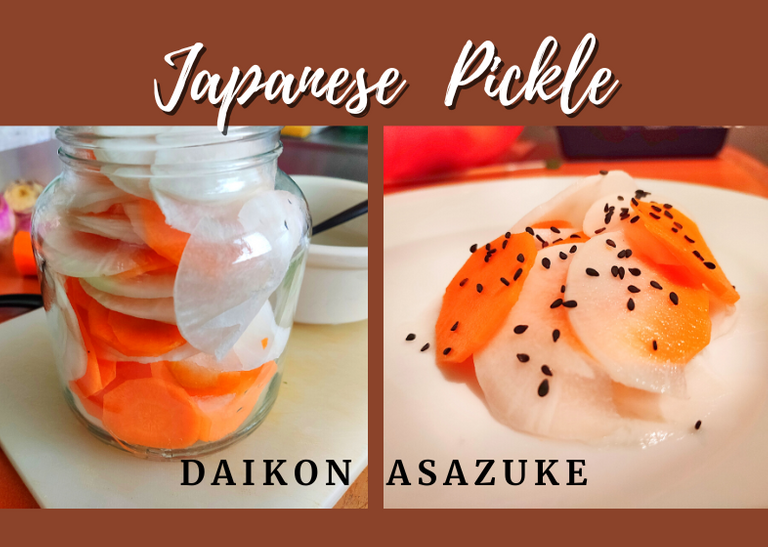 In Asian food, specifically Chinese, Korean, Vietnamese, and Japanese food, it is common to consume palate cleansers while enjoying food. These palate cleansers refresh the sense of taste and avoid saturating it with the flavors of some foods. An example of this is the consumption of green or black tea while eating food. However, there are other palate cleansers such as "tsukemono" or pickled vegetables.
Among the vegetables preferred by Japanese culture is daikon. This is a vegetable belonging to the botanical family group of turnips, however, it is elongated like a cassava root and a bit spicy. That's why today I will share how to prepare it as a pickle, ideal to accompany slightly moist preparations such as tempura or grilled foods.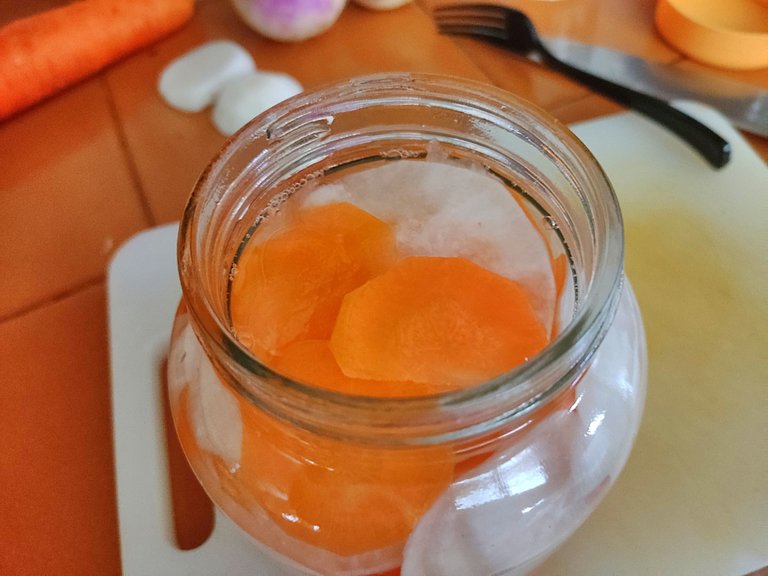 Unlike the traditional Japanese pickles (tsukemono) that require several weeks of maceration to be consumed, this pickle that we will prepare today belongs to the so-called "asazuke" that are quick to prepare and short maceration (hours or days).
To prepare this delicious recipe, you need
1/2 pound of daikon or turnip
1/2 pound of carrot
1 cup of rice vinegar or white vinegar
1 cup of water
6 tablespoons of sugar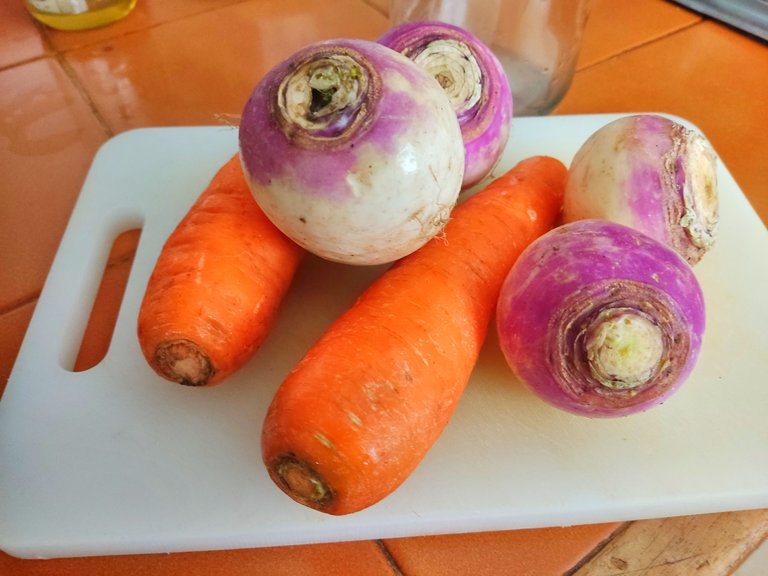 Wash and peel the vegetables. With the fine part of a grater, make thin slices of the daikon and carrot. If you have a sharp knife, it is also a good option to cut thin discs of these vegetables.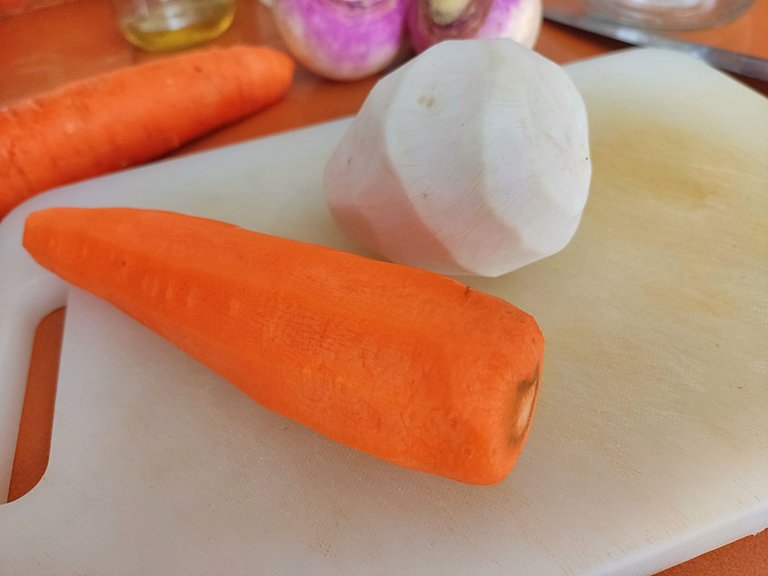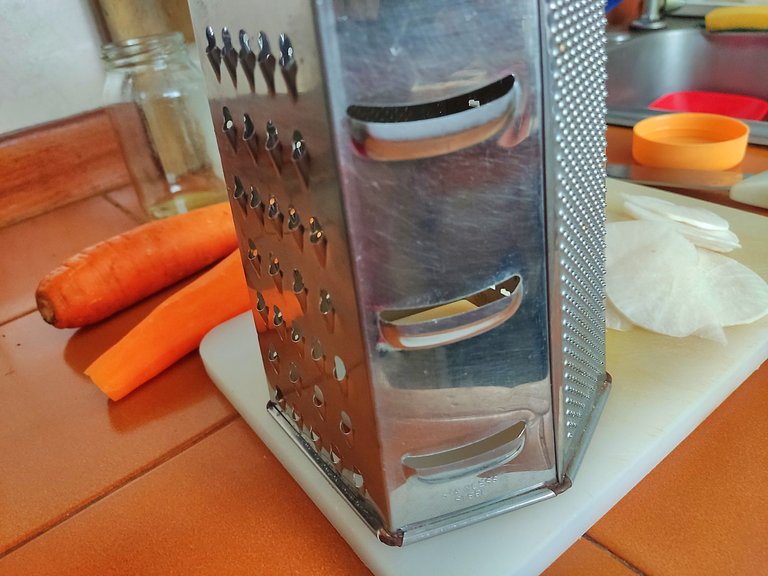 The thickness of these vegetables should be like a paper sheet.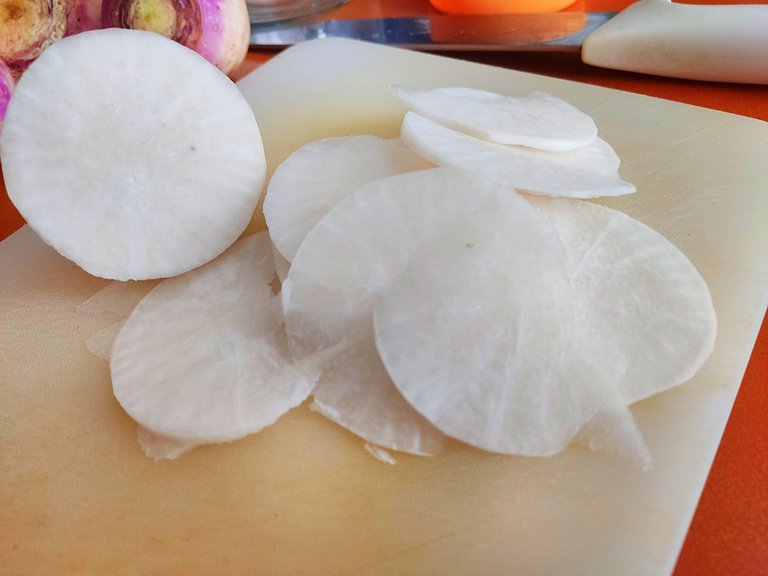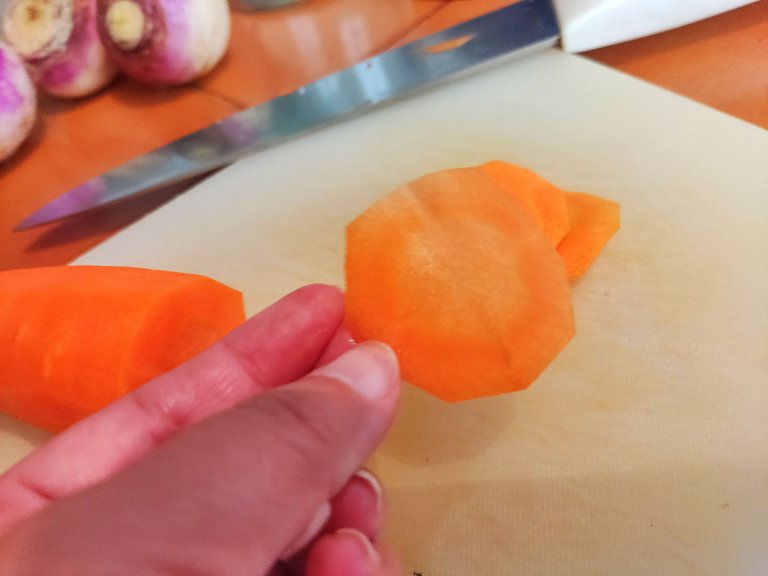 Heat 1 cup of water in a saucepan. When it is lukewarm, add and dissolve the sugar. Then add the vinegar, and mix well. It is how the "sushi-zu" mixture is prepared, the same one used to dress the rice to prepare sushi.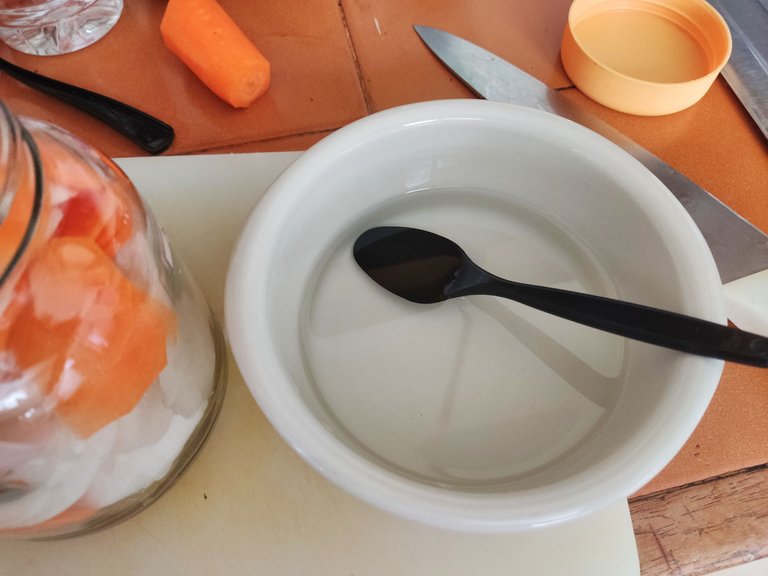 In a previously sterilized glass container, place the daikon and carrot slices. Add the "sushi-zu" mixture until all the vegetables are covered. Cover tightly and let stand in the refrigerator for a couple of days. After this time, it is ready to be consumed.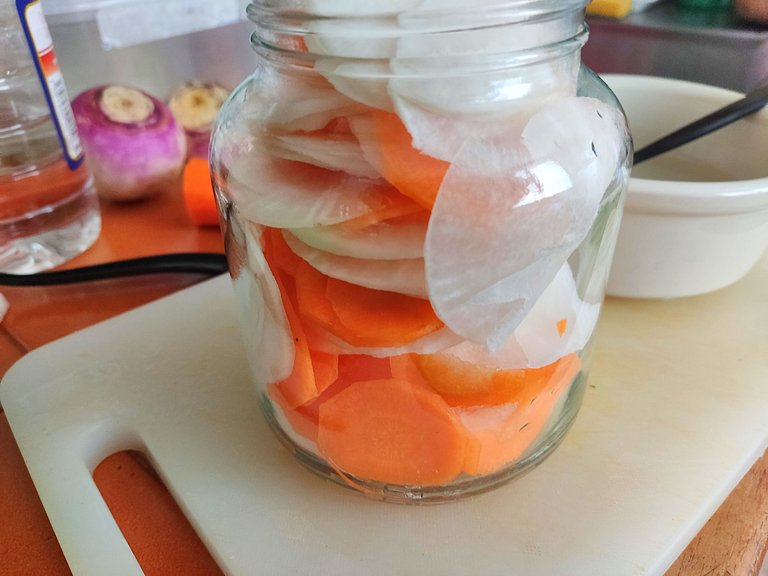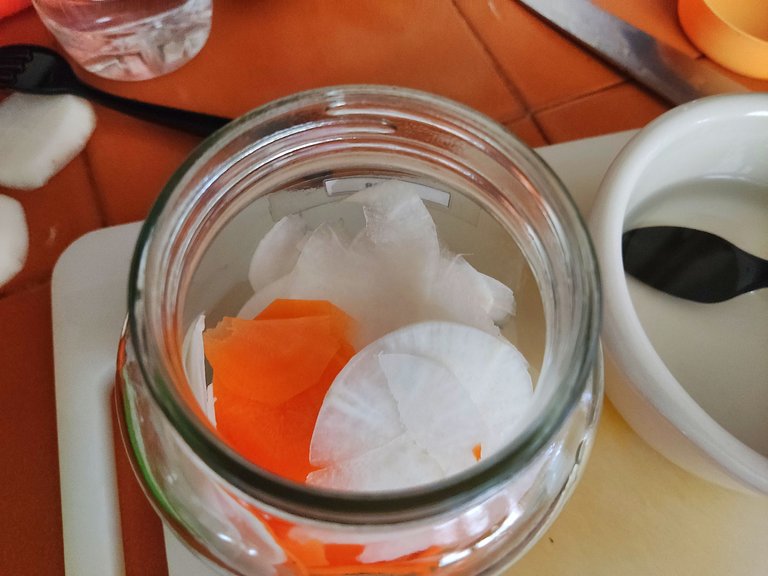 To enjoy this pickle, remove it from the refrigerator and drain it well.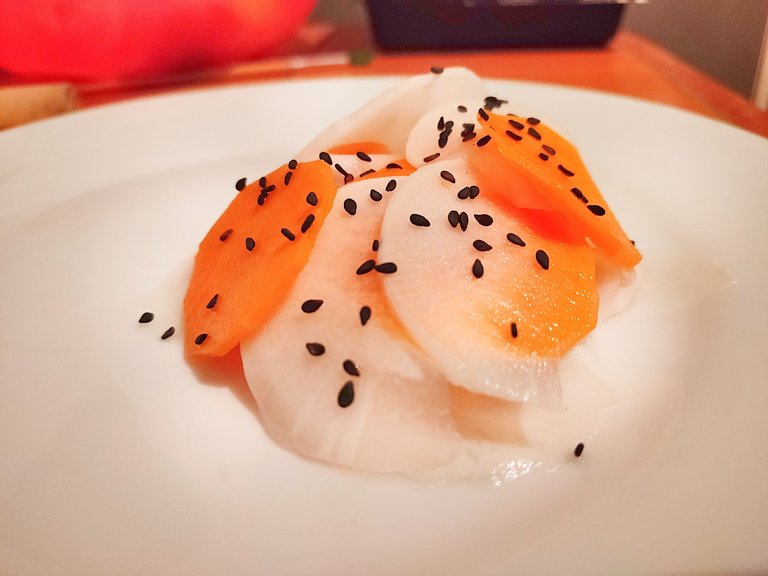 This pickle is an excellent side dish. It is like a refreshing yet crunchy salad. You can garnish with black sesame seeds for a colorful contrast of colors. I used this pickle to accompany tempura tofu in teriyaki sauce. It is a different way of consuming vegetables.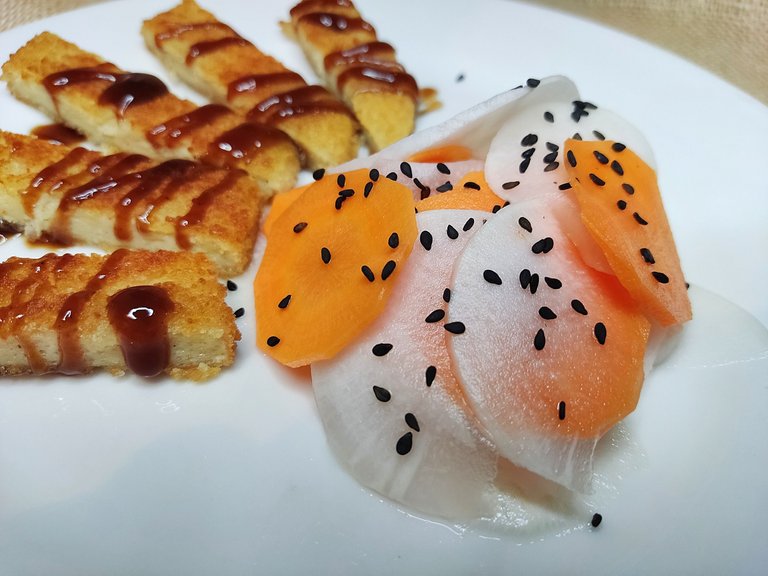 If you like my recipe, you can leave me your comment.
Thanks for reading.
See you in next post!
All images are property of the author


---
---