Surprises on a rainy day
Hello, coffee-lovers!
Today I woke up with a sore body, perhaps poor sleeping posture. The first thing I thought to do to get better was to do some stretching exercises, but suddenly it started to rain. It seemed that today was not a good day to go out in the garden to do some exercise. So I decided the best thing to do was to put on a warm sweater, make a nice cup of coffee and let the day take me leisurely.

When it rains, I love to look out the window at the landscape. It is wonderful to see how everything gets wet. Besides, there is always a dense fog that gives a very particular touch to the landscape. Sometimes everything turns gray to a white tone that reminds me a lot of the snowy landscape. But if you have the company of a cup of hot coffee, the experience becomes pleasant.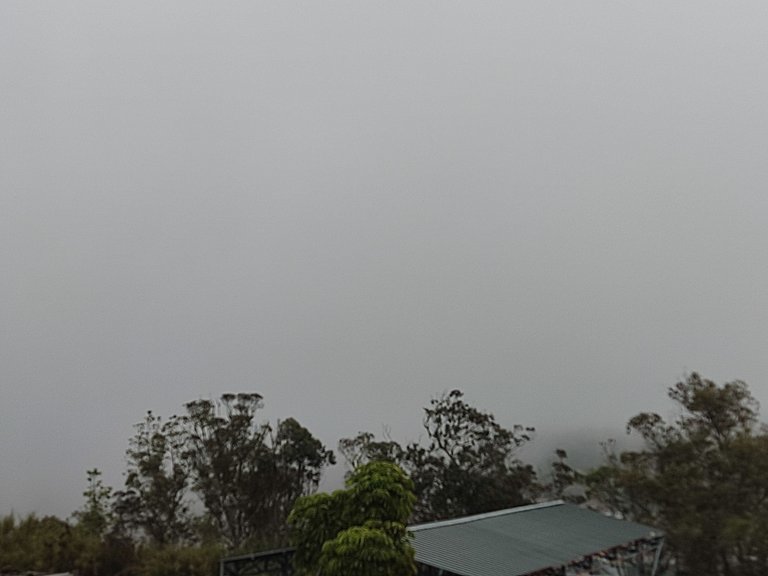 At first, I thought I was alone, lost in my thoughts admiring the scenery when suddenly I saw a butterfly come through a crack in the window. It looked a bit exhausted. Perhaps it made a great effort to get to a place to shelter from the rain.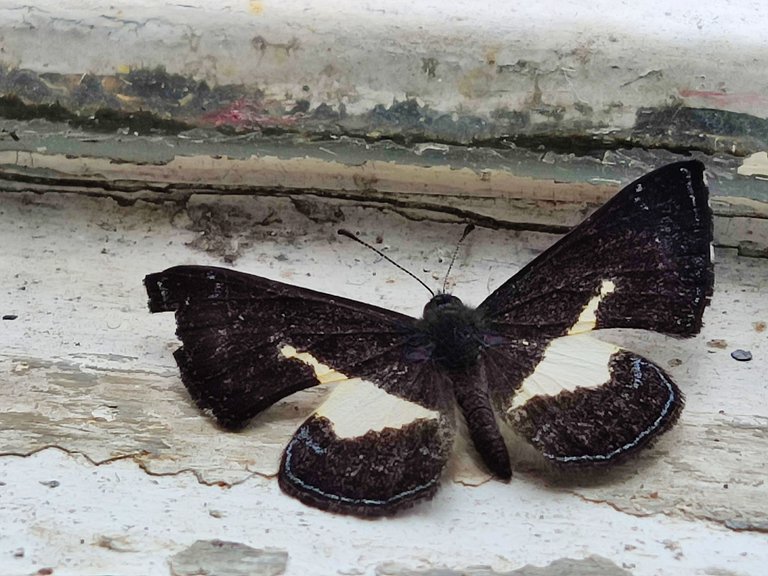 I tried to stay still so as not to scare it away. But as the minutes passed, I realized that the butterfly wanted the same thing I wanted... to look at the landscape in a warm and comfortable environment!
After a few minutes, the butterfly landed on the window glass very close to me. Before I knew it, I had a wonderful companion by my side. It was the butterfly, my coffee, and me, contemplating a beautiful rainy landscape.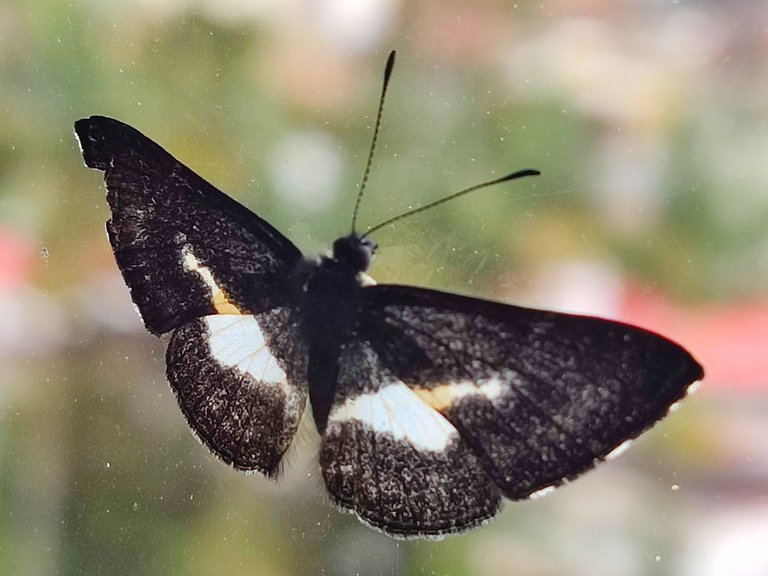 What would this insect be perceiving while looking through the glass? Would it be able to perceive the delicious aroma of my coffee? For me, it was a very calm moment. I sipped my coffee sip by sip trying to prolong this magical moment. Would the butterfly and I be observing the same things through the glass? I don't know! What is certain is that today's coffee tasted sweeter to me. It was comforting and calming at the same time.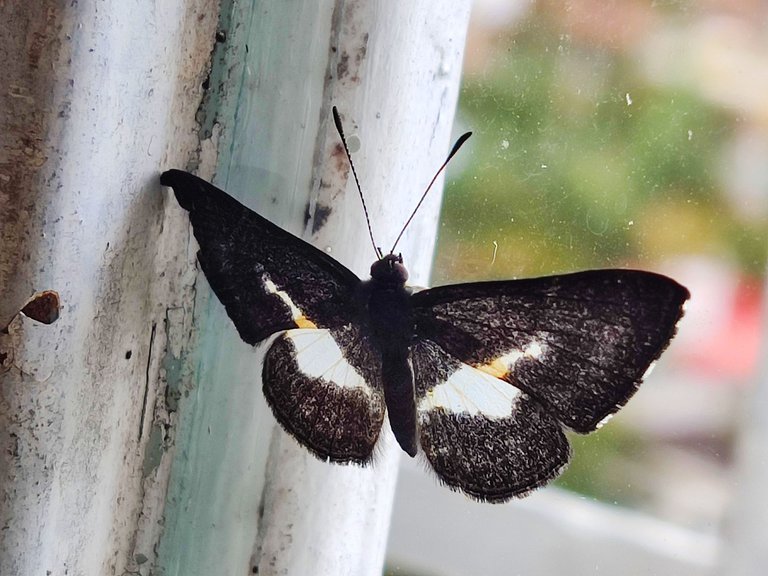 I imagine that this butterfly brought good vibes to my morning. Even though I'm still a little sore, I feel energized to start my work routine with cheerfulness and joy. I think these are the surprises that can happen on a rainy morning.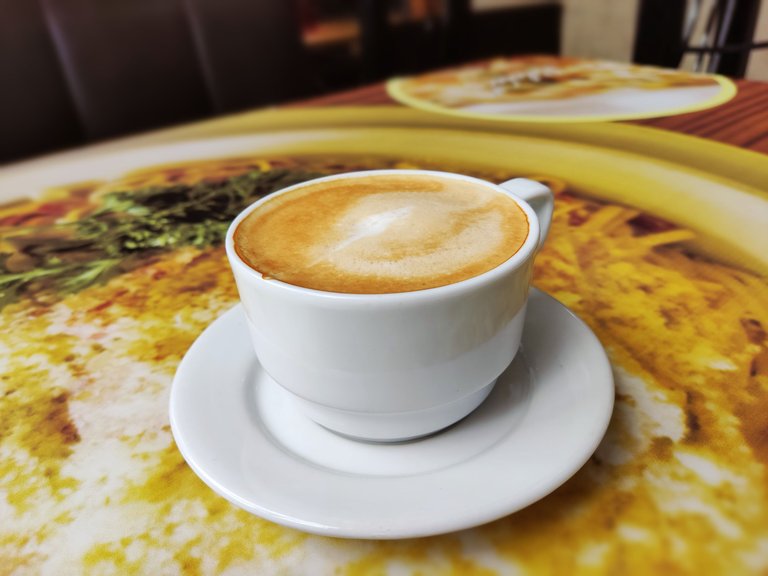 As I finished the last sip of coffee, I was grateful for the company of this butterfly. The butterfly climbed a little higher through the window and stayed for a while as I turned on my laptop. Before I knew it, the butterfly was gone, leaving me with a feeling of happiness for those shared moments. I gave her a place to shelter from the rain, and turned a gray day into a colorful one. Today will be a great day!

Thanks for reading. See you in next post!
All images are property of the author


---
---