Technology and coffee brewing / What is the future of the barista?
Hello coffee lovers!
A few days ago I attended a coffee expo where I was able to enjoy several activities related to the world of coffee such as tastings, barista competitions, and coffee roasting as well as an interesting tour of espresso machines and various utensils for filtering coffee. If you have not been able to visit my initial post with the review of the event you can click on this link and read a little about it.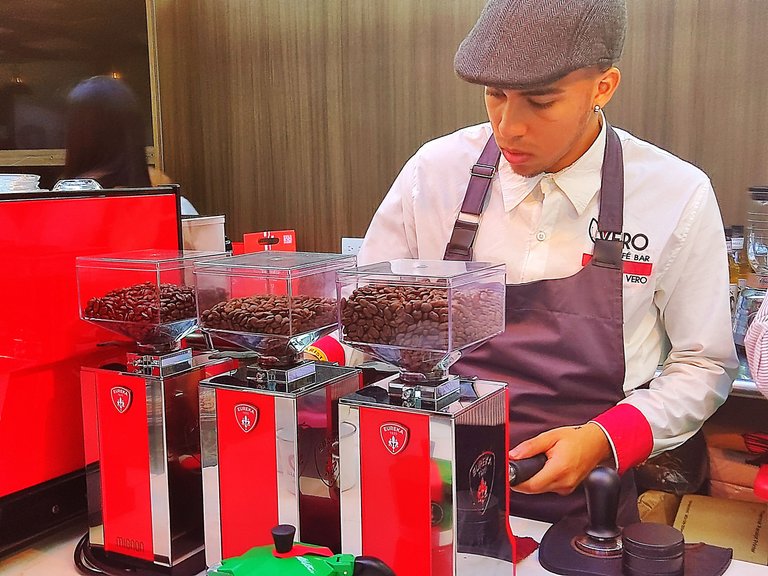 Today I want to talk about the evolution of espresso machines, both commercial and home espresso machines since many of them nowadays have digital panels that allow you to brew coffee in a very simple and fast way, and this brings me a very big question about what will be the future of the barista with the massive use of these digital espresso machines?
I invite you to continue reading this post, I comment on some of my thoughts.

A few brief historical backgrounds...
In Venezuela, the taste for drinking coffee dates back to 1730 when Spanish missionaries brought the first coffee plants from Brazil. However, although the first espresso machine was manufactured in 1939, it was thanks to the Italian migration to Venezuela in the middle of the 20th century that the first espresso machines began to be imported and later manufactured in the country.
In the following pics, we can see the first espresso machines used in Venezuela between 1952 and 1967. These machines are completely manual. Several of them have a manual pressure filtering system which not only making coffee required the barista's expertise but also strength 😉. These espresso machines are known as spring levers.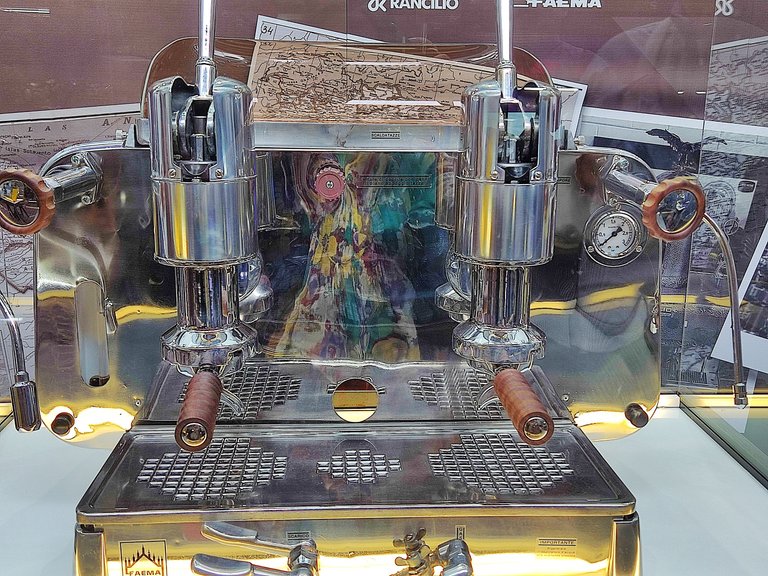 If you look carefully many of these espresso machines have many knobs to regulate the hot water output and regulate the steam pressure to achieve a perfect espresso.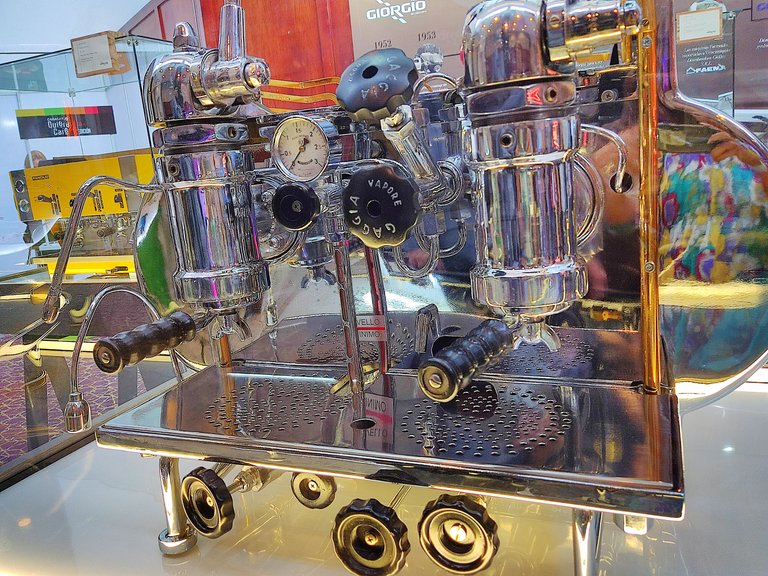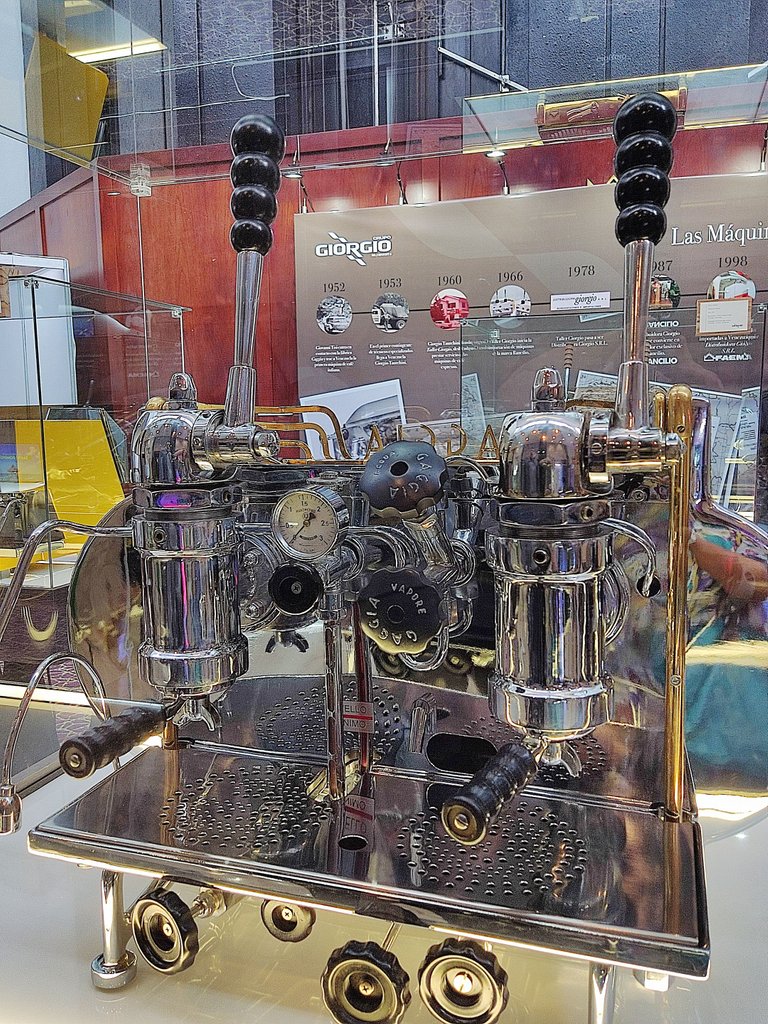 As time progressed, they tried to make espresso machines more attractive and with fewer knobs. If you look at this model, the knobs are replaced by levers to operate the hot water to filter the coffee. Likewise, the cylinder through which the hot water descended to the filter holder disappears in this model.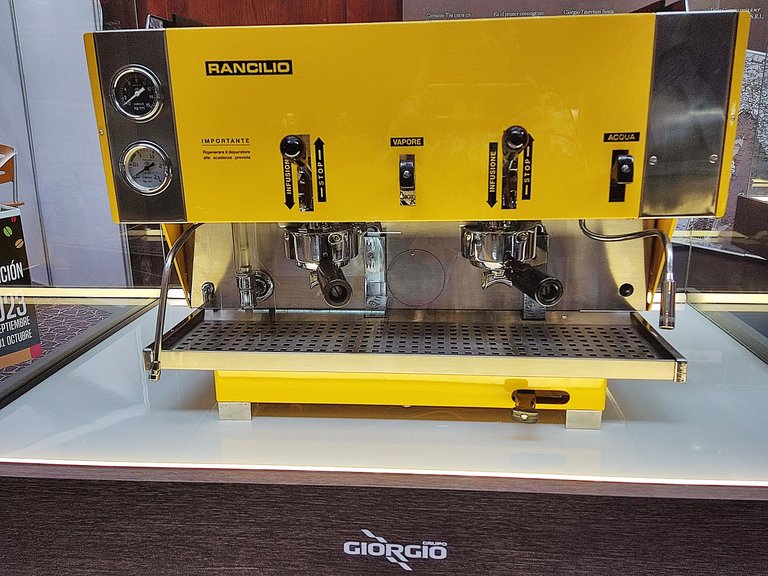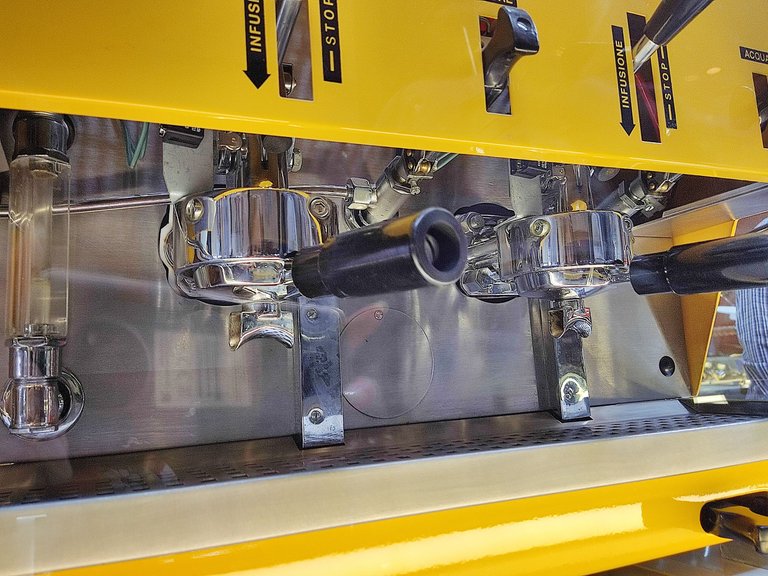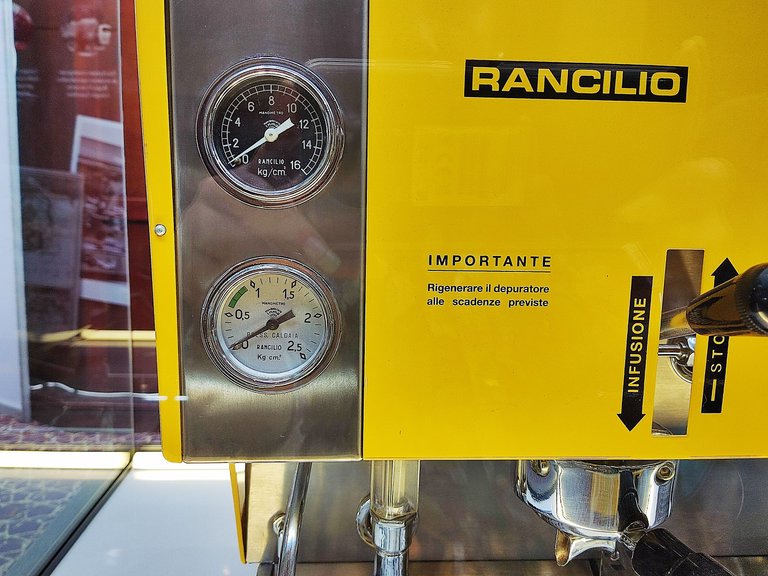 Today's espresso machines...
Nowadays, commercial espresso machines are designed to operate in an automated way. What is still preserved is the filter holder that is filled by the operator and the emulsification of the milk manually by regulating the amount of steam and time of exposure of the milk to heat. However, several of these machines have a button panel to program if you want to filter only 1 or 2 cups of espresso.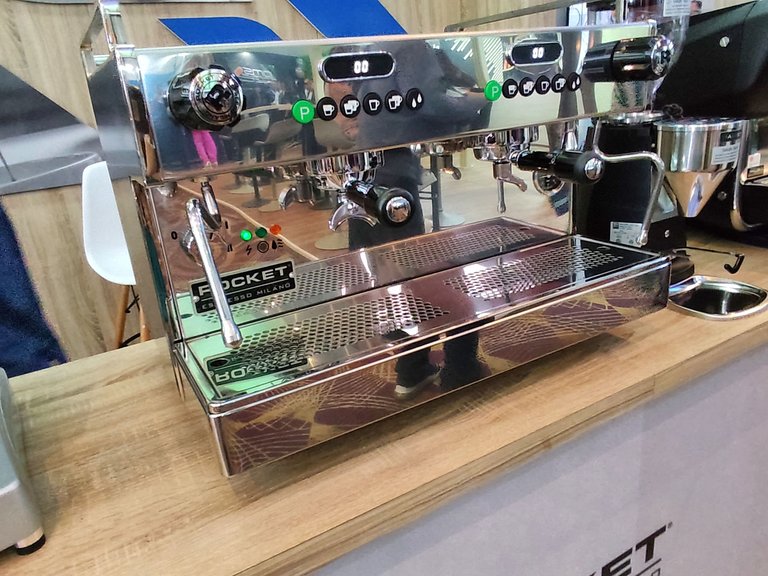 But other machines have, in addition to the button panel, a digital display that regulates many functions such as the hardness of the water to be used, the automatic cleaning of the machine, and even the count of filtered beverages to calculate the cost of the coffee shop.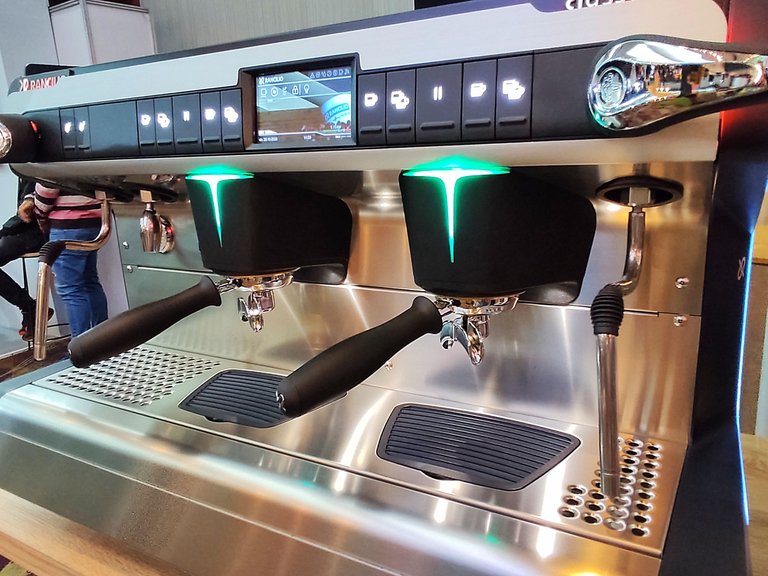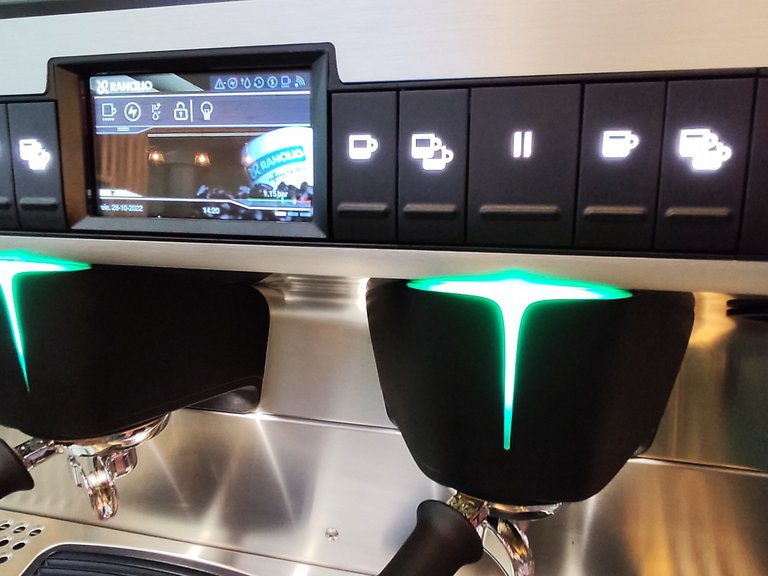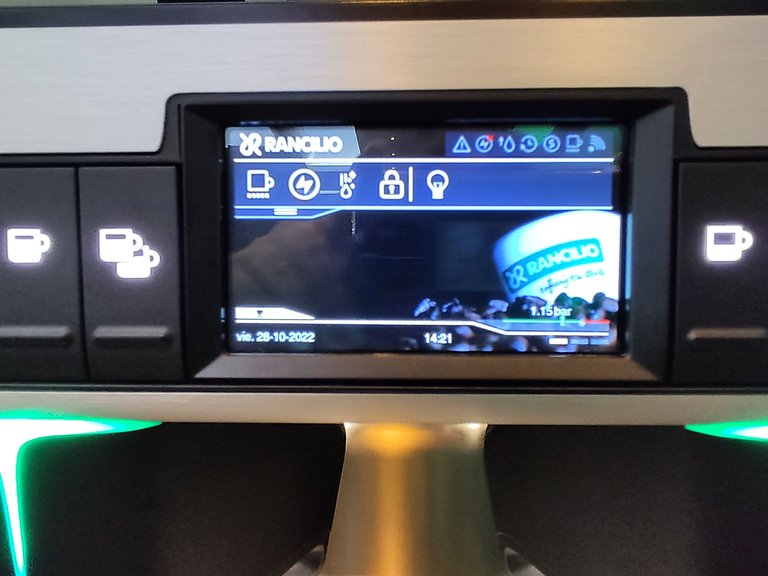 This type of espresso machine uses technology to standardize the filtering process, thus allowing programming the different espresso and milk blends to achieve a variety of coffee-based drinks. Some aspirate the liquid milk through the wand, emulsify it and then blend it internally to obtain a creamy cappuccino.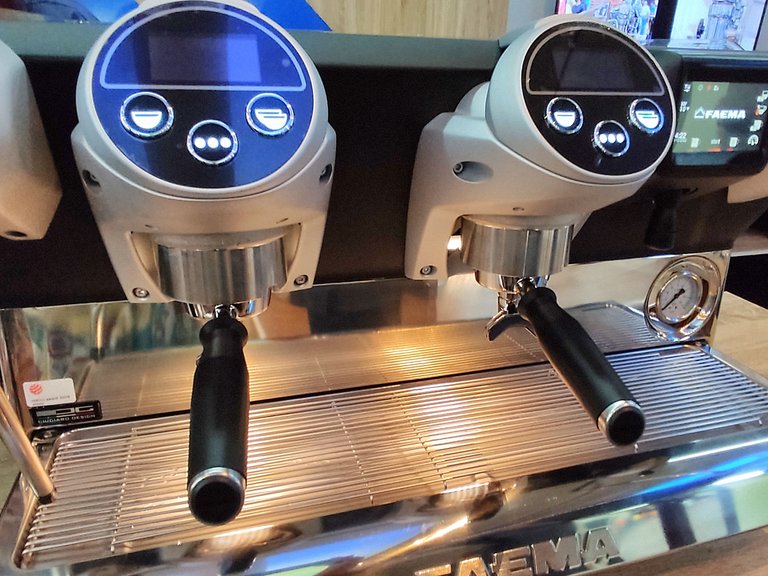 One of the things that one of the exhibitors explained to me about this type of digital machine is that "there will no longer be a need to hire baristas in a coffee shop, that only an operator well trained in the handling of the machine was enough". Is this statement true? Is the art of barista about to die?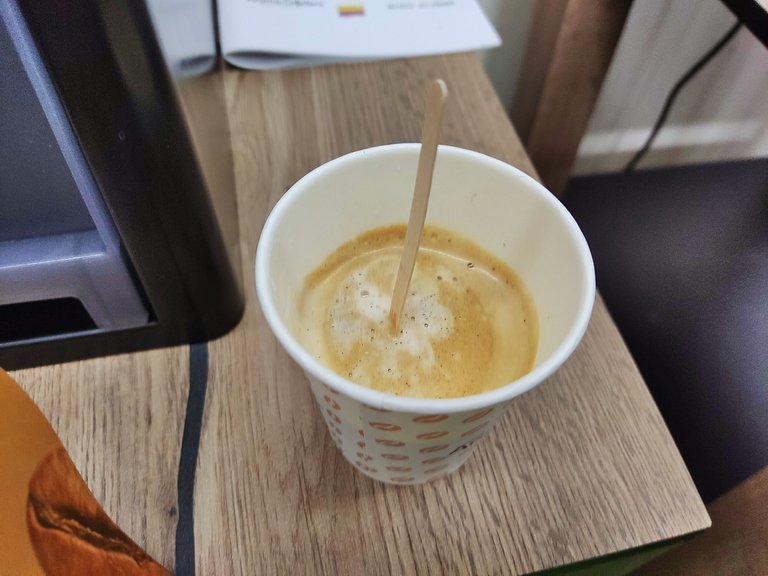 Although technology applied to the world of coffee has made it possible to manufacture utensils such as this small-sized coffee roaster for home use with which you can live at home the experience of roasting coffee beans at various levels, I believe that the art of barista will survive through time as ancient trades such as pastry making have done.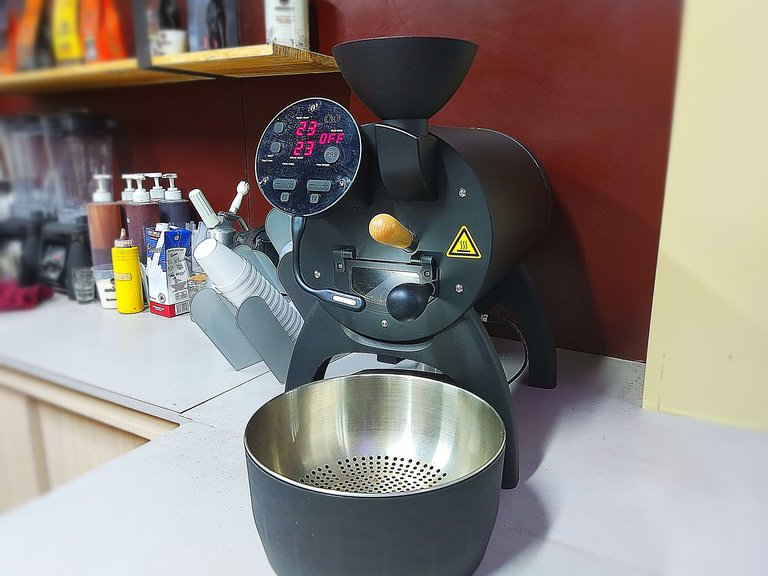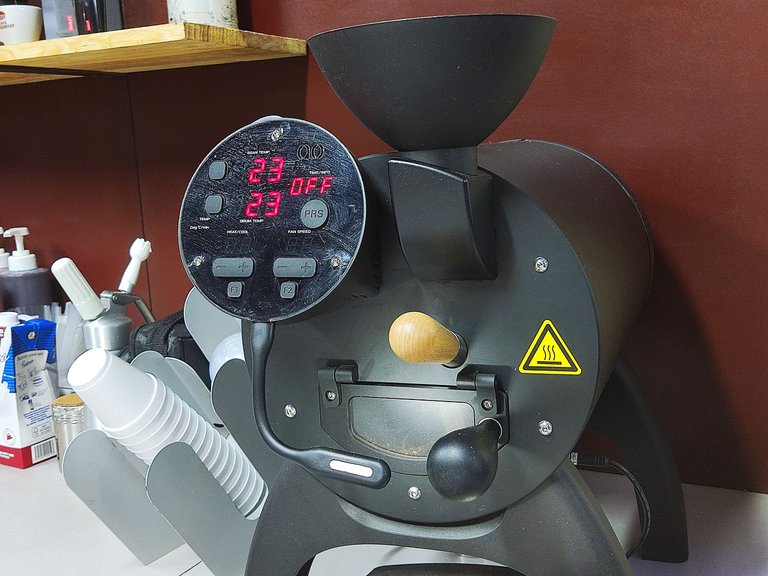 The art of barista...
The barista is the person who specializes in all areas related to coffee, from the different types of coffee beans, their cultivation, attributes, roasting degrees, and the different ways of preparing drinks from espresso coffee. The barista should undergo continuous training studies since the world of coffee is very dynamic.
A barista can create new drinks and even please a client in terms of the concentration of flavor and aromas when preparing a coffee beverage. For example, my husband likes his cappuccino with an intense espresso flavor so in our coffee shop they always prepare it from a lungo that is to say they use two portions of espresso and then add emulsified milk to complete the 8 ounces of a cup of coffee. This is magnificent, and no machine (yet) can compete with this innate ability to listen to a client and make a unique and special cup of coffee.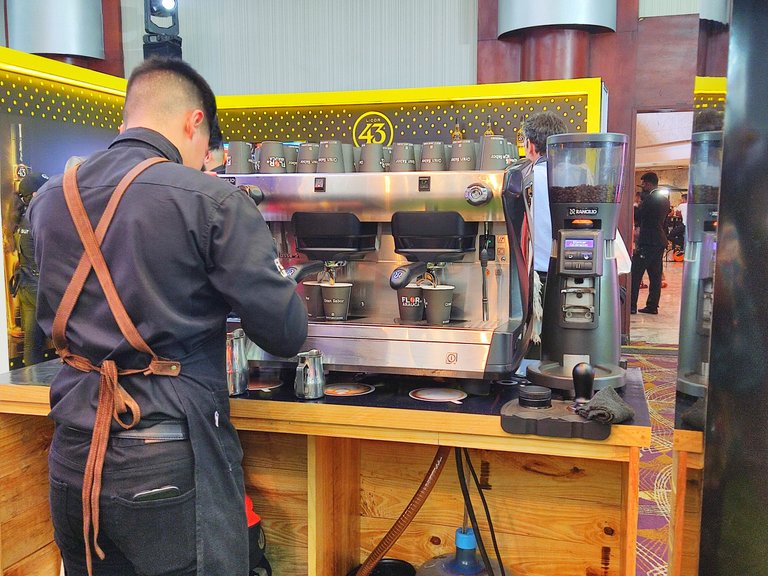 Based on this, I believe that the future of baristas will lie in the mission and vision of the coffee shops. Some will opt to use super technological machines serving coffee in a standardized manner (as some coffee chains already do), and there will be coffee shops that will continue to bet on personalized attention by pampering their clients by offering coffee to their clients the hand of people who day by day are professionalizing themselves in this beautiful world of coffee. And what do you think?

Thanks for reading. See you in next post!
All images are property of the author
(Camera cell phone: POCO X3 Pro, Xiaomi)


---
---