Cats/ No to animal abuse//Gatos/No al maltrato animal
Greetings, friends of the Hive Pets community, it's been a long time since I've been here, I'll leave you a cat experience.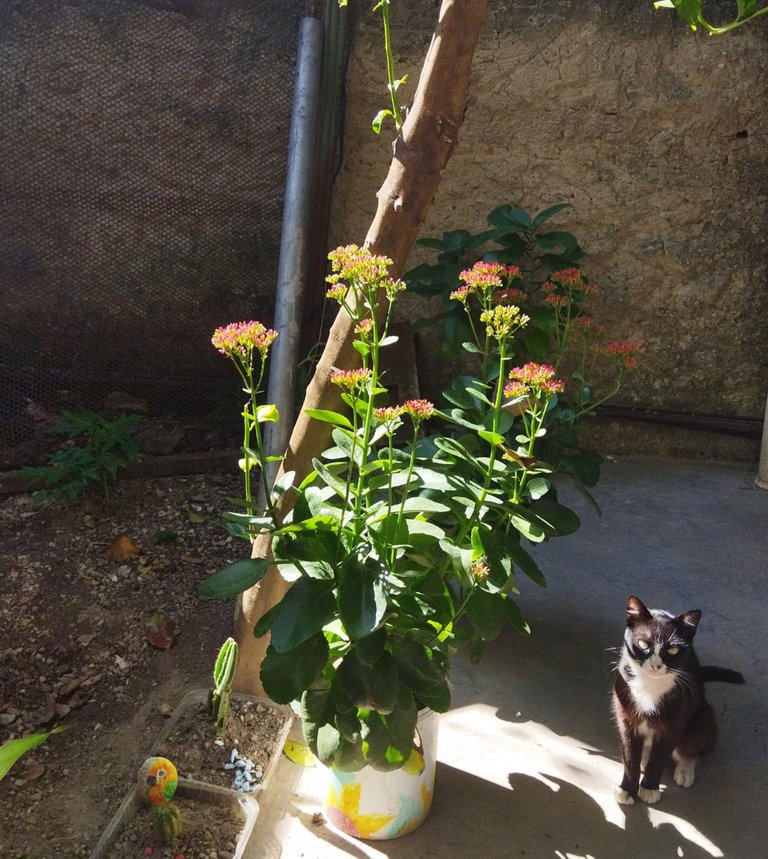 This is Aramís, he came as a visitor and stayed.
I am concerned about the life of cats, they have to live in a society where there are people who love them, but there are also people who hate them and the latter outweigh in damage everything that can be done by those who treat them well. It is unfair that there is no education that makes people understand that there is no need to hurt them,
A few days ago I opened the door to the street to see what had caused a very loud sound against the wall, the neighbor in front apologized, while picking up what seemed to be a pipe wrench, she told me that she had thrown it to a horrendous animal to get it out of the street and added that another black cat had hurt it. I didn't quite understand at first, but the next day I discovered a cat in my yard with an injured paw that was licking itself over and over again. The only thing I could think of was to put food and water for it to drink, that was the.horrendous animal this woman intended to assault.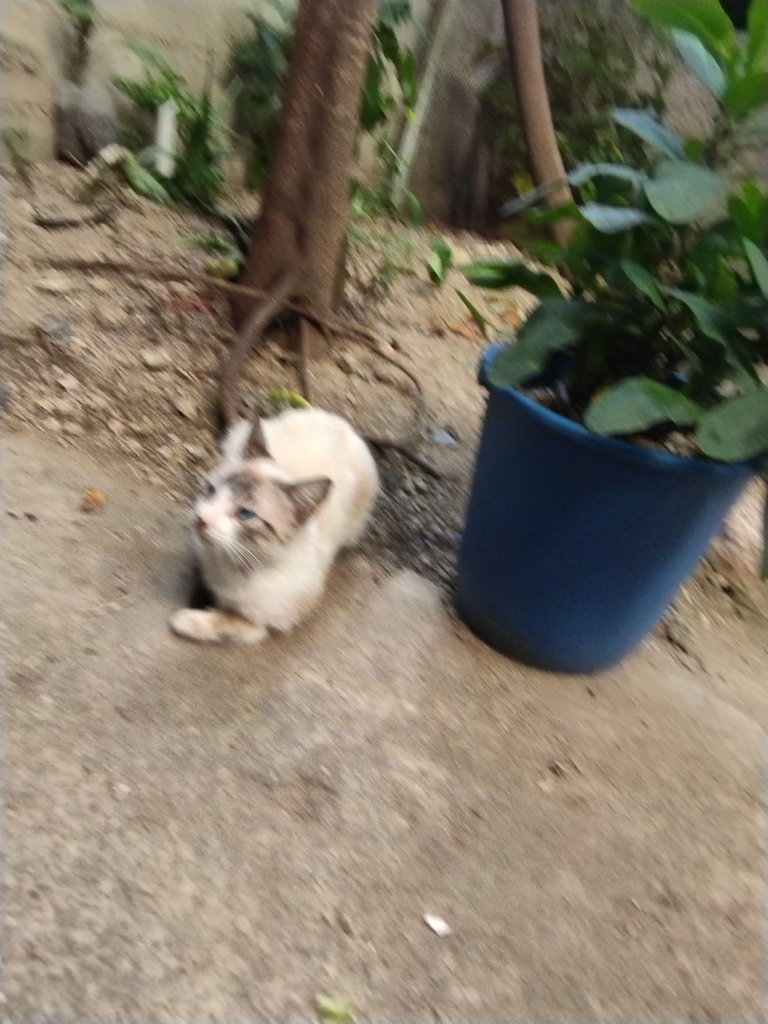 The injured cat.
The animal ate and then limped away. I already have a two year old Siamese cat, we call her Cremita, she is very jealous and another black and white cat called Aramis, who came home big and because I fed him he got used to it and stayed, now he is a spoiled cat that accompanies me most of the time. When I pick him up and make him affectionate I know that I am the only person who treats him well, he doesn't run away from me but he does run away from anyone else who approaches him.
The Siamese cat does not tolerate anyone else around, so in order to care for the injured animal I have to hide her. The injured cat comes in meowing very loudly, he has been getting better but still won't stand on his paw. My partner managed to pick him up and we realized that he is a male, he ate more enthusiastically and then lay down in the shade. He keeps his distance from the other two animals, they seem to realize he is not well and although my cat is quite jealous, she allowed him to stay. Something else to admire about these animals is that they do no harm by not leaving, they just respond to their instincts and have been quite supportive of the visitor.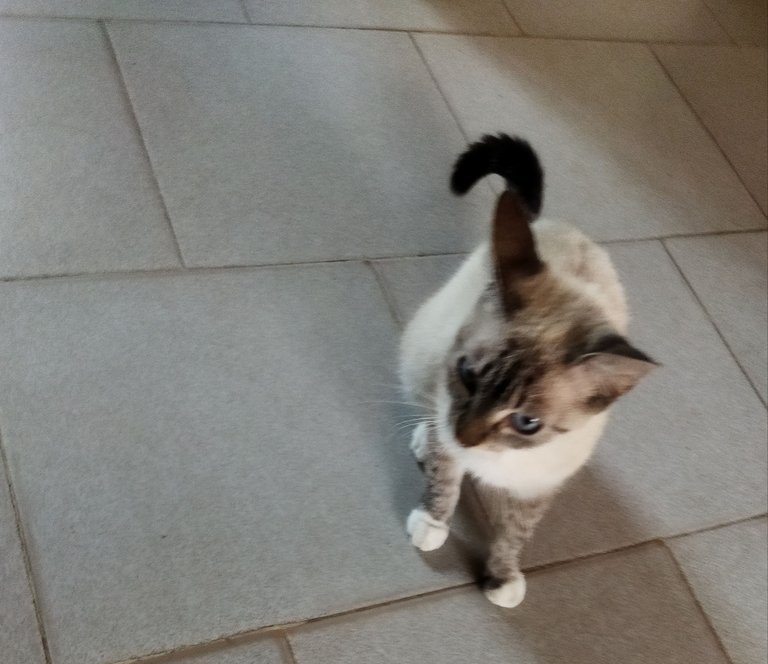 My pet.
I do not want to keep another cat, really with two is enough, because we do not have much space, but I am not able to throw him out knowing that he is hurt, in this locality there are many, in the street several prowl; every time I go for a walk I meet many stray cats, as long as I can help him with feeding I will do it. I hope the societies learn.
Thank you for your kind reading.
My content is original
The images belong to me
I have used the translator Google
Versión en Español
Saludos, amigos de la comunidad Hive Pets, bastante tiempo sin estar por aquí, paso a dejarles una experiencia gatuna.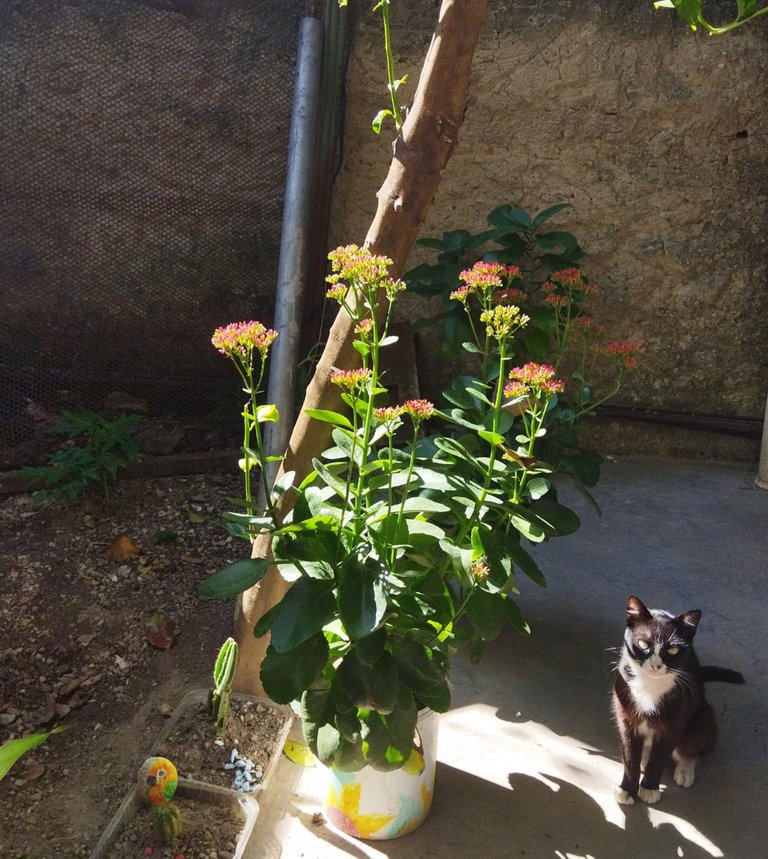 Este es Aramís, llegó como visitante y se quedó.
Me preocupa la vida de los gatos, les toca vivir en una sociedad donde hay gente que los ama, pero también hay gente que los odia y estos últimos sobrepasan en daño todo lo que puedan hacer quienes los tratan bien. Es injusto que no exista una educación que les haga entender a las personas que no hay necesidad de hacerles daño,
Hace unos días abrí la puerta de la calle para ver lo que había provocado un sonido muy fuerte contra la pared, la vecina del frente se disculpó, mientras recogía lo que parecía ser una llave de tubo, me dijo que se la había arrojado a un horrendo animal para que se fuera de la calle y agregó que otro gato negro lo había lastimado. No entendí bien al comienzo, pero el día siguiente descubrí en mi patio a un gato con una pata lastimada que se lamía una y otra vez. Lo único que se me ocurrió fue ponerle comida y agua para que tomara, ese era el.horrendo animal que esta mujer pretendía agredir.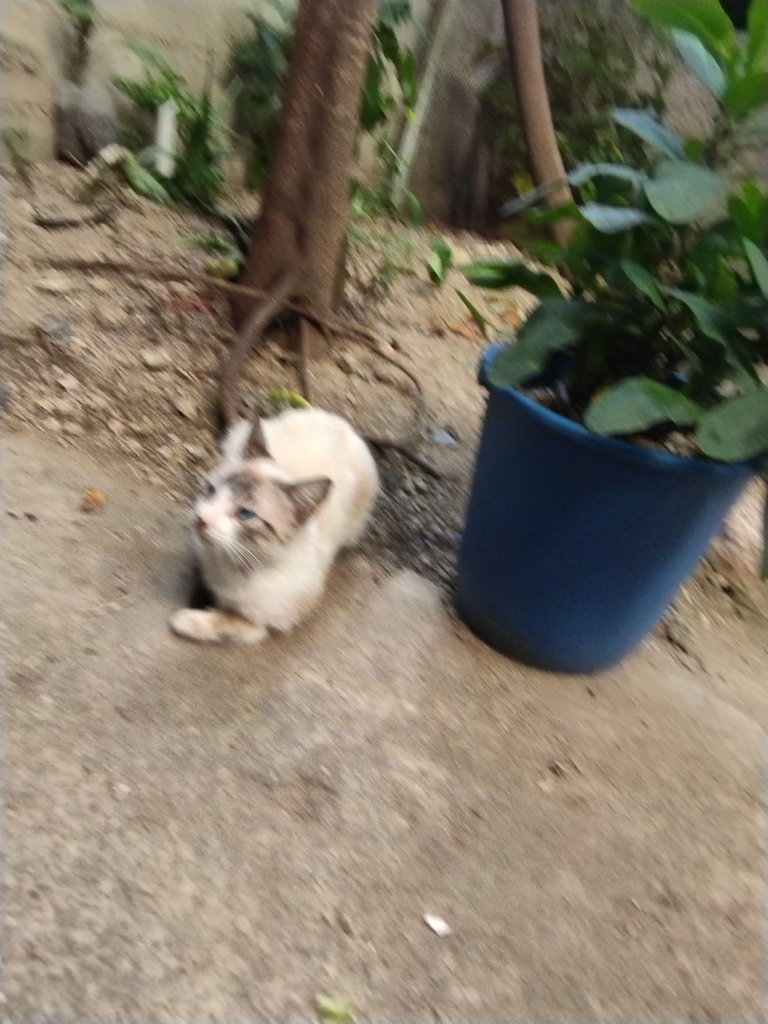 El gato lastimado.
El animal comió y luego se fue cojeando. Ya tengo una gata siamesa de dos años, la llamamos Cremita, es muy celosa y otro gato negro y blanco que se llama Aramís, que llegó grande a casa y en vista de que le alimentaba se fue acostumbrando y se quedó, ahora es un gato consentido que me acompaña la mayor parte del tiempo. Cuando lo levanto y le hago cariño sé que soy la única persona que lo trata bien, no huye de mí pero sí de cualquier otra persona que se le acerque.
La gata siamesa no tolera a nadie más cerca, así que para poder atender al animal lastimado debo esconderla a ella. El gato lastimado llega maullando muy fuerte, ha ido mejorando pero todavía no apoya la pata. Mi compañero logró levantarlo y nos dimos cuenta de que es un macho, comió con más entusiasmo y luego se quedó recostado a la sombra. Mantiene distancia de los otros dos animales, estos parecen darse cuenta de que no se encuentra bien y pese a que mi gata es bastante celosa, le permitió quedarse. Algo más para admirar de estos animales no hacen daño por no dejar, solo responden a sus instintos y han sido bastante solidarios con el visitante.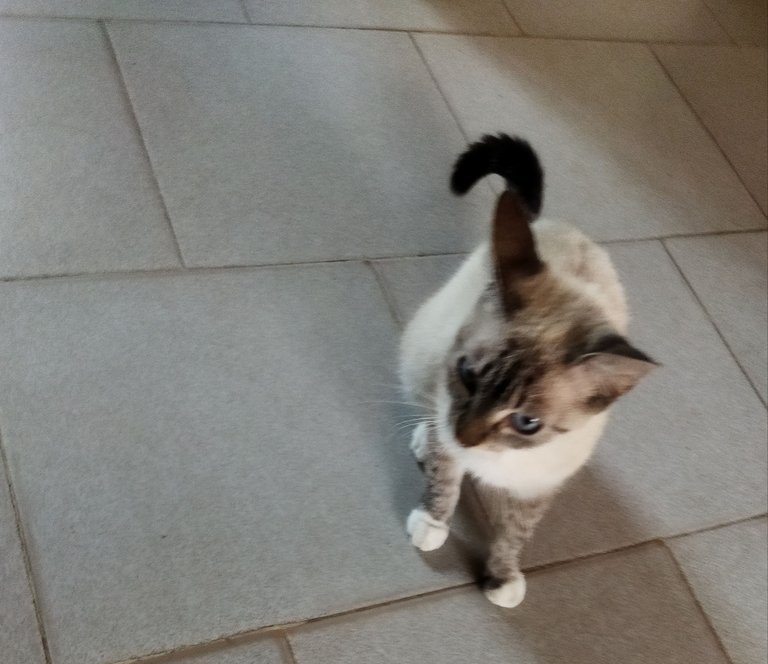 Mi mascota.
No quiero quedarme con otro gato, realmente con dos es suficiente, porque no tenemos mucho espacio, pero no soy capaz de echarle sabiendo que está lastimado, en esta localidad hay muchos, en la calle merodean varios; cada vez que salgo a caminar me encuentro con muchos gatos callejeros, mientras pueda ayudarle con la alimentación lo haré. Ojalá las sociedades aprendan.
Gracias por tu amable lectura.
Mi contenido es original
Las imágenes son de mi propiedad.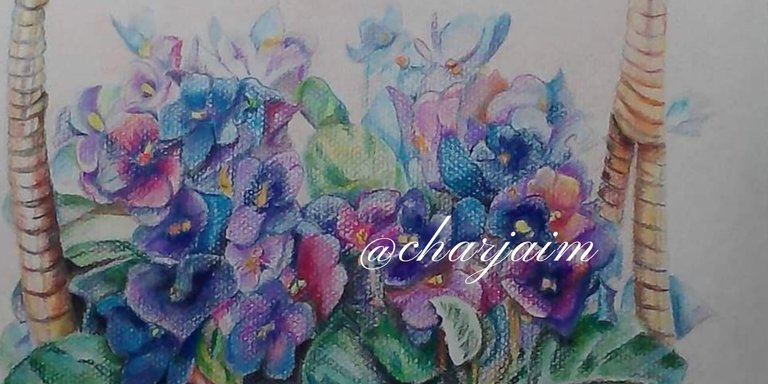 ---
---