Mask and me.
Hlw guies, I hope you are good and have a nice time. Though It's not a very good period whole over the world for the
Covic -19
Why I did this?
You guies all are known to the facr that the second wave of The Corona Virus ( Covic-19) is very hardly affected the world.
You also know that, For protect the virus effects you have to wear mask.
It's better that if you use a cotton mask.
So this art work is mainly for the sincereness in our social concern.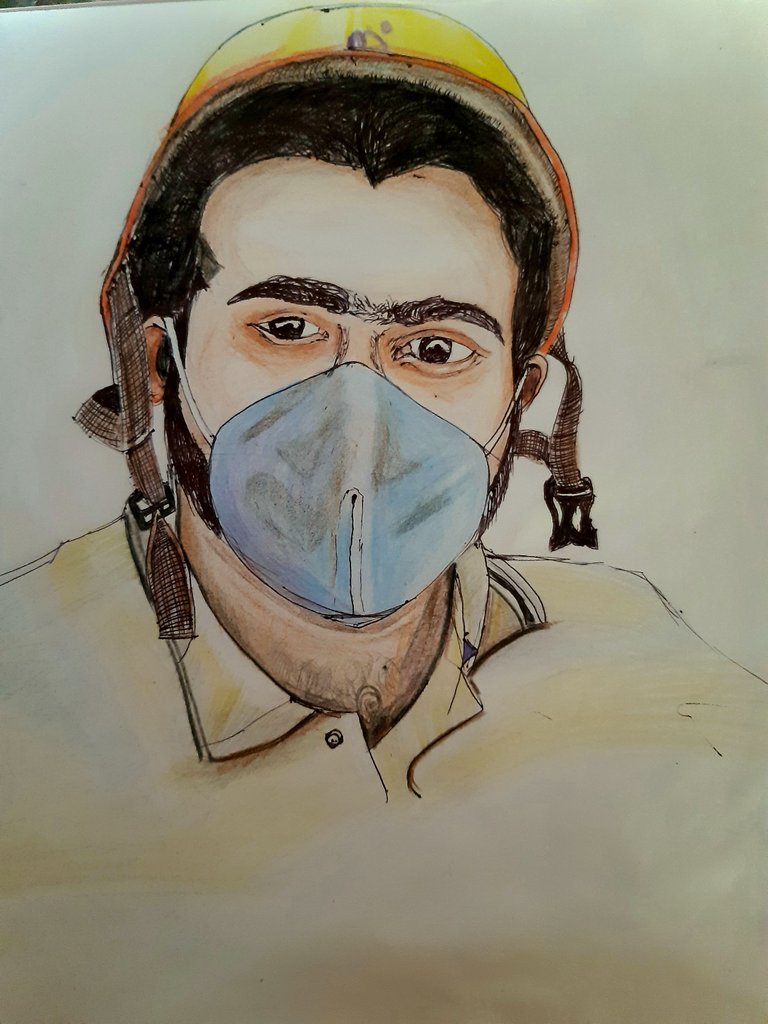 ---
Step :1
First of all I draw the lay out by using pen. It's the sketch of concern of using mask, So i draw the mask first here.
This time I don't use pencil. Only using pen.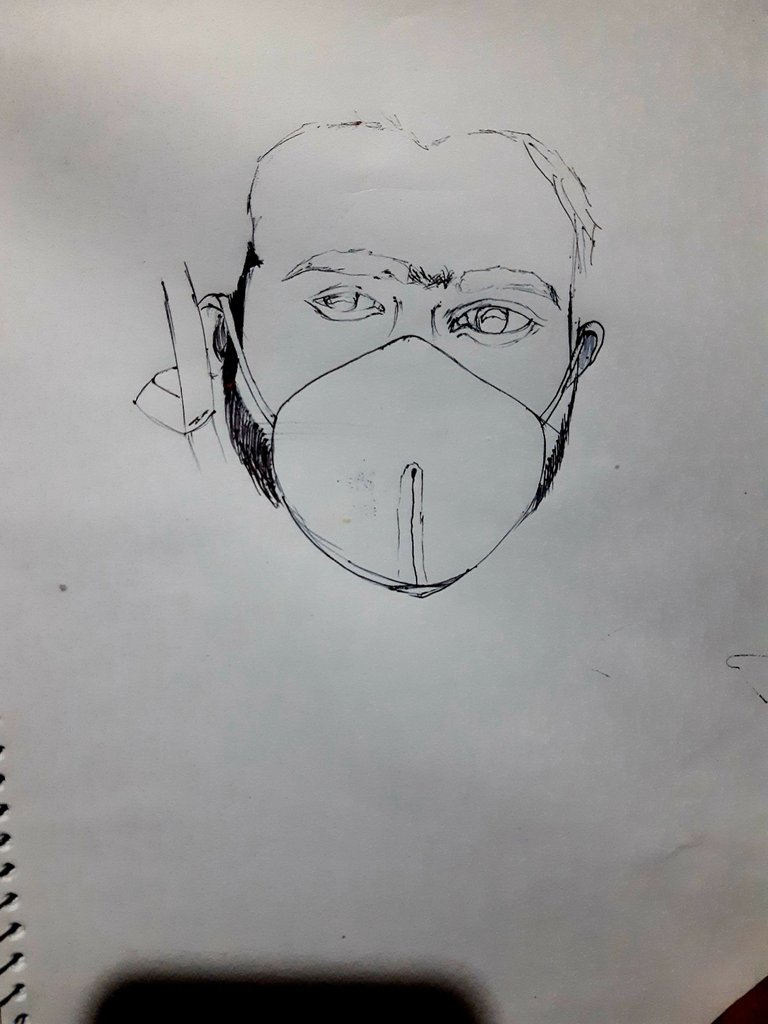 ---
Step :2
Then draw the face shap, hairstyle, helmet part of my head.
I also draw the belt helmet.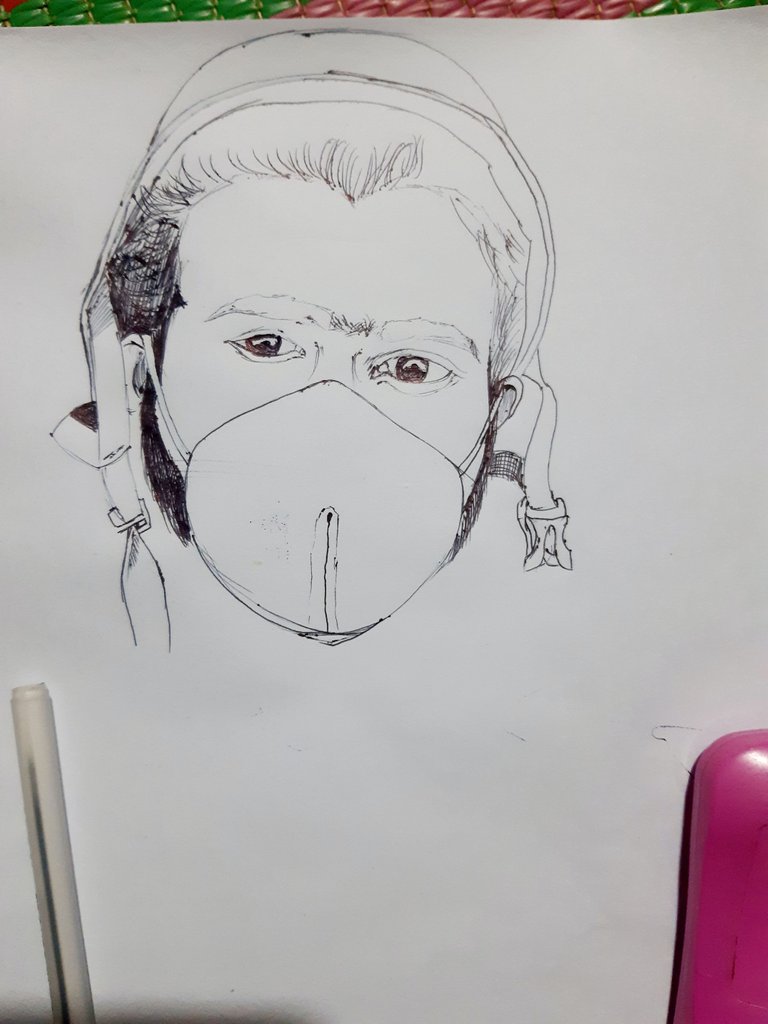 ---
Step:3
In this step I draw my hairs and drak them more black. I was trying to more details in this part of my hair and Eyes.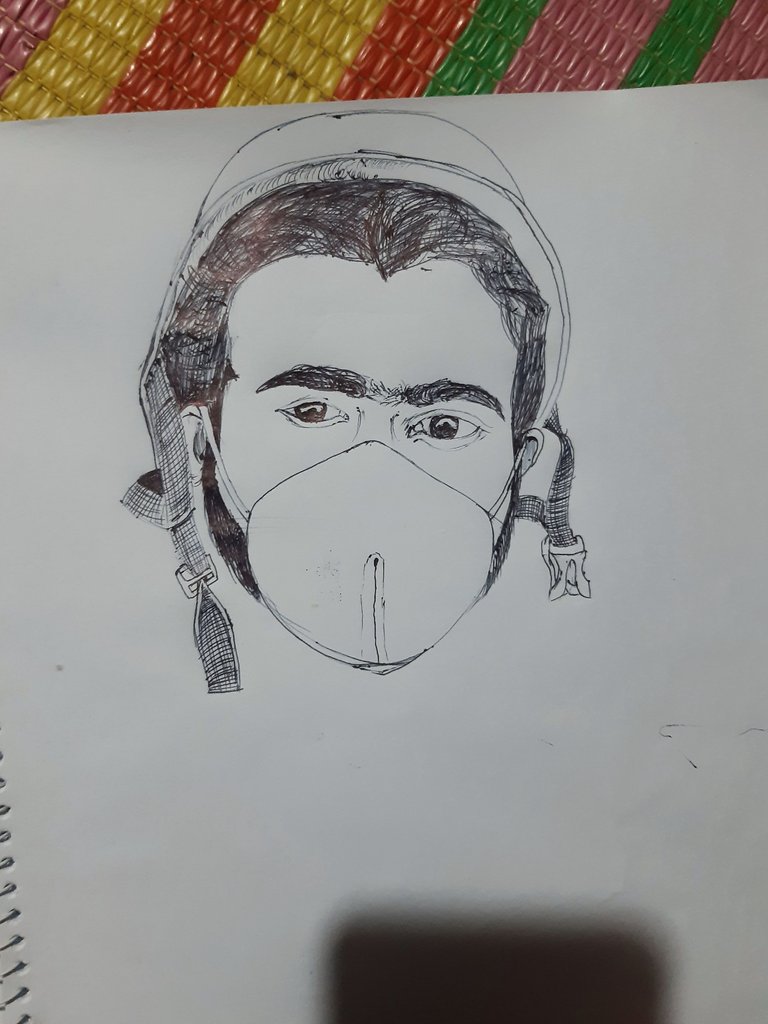 ---
Step :4
So whenever I complete rough layout of my face, and helme, hair then I had to draw the part of my t-shirt of the body.
I just draw my pen there very smoothly create the shape of my t-shirt.Here you can see this.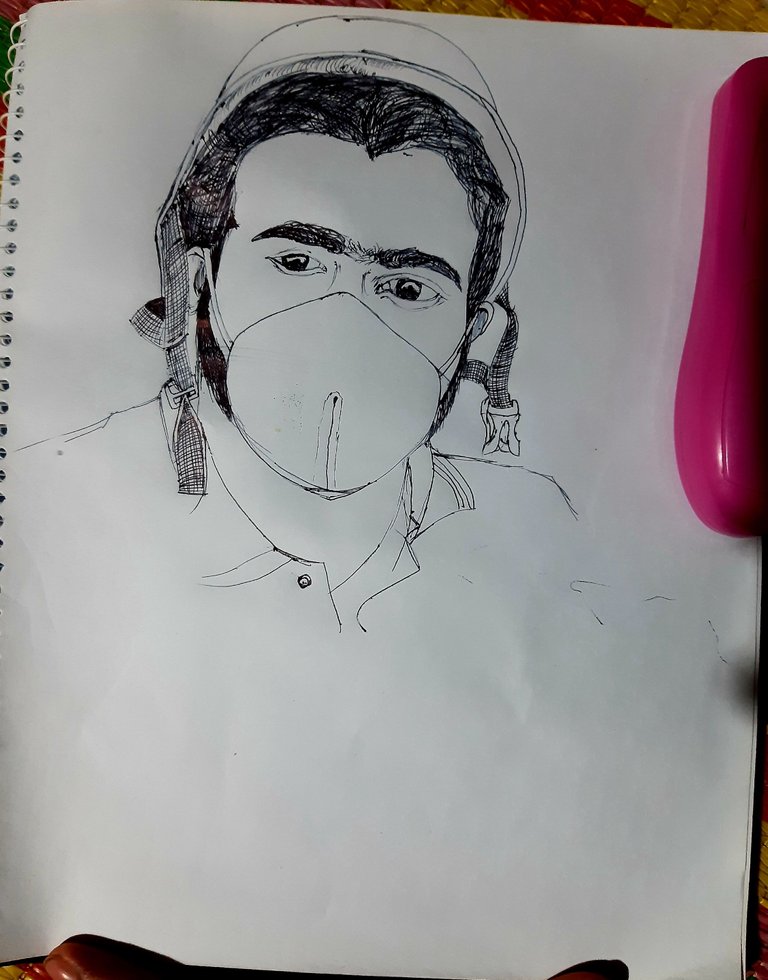 ---
Step: 5
Now it is time to coloured my sketc. I was enjoing the time when ice colour the sketch. So first of all I colour in my rightbpart of the face.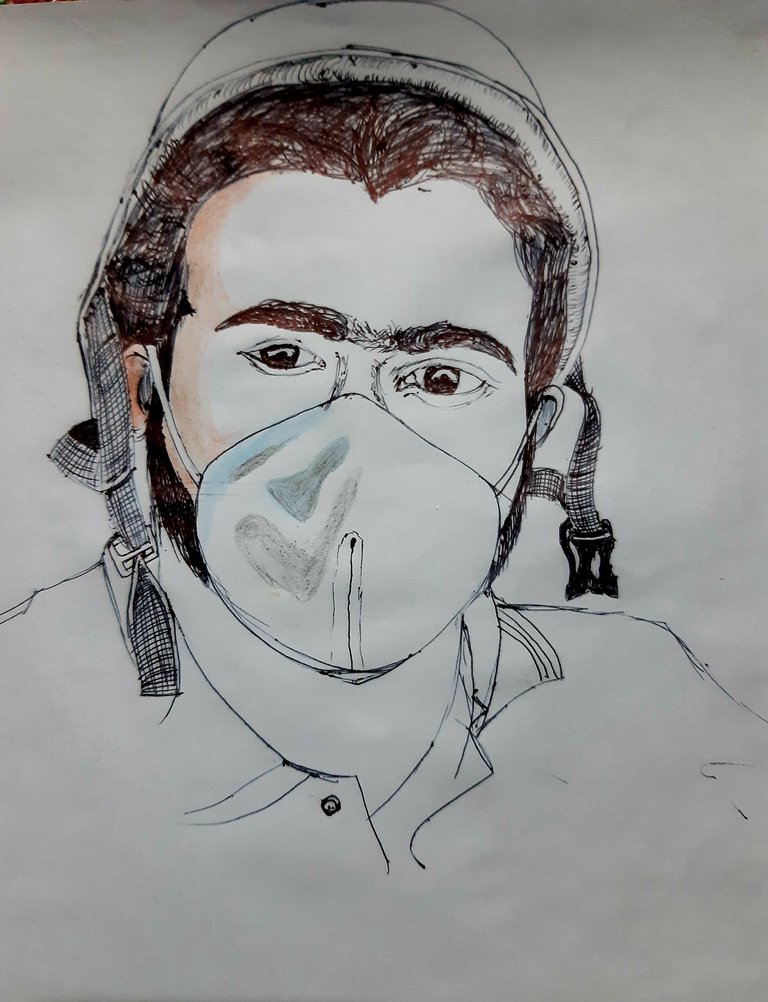 ---
Step :6
This time I coloured my mask and the other side of my face. I wa trying to complete the face colour, the eyes, the helmet colour also. then I drawing to colour on the upper part of the helmet. I was also trying to create my chest hair outting of the t-shirt.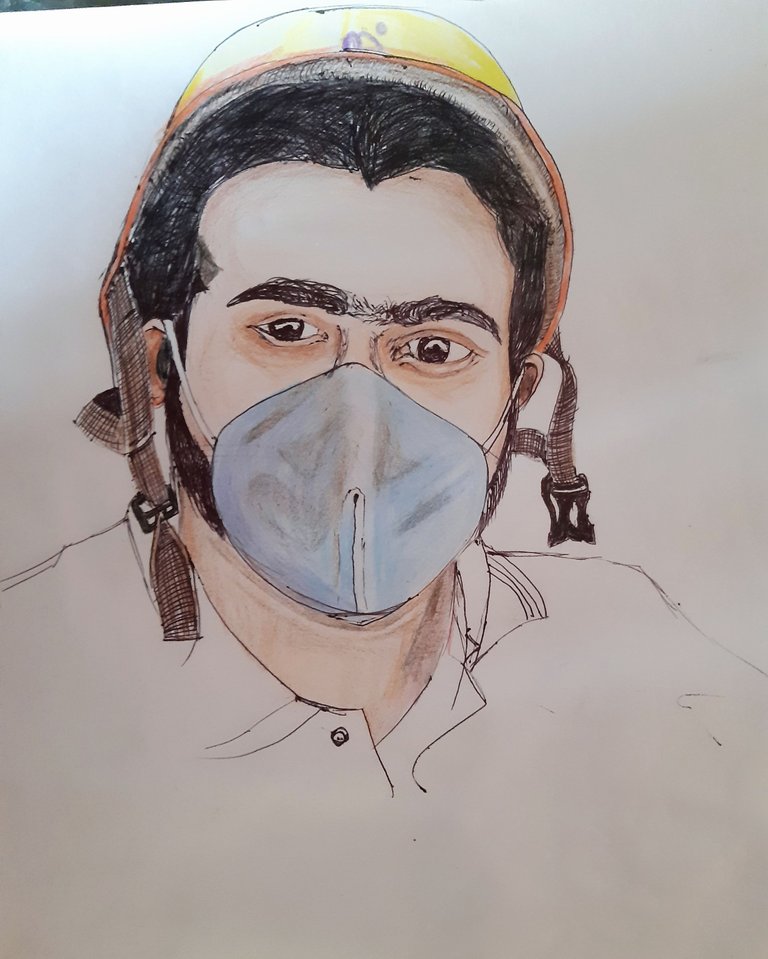 ---
so finally I was trying to complete this drawing and after all It's not good sketch.
This is an Original blog written by me and The photo is also taken by me.
Thanks for visit my blog.
You also can appreciate and criticize my work. Both are welcomed.
You also can follow me on
Instagram
Add me on
Facebook
Visit my
Facebook Page
Follow me on
Twitter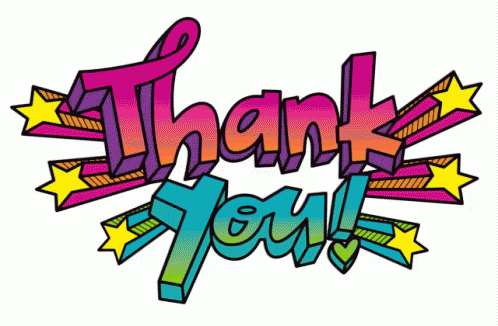 ---
---