Paddy - Ours have a Rich.
As a Southeast Asian country we country has Golden history of generation Paddy.The most beautiful thing is the scenery of the the paddy field is so amazing and mind blowing when it is got ripe day by day.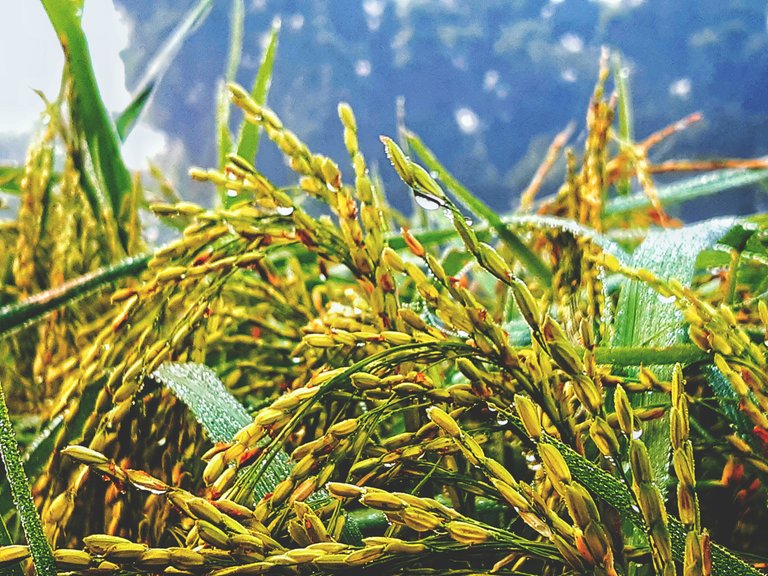 It's morning time for this reason the fogg drop looks like the small pieces of daimon or the Pearl.
---
The paddy is the most available and favourite starch food almost whole Over the world.
But the southern Asians countries are growing this crops fluently because they are very fond of this type food.
---
You can see the beautiful drops of water. Looks like the diamonds on the green leaves.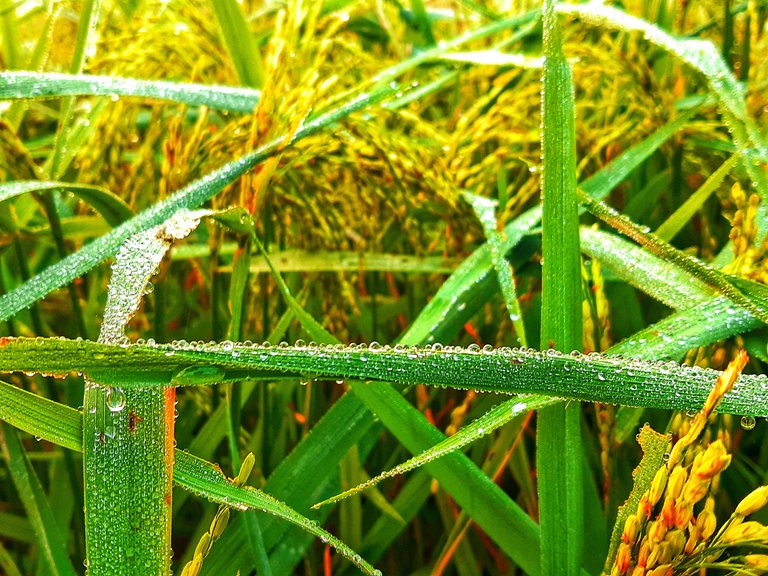 I love very much this type of scenery to looks and I ger love From this.
---
We have here a poem by a conventional Rabindranath Tagore,
★
Many crores away for many days
I spend a lot traveling around many countries
I went to see the mountains,
I went to see the Indus.
I didn't see it
Just two feet from the house
On top of a grain of rice
A dewdrop.
★
This is true at once.
People can enjoy or see beautiful places or objects only if they spend money, but not.
Although people are worshipers of beauty, people are always looking for money.
But it is also true that the beauty that can be enjoyed only by spending money, does not go anywhere else. People do not want to accept this truth.
But today I did this post to change the minds of such people.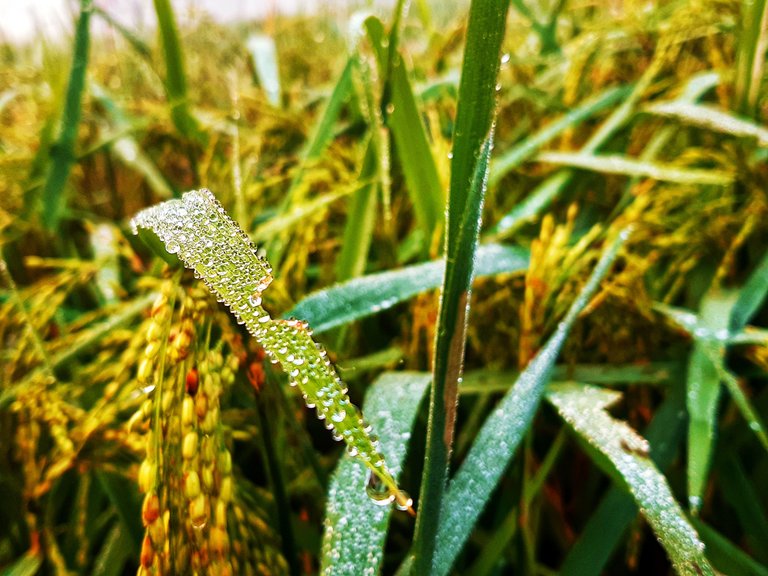 This is ours nature and natural beauty.
This is an Original blog written by me and The photo is also taken by me.
Thanks for visit my blog. You also can appreciate and criticize my work. Both are welcomed.
You also can follow me on
Instagram
Add me on
Facebook
Visit_My
Facebook Page
Follow me on
Twitter
---
---