Shiva Temple Moth.
Hello friends, I you all are well.
Everyone want that the spiritual in ones mind increasing day by day. By doing meditate or yoga. So Today I'm gonna share my ones favorite place where I passed.
---
My second home is my residence Jagannath Hall, University of Dhaka.
It's not only a student residence, It's beside a place of our DUan emotions, place of a good environment of our mind set up,
Grow up our spiritual energy and encourage our strength by continuing Meditate.
Here is the Shiva Temple i have drawn. Hope you pleaded by observing this.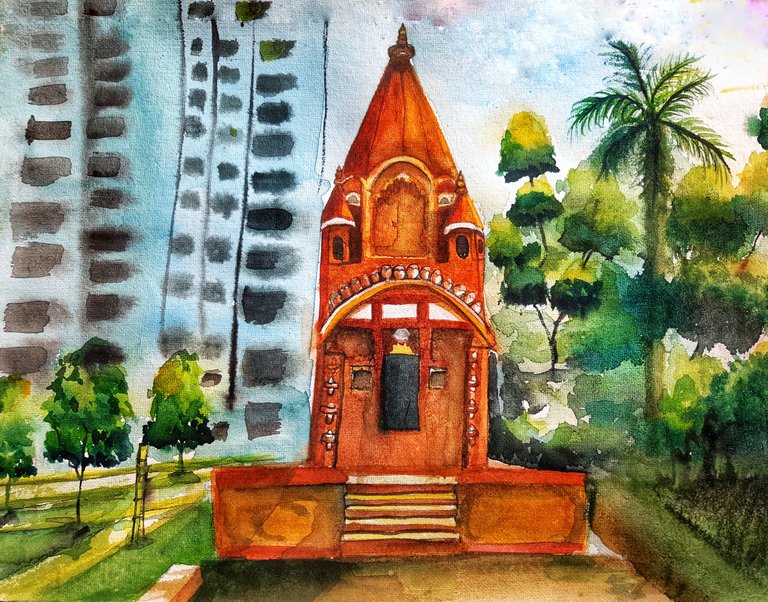 ---
I did this using water color and a half sheet hand made paper. First of all I drew the lay out by using pencil of the main Temple.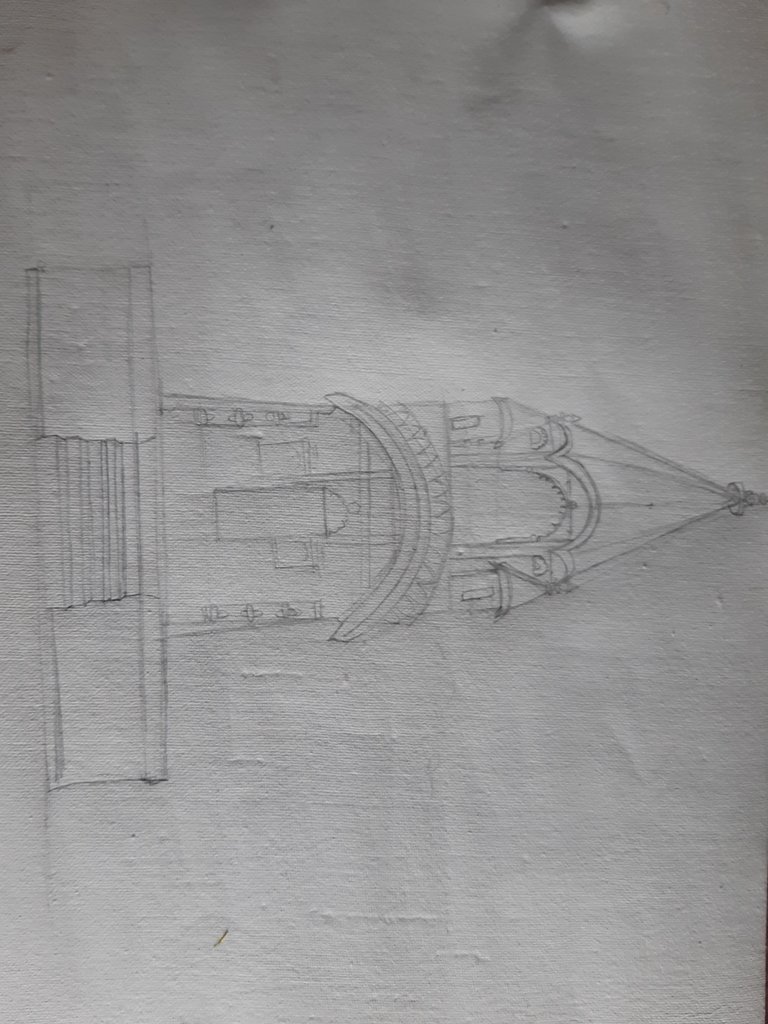 ---
Then I did primary wash of the Temple building and colored it wall surface. !(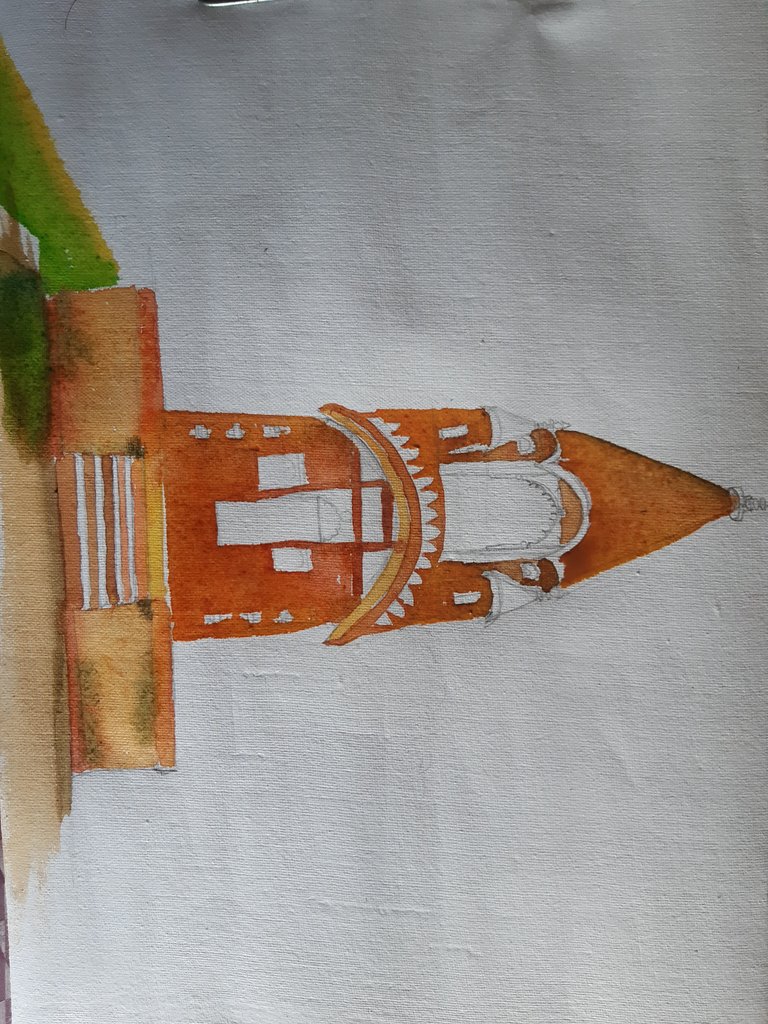 )
---
After that complete other objects, backgrounds building, and the trees. Here you can see.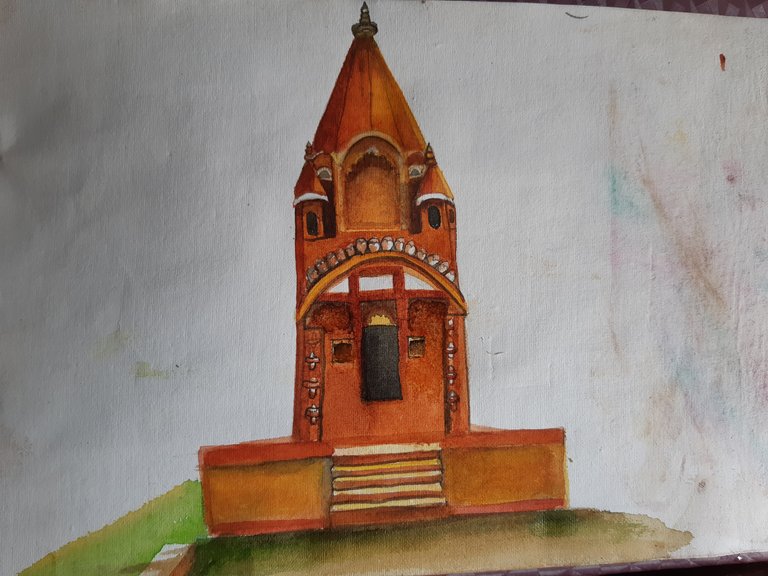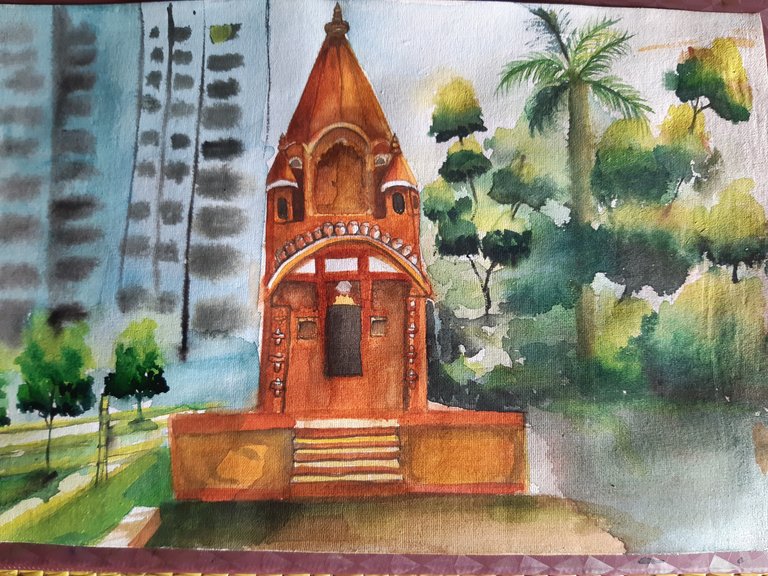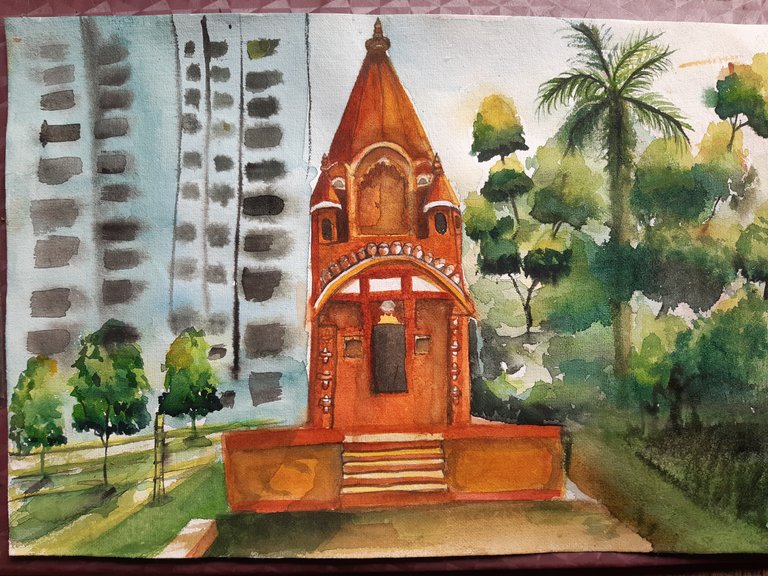 And this is the main photograph-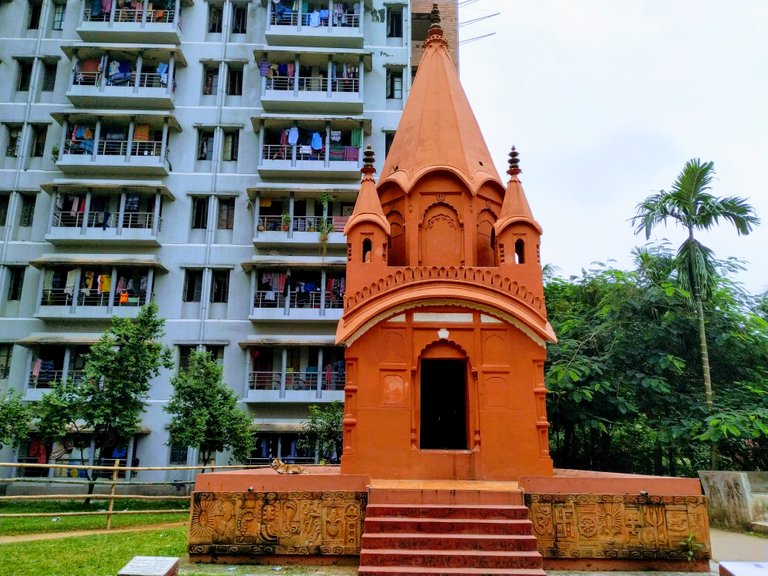 This is an Original blog written by me and The photo is also taken by me.
Thanks for visit my blog. You also can appreciate and criticize my work. Both are welcomed.
You also can follow me on
Add me on
Follow me on
---
---