MUSIC; A BREATHING WALKING FRIEND: MY PLAYLIST.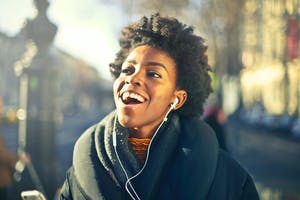 source
You like music, don't you?
I'm sure everyone does. Even a little child would sway to the beat of a song. A whinning baby becomes quiet and falls asleep peacefully whenever he is sang to.

Music is an important part of my life. Like perfumes, music takes me back to a time in my life. It brings back memories. I feel like music is mental picture of life.
I love music.
I find that I am mostly interested in songs that are not 'the regular' sounds.
I am mostly addicted to songs from my past.
Music brings me peace.
I am always in for calm, depressing songs.
Cool beats, melodious voice. Count me in!

I have almost all the songs I heard and listened to as a child in my playlists. I barely have any song in vogue. I might like a song because of a hardlip, the beat, the lyrics.
I'm not so crazy about every song there is. I vibe to whatever song that is nice but chances are that you will never find them in my playlist cause I hold my sounds dear.
I'm always very excited to plug in my earphones and listen to some music. I don't even have a favourite because everything in my playlist is.
Sad songs!
Not very sad. But sad still.
In those deep lines lie an uplifting.
A relaxation. A reasoning. Calm.
And there, happiness resides!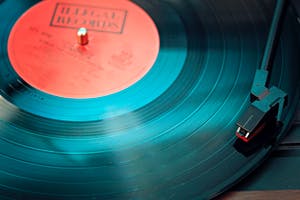 Source
Music brings peace. A healing.
In music, you find a friend.
A companion!
In music, you learn language, culture, time. It uplifts. It calms. It reassures. It consoles. It shares in the moment- whatever moment you might be in.
It reminds you of the storm. Of yesterday.
And assures you of an even better tomorrow.
Music is ever present.
I think for every feeling be it; pain, anger, joy, name it. There's a music that best explains and soothes that feeling.
It's a balm- a healing balm.
Wherever you are, at whatever time, music is present.
Whenever you call, music answers.
I've grown my playlist and these are my all-time favourite.
At whatever time, for whatever reason, they're my pals.

PRAISE YOU IN THE STORM BY NATALIE GRANT:
This is a gospel song that reminds me of the presence of God in my life and whatever storm I might be in. I also affirm that I'll show gratitude in whatever situation and at whatever time.


CHARLIE BY SIMI: This is quite a sad song. I like the calmness and melody of the voice. Though the song be sad, it relaxes me whenever I listen to it. It also reminds of an aunt that I considered a mother whom I lost few years ago. I don't think I could ever do away with this song.

HEAL THE WORLD BY MICHAEL JACKSON: I was very little when this song was made. It was a hit and I remember my siblings always playing it. Little as I was, I understood the message-Love!. I've never gotten over it. This particular jam could never get outdated. It's a classic.


RISE UP BY ANDRA DAY: I can't remember how I got this song in my playlist but this one is highly uplifting. You want to give up?..Not me tho!
You should listen to it.

CHANGED BY GEOFFREY GOLDEN: This gospel sound is so dear to my heart. It's everything in one. A full package.

CULTURE BY UMU OBILIGBO FEATURING FLAVOUR AND PHYNO: The beat, the sound, the lyric, the infuse of the Ibo language all come together to make this song a must have. I love it!

LOVE DON'T CHANGE BY JEREMIAH: I'm quite obsessed with this one. It's obviously a long song and you should definitely add it to your playlist.

SOLDIER BY CHIKÉ: No comment. Thank me later.

YAWA BY TEKNO: This particular one remind me of the time I spent in Edo state, Nigeria, when I had traveled for an examination. I stayed there for almost a year. It reminds me of the friends I made, lecture days and my time there. It's all beautiful memories.

YORI YORI BY BRACKET: I was probably 5or 6 when this was released. It just keeps my childhood memories evergreen. I'm never letting go.

HEAVEN SPEAKS BY JOE PRAISE: This was my favourite gospel music as a child. I still like it so much.

PS: I am a very big fan of music. Good music. I like to think I have a great taste. The above aren't all of my best songs in my playlist. I just wanted to keep it this read short.
So, please let me know what you think about my playlist. Is there anyone you have or like. You can also recommend some you think I might find pleasant.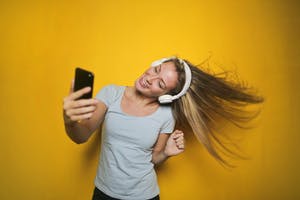 Source
I'll love to read from you.
Thanks for stopping by!
Goodday!!



---
---