Clowns Investing In XCarnival Get Rekt
The shitcoin space is a strange one, they like to take certain concepts and strip out the backing and then create these games with money, that's why I call it a casino because it's got way more simliarities to casino chips than to anything remotely to do with finance.
During the last bull run, NFT's had a major role to play in normies coming into the market. They thought they could make jpegs and sell them, trade jpegs as collectables and make millions. A tiny fraction did, like in any bubble and most people just paid gas fees and were left with a nice memory of when their brain stopped functioning.
Now if trading jpegs for random tokens that you could exchange for money wasn't enough, the NFT borrowing economy came around, this is the merging of DEFI and NFTs.
So in theory the practice would go something like this, you bought an NFT, could be your own even, bid it up it now has a history fo 10 ETH as a puchase, so it's worth 10 ETH.
Then you take your newly minted 10 ETH worth NFT and lock it into another shitcoin smart contract and borrow against something you totally made up and has no real value apart from some wash trading or speculation of the underlying.
Sounds solid right? I mean what could go wrong, so lets see what could by reviewing a platform that offered this service.
Join the XCarnies
XCarnival, a platform living on the mother arsehole from which most shitcoins spring the Ethereum blockchain acts as a lending aggregator for NFTs (non-fungible tokens), now this is already a retarded idea with many pitfalls, but the least you can do is secure your failed idea properly and they can't even do that.
I guess you can't expect much from an application that calls itself carnival, it would undoubtedly be run by a bunch of clowns.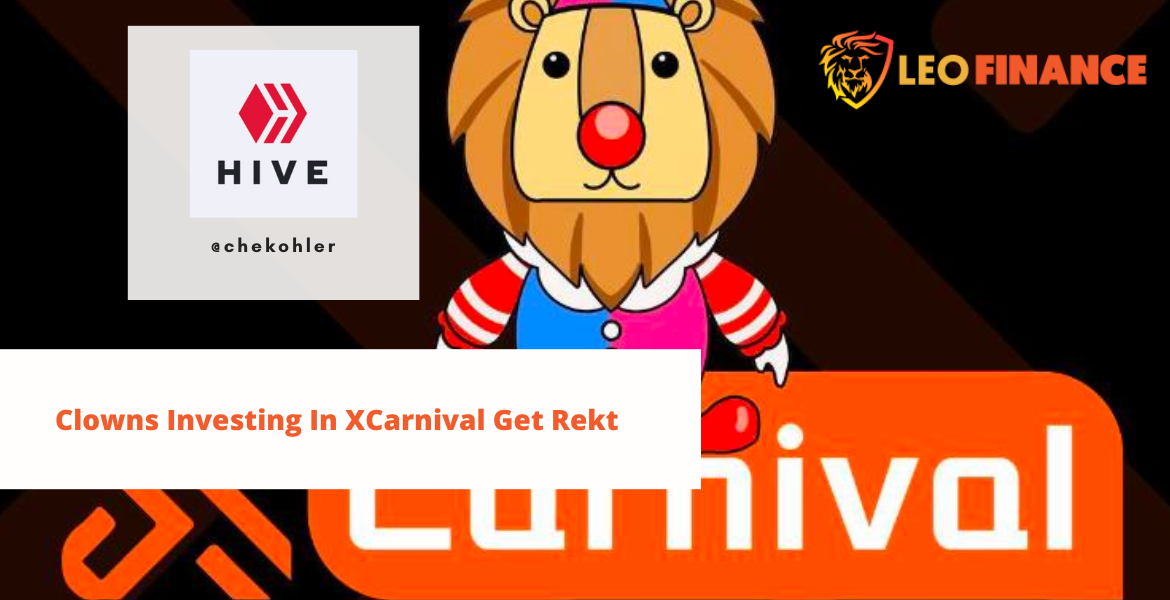 According to reports a user was able to exploit the smart contract which was flawed and allowed a pledged asset to also be used as collateral, in this case a Bored Ape Yacht Club NFT. So in theory you could keep pledging the same asset and pulling out capital from the pool until it was dry.
The user was able to pull out 3,087 before the owners of the protocol noticed and shut it down.
Much decentralised
Currently our smart contract has been suspended, all deposit and borrowing actions are temporarily not supported, please stay tuned, we will confirm the situation as soon as possible was the responose once the smart contract was shut down.
Sounds very decentralised to me!
The XCarnival team made contact with the user and offered them a 1,500 ETH bounty to return the fund, which the user accepted.
Great job, much decentralised.
Sources:
Have your say
What do you good people of HIVE think?
So have at it my Jessies! If you don't have something to comment, "I am a Jessie."
Let's connect
If you liked this post, sprinkle it with an upvote or esteem and if you don't already, consider following me @chekohler and subscribe to my fanbase
| Earn Free bitcoin & shop | Earn Free Bitcoin & shop | Claim Free Bitcoin & Shop |
| --- | --- | --- |
| | | |
Posted Using LeoFinance Beta
---
---