LBRY Sued For Being A Security
In today's edition of YIYL, we take a look at the failure of utility tokens. Back in 2015/16 when I got into the space, these tokens were starting to pick up steam or should I say STEEM. These tokens were pegged under the narrative that if you have a service you should have a token. If it's a good service people will buy your token and spend it on your service and the price will go up rewarding people who don't use your token.
It really makes very little sense if you have any grasp of economics and consumer behaviour, but to each their own, once I stopped drinking the Koolaid and saw this inefficient barter system that only benefits those who minted the token, things started to make a lot more sense.
As the frenzy continues, reality takes a while to catch up and in this case, it's the long arm of the law. The SEC has started the slow wheels of regulation to start to catch up to the space and hauling token creators in front of a judge, to build cases that can be used as examples for the industry.
First of all, if your "decentralised" project has people that can be hauled into court, you're probably not that decentralised, you're a tech company.
Second of all, if there is a way that they can fine you or shut you down, you're not decentralised.
Now that I've had my intro rant, let's get into it, shall we?
What is LBRY?
LBRY is a blockchain-based social network and video-sharing protocol that was described by a researcher at The International Centre for the Study of Radicalisation and Political Violence as "the new YouTube for the far-right" in 2021. It started to make headlines as more YouTube users got deplatformed rightly or wrongly and moved to the service, they're not the only alternative with services like Rumble, Bitchute, Locals and a bunch of others people flock too once YouTube drops the ban hammer.
Honestly, people really over-estimate the total addressable market for banned YouTubers or that people really give a shit about these creators, that they would unass themselves from YouTube. The switch to another service, vs switching to another YouTuber who hasn't been banned is obvious, and most YouTube users are fickle fucks so good luck convincing them to leave.
The only one really doing a good job of pushing users away from YouTube, is YouTube with their forcing of ads. But people who like free shit and are willing to consoom anything won't be going anywhere.
No ICO, Still a security
In March 2021, the SEC sued LBRY over their LBC tokens, which were used for paid streaming, tipping, and as rewards for using the platform inviting other users. On November 7, 2022, a federal judge of the District Court for the District of New Hampshire ruled that
"because no reasonable trier of fact could reject the SEC's contention that LBRY offered LBC as a security, and LBRY does not have a triable defense that it lacked fair notice, the SEC is entitled to judgment."
The judge granted the SEC's motion for summary judgment, meaning the case will not go to trial.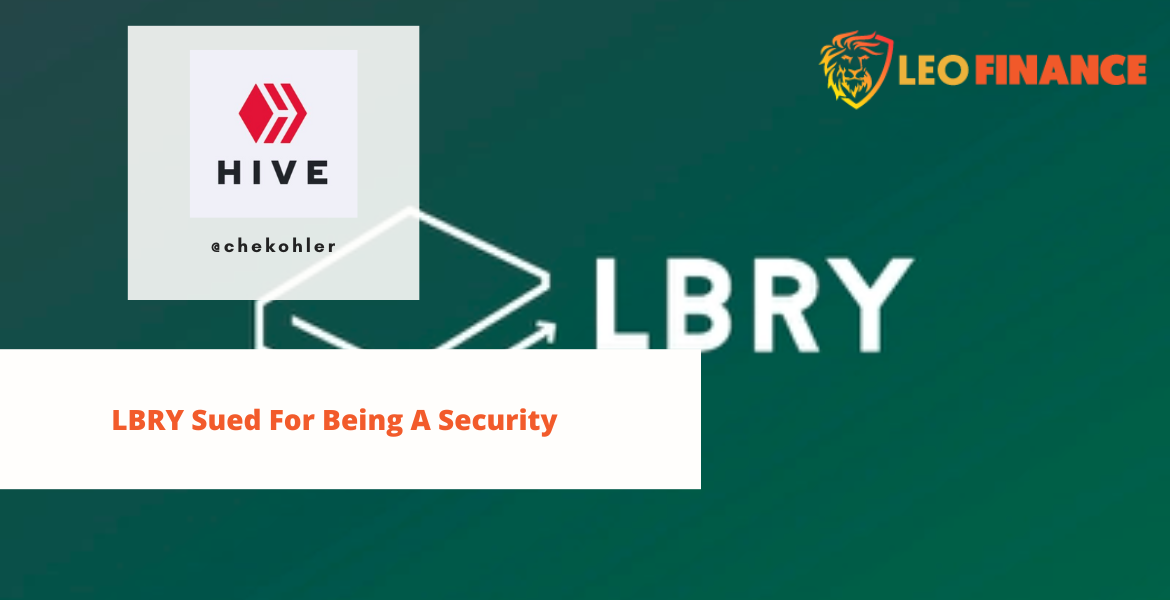 The SEC sued LBRY in March 2021 for offering the tokens without first registering with the agency. Although the LBRY team did not offer tokens to the public in an Initial Coin Offering (ICO) or similar mechanism, they did keep tokens for themselves in a 'pre-mine', which were subsequently released on secondary exchanges to fund operations.
https://twitter.com/LBRYcom/status/1589645453091827712
LBRY has admitted defeat, and they have a choice, register with the SEC and comply with their security laws or close up shop it's that simple. Some tokens are already working on following securities laws in a pre-emptive move, while others are waiting to see who gets picked next in a waiting game and trying to sell off their bags in the meantime.
Shitcoiners will come up with all sorts of weird and wonderful ways of why their bags are not unregulated securities, but none of them hold any water. Proof of stake Tokens, NFTs, Utility tokens, Governance tokens, they're all securities.
You might not like it but accept it.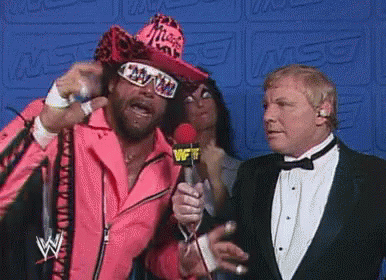 Beware social media blockchains
There are a plethora of shitcoins that fall under the umbrella of ICO, IDO, IEO or premined and got listed on a shitcoin casino and dumped on the secondary market to get liquidity and run our service. They either needed to pay back their seed round investors or build some extra runway, either way, you pass the Howey test and you're a security.
I am not someone who supports authorities and thinks the market itself would purge these shitcoins eventually, but the SEC and bodies like it are market actors now and they're going to come in and sweep the floor of the weakest of the bunch first. The ones who can't afford to lobby and defend themselves.
Every time a shitcoin fails, or gets labeled a security and needs to comply with the law, it's a win for bitcoin showing that these tokens have sweet blue fuckall to do with bitcoin.
Sources:
Have your say
What do you good people of HIVE think?
So have at it my Jessies! If you don't have something to comment, "I am a Jessie."
Let's connect
If you liked this post, sprinkle it with an upvote or esteem and if you don't already, consider following me @chekohler and subscribe to my fanbase
| Earn Free bitcoin & shop | Earn Free Bitcoin & shop | Claim Free Bitcoin & Shop |
| --- | --- | --- |
| | | |
Posted Using LeoFinance Beta
---
---