The All In Game
I spend a fraction of my time on unpopular shitcoin takedowns, I spent the time to learn about bitcoin, and shitcoins so I am not just speaking out of my arse. If I am, I've seen little evidence from shitcoin promoters that what I am saying is not true.
It doesn't benefit a shitcoiner to try and bring their point across because it's built on a house of sand and I will take it down pretty easily because I wouldn't fall for it and buy into their narratives that there's no profit motive.
The profit motive is to find the most ignorant and impressionable people and get them to buy and hold coins as long as possible.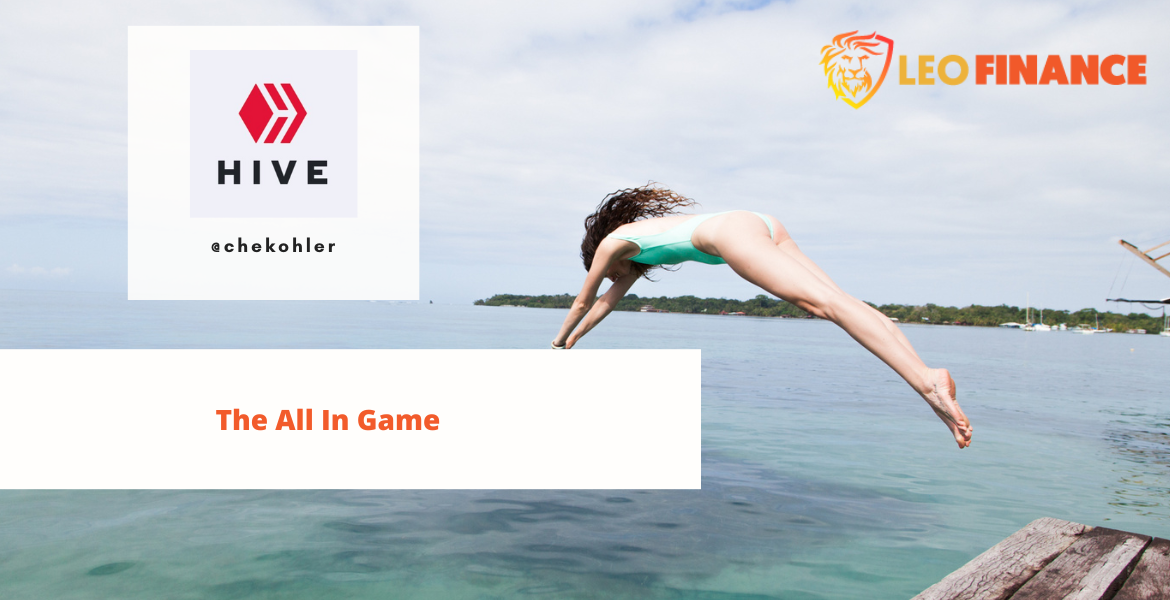 High time preference scams
The media tend to focus on the high-time preference scams, the hacks, the rug pulls, and the poorly programmed tokens that blow up in epic fashion. It gives people a false sense of survivorship bias, you'll see it all the time when a shitcoin blows up.
Oh I never had that shitcoin thank goodness, I trust this shitcoin instead which I also cannot validate and only go on what I am told by influencers and the inner circle.
The combination of copium and hopium is a hell of a drug and business for hopium sellers is good.
Lower time preference scams
What people don't focus on is the scammers who take their time, the ones that gain your trust, and rip you off in ways you don't understand. Their goal is to get you to fall for a false sense of security, to go all-in with either your time, your money, or both.
They use announcements, yield, partnerships, and marketing to help you forget about the risk and to get you to trust that they are smarter than you so you should just shut up and hand over your money.
Every day that you're units "survives" you grow more emboldened, you want to double down, add to your position, increase those fiat gains and you will every time because you're addicted to the rush.
You're the smart one, how could you lose, you've never lost before and as more people feel that way, as more people go all in because they feel they cannot lose, that's when the maximum pain can be realised and it normally does.
#Bitcoin pic.twitter.com/Lw6PMMx2Bz

— naiive (@naiivememe) April 2, 2022
There are over 60 shitcoins right now, that have over a billion dollars in market cap, that are larger than some tech companies we use regularly yet these shitcoins do nothing.
It's absolutely astronomical valuations for things that won't last and have no reason to exist. When something has no reason to exist, it will eventually return to reality and when it does, those who believed in the narrative over reality end up with their shirts lost.
While I may think it's madness many will disagree, and that's what I like about the whole space, you disagree with your value and money, and when it's all lost you pay for your stupidity in full.
And I intend to collect big time!
Have your say
What do you good people of HIVE think?
So have at it my Jessies! If you don't have something to comment, "I am a Jessie."
Let's connect
If you liked this post, sprinkle it with an upvote or esteem and if you don't already, consider following me @chekohler and subscribe to my fanbase
| Earn Free bitcoin & shop | Earn Free Bitcoin & shop | Claim Free Bitcoin & Shop |
| --- | --- | --- |
| | | |
Posted Using LeoFinance Beta
---
---