The Scammers Are Eating Each Other
Oh how I do love these bear markets, it really is the best time to be in bitcoin, sitting safely with your coins in cold storage, working hard to stack, and taking advantage of cheaper prices. Then on the side, you get to enjoy shitcoiner tears as the bodies come to the surface and the mob starts to eat one another.
Say what you want about the bitcoin maxis, but we don't lie, and we don't claim bullshit like we're all in this together, no it's every man for himself, stack, or HFSP. We all abide by the same rules of the monetary system and its incentives but that's about it.
Then you get the crypto feel-good crowd who like to spout all sorts of narratives and niceties to get you to side with them as they rob you blind.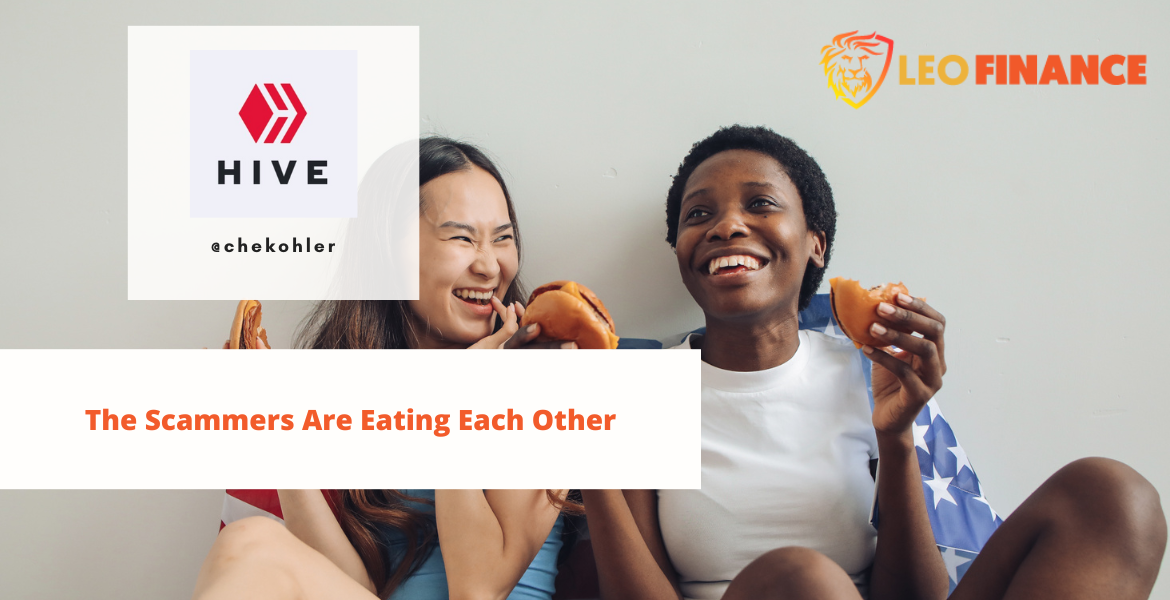 Luna nails shitcoins
I don't think I need to re-hash the Luna story, it's been dissected enough as is, what is interesting about it is all the feeder funds that were suckling at the teet of the Luna ponzi, like your 3CA, your Celsius, and a few others like Galaxy Digital. They were all complicit in pushing capital into a clearly unsustainable gimmick and as it got bigger it only emboldens more people, more funds, and more capital.
Once it shit the bed it took a sizable chunk out of a lot of investors both institutional and retail and the fallout shows in the price suppression of bitcoin, as Luna thought they could use it as a buffer.
Dumping all that bitcoin to ultimately fail at securing the peg not only pushes down bitcoin prices, which I love by the way thanks Do for the discount. But it sucks liquidity out of other shitcoins, and so we see more margin calls and liquidity issues.
Shillfluencers going after Celsius
Bitboy is a one of those paid shills that will dump anything onto his audience, and clearly he was having a good time about it. He also took out loans with Celsius with his crypto capital and when they locked him out his loans could not be paid.
Instead of taking the loss like a big boy as he tells his followers to do after he dumps on them, he runs to big daddy government and the legal system. Bitboy launches class-action lawsuit against Celsius as the scammers try to eat one another, lol much decentralised, much financial future.
Bitboy is a known plagiarist, shitcoin Shiller, paid shill, and dumper of pre-mine and preferential coins, it's all documented but now he wants to take some sort of moral high ground because the wrecker got wrecked, it's laughable.
hahaha holy fuck, this fat shit @Bitboy_Crypto is in my paid group stealing my calls and passing them off as his own, he even stole my spreadsheet and put it in one of his youtube videos.https://t.co/kmcOu3wM6B pic.twitter.com/6MjAo5629k

— Bluntz (@SmartContracter) January 12, 2021
BlockFi Liquidates Three Arrows Capital
BlockFi liquidated 3AC and confirmed it Thursday by stating that they recently liquidated a "large client". As reports circulate that troubled crypto hedge fund Three Arrows Capital failed to meet margin calls. Now, this is the thing about the incestuous backend of crypto, all these companies, all these protocols, all these tokens are circle-jerking one another to pump their bags.
They all work in tandem to help attract more dumb retail capital and profit from being in cahoots. However, when the deleveraging comes, you can be sure if you're the dumbass that's exposed they are going to let you fall.
The crypto kitties have claws
Boy oh, boy is this getting juicy, I sure am enjoying watching shitcoiners take each other down because their leveraged bets on bitcoin didn't work out, lol. I could have told you that.
The shitcoiners that weren't totally wrecked will fall for survivorship bias and continue to revisit these casinos and eventually will be the ones who get cleaned out next time around.
The shitcoin casino eventually comes for you all, be it investor, employee, influencer, developer, or founder, thinking you discovered a perpetual motion machine, reality will slap you right back in the face but wait for the best time to do it.
Since you don't want to listen and heed my warnings, I will enjoy watching all of you crash and burn.
Have your say
What do you good people of HIVE think?
So have at it my Jessies! If you don't have something to comment, "I am a Jessie."
Let's connect
If you liked this post, sprinkle it with an upvote or esteem and if you don't already, consider following me @chekohler and subscribe to my fanbase
| Earn Free bitcoin & shop | Earn Free Bitcoin & shop | Claim Free Bitcoin & Shop |
| --- | --- | --- |
| | | |
---
---