Work Perks Aren't For The Workers
Hey Jessployees
Work is a large part of our daily lives, and when we get together in a social setting, it's inevitable that we're going to talk about what we do for a living. Many times it's airing out workplace frustrations and perhaps looking for career advice, or it could be about job perks. Many people I know who work for a company often try to "sell" the company to you so by proxy you "agreeing" sells the idea back to themselves, but that's a story for another post.
Work perks are all the rage, what started as simple things like medical aid contributions, pension schemes and the number of leave days has turned into a corporate creche with a literal creche.
Companies are now looking to secure staff with not only competitive salaries but with perks like free food, free transport, child care facilities, egg freezing for female employees, on-site personal trainers and masseuse and so much more. The list of job perks grows every day and what may seem like a utopian way to work is anything but in the employee's interest.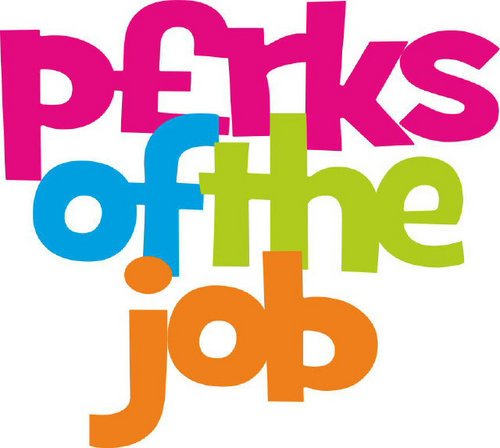 Image source: - www.ofm.co.za
Why companies offer perks
So why are companies now starting to find staff perks effective? Did they finally figure out that beating their workers till morale improves doesn't work or is there something else at play here?
Weeding out the competition
Naturally, the first reason for perks is to attract the best talent. Companies offering additional perks make themselves stand out in a competitive market and can make negotiations easier as they have more to provide staff than a goof salary and forcing other companies to compete on several levels to secure their team.
Those companies with the best perks often lock in staff because they've gotten so used to these benefits they cannot see themselves living without it and won't move for other opportunities that may be beneficial in different ways as they enjoy these superficial benefits.
The rule of diminishing returns
Offering a competitive salary and increases only motivates staff so much more work before you're overpaying your team and improving your companies tax obligations. Instead of paying staff directly, companies can often pay staff less than the competition and provide benefits that will keep them longer. These benefits can also add to operating expenses and reduce tax burdens for large companies while keeping staff happy for overall less money.
At scale, it is much cheaper to offer employees free food than it is to increase everyone's wages each year and add to your wage bill for the same staff and same output.
Working longer hours
It's no surprise that companies that offer perks like free food and child care services often see their staff work longer hours for no additional monetary compensation as they feel guilty or valued by the companies.
Instead of working their contractually agreed/legal labour law defining hours, they over-commit to feel they are paying their fair share. When they consider all the "benefits" they get from working at the company and wouldn't want to lose it by being fired or retrenched.
The perks of the job
While perk is fantastic and I'm not knocking them entirely, I feel staff should be aware that they don't always come from a place of altruism on the part of management. Don't be blinded by all the shiny thing they throw at you to keep you distracted and remember its called work; you're there to work. You earn a living so you can do the fun things you want to do outside of work, blurring the two lines isn't going to buy you more time it eats into it.
Let's connect
If you liked this post sprinkle it with an upvote or resteem and if you don't already, consider following me @chekohler


---
| Buy & sell STEEM | Donate LikeCoin For Free | Earn Interest On Crypto |
| --- | --- | --- |
| | | |
---
---