HIVE OPEN MIC 146 / One Day Cover

---
Greetings, Hive Music Lovers, and especially to the amazing @hiveopenmic community. I hope everything's good with you.
Another wonderful week has come, and this week's weekly theme at Hive Open Mic is 'La Union,' which translates as Union in English. Interesting theme indeed!
In connection with this week's theme, I have chosen 'One day'. It is a song by Jewish reggae singer Matisyahu and was first released in 2009. 'One Day' is a masterpiece as it focuses on tenacity, perseverance, and having trust in humanity that one day our world will stop fighting and people would embrace equality, freedom, kindness, and unity. Uncertainties are inevitable, yet this song inspires us to hope for a more loving and peaceful future.
Thank you for selecting this week's theme, @elioe. You are awesome.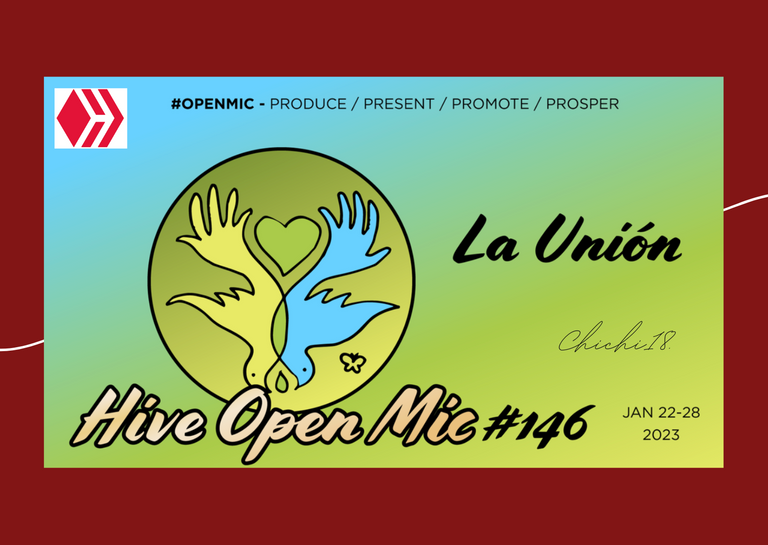 "It is an anthem of hope with a big beat, the kind of song that makes you bob your head and open your heart at the same time."
~ Matisyahu
Song: One Day
By: Matisyahu
Source: here
Lyrics
One day, one day, one day
Sometimes I lay under the moon
And thank God I'm breathin'
Then I pray, "Don't take me soon
'Cause I am here for a reason"
Sometimes in my tears I drown
But I never let it get me down
So when negativity surrounds
I know someday, it'll all turn around because
All my life, I've been waitin' for
I've been prayin' for, for the people to say
That we don't wanna fight no more
There'll be no more wars, and our children will play
One day (one day), one day (one day)
One day (oh-oh-oh)
One day (one day), one day (one day)
One day (oh-oh-oh)
It's not about win or lose
'Cause we all lose when they feed on the souls of the innocent
Blood-drenched pavement
Keep on movin' though the waters stay ragin'
In this maze, you can lose your way, your way
It might drive you crazy
But don't let it faze you, no way, no way
Sometimes in my tears I drown (I drown)
But I never let it get me down (get me down)
So when negativity surrounds (surrounds)
I know someday, it'll all turn around because
All my life, I've been waitin' for (waitin' for)
I've been prayin' for (prayin' for), for the people to say
That we don't wanna fight no more (fight no more)
There'll be no more wars (no more wars), and our children will play
One day (one day), one day (one day)
One day (oh, oh, oh, oh-oh-oh, one day)
One day (one day), one day (one day)
One day (oh-oh-oh)
One day, this all will change, treat people the same
Stop with the violence, down with the hate
One day, we'll all be free and proud to be
Under the same sun, singin' songs of freedom like
Wah-yo (one day, one day), wah-yo, oh, oh (oh-oh-oh)
Wah-yo (one day, one day), wah-yo, oh, oh (oh-oh-oh)
All my life, I've been waitin' for
I've been prayin' for, for the people to say
That we don't wanna fight no more
There'll be no more wars, and our children will play
One day (one day), one day (one day)
One day (oh-oh-oh)
One day (one day), one day (one day)
One day (oh-oh-oh)
One day, one day, one day
Thank you @hiveopenmic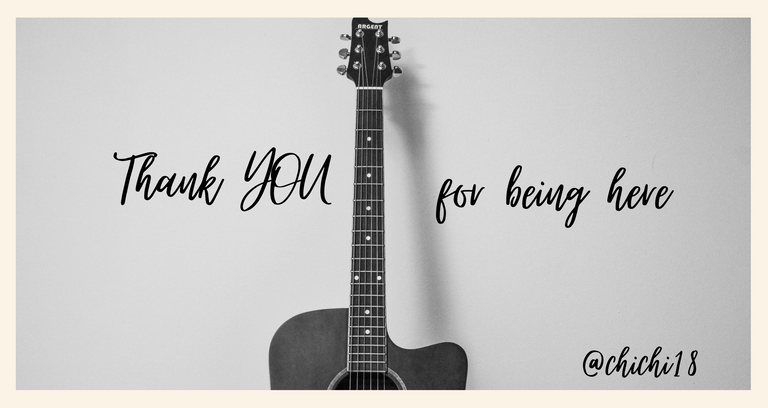 ♥️
chichi18
---
▶️ 3Speak
---
---