I Held My Eyes From Shedding Tears This Weekend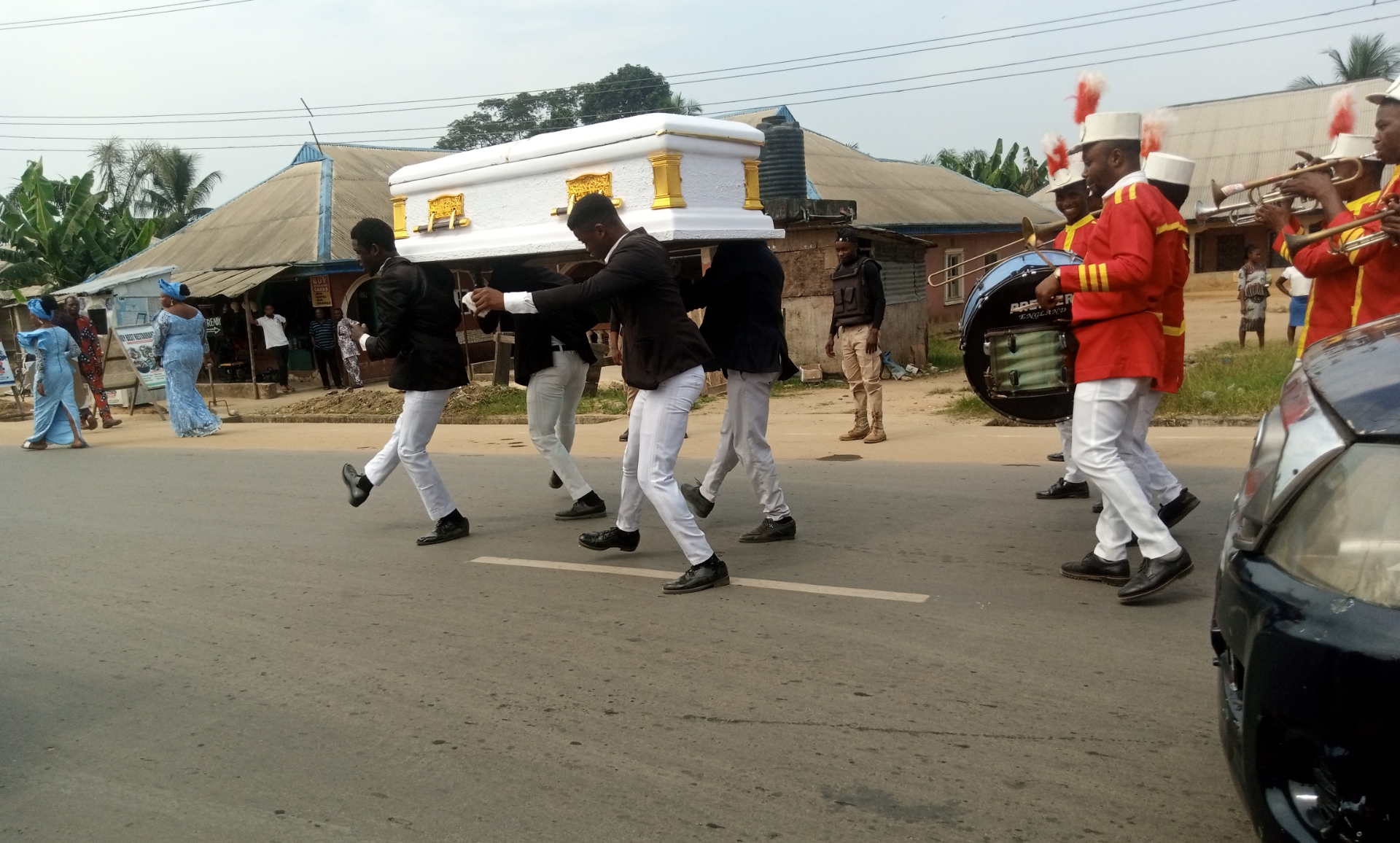 I never planned to attend any ceremony this weekend being it marriage or burial ceremony until this Saturday morning when my sister @ijelady told me about her friends burial which will be taking place that same day. She asked if I will go with her. Though I don't know the family of the diseased but I decided to accompany her because she has told me how good the late woman is, how the sicknesses suffered her and how she died when everyone thinks her health is improving.
Tears can't revive the dead
On getting to the diseased compound, few person's was at home. When we asked, we where told that they have left to the venue where they burial talk was rescheduled to take place. We sat down because we can't locate the venue. Fortunately, one man came to us asking why we are at home, we told him that we are just coming and don't know the location where they were. He asked that we should join him in his car since he is going that place. What a generous man. He drove us in his car down to that place.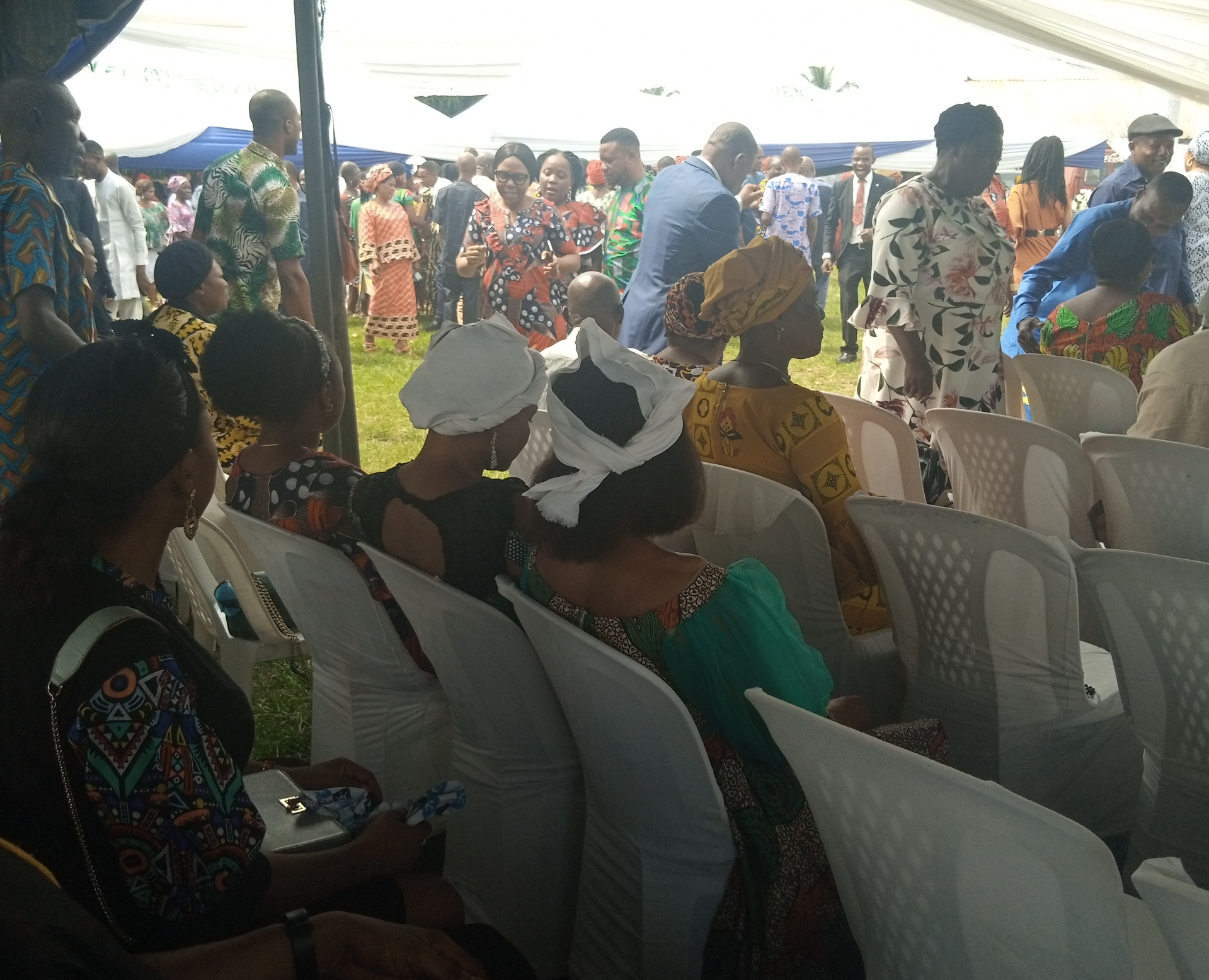 It was over crowded that's why it was taken to a nearby primary school. But bouncer's and other security men did their works perfectly. Everything went smoothly while the preaching last. The preacher made mention of one living a good life because death can knock at your door anytime.
Shocking announcement at the burial
Now I know why poeple don't believe in going to church and some interested once has losses interested. Those church preacher's are after Money. After preaching, the next thing I heard is, it's time to make money. And poeple where called out to donate money inside a big bowel they kept there
He said that poeple should come group by group to donate money. That the first group should be NGN- 2000 to 5000. After that, second group followed, which was NGN- 500 to 1000. Lastly the last group which was donate what you have 😂. Seriously I was shocked because, they came for money not to sympathize with the family of the diseased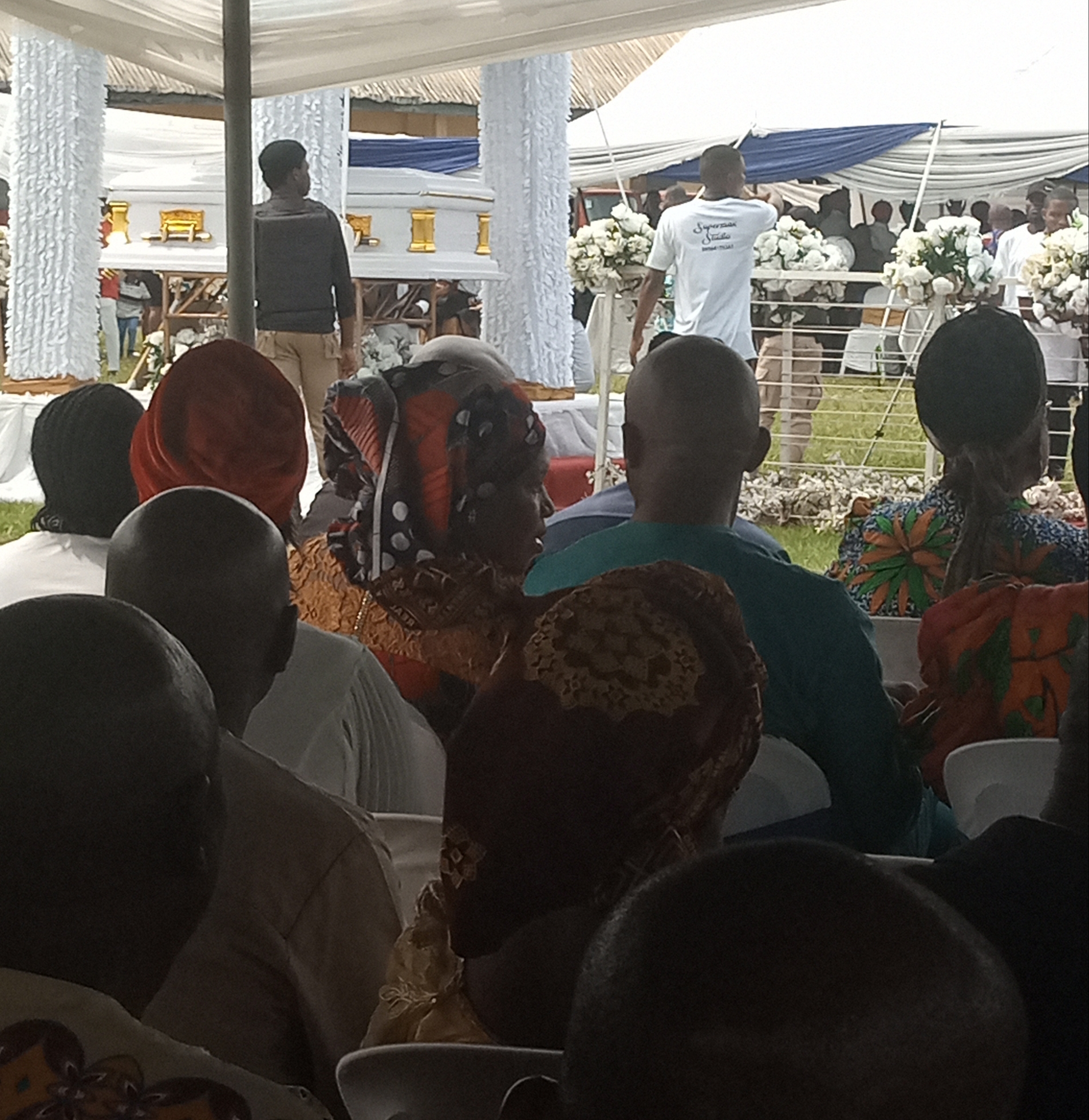 Poeple where going out to contribute money for them.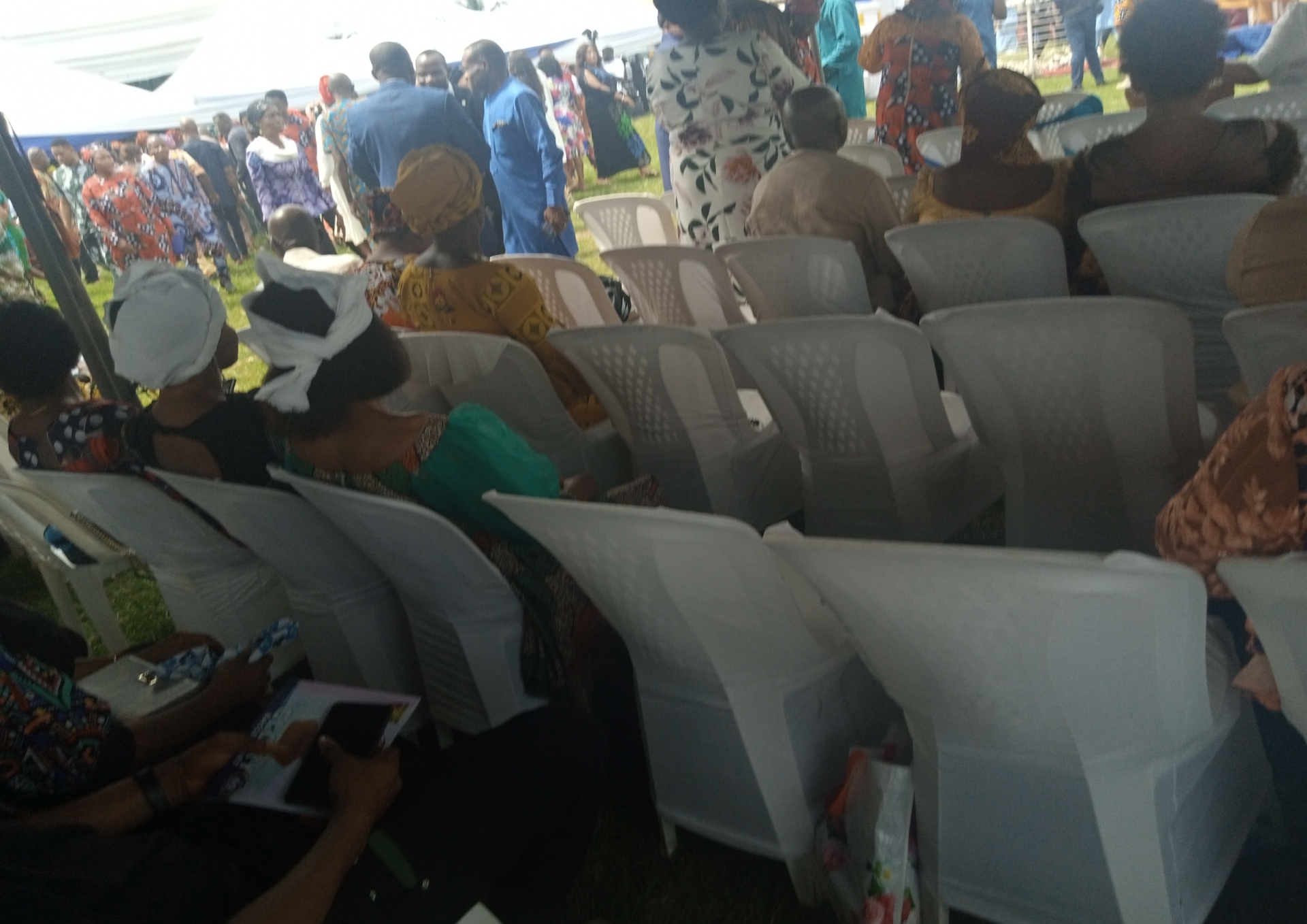 They undertaker's made the burial lively.
After the preaching and collection of money, the undertaker's were instructed to do their job. As soon as they carried the coffin, show started. They first presented the diseased to her family members before taking her body to her husband's compound.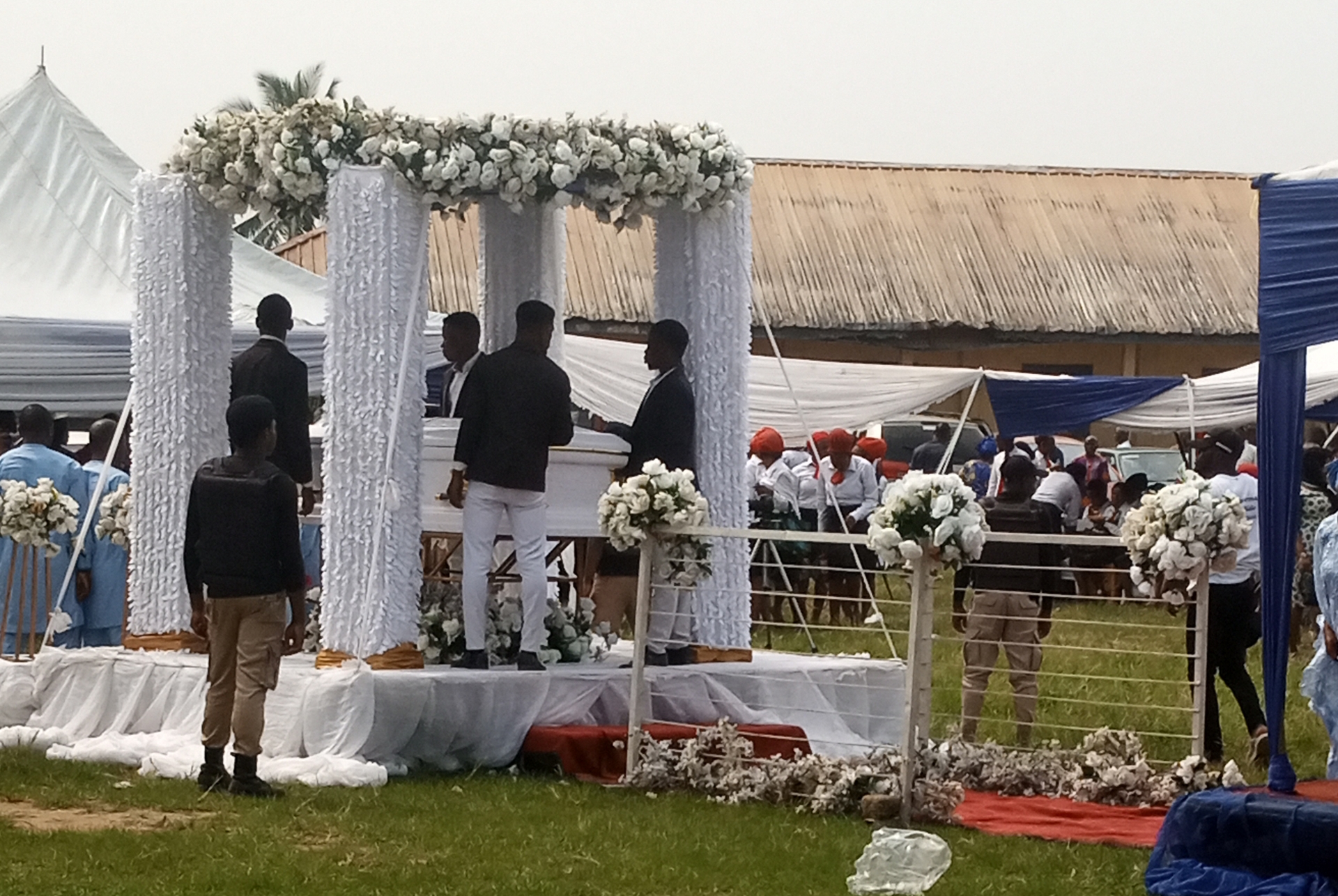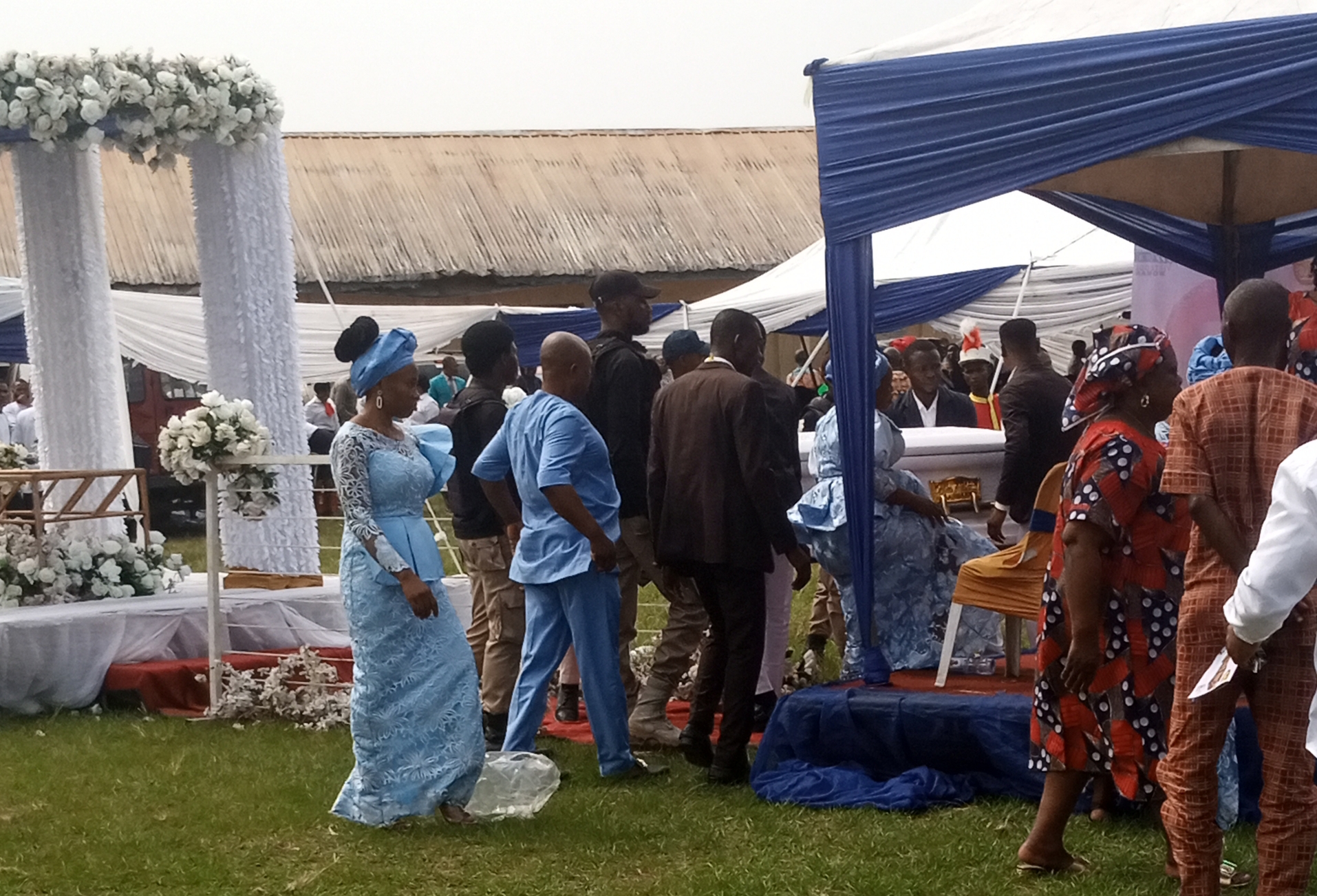 While on the way, they presented all forms of dancing steps. It was really good sight seeing. I really enjoyed their presentations. I captured and made some videos of them. But will only share the pictures with you. Pardon me for that please.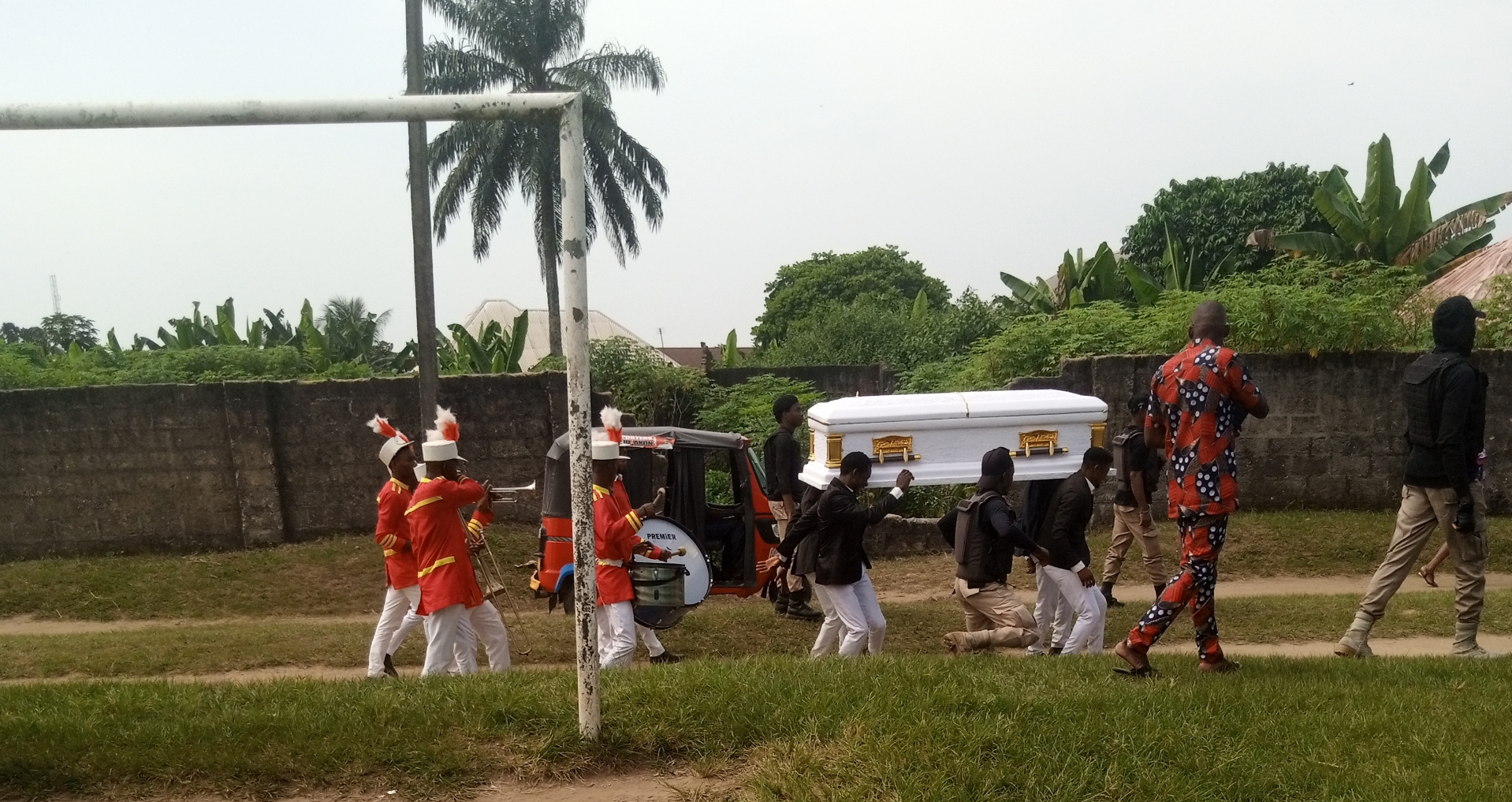 The undertaker's leaving the school premises to the diseased compound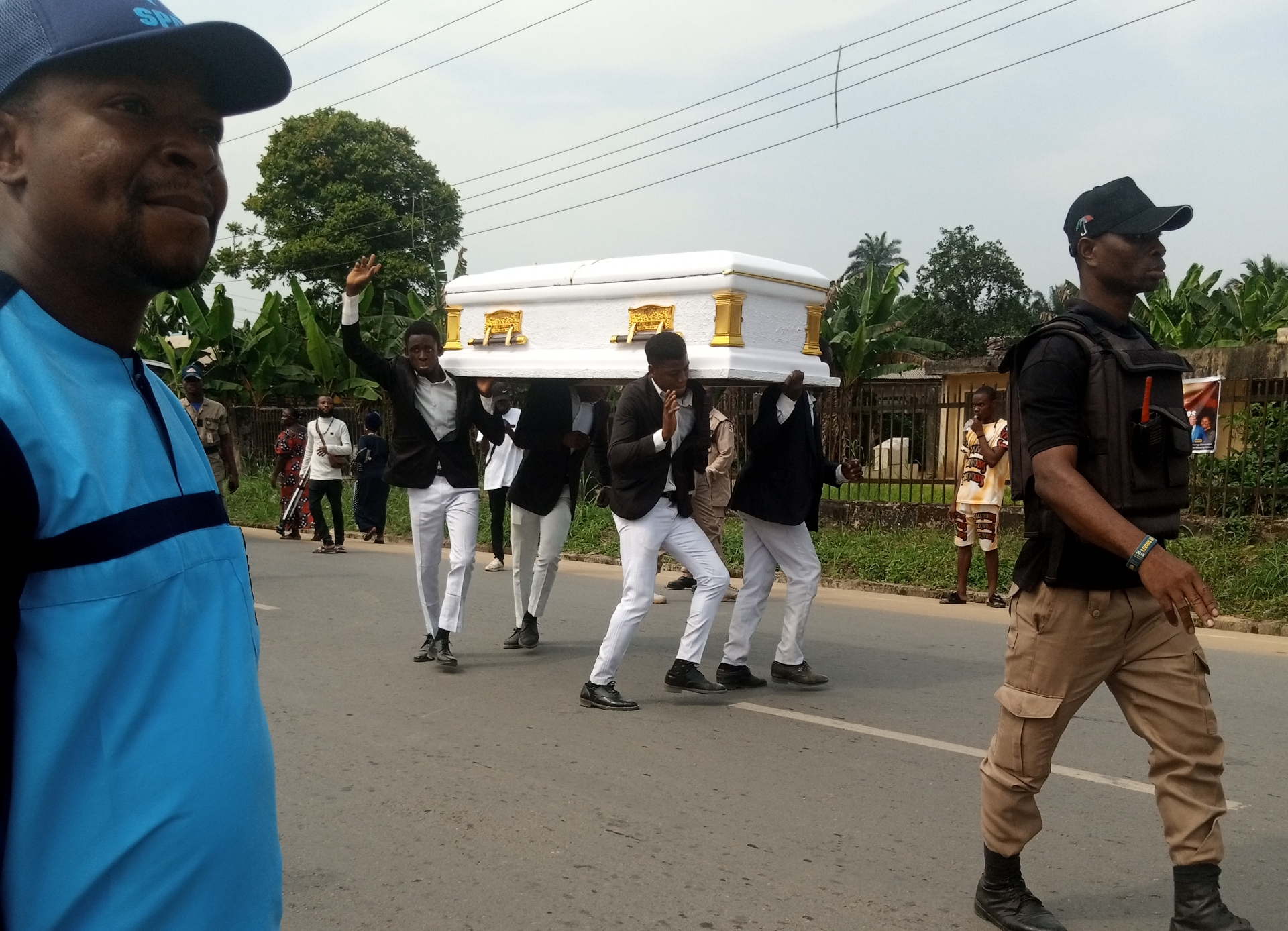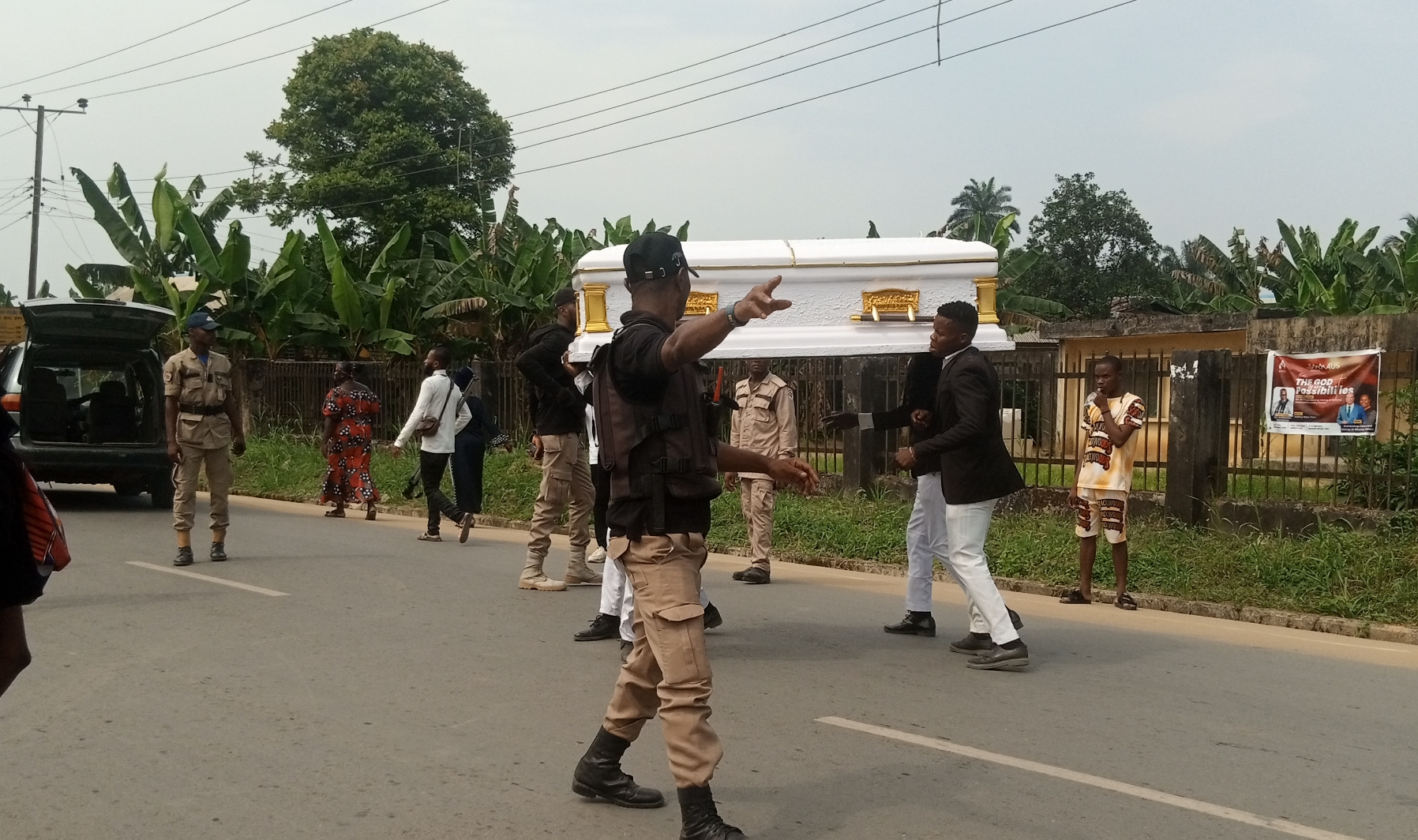 I can't help but to stand and watch.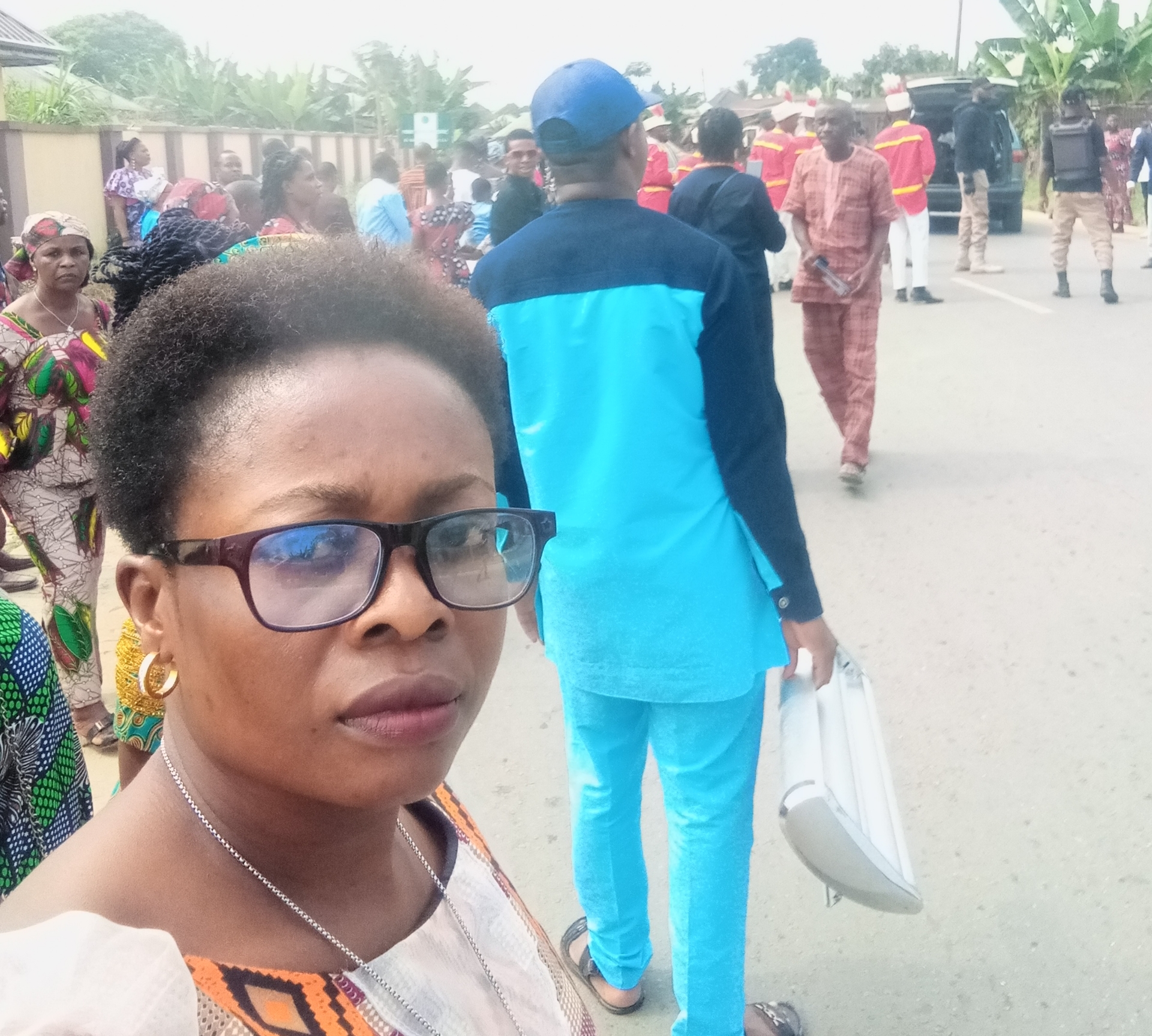 I nearly cried at this point.
When we finally arrived at the late woman's compound, I saw her children crying. I know why they felt that way. Their mother is returning back to dust and they won't see her again. I felt so bad because it reminded me the death of my late mother who died at the age of 59 some 6 years ago. Here, the diseased is 60 years old. I don't want to remember those painful memories of my mother's death. That's why I held my eyes not to shed tears. Instead of crying, I left the environment to another place.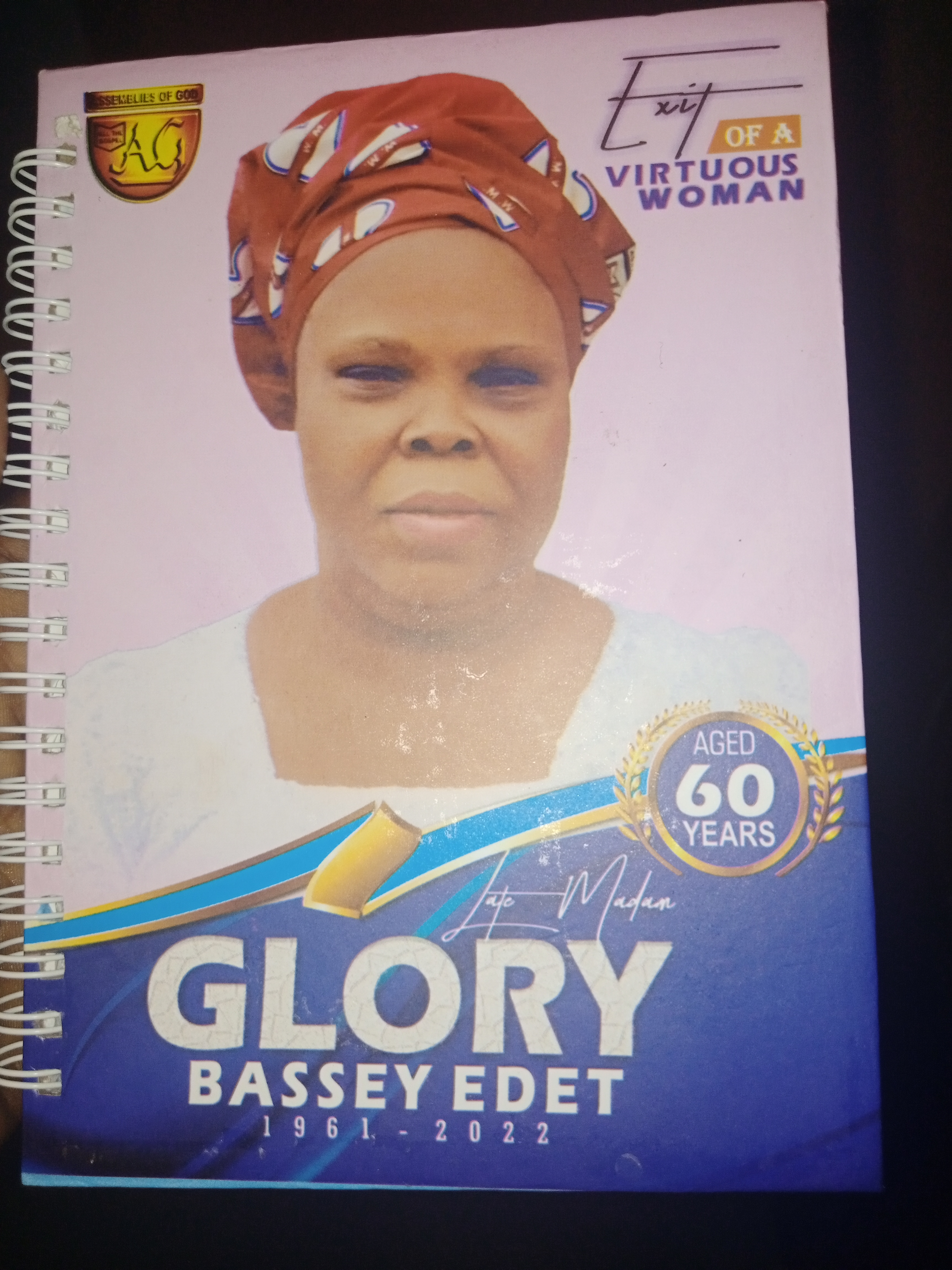 Finally the woman was laid to rest. Death is the greatest enemy of Man. Whatever thing you can do now to live a good life do it. Enjoy yourself when you are alive. Remember your Creator in all you do. Thanks for reading friends. That's how my Saturday went.
---
---