Intangibles.
Joy beckons at the end
Where the tunnel ends
And light is seen
Like one coming from the dark.
Peace flows at the point
Where contentment is seen
And there is no rush-
To do what is extreme.
Happiness is a faithful wife
She clings unto you at all times
No conditions to attach
Just the right spirit to life.
Success is inward
With branches outward
Its root are deep
In contentment and peace.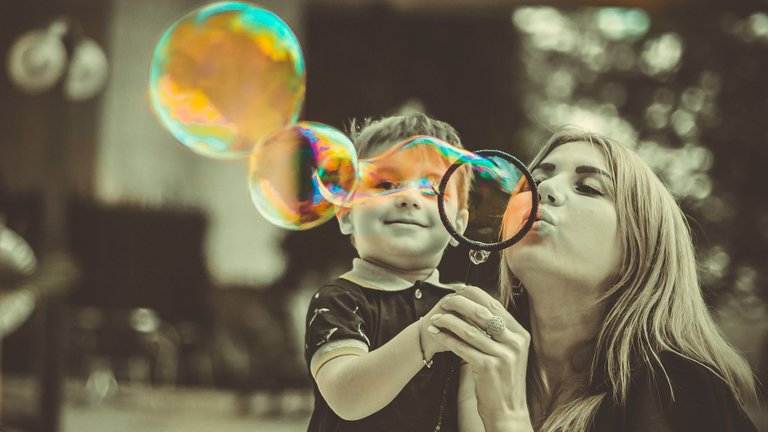 Image by Marvelmozhko from Pixabay:
https://pixabay.com/photos/mother-son-bubbles-blow-play-2935723/
---
---