Rainbow.
Shiny and shimmering
Colourful and orderly
Way above the clouds
Hanging in the sky.
Sky's inverted smile
Saying hello to man
From the horizons above
To the citizens of earth.
"You can come out to play"
"No more rain" it says
Mr. Rainbow beckons-
"Let the games begin".
Neatly weft together
Like an artwork to behold
Red, orange, yellow, green, blue, indigo, violet.
Colouring our sky.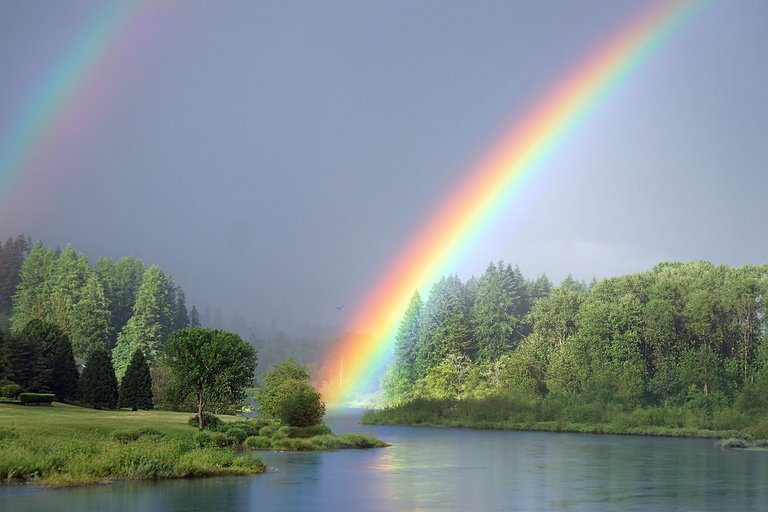 Image by Marvelmozhko from Pixabay:
https://pixabay.com/photos/rainbow-river-nature-landscape-2424647/
---
---