A Wedding Day during Typhoon Odette
It's been a month since my best friend got hitched. It's been a month also since we experienced the devastating Typhoon Odette made landfall in our country Cebu, Philippines.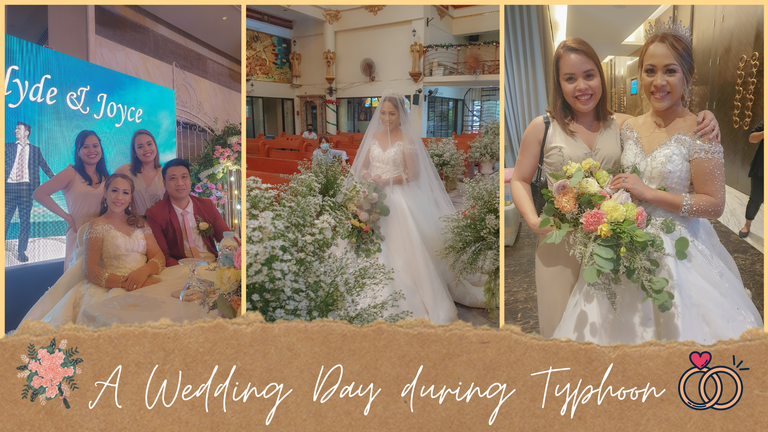 Hello, Hivers! How's everyone doing? I hope you are all well! I know it's been a while now since my last blog. So, here I am now back on track! 😄
In this blog, I will be briefing all of you on my experiences during my best friend's wedding @morenatravels and the typhoon that happened at one time. Yup, you read it right!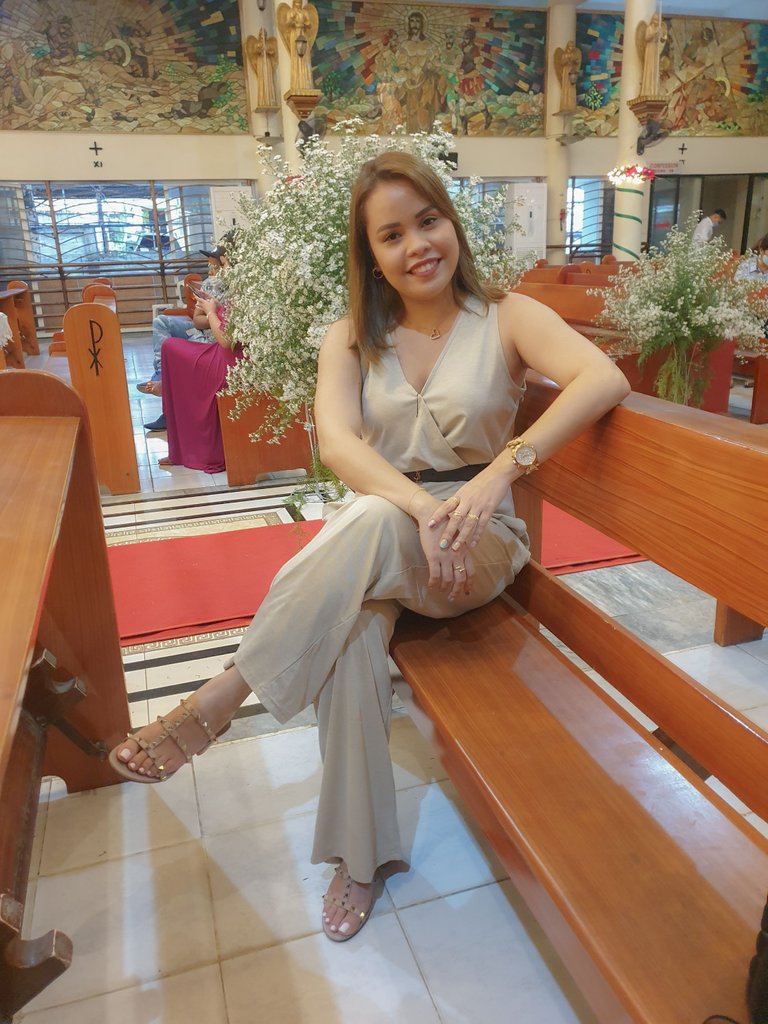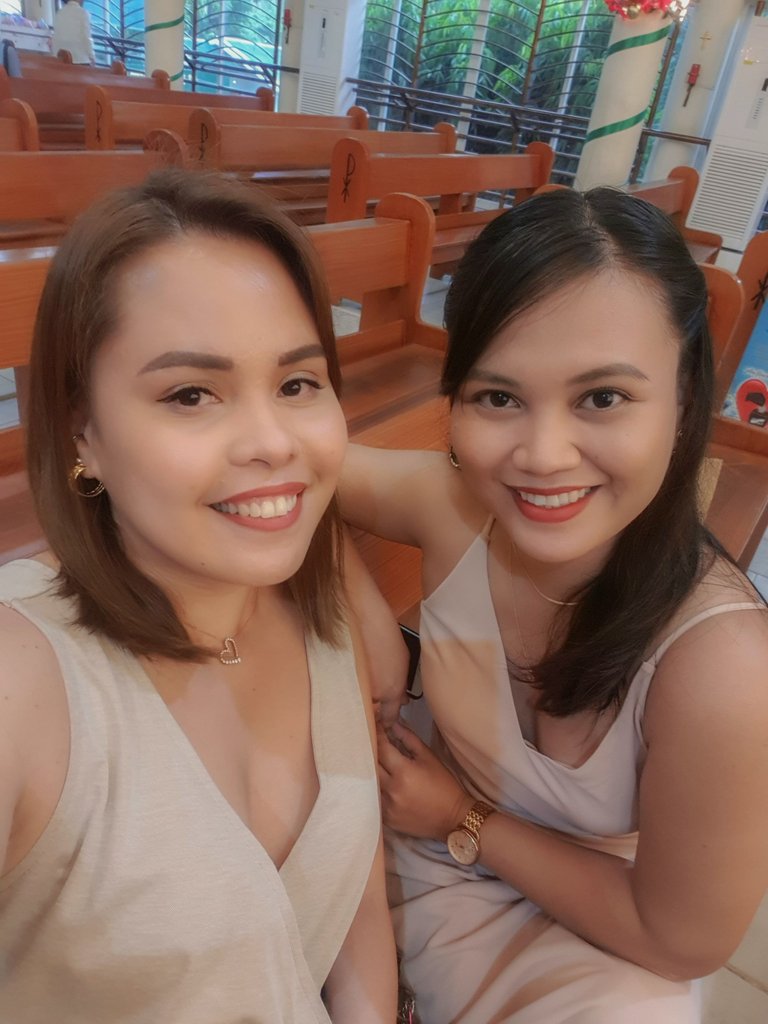 I and my bestie, Aubrey, arrived at the church early. Driving here was such a little bit of a squabble. Since the typhoon will make landfall in our area, it started to rain heavily. Trees were started to dance and some of the branches of the trees fell down due to heavy winds. I was driving carefully and attentively until we arrived at the church safely.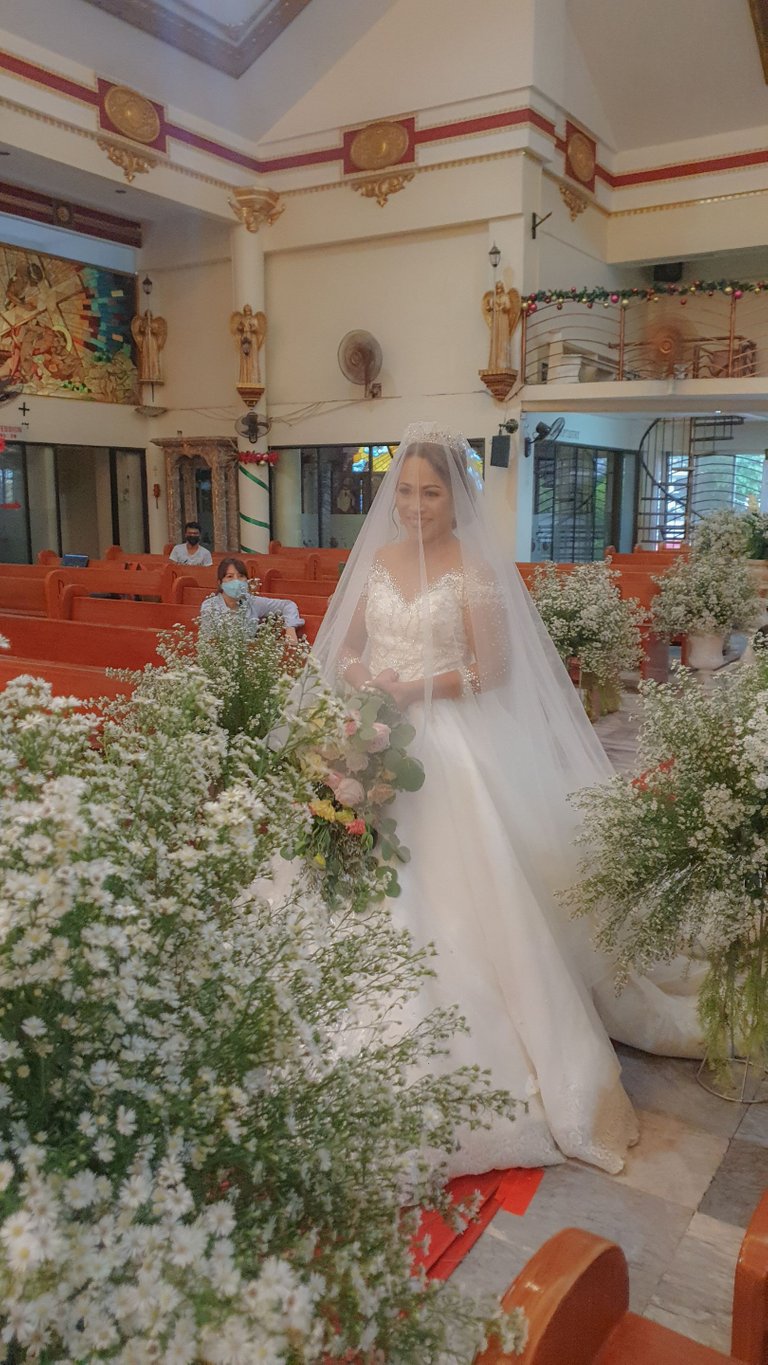 Here comes the beautiful bride @morenatravels💐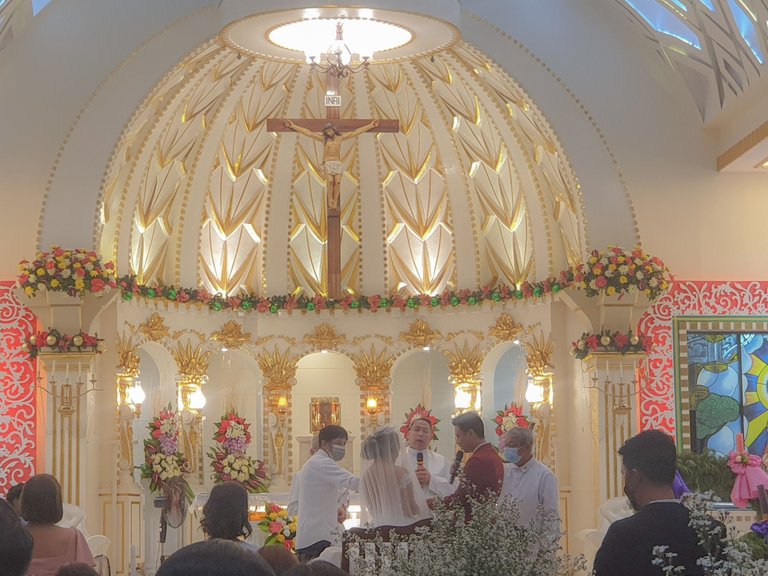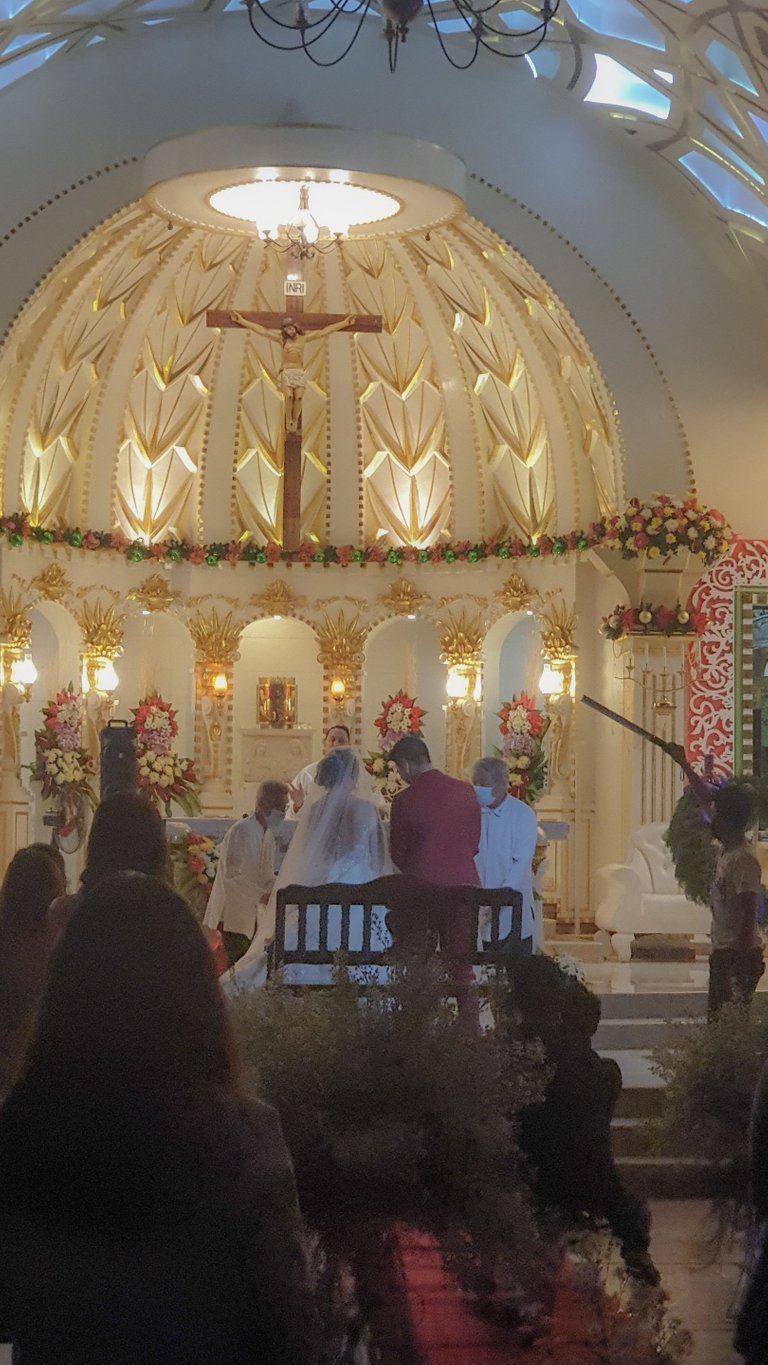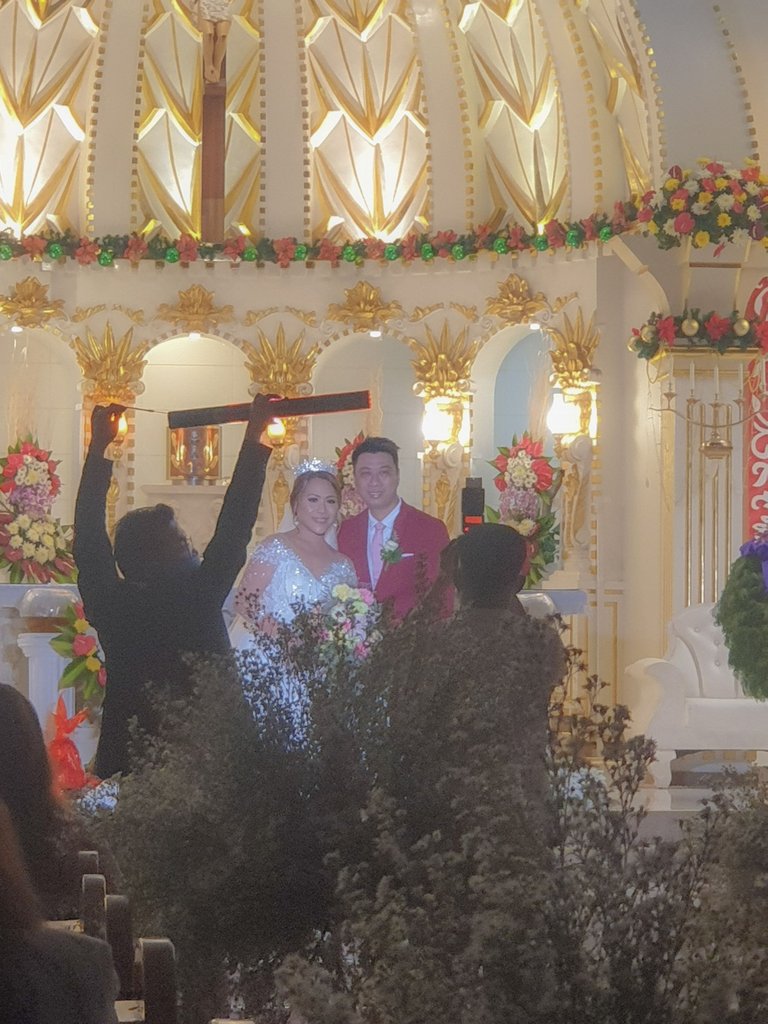 At this point, the big tree that stood beside the church fell down. We also experienced a blackout inside the church later on. The strength of the wind outside was becoming strong. But then again the wedding must go on. Who would have thought that the typhoon will also make landfall on the same date as my best friend's wedding? Nobody! Good thing, the wedding coordinator was well-prepared to bring a led light instead, during picture taking after the ceremony.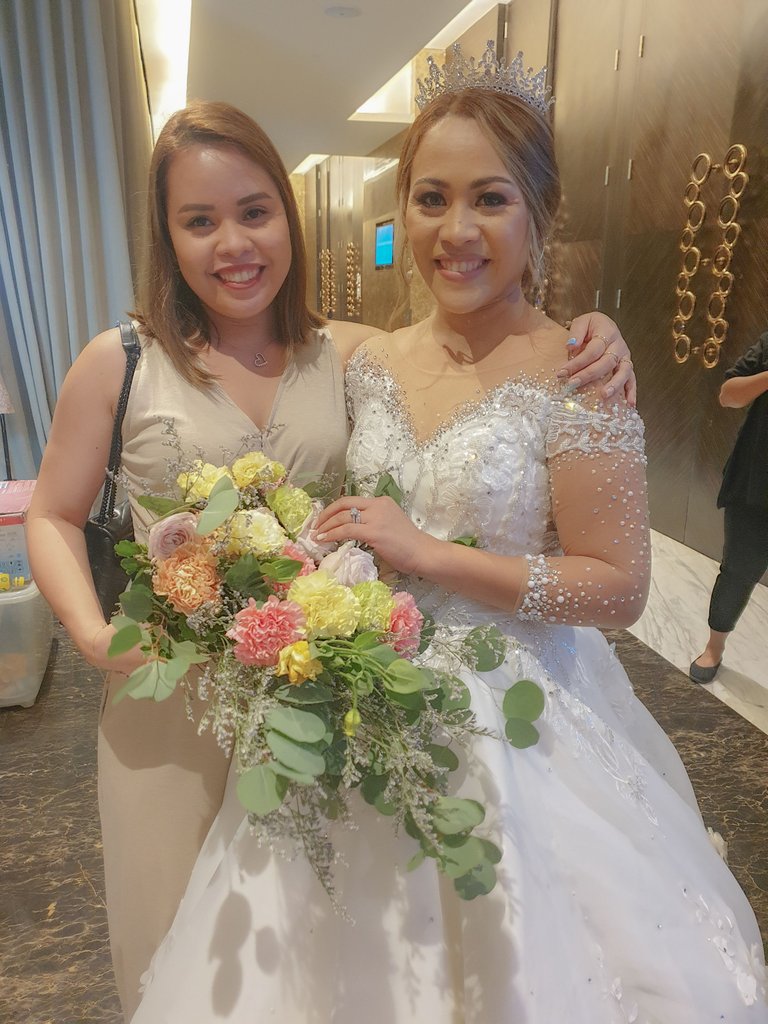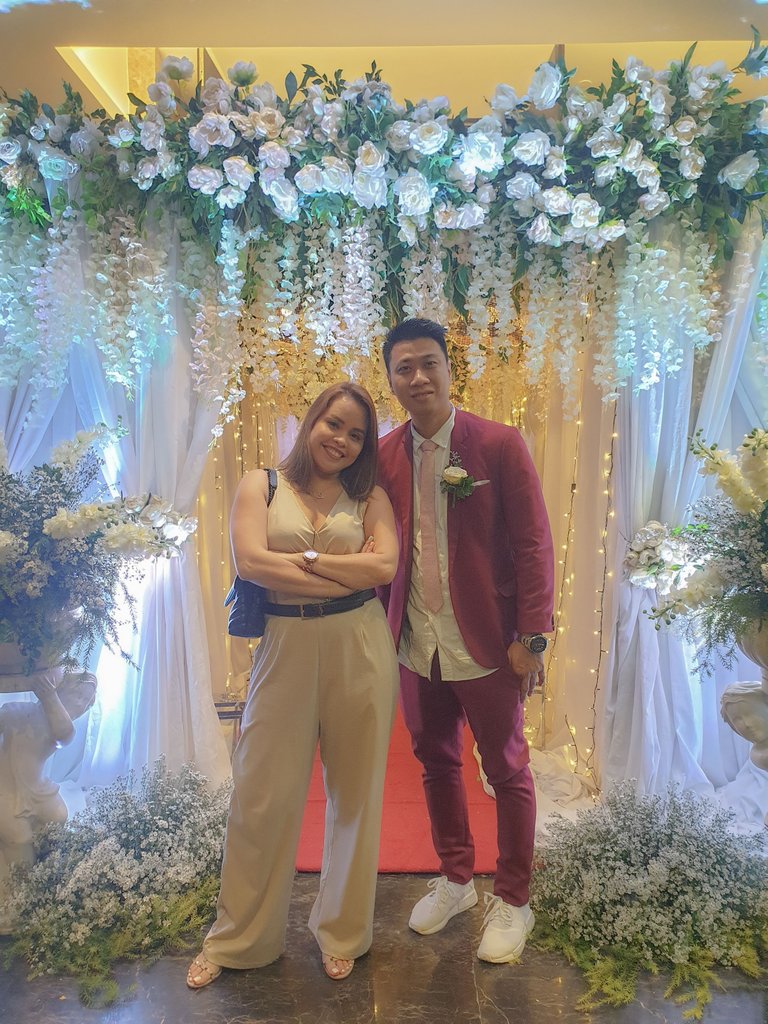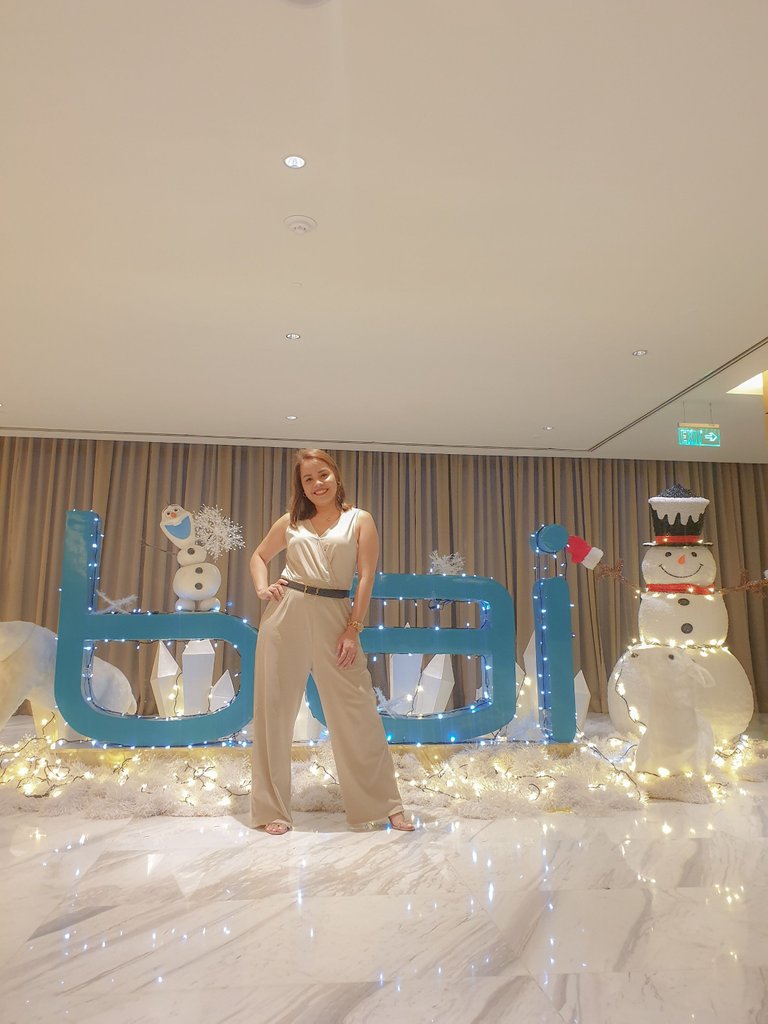 After the ceremony at the church, we headed to Bai Hotel in Mandaue. Before the program started, I got the chance to take a photo with the bride and the groom. Of course, a solo pic is a must!
Here are some snippets during the program: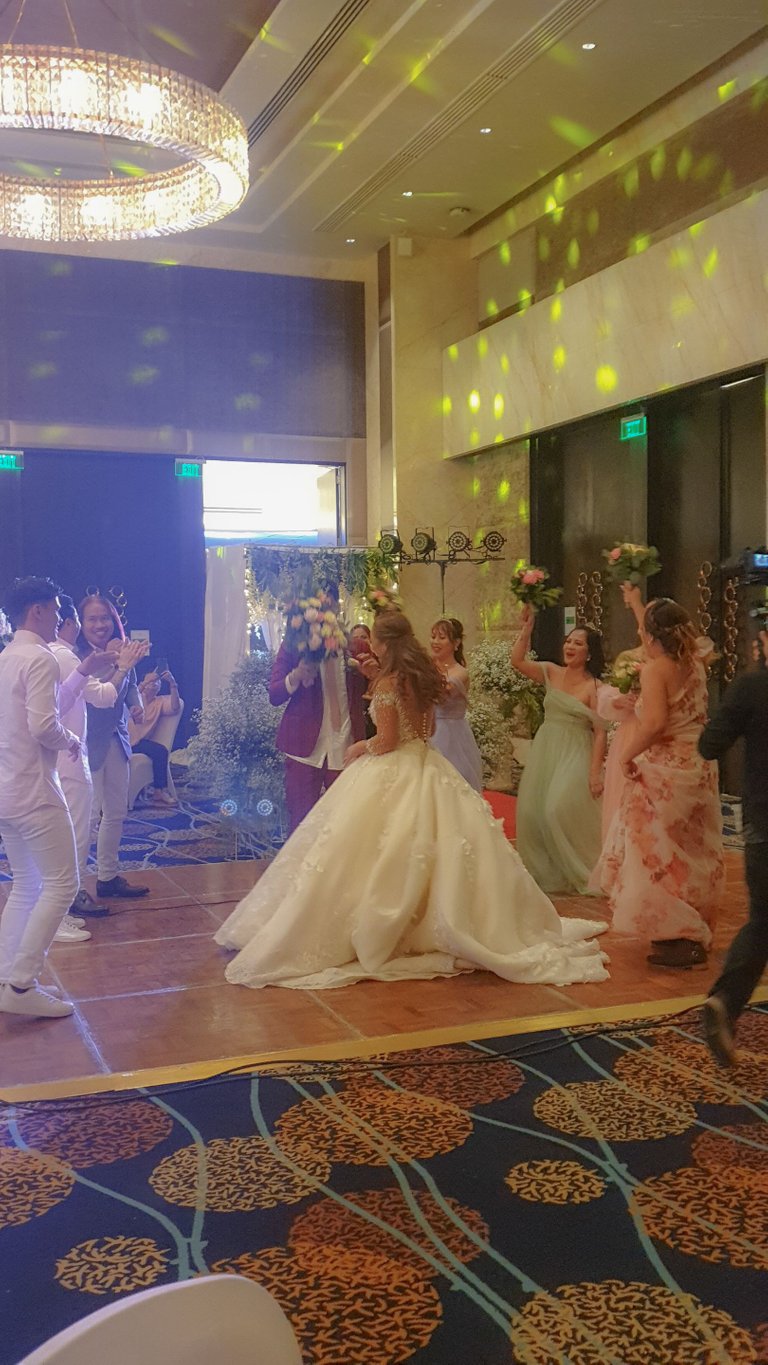 Entourage entrance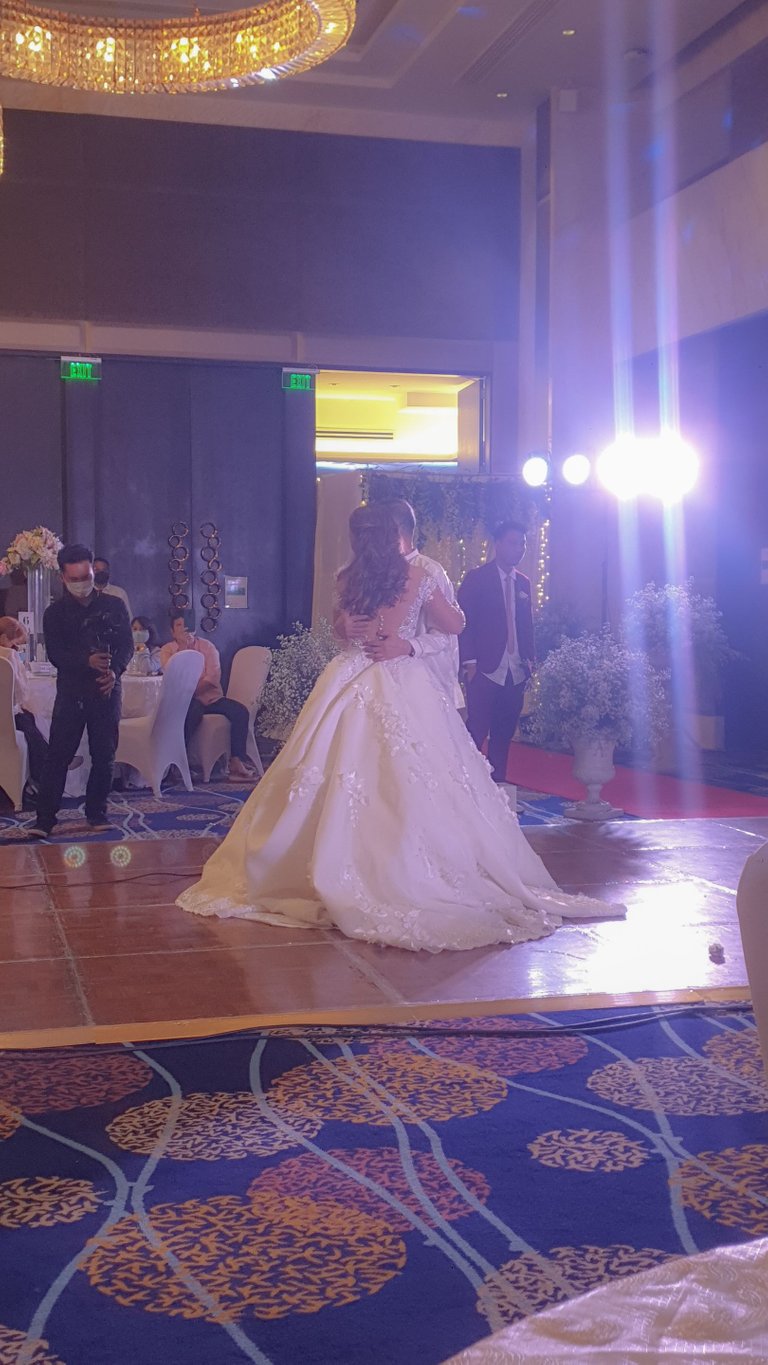 Father and daughter dance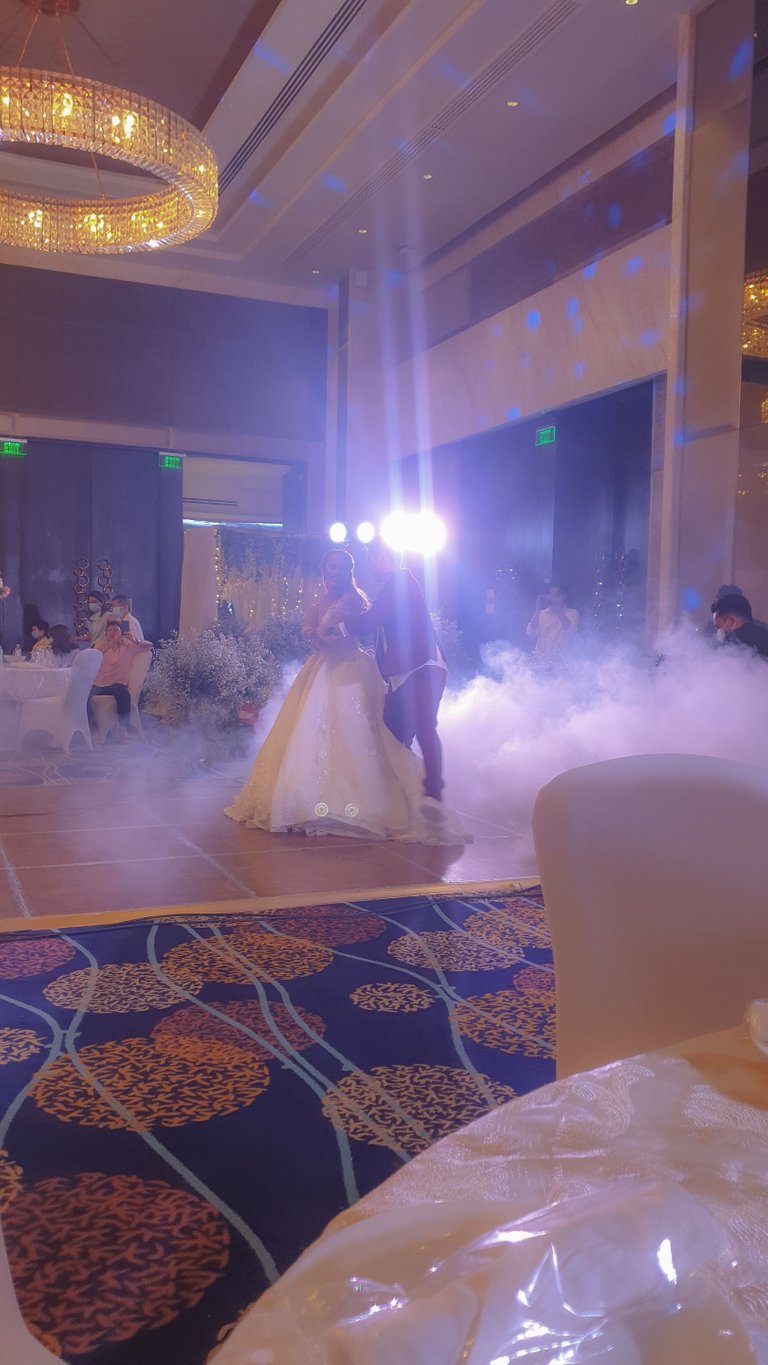 Their first dance as husband and wife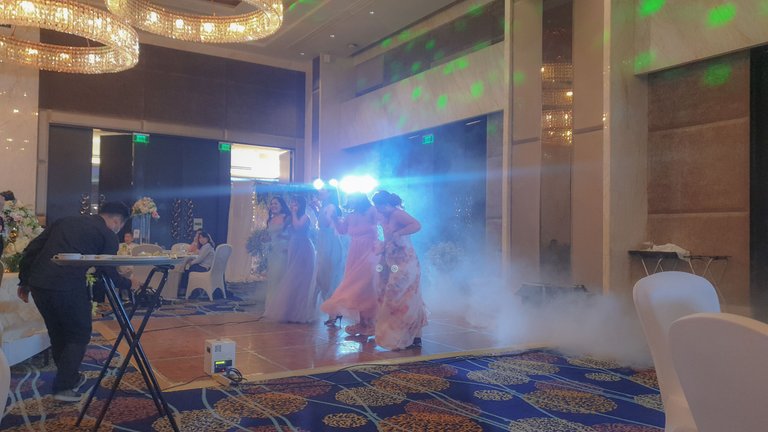 Sisters @gwenfinity @sassycebuana @jongcl @swaycanete @eeventuree @krystalogue made a surprised dance for the bride. Weren't they the sweetest?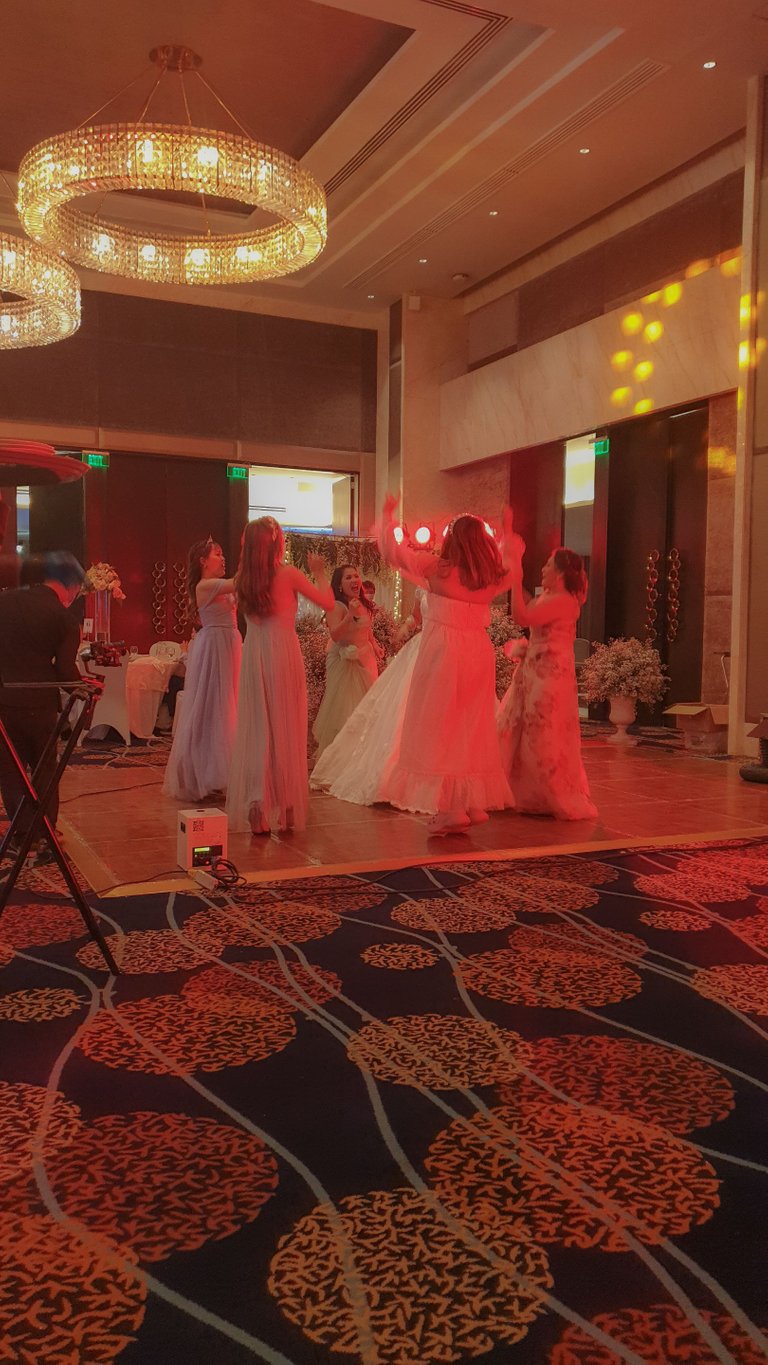 The bride joined her sisters on the dancefloor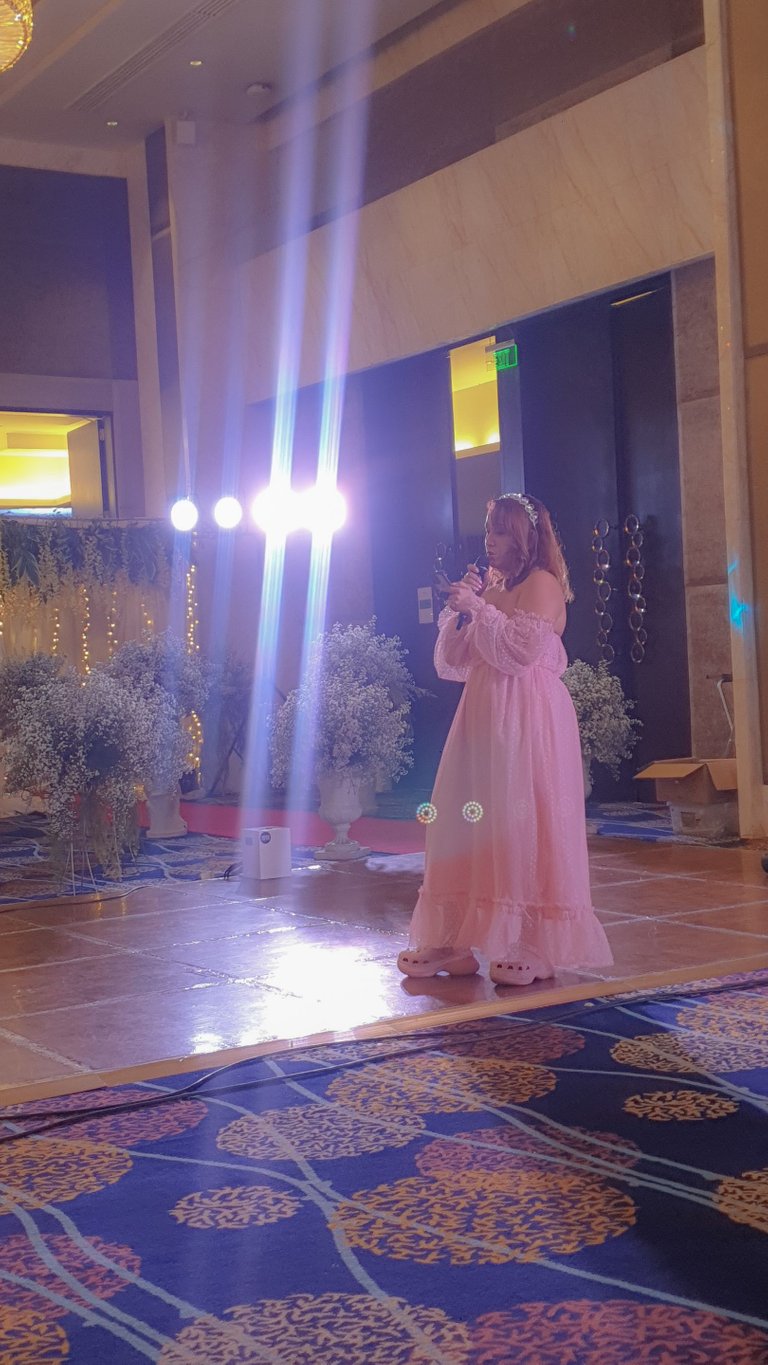 The gorgeous maid of honor made her speech to the bride
While we were enjoying the program, somebody shouted that there was an earthquake. Actually, the building was a little bit shaky because the wind was getting stronger. We were rushing outside to evacuate. On our way out, one of the staff of the hotel was confused why all of us were outside. He told us that there was no earthquake and we were advised to go back to the function hall.
When we were back inside the hall, we stayed calm by watching the same day edit of the wedding. In between of our watching, we heard broken glasses of the hotel and by then, we were evacuated fully to the other room which had no glass that surrounded us. They also evacuated all of the guests that were checked in on that day.
We were stuck in the evacuation room for about 6-7 hours. During these hours, I was busy in contact with my family as well. Electricity and signal were slowly shutting down. Nothing I could do at that moment but to wait until morning when I go home.
I stayed in the hotel the whole night because I was scared to drive in the street with no lights and debris are everywhere for sure. In the morning, on my way home, these are all I witnessed while driving home.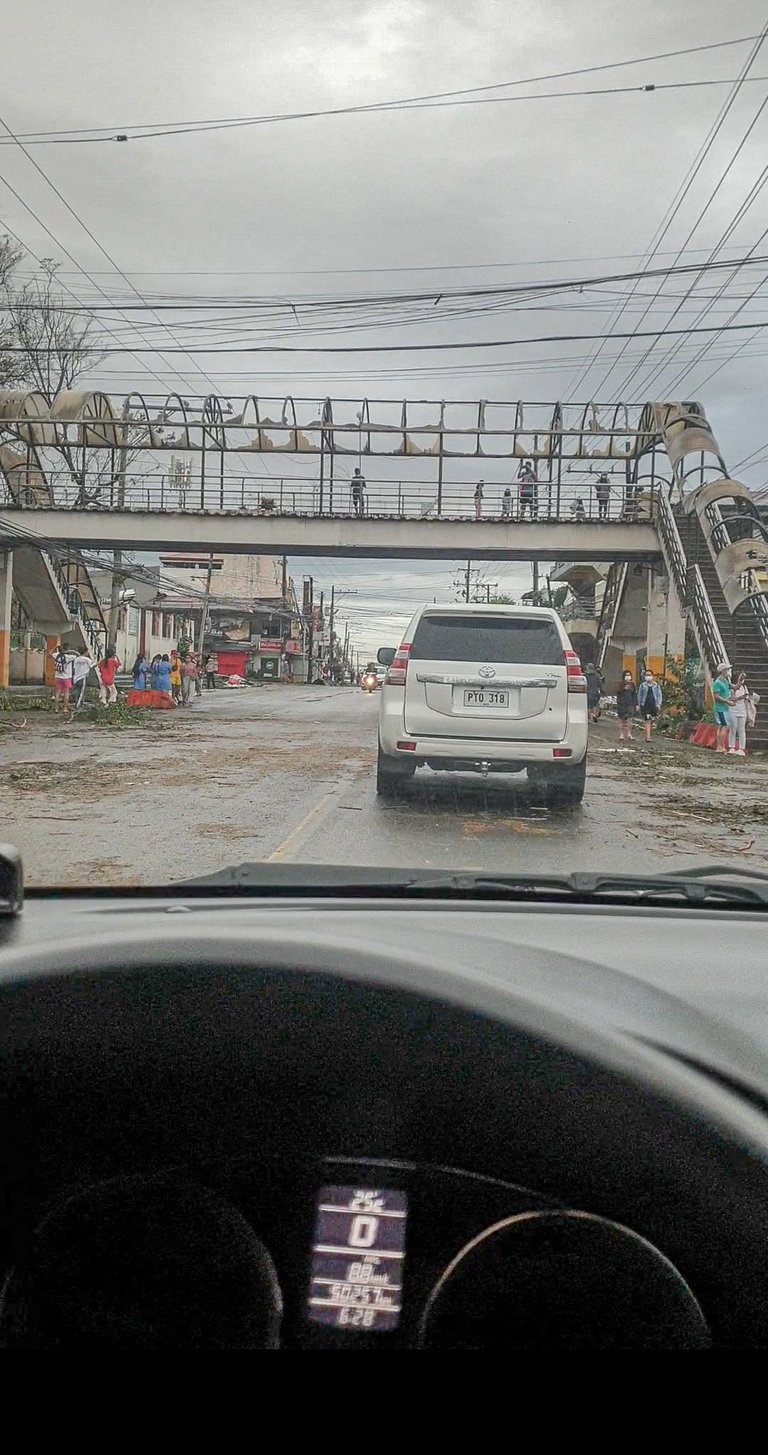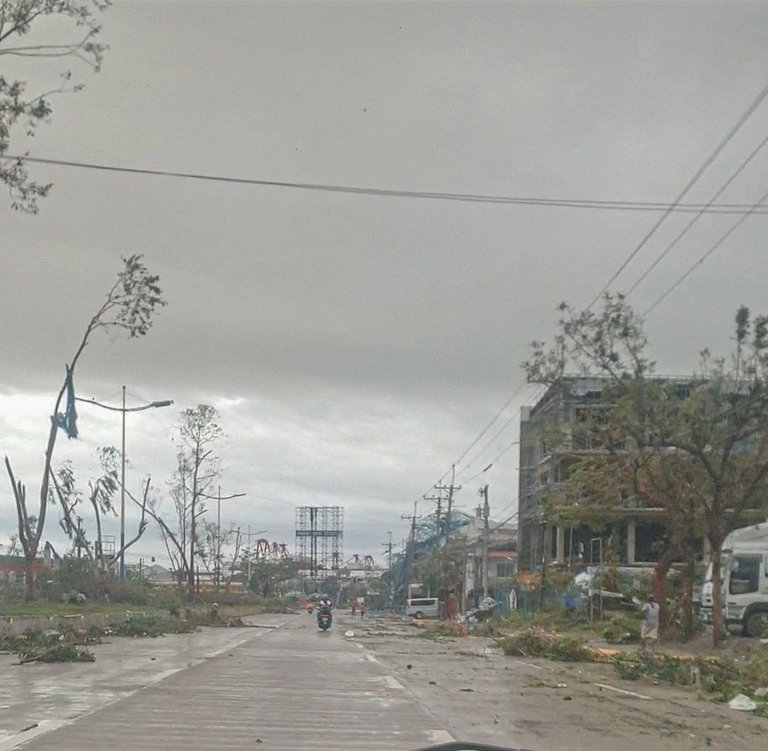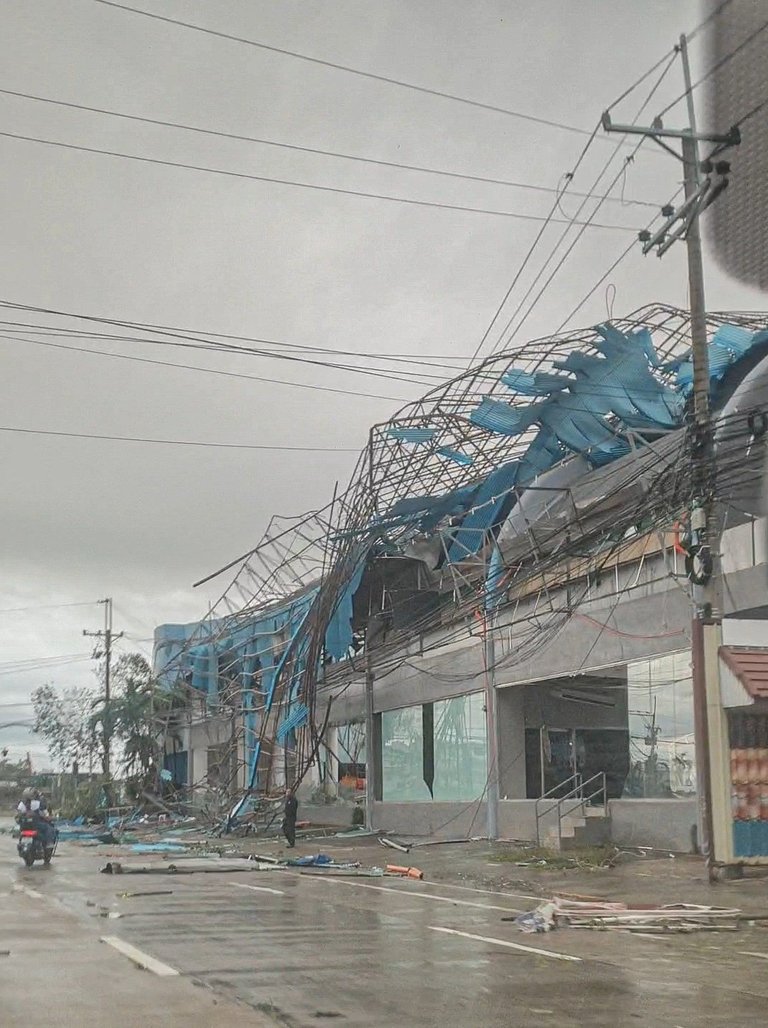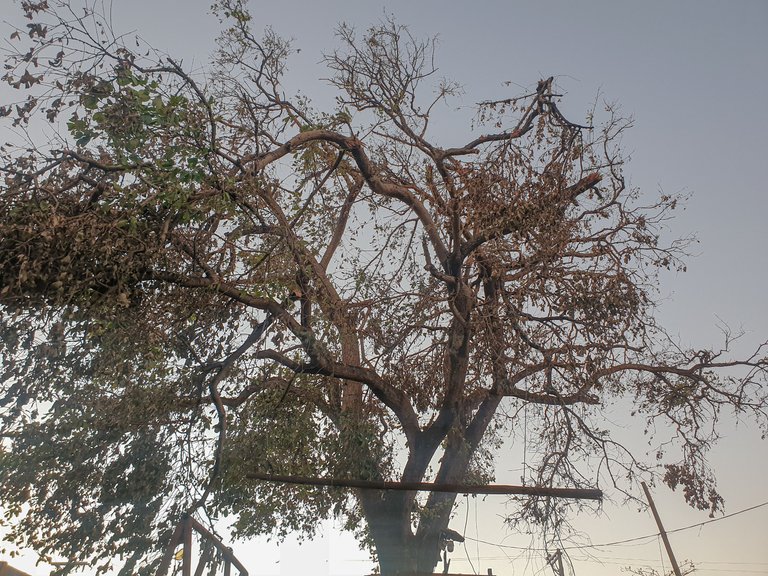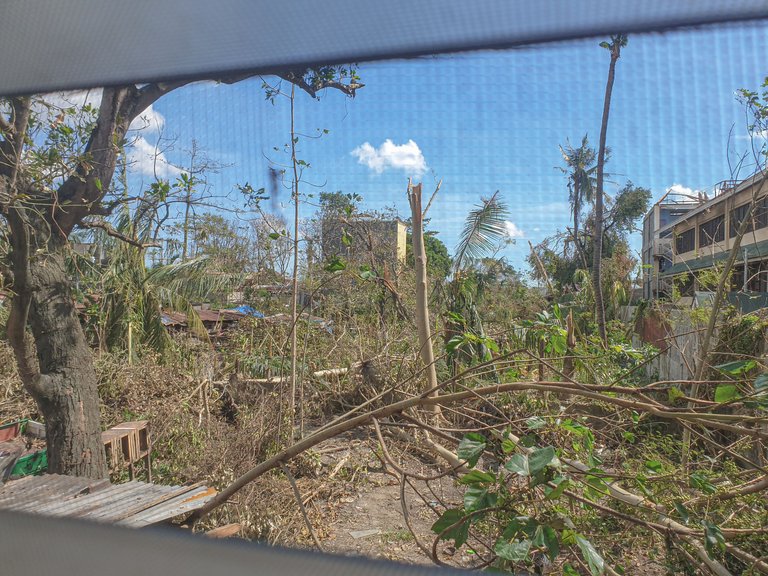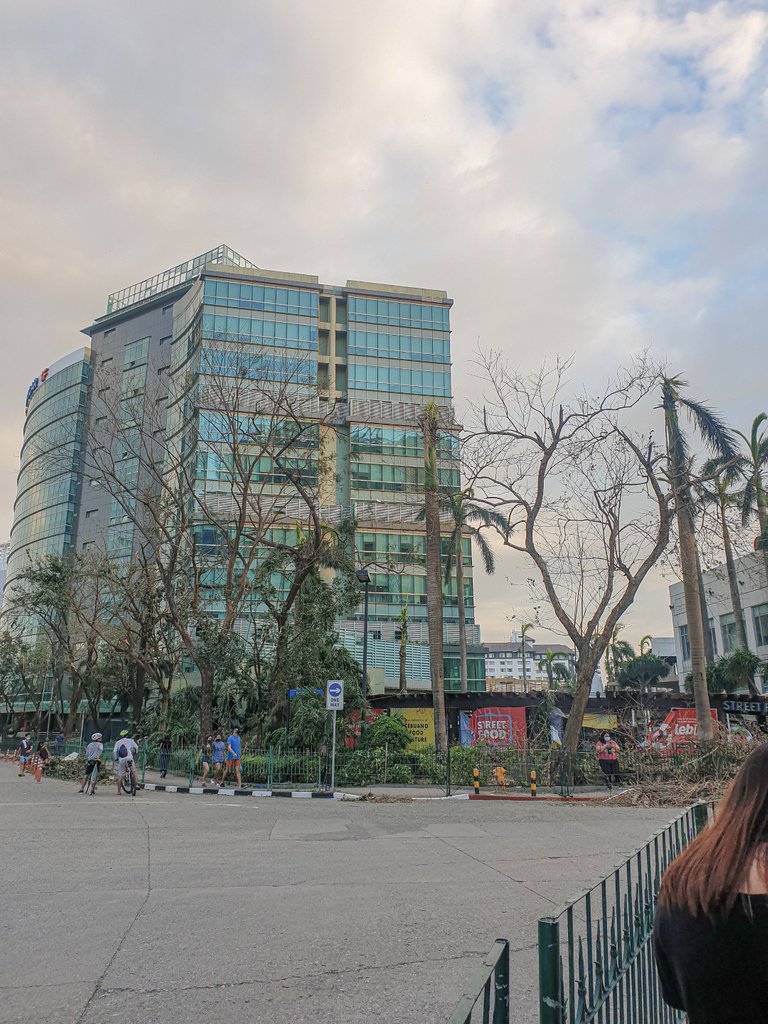 I felt sorry for my City when I saw all of these. I couldn't fathom how is this happening. Some are homeless. No electricity. Water is limited. Very long queues to gasoline stations, ATMs, and grocery stores. Limited to none access to mobile data, internet, and phone signal. Everybody was struggling. However, we Cebuanos are known to be resilient and optimistic. The typhoon might ruin everything, but it didn't destroy our faith.
Today, exactly a month now, restoring of electricity is slowly back to normal. Finally, we can now drink cold drinks. Lol! Running water is now available. No more long queues to ATMs, grocery stores, and gasoline stations. Trees are blooming new leaves as well. Everything is slowly back to normal now. Thank God!
May we all learn something about all of the natural disasters that we have experienced. Pandemic. Typhoon. May we realize what truly matters in this world. And we may not be discouraged and give up right away that whatever we've been through and we will go through, life is full of surprises yet wonderful. 😊
This ends my blog. Thank you for reading.
Until then, Hivers! Ciao.
---
---