Today not Tomorrow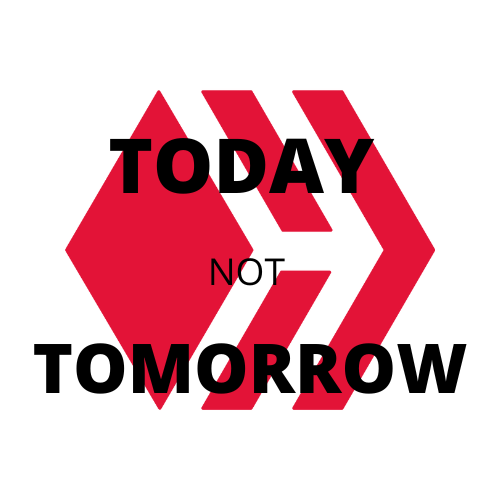 made by canva
Humans are known for the will to achieve their heart desires, to achieve even the impossible, and the will to go lengths to achieve that which they always wanted the most, but we are also known for our laziness and procrastination, what we are supposed to do today, we push it to tomorrow, and the most deadly disease, and the virus in our present dispensation is that we think that tomorrow Is guarantee, that we are promise tomorrow, the moment we are alive is what is guarantee, life never promise us tomorrow, I watched an interview, which I don't have the clip at the moment, which the person that was been interview asked the interviewer that if he has forever will he accept it, the interviewer say yes, the man that was been interview say if you have forever to live then the is no need doing what we are doing, because we will have all the time to do that, if you have forever you won't bother to go to school, or anything you are meant to do, because tomorrow is always guarantee, what makes us human is that we should know that tomorrow is not guarantee, if you have forever you won't ever bother to wake up from your bed, because you know that they is always tomorrow to do that, the beauty of life is that we don't know what coming next.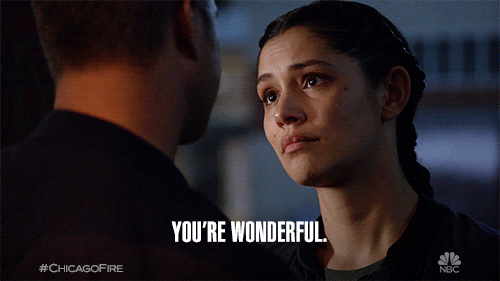 Powered by giphy
man is a wonderful creature, even when he doesn't know what to expect next, or what is coming next, he always strife and overcomes, for example, if you are supposed to write an exam and you have seen everything that was meant to be asked in the exam, you will be happy because your result is guarantee, but the person that hasn't seen that exam question wrote the same exam and have the same result as you will be even happier because he doesn't know what coming but he overcome, the beauty of something is not the result, but the process at which the result was achieved, most time the result of something is not as important as the process, because, with the process, you can produce that thing again and again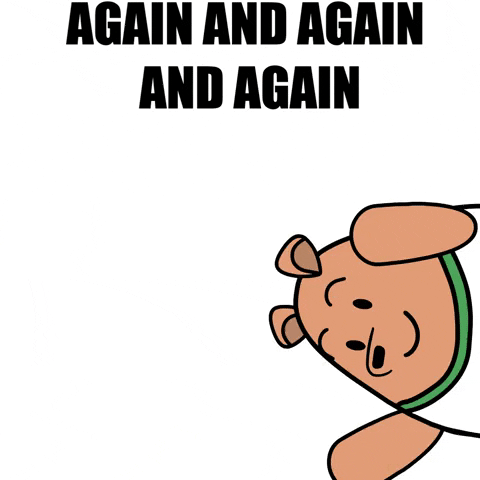 Powered by giphy
if you promise someone, to give them something, and when you fulfil your promise the person will be happy, but if you surprise that person with that which the person wanted then the person will be even happier because the person is not expecting it.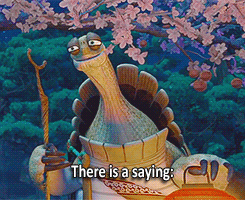 powered by giphy
Master oogway in kong-fu panda say, yesterday was a history, today is a gift and tomorrow is a mystery, what has happened is in the past, it history, we don't need to dwell in the past, anything that happened yesterday was in the past, so let it be in the past, today in the other hand is a gift, what we do with it , is entire up to us, so the gift of today we should not push it till tomorrow, as it is mystery yet to be unrevealed, and tomorrow which is not guarantee and promise is just another puzzle to be solved, if we practise this law of today not tomorrow it will reduce procrastination and increase our consistency, about consistency I have seen a lot of people that are consistent offline, online and even on hive, some are consistent in posting four time a week, while others three time a week, and their engagement on hive is something else, but they are two people that has master the act of day by day consistency @daltono and @tarazkp, consistency at this level is something else, their engagement and the quality of their post is a different ball game, the energy they put into their day to day activity on hive is just so amazing, hope someday we will get to the level of your consistency.
What you are meant to do today don't push it till tomorrow, tomorrow is not guaranteed, and it is a mystery yet to unfold, you don't know what it will present to you, so anything you are supposed to do today ensured you accomplished it today, and don't wait for it tomorrow.


your comment and upvote are highly appreciated
---
---