A CAFE NBC (" NOTHING BEFORE COFFEE")
Hey dear friends, today I am back here with another blog of food and today I just want to share my experience how my day spent yesterday. Well there is a cafe name NBC ("NOTHING BEFORE COFFEE") which is really a good cafe but he just kept an offer that all the thick shake are of just RUPEES 100.
So all the people went there just to grab the offer well, including me.
So firstly in the morning he was just selling the shakes of worth 100 rupees in cash as soon as crowd increases he was sell the shakes but you have to do online payment and you will receive the order number. So that those people who do not have online payment facility can't take the shake. So I was having the online payment facility and I grab the offer. Only thick shakes were on offer and other things were on there daily prices.
As soon as I enter the cafe the smell of the coffee was literally amazing. As like a natural coffee. And the interior of the cafe was also very good. The cafe was very crowdy because of the offer, we didn't get any table to sit we have to carry our order. But I was just seeing the cafe it wasn't too big a small shop where he made small place of open kitchen and table around them. As you can see in photos how the structure is. A big machine of coffee was also there which you can see from near that how he is making.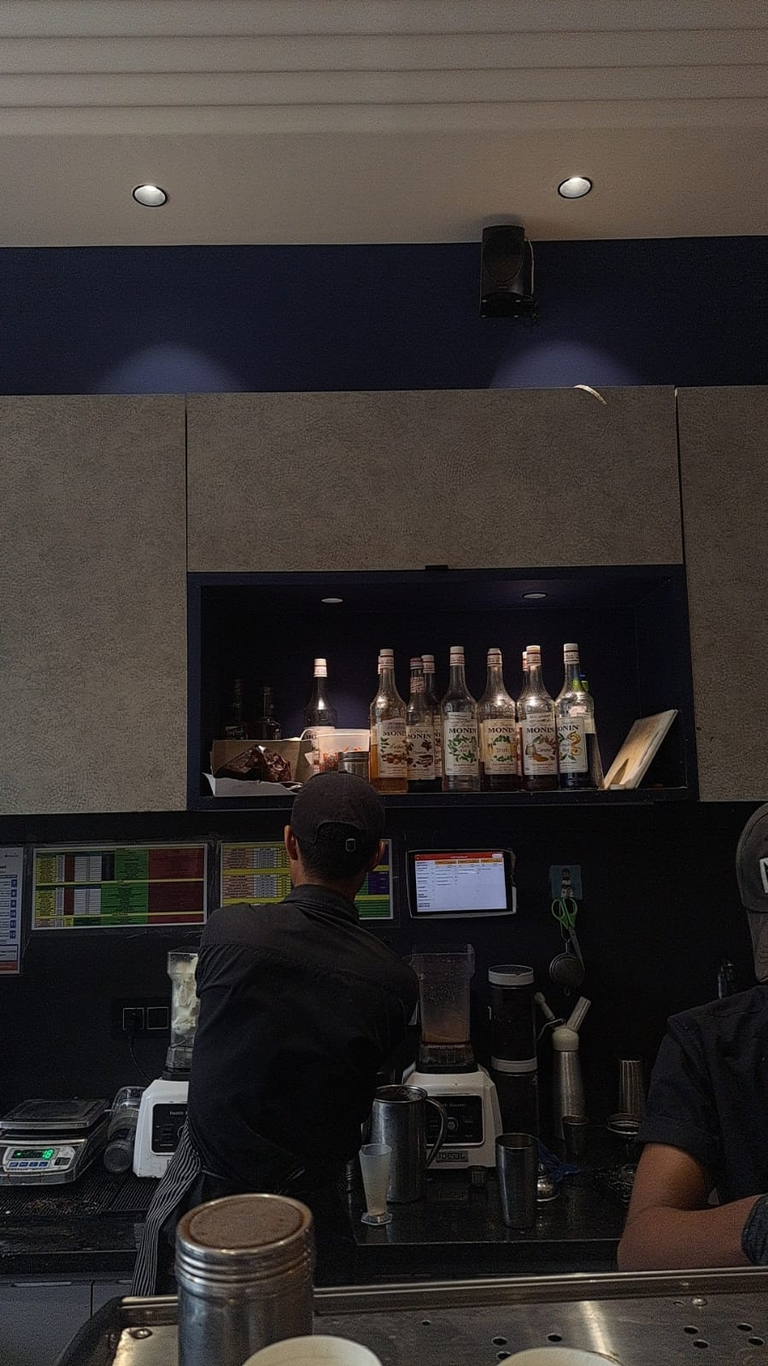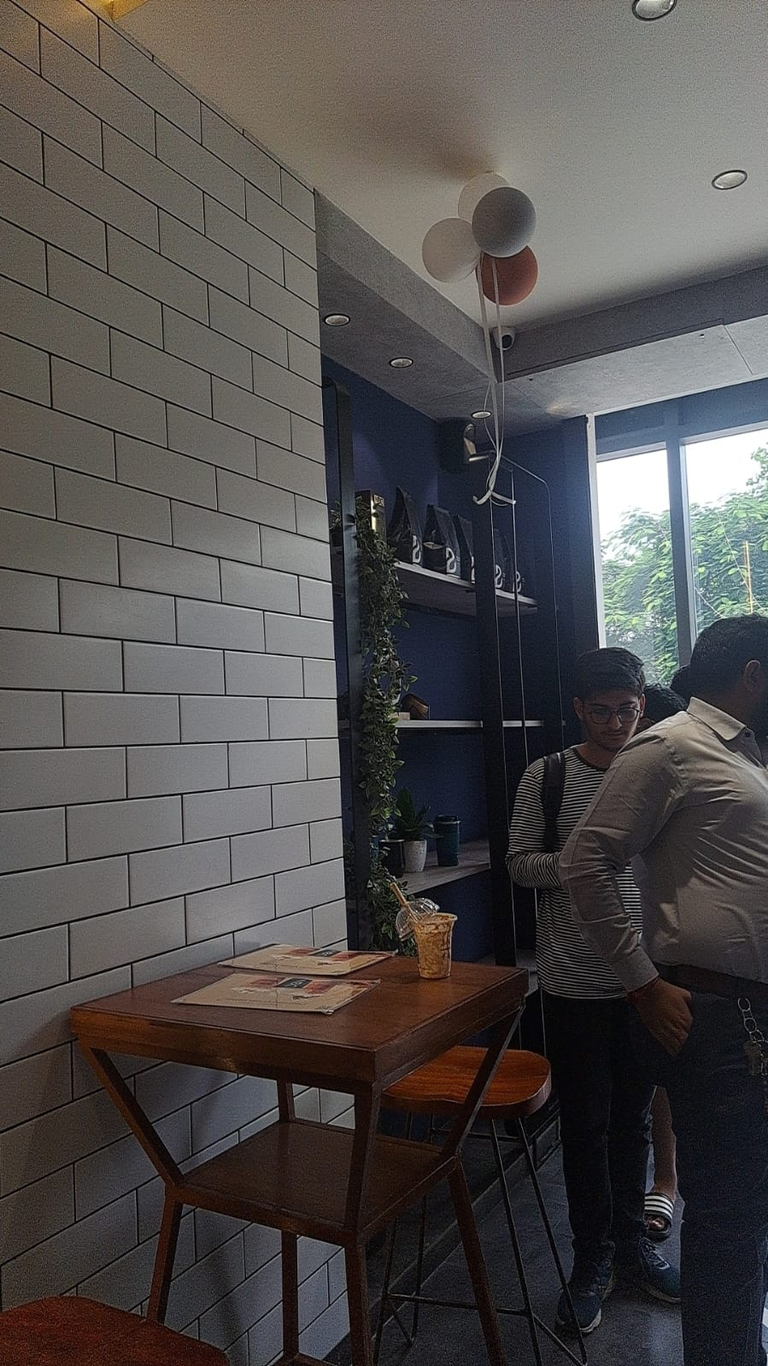 And on the left side wall of the shop he wrote BREWING STORIES in a yellow light and in some different font which was looking aesthetic and many people were clicking photos with their friends and relatives. The place was really good If you come on normal day means a day when crowd is not there than you will feel like this place is really good. And then my order was placed in 15 minutes, then me and my friend take over our order and went away.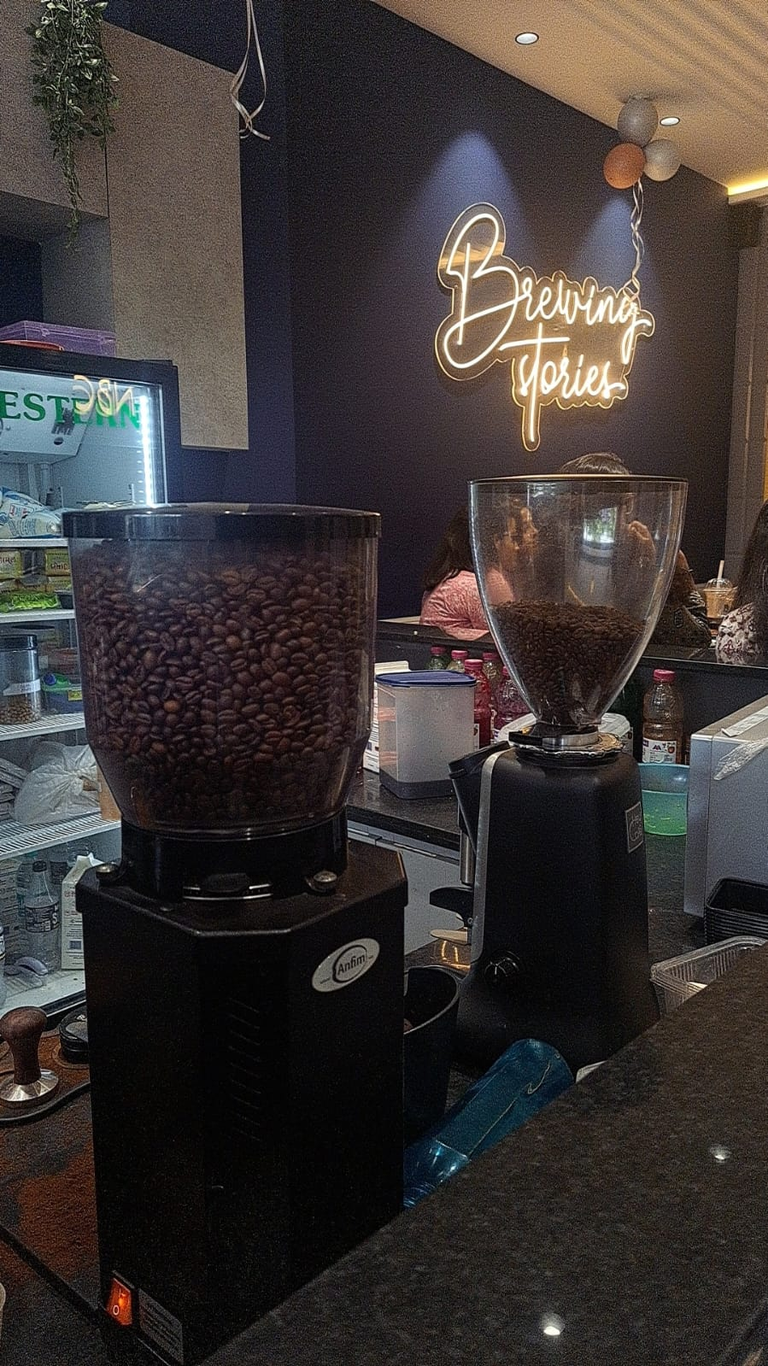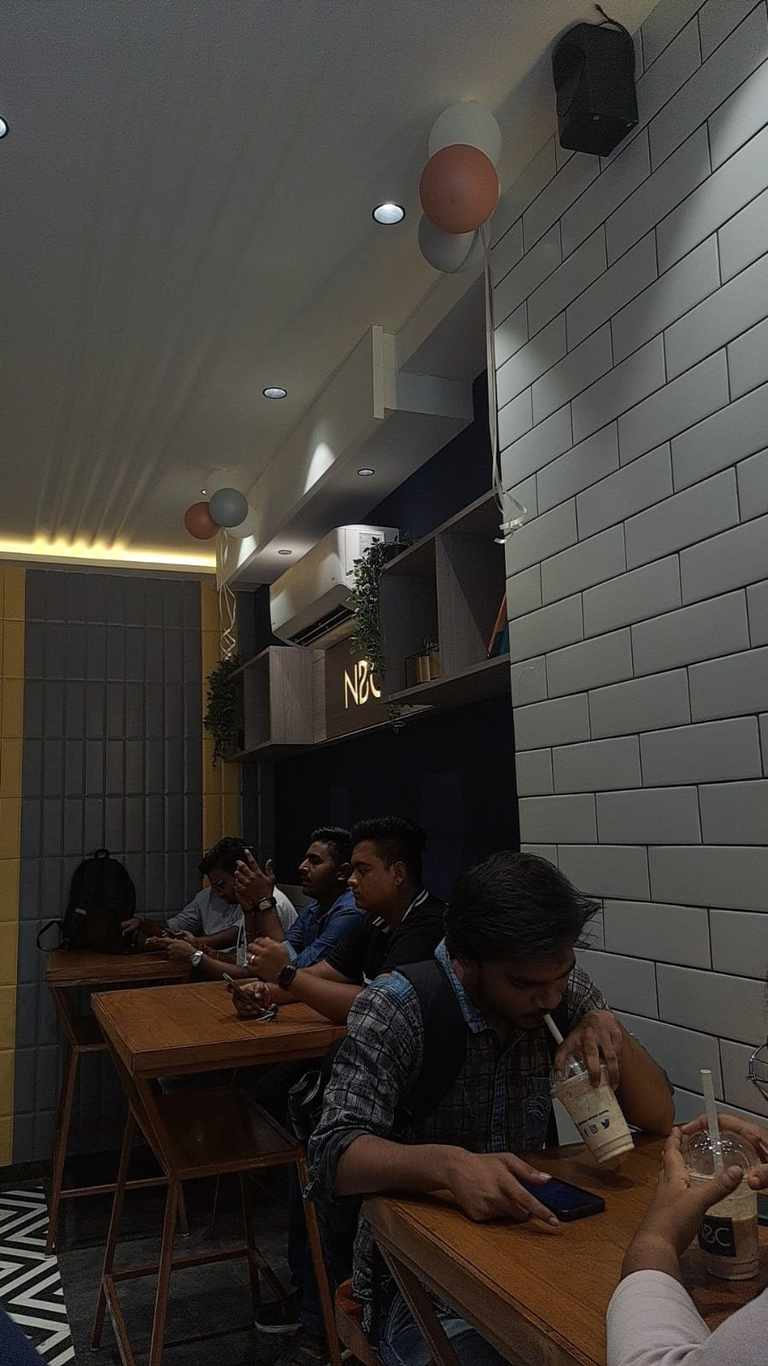 And after some hours my friend went there and then he meet me he was saying that the shake was good but it was too crowdy and he say me that you can drink this shake twice within 100 rupees I asked how then he say if you will show that screen of order place but not deliver than again you can go there and ask for your order. He drink the shake but in online it was not showing the order is delivered so you can drink twice the shake, but we didn't take the advantage because we have already drink once so we don't want to drink that shake again.
This was about the cafe and the offer and how I have experience this I know. I hope you like this post and you should also be aware of this type of offer and just go there and grab this type of offer.
---
THANKS FOR VISITING .
NOTE;-
ALL THE PHOTOS ARE CLICKED FROM MY PHONE.
ALL THE CONTENT IS MINE.
---
---