Good Stuff | A DAY OUT !
Hey friends here I am back with another blog after long days and today I will share about a good cafe which is very small but it is good. So let's start today's blog.
As me and my friends were just outing the city in a mall which name is (VR MALL) it is the best mall of our city, the mall gives feeling that you are in different city because of its infra-structure and nature because the mall has shop of almost all foreign companies like ZARA,TOMMY HILFIGER,NIKE,ADIDAS and many more other, and what's special is that it also have theater and food court and even game zone for kids. It is really made good.
So me and my friends were just went there to eat something and we found a good, small cafe which name was GOOD STUFF it is famous cafe in our city and it have two branches. And we decided to go in the cafe and let's sit together let time spent.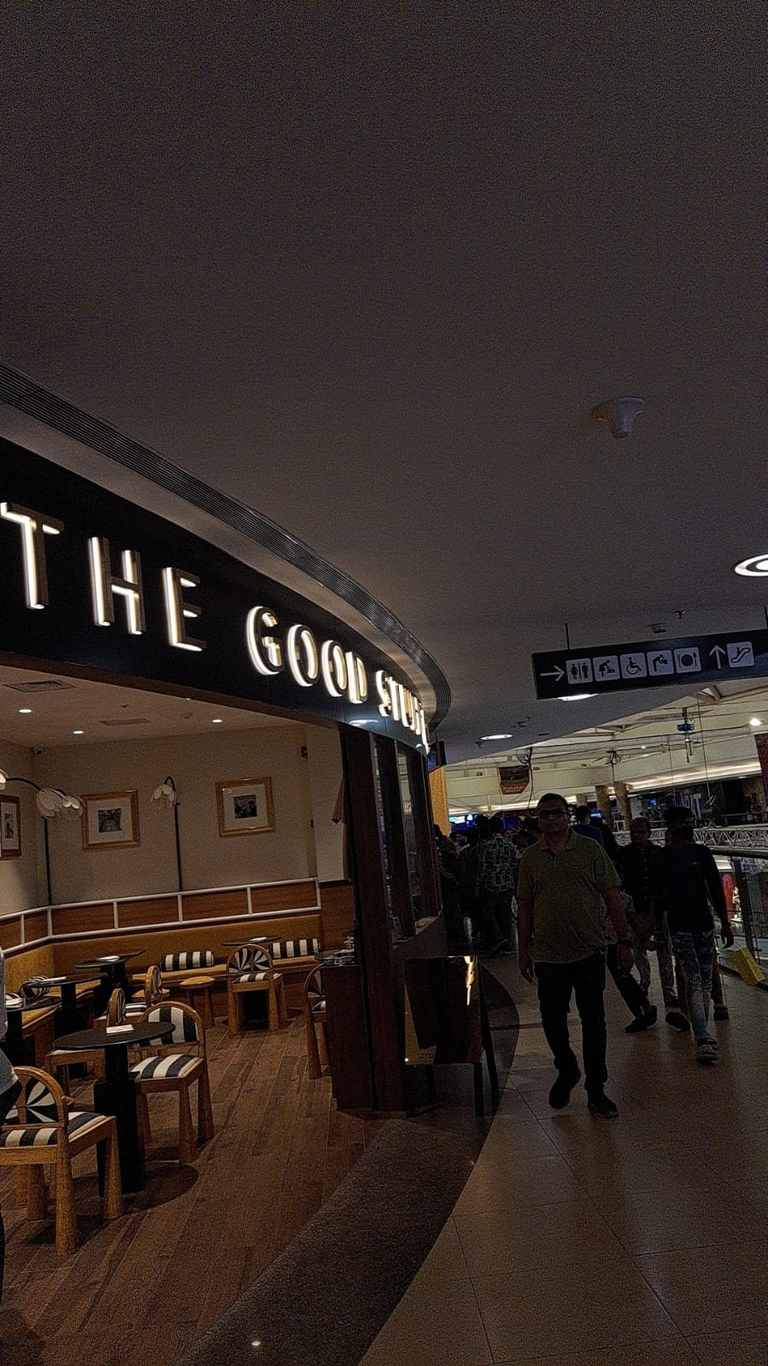 And we all go there as we enter, the smell of the natural coffee was coming it was really amazing. And we just sit over there and deciding what to order. As I was just messed-up and tired so I order Expresso tonic so that I can feel fresh. As we gave order we were just looking about the structure of the cafe because the cafe was very small and how they maintain a cafe in such a small place.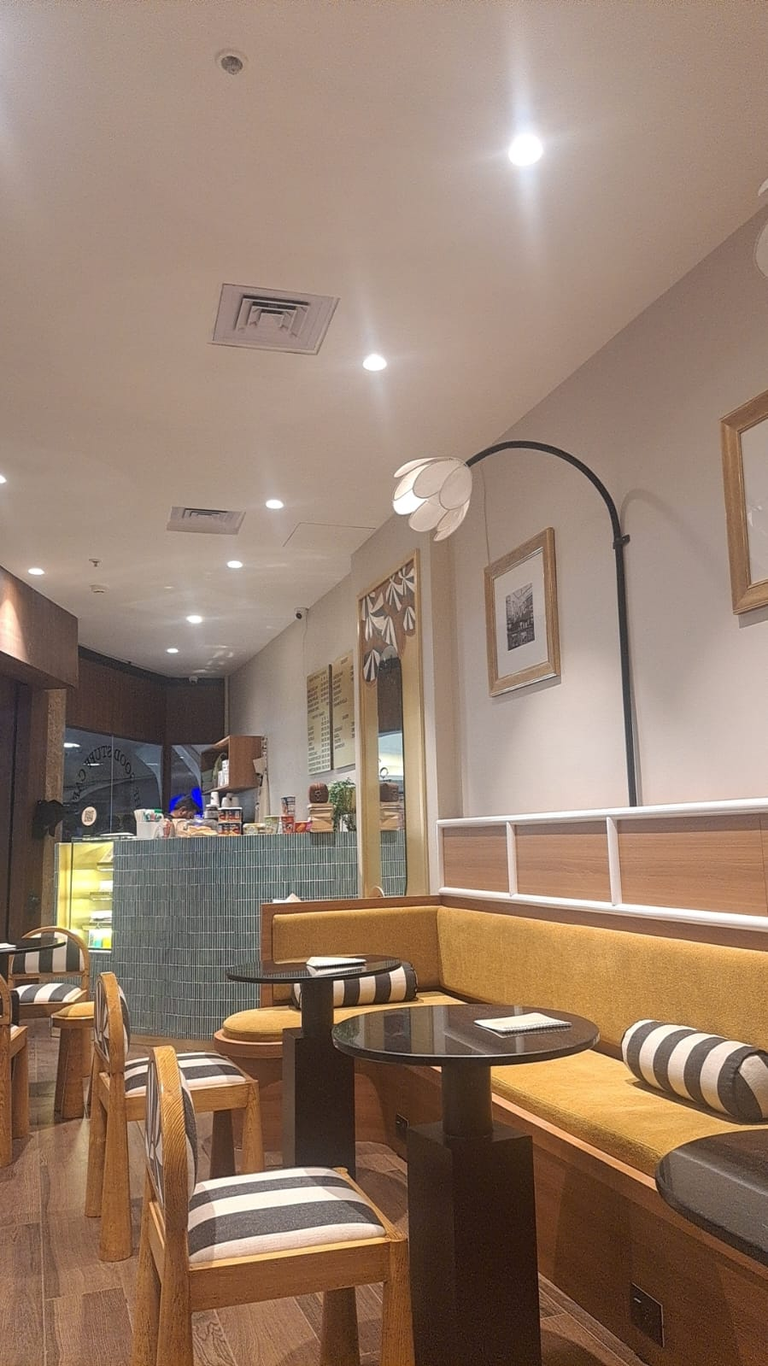 The table and chairs were in old aesthetic fashion as you can see in photos how they are looking. And on the side walls small pictures with small black and white drawings were hanging and on the other side a small lamp type light were hanging, it was really made good. And after all this discussion we all were together so all of them were making laugh of each other and some were taking photos of the cafe to make memories. And while sitting there we all were thinking that when we all together will meet again , because it is hard to meet your friends as you get older and get busy in your life.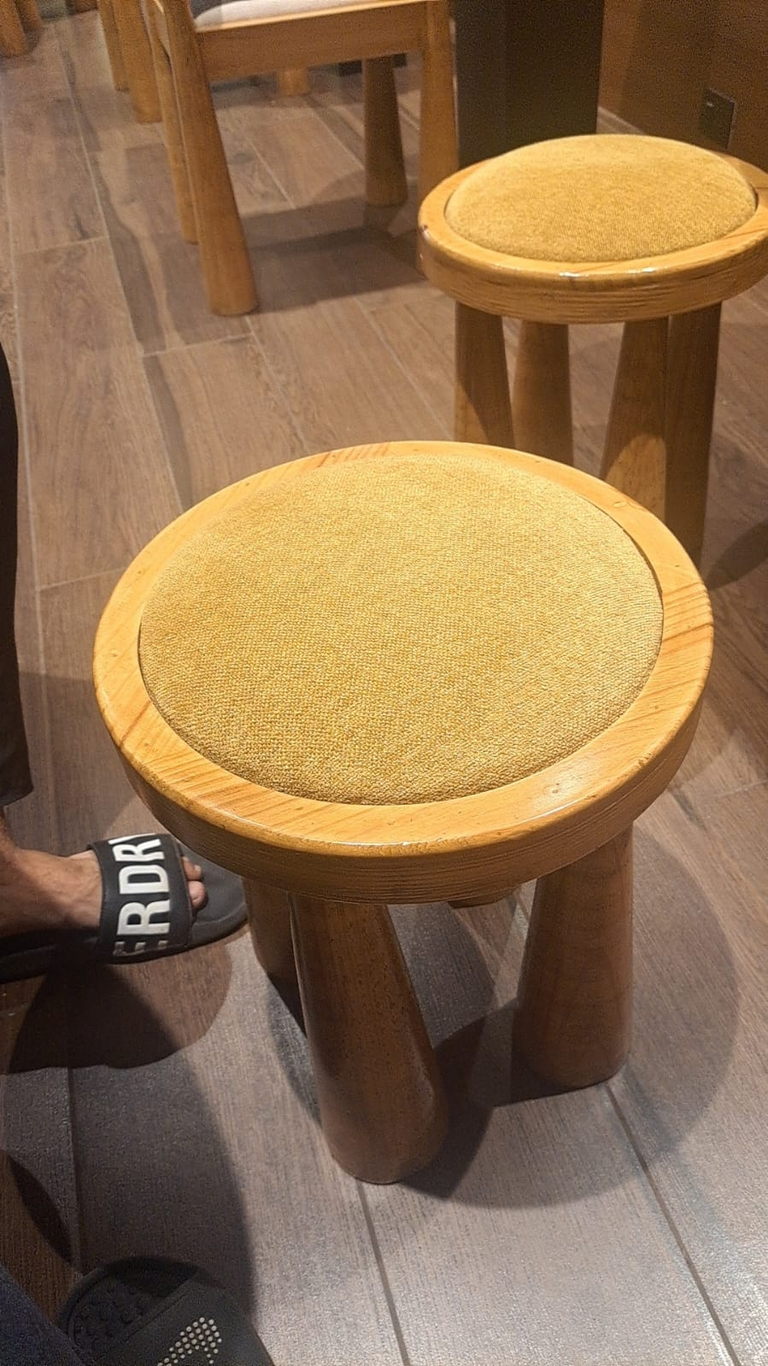 Meanwhile our order came and I was just sitting and drinking my expresso tonic after drinking that I just feel fresh and adjusting myself. After all that we just paying our bill and notice it was not that too expensive as in Indian Rupees it was almost 300 only. And after drinking we just get-up from there.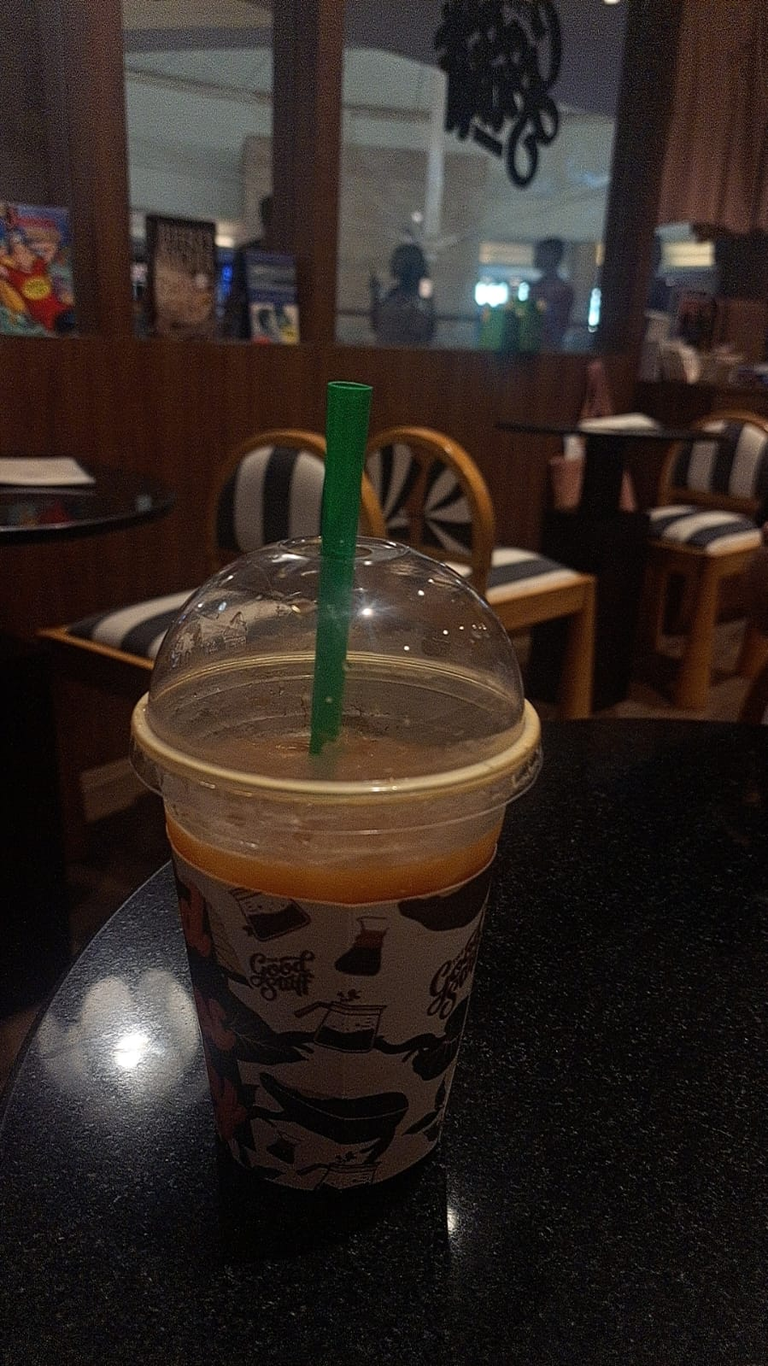 As we reached on the other side of the cafe all the we notice all the machine of the cafe was visible from the outer mirror means it was fully opened kitchen anyone can see inside while walking from there and I have taken picture also as you can see below. As cafe was small but it was really made good.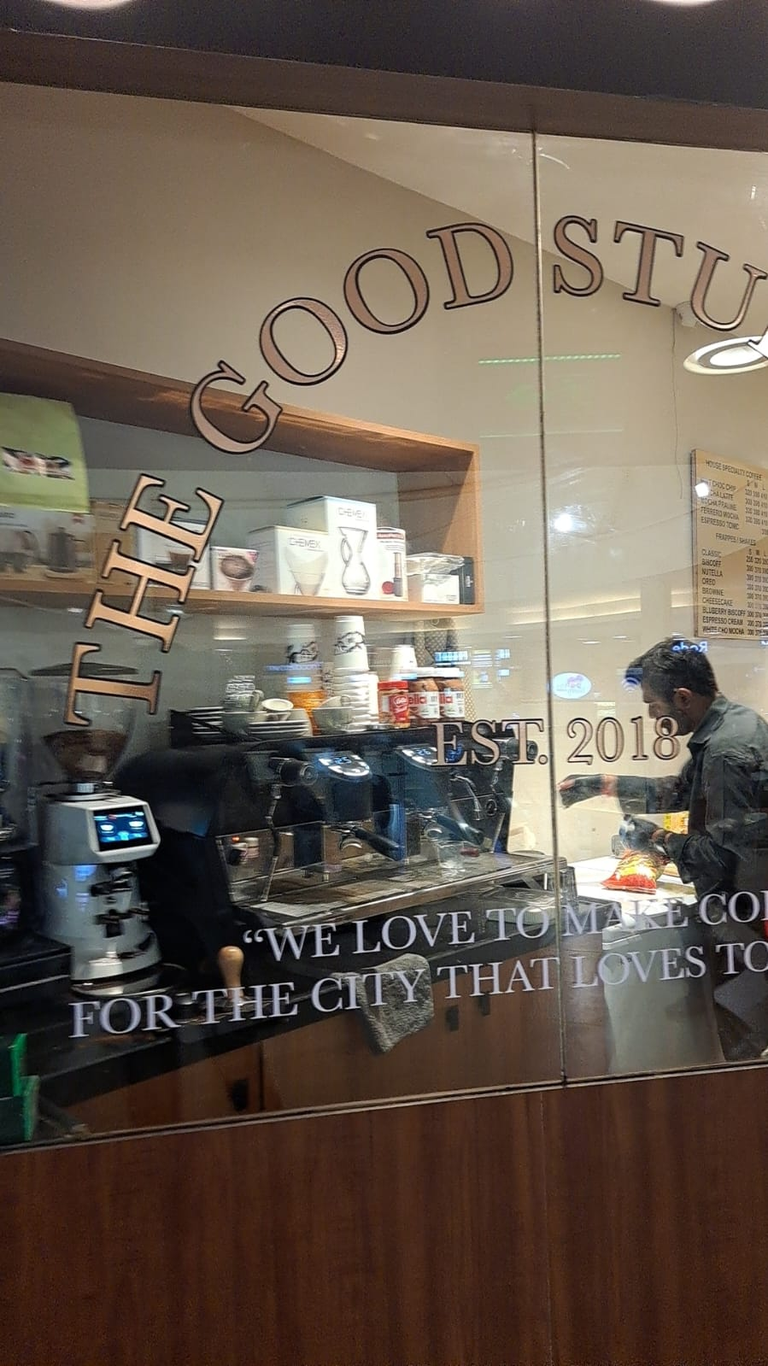 ---
I hope you like my blog, Thanks for reading and stopping here.
NOTE:-
ALL THE CONTENT IS MINE.
ALL THE PHOTOS ARE CLICKED FROM MY PHONE.
---
---