Stack Up more of that $Leo Baby! || NFTs / Play-to-Earn games coming soon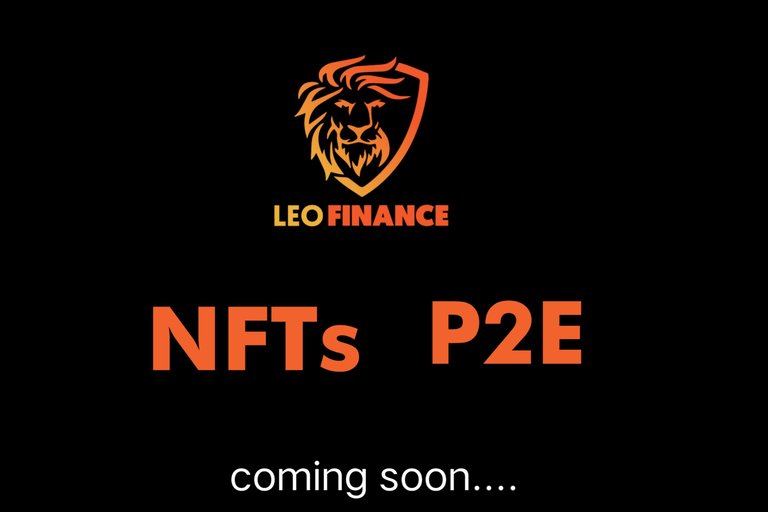 ---
I've always wondered how much the Leofinance community will actually offer in the long run looking at the way things are progressing. It's no wonder that brains like @khaleelkazi and the Leo team are taking things up a notch, I've always had so much faith in them.
But that faith went through the roof after Khal's announcement in his video after AMA session that was recorded which he titled LeoLegends. It was a great video to watch through especially because it came with great news.
It was announced that Leofinance would be having her own sets of NFTs, isn't that great?. Leofinance which started rather social is taking the crypto space by storm and this new addition would ensure a lot more people come swarming to hive.
According to him these NFTs would be minted based on your $LEO stake and they'll be in form of cubs, with time you'll be able to upgrade them and add as many cool features as you want. I was pretty excited to see that Leofinance now has DeFi parts on Binance Smart Chain as CubFinance and on Polygon Network as PolyCUB has now added NFTs to that list.
To even add to that, a Play-to-Earn game would also be launched in the sooniverse. You get the chance to go on quests and breed lions and do all type of fun things to earn more $LEO. I must say I'm pretty excited, who wouldn't, it's a great usecase which means more value for the $LEO tokens.
I wouldn't be surprised when the new roadmap for the LeoLegends NFTs is unveiled, the price of the $LEO token would shoot through the roofs and a lot of people would be more convinced to hodl as much of the token as they can get their hands on.
It'll even be great because of game's addition into LeoMobile and LeoDesktop. You'll be able to access it easily and even get yourself some cool NFTs that can be on full display on your profile picture. Do well to check the whole gist here, there's really only so much I can tell you.
Looking for ways to purchase $LEO ?
You can quickly access any of the links and get yourself some LEO with numerous tokens:
https://app.paraswap.io/#/?network=polygon using USDC, MATIC, pHBD and other Polygon assets
https://leodex.io/market/LEO using SWAP.HIVE
https://hive-engine.com/trade/LEO using SWAP.HIVE
https://beeswap.dcity.io/swap?pools&search=LEO using SWAP.HIVE, BEE, CENT, ONEUP
https://tribaldex.com/dieselpools/ using SWAP.HIVE, BEE, CENT, ONEUP
---
Thank you for reading this, if you enjoyed it or it connected to you in a way, I invite you to drop a comment I'll be glad to reply❤️
---
---