Werewolf by Night Review || A good Halloween film [Eng/Esp]
---
English
---
All images are screenshots from the movie and Edited using pixellab
---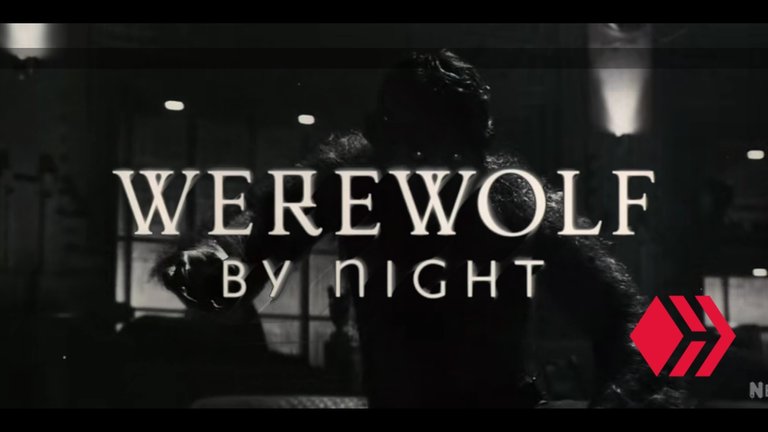 I finally got to see a movie that fell under the Halloween genre. I was expecting heads to turn and blood to flow. But while the movie played on, I reminded myself, it's best to expect nothing, it'll save you a lot of stress. They say Jack Russell has existed for years now in Marvel comics and it really goes way back. I certainly had no idea and it just feels like I really need to go back to reading old comics. But I'm a little scared that I might get overly disgusted when I see that these characters are not portrayed in the movies half as good as they are in the comics, it'll leave you with a lot of questions.
Take for example, Ulysses Bloodstone, according to this movie he died. But the Ulysses Bloodstone in the comics was believed to be immortal, with the stone giving him the ability to live for years and even heal and regenerate, how then did he die? Lol, It was a good thing I only read about Ulysses after I'd seen this movie so it didn't really have any effect on the movie, I was still able to see it without any questions asked.
Well, I sort of wondered why the movie ran for only fifty three minutes. Was I going to be seeing a movie that'll just drive you and then stop you half way begging for more? Is this movie going to be part of more movies with the same name or is it actually a series? I'm not used to seeing movies run for this short a time but I can say for sure that Michael Giacchino knew what he wanted to achieve. A story that was told straight away without any beating around the bush or unnecessary extras.
One thing I really did appreciate was the whole old school black and white cinematic setting, it felt like I was seeing a 1849 movie and it surely didn't feel like the MCU. But this setting did happen in phase four of the MCU and these monsters could have been one for the guys in capes and robot suites to take care of but instead Hunters are the real heroes here. The movie is a enjoyable one with straight away dark humor and spooky action, you wouldn't want to miss any moment. It was released on the October 7, 2022 by Marvel Studios, written by Heather Quinn and Peter Cameron for the streaming service Disney+.
Werewolf by Night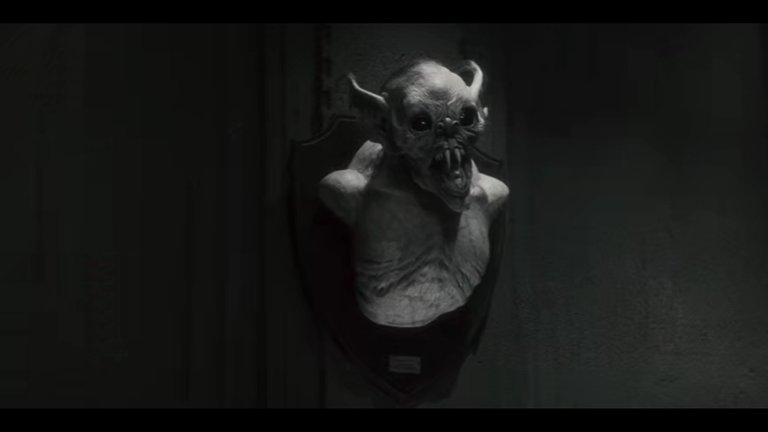 Following Ulysses Bloodstone's death, the Bloodstone one of the most powerful weapons against monsters needs to be passed to the hands of a new leader. Five experienced hunters including Jack Russell (Gael García Bernal) meet at Blood stone Manor summoned by the widow Verussa Bloodstone(Harriet Sansom Harris) and participate in an hunting competition that'll see the winner handed the Bloodstone.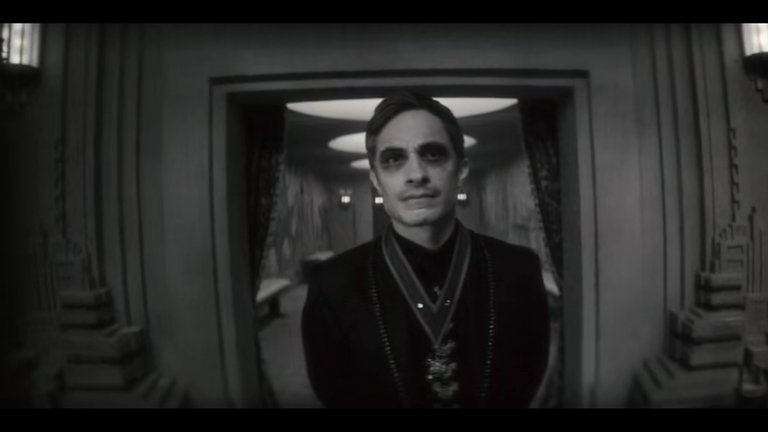 Here, the movie starts to fall into place. I begin to appreciate the sense of humor of the characters and the out of place look at Jack. He looks like he cannot hurt a fly and at the same time seems taken aback. At this point I started to pay attention because I didn't want any detail to pass me by. They talk about the late Hunter and we see one of the other hunters start to show himself and make fun of the dead man, I immediately knew he was going to be a lot of trouble.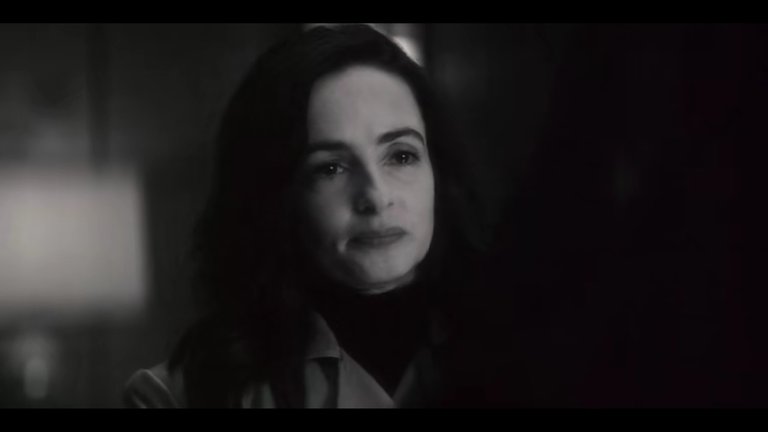 Then we see the daughter of Ulysses Elsa Bloodstone (Laura Donnelly) arrive at the funeral and with Verussa's reaction I could tell both weren't on good terms. She comes and declares her interest to get her birthright as the daughter of Ulysses. The others too certainly didn't like her and were disgusted by her presence. But notwithstanding that, the contest starts and the person who manages to slay the monster gains ownership of the Bloodstone. Will Elsa be able to get her birthright? Would the true Nature of Jack Russell be discovered? You'll have to find out.
My opinion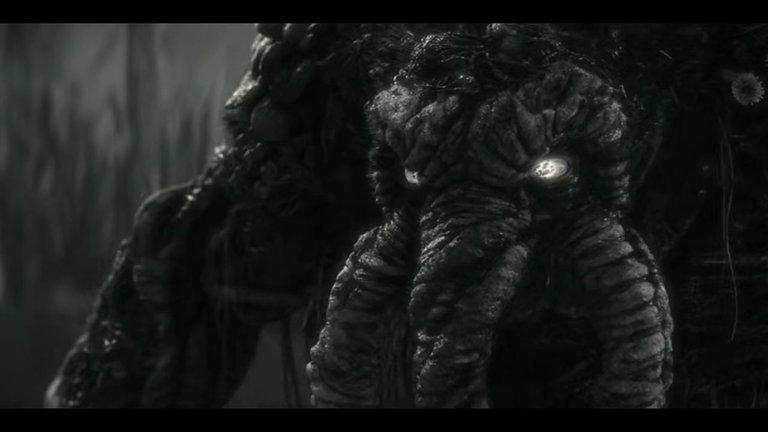 I say the movie actually is enjoyable, I couldn't even belief it was from the MCU but one thing I could recognize for sure was the usual sense of humor that now accompanies Marvel. For a spooky movie, the sound has to play a major role and Michael Giacchino did pretty well with the sound track. Making use of dreamy sounds and scary soundtracks added beauty to the whole movie, and you could then appreciate the setting more.
The setting, black and white as it was could have been more detailed, but you can not take away the fact that it still played it's part really well. Some scenes were really dark and couldn't see some of the actions and some went by too fast that I had to rewind to get a clear view of what actually happened. I think the filming could have been better, it felt a little rushed as more detail could have been paid to some of the scenes.
It was a really good plot but some parts didn't add up. Like when Jack made it out of the cage, it felt like I was waiting something from an animation movie. I liked the character Elsa Bloodstone and I think Laura Donnelly really did well with this one, she and the character became one. I couldn't have thought about a better person to play Elsa, the stunts were fine, and her voice did show resentment. As for Jack Russell, I just can't remember where else I've seen Gael García Bernal but I must give him a little credit, his looks really did make me laugh at some point. He sort of had this confused look like he was out of place which actually fit perfectly.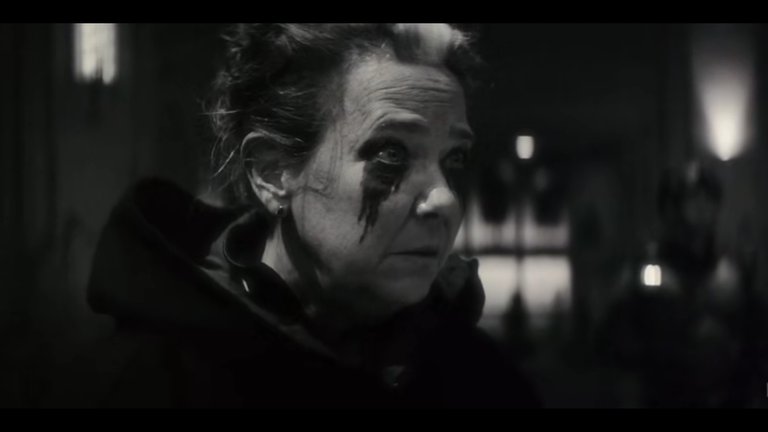 The rest of the characters weren't really developed as we see little of them, some barely even showed any thing worth remembering but for sure we can say that even if the antagonist wasn't one to be impressed with, she certainly did drive the whole thing in place. I can't really say too much about this one without giving out spoilers, so I'll try not to say anything more.
I wasn't really surprised when I saw the wolf form but I certainly did expect something a lot scarier to send shivers down my spine, but it didn't happen.
Favourite scene
Surely the transformation could have been my favorite but it was a little more dramatic than it could have been horrific, but nevertheless I can say that It made me curious and glued to my phone.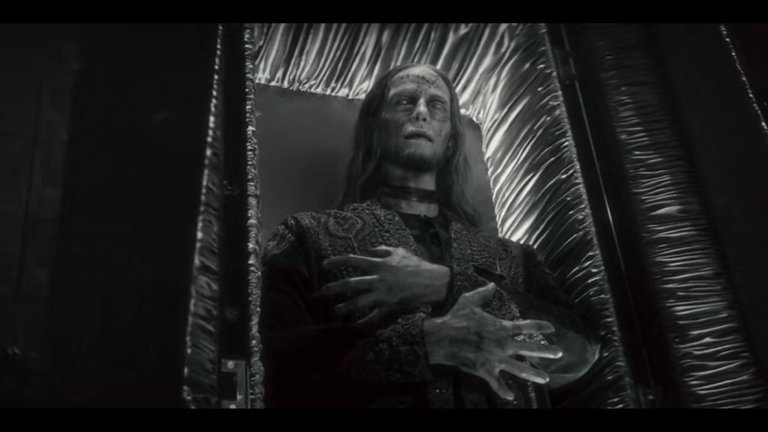 My favorite scene actually is when Verussa revealed that Jack had over a hundred kills, hahaha, I couldn't help but laugh at their reaction and also when Ulysses Bloodstone' s corpse started to talk, I couldn't help laughing my ass out.
Conclusion
I don't think I'll watch this movie again because it's a one time magic. I do hope that the other movies that follow actually impress, because I know movies nowadays, they start really good and then miss it in the long one. Werewolf by Night surely pass as a good Halloween film and I'll recommend it to any one who has a good sense of humor. I'll give it a rating of seven out of ten.
---
Thank you for reading this, if you enjoyed it or it connected to you in a way, I invite you to drop a comment, I'll be glad to reply and Upvote for more content ❤️
---
---
Español
---
Todas las imágenes que no son de origen son capturas de pantalla de la película and Edited using pixellab
---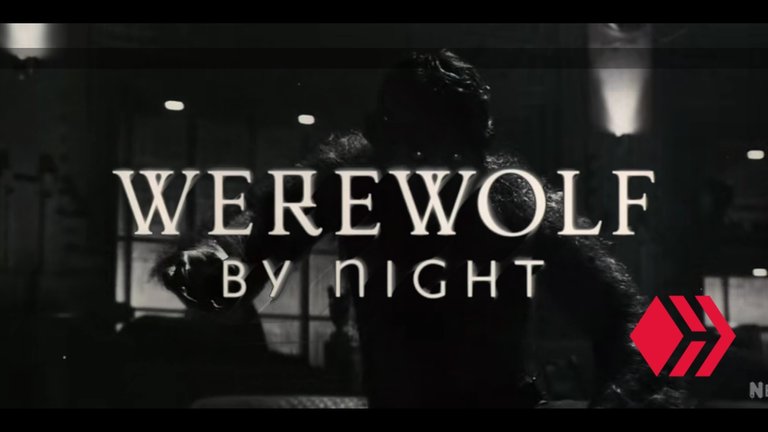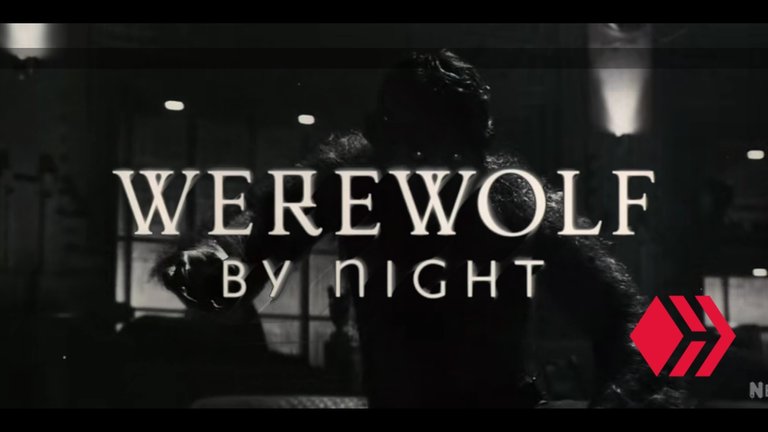 Por fin pude ver una película del género de Halloween. Esperaba que las cabezas se giraran y que la sangre corriera. Pero mientras la película transcurría, me recordé a mí mismo que es mejor no esperar nada, te ahorrará mucho estrés. Dicen que Jack Russell existe desde hace años en los cómics de Marvel y realmente se remonta a mucho tiempo atrás. Yo desde luego no tenía ni idea y me parece que tengo que volver a leer cómics antiguos. Pero me da un poco de miedo que me asquee demasiado al ver que estos personajes no son retratados en las películas ni la mitad de bien que en los cómics, te deja con muchas dudas.
Por ejemplo, Ulysses Bloodstone, según esta película murió. Pero el Ulysses Bloodstone de los cómics se creía inmortal, con la piedra que le daba la capacidad de vivir durante años e incluso curarse y regenerarse, ¿cómo entonces murió? Lol, Menos mal que sólo leí sobre Ulises después de haber visto esta película, así que no tuvo ningún efecto en la película, todavía pude verla sin ninguna pregunta.
Me pregunté por qué la película duraba sólo cincuenta y tres minutos. ¿Iba a ver una película que sólo te llevara y luego te detuviera a mitad de camino rogando por más? ¿Esta película va a formar parte de más películas con el mismo nombre o es en realidad una serie? No estoy acostumbrado a ver películas de tan corta duración, pero puedo decir con seguridad que Michael Giacchino sabía lo que quería conseguir. Una historia que se cuenta directamente, sin rodeos ni extras innecesarios.
Algo que realmente aprecié fue toda la ambientación cinematográfica de la vieja escuela en blanco y negro, parecía que estaba viendo una película de 1849 y seguramente no se sentía como el MCU. Pero esta ambientación ocurrió en la fase cuatro del MCU y estos monstruos podrían haber sido uno de los tipos en capas y trajes de robot para cuidar, pero en su lugar Hunters son los verdaderos héroes aquí. La película es agradable, con un humor negro directo y una acción espeluznante, no querrás perderte ningún momento. Fue estrenada el 7 de octubre de 2022 por Marvel Studios, escrita por Heather Quinn y Peter Cameron para el servicio de streaming Disney+.
Hombre lobo de noche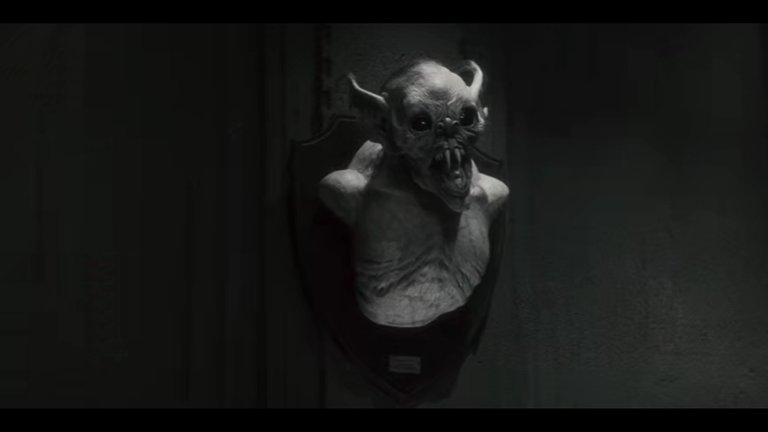 Tras la muerte de Ulysses Bloodstone, la Piedra de Sangre una de las armas más poderosas contra los monstruos debe pasar a manos de un nuevo líder. Cinco experimentados cazadores, entre los que se encuentra Jack Russell (Gael García Bernal), se reúnen en la mansión Bloodstone convocados por la viuda Verussa Bloodstone (Harriet Sansom Harris) y participan en una competición de caza que hará que el ganador reciba la Bloodstone.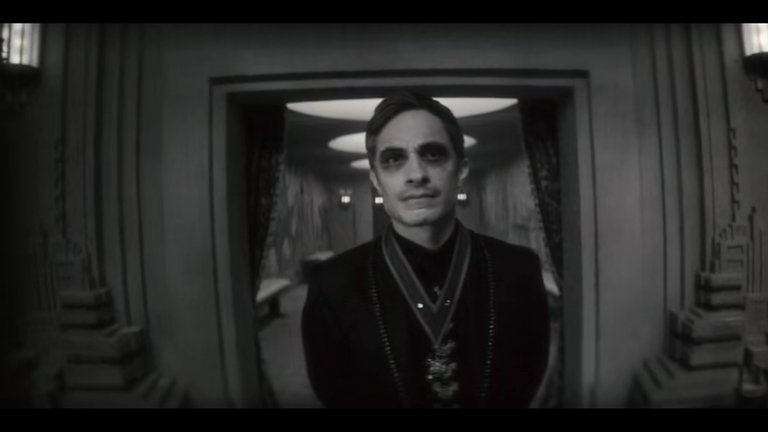 Aquí, la película empieza a encajar. Empiezo a apreciar el sentido del humor de los personajes y la mirada fuera de lugar de Jack. Parece que no puede matar a una mosca y al mismo tiempo parece sorprendido. En este punto empecé a prestar atención porque no quería que se me escapara ningún detalle. Hablan del difunto Cazador y vemos que uno de los otros cazadores empieza a mostrarse y a burlarse del muerto, inmediatamente supe que iba a dar muchos problemas.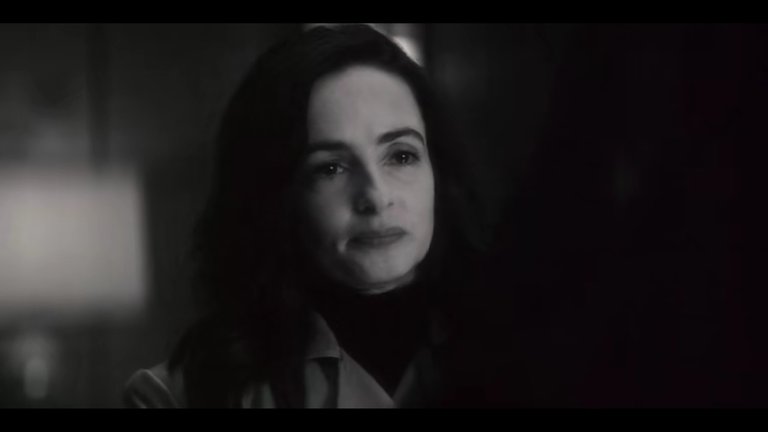 Luego vemos a la hija de Ulises Elsa Bloodstone (Laura Donnelly) llegar al funeral y con la reacción de Verussa pude notar que ambos no estaban en buenos términos. Llega y declara su interés por conseguir su derecho de nacimiento como hija de Ulises. A los demás tampoco les gustaba y les disgustaba su presencia. Pero a pesar de ello, el concurso comienza y la persona que consiga matar al monstruo gana la propiedad de la Piedra de Sangre. ¿Podrá Elsa conseguir su derecho de nacimiento? ¿Se descubrirá la verdadera naturaleza de Jack Russell? Habrá que averiguarlo.
Mi opinión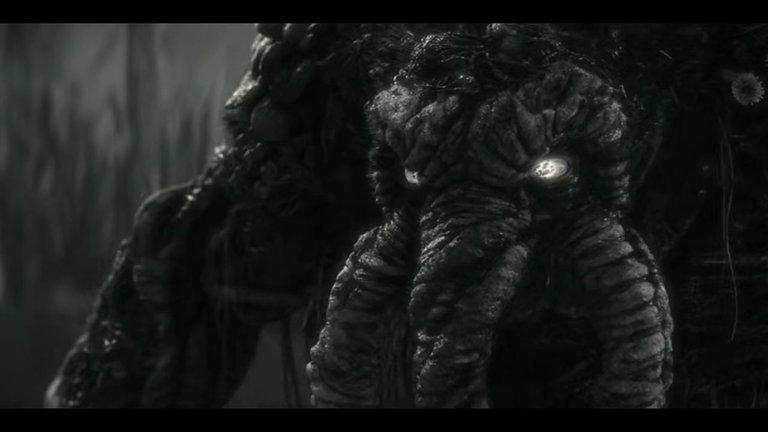 Digo que la película es realmente disfrutable, ni siquiera podía creer que fuera del MCU pero algo que sí pude reconocer con seguridad fue el habitual sentido del humor que ahora acompaña a Marvel. Para una película espeluznante, el sonido tiene que jugar un papel importante y Michael Giacchino lo hizo bastante bien con la banda sonora. El uso de sonidos de ensueño y bandas sonoras de miedo añadieron belleza a toda la película, y así se pudo apreciar más la ambientación.
El escenario, en blanco y negro, podría haber sido más detallado, pero no se puede quitar el hecho de que todavía jugó su papel muy bien. Algunas escenas eran muy oscuras y no podía ver algunas de las acciones y otras pasaban demasiado rápido que tenía que rebobinar para tener una visión clara de lo que realmente sucedía. Creo que la filmación podría haber sido mejor, se sintió un poco apresurada ya que se podría haber prestado más atención a algunas de las escenas.
La trama era muy buena, pero algunas partes no tenían sentido. Como cuando Jack logró salir de la jaula, me pareció que estaba esperando algo de una película de animación. Me gustó el personaje de Elsa Bloodstone y creo que Laura Donnelly lo hizo realmente bien con este, ella y el personaje se convirtieron en uno. No podría haber pensado en una persona mejor para interpretar a Elsa, las acrobacias estaban bien, y su voz mostraba resentimiento. En cuanto a Jack Russell, no recuerdo en qué otro lugar he visto a Gael García Bernal, pero debo darle un poco de crédito, su mirada realmente me hizo reír en algún momento. Tenía una especie de mirada confusa como si estuviera fuera de lugar que en realidad encajaba perfectamente.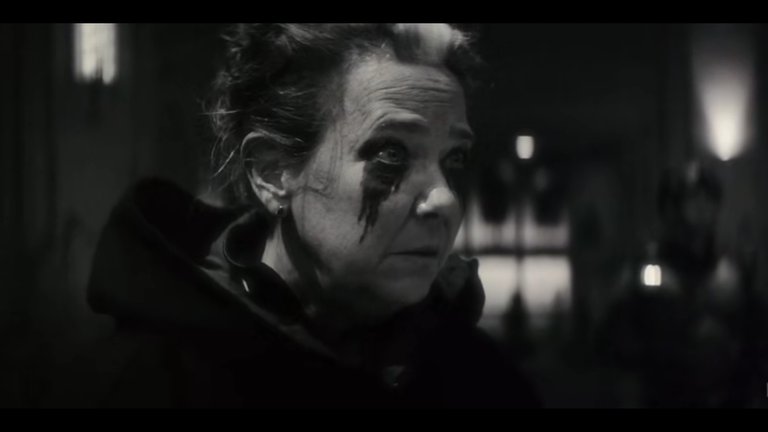 El resto de los personajes no fueron realmente desarrollados ya que vemos poco de ellos, algunos apenas mostraron algo que valga la pena recordar, pero de seguro podemos decir que aunque la antagonista no era de las que impresionan, ciertamente condujo todo el asunto en su lugar. En realidad no puedo decir mucho sobre esta sin dar spoilers, así que intentaré no decir nada más.
No me sorprendió mucho ver la forma de lobo, pero sí esperaba algo mucho más aterrador que me diera escalofríos, pero no fue así.
Escena favorita
Seguramente la transformación podría haber sido mi favorita, pero fue un poco más dramática de lo que podría haber sido horripilante, pero sin embargo puedo decir que me hizo sentir curiosidad y estar pegado a mi teléfono.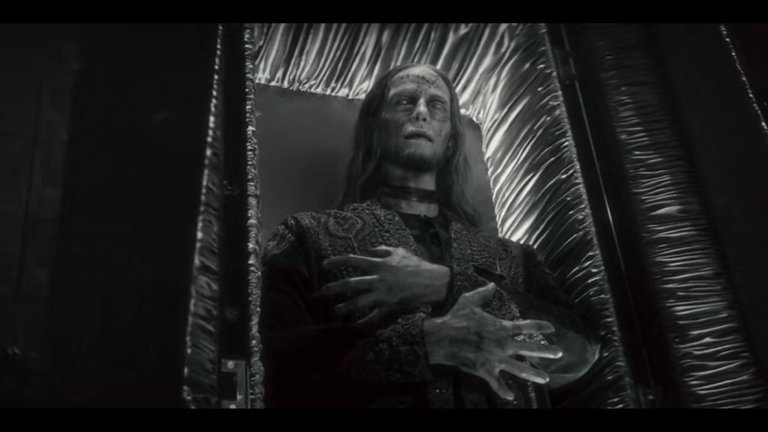 Mi escena favorita en realidad es cuando Verussa reveló que Jack tenía más de cien muertes, jajaja, no pude evitar reírme de su reacción y también cuando el cadáver de Ulysses Bloodstone empezó a hablar, no pude evitar reírme a carcajadas.
Conclusión
No creo que vuelva a ver esta película porque es una magia de una sola vez. Lo que sí espero es que las otras películas que siguen realmente impresionen, porque conozco las películas de hoy en día, que empiezan muy bien y luego se pierden en el largo. Werewolf by Night seguramente pasa como una buena película de Halloween y la recomendaré a cualquiera que tenga buen sentido del humor. Le doy una calificación de 7 sobre 10.
---
Gracias por leer esto, si te ha gustado o te ha conectado de alguna manera, te invito a dejar un comentario que estaré encantado de responder ❤️
---
---