At The End Life Is Empty Cup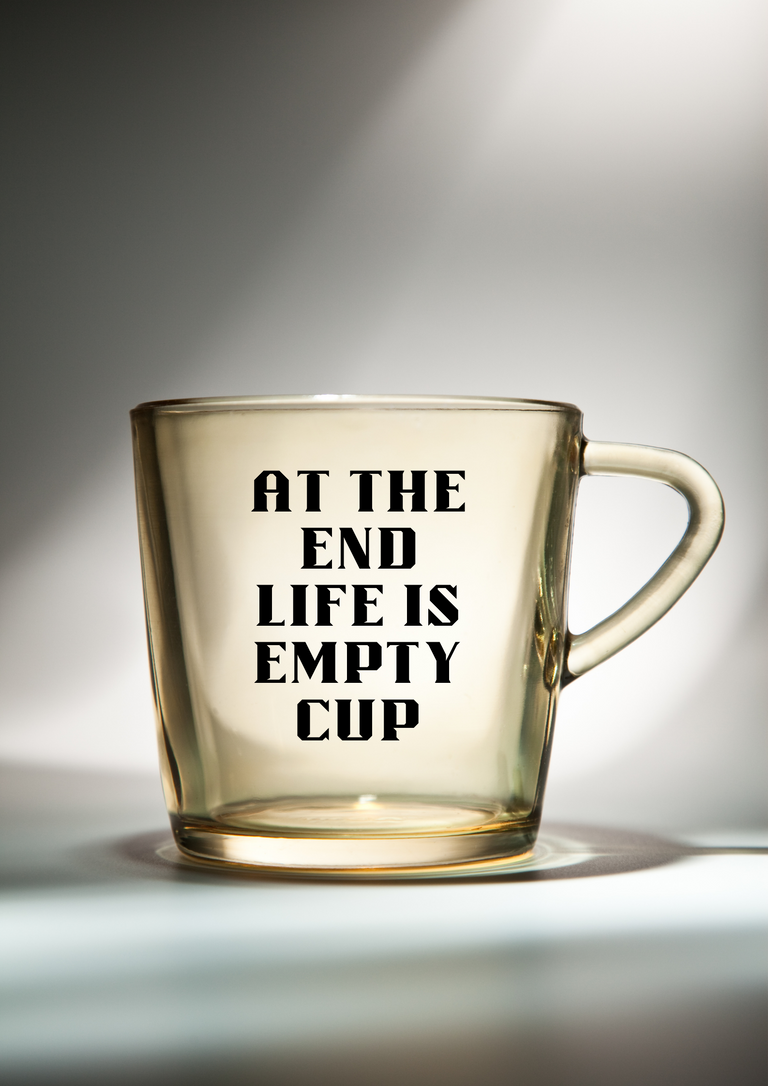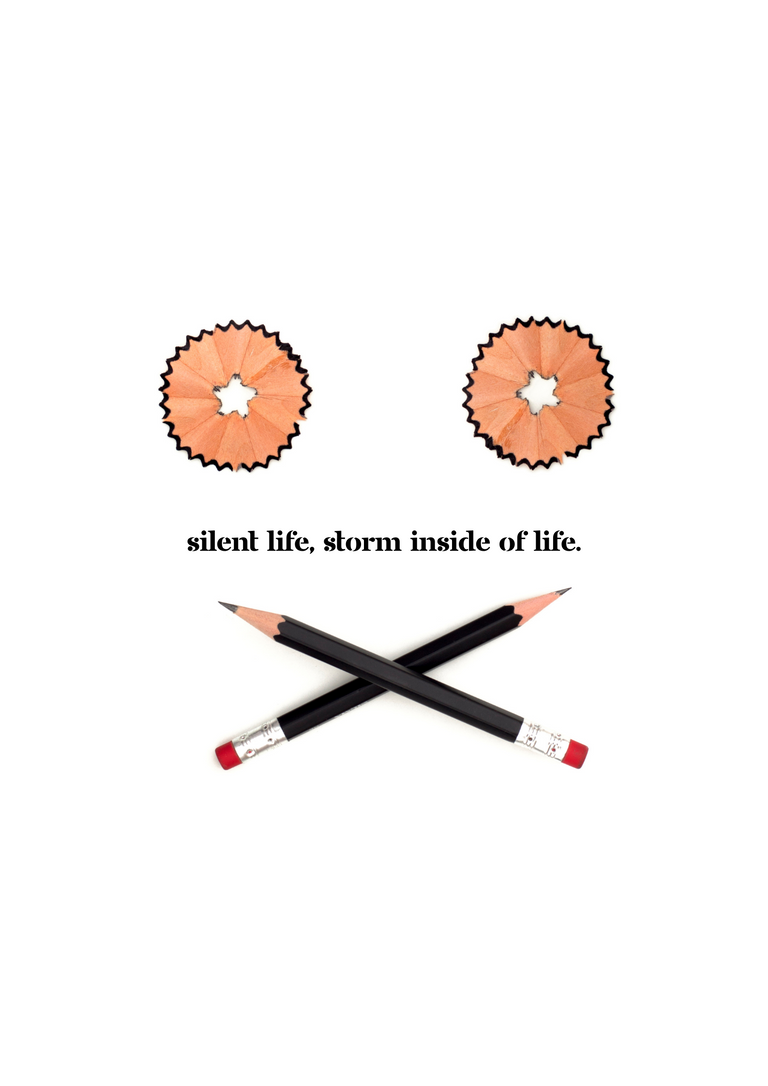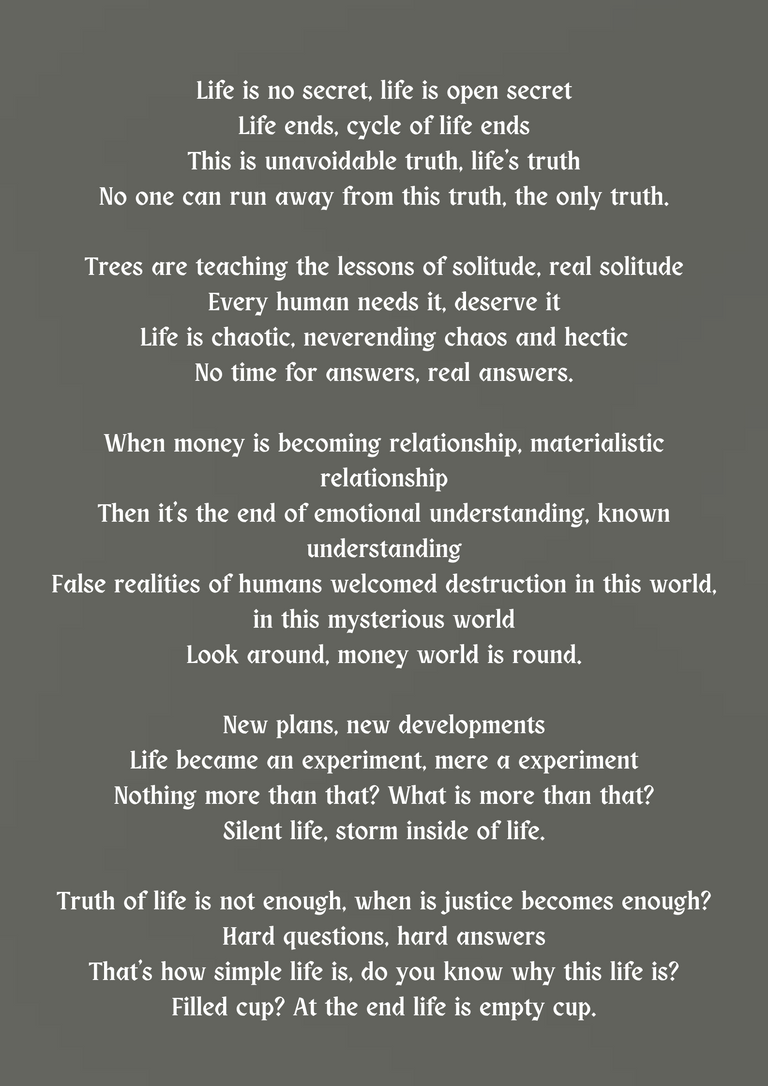 Life is no secret, life is open secret
Life ends, cycle of life ends
This is unavoidable truth, life's truth
No one can run away from this truth, the only truth.
Trees are teaching the lessons of solitude, real solitude
Every human needs it, deserve it
Life is chaotic, neverending chaos and hectic
No time for answers, real answers.
When money is becoming relationship, materialistic relationship
Then it's the end of emotional understanding, known understanding
False realities of humans welcomed destruction in this world, in this mysterious world
Look around, money world is round.
New plans, new developments
Life became an experiment, mere a experiment
Nothing more than that? What is more than that?
Silent life, storm inside of life.
Truth of life is not enough, when is justice becomes enough?
Hard questions, hard answers
That's how simple life is, do you know why this life is?
Filled cup? At the end life is empty cup.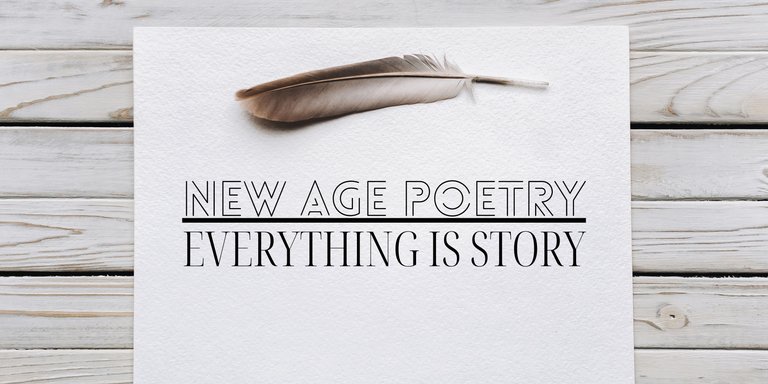 "This is my original and imaginative work".
(Pictures are edited and used from the Canva application).
Chiranjeevi Sarikonda
---
---