Under the sea, the pearl lives | ILLUSTRATION [ENG-ESP]
Hello bloggers, how are you? Today, I bring you my latest illustration. This time it is a work inspired by the beauties found under the sea. I wanted to do it a few days ago because I had never done
Hola blogueros , ¿Cómo están? el día de hoy, les traigo mi ultima ilustración. Esta vez es un trabajo inspirado en las bellezas que se encuentran debajo del mar. Hace unos días que quería hacerlo
---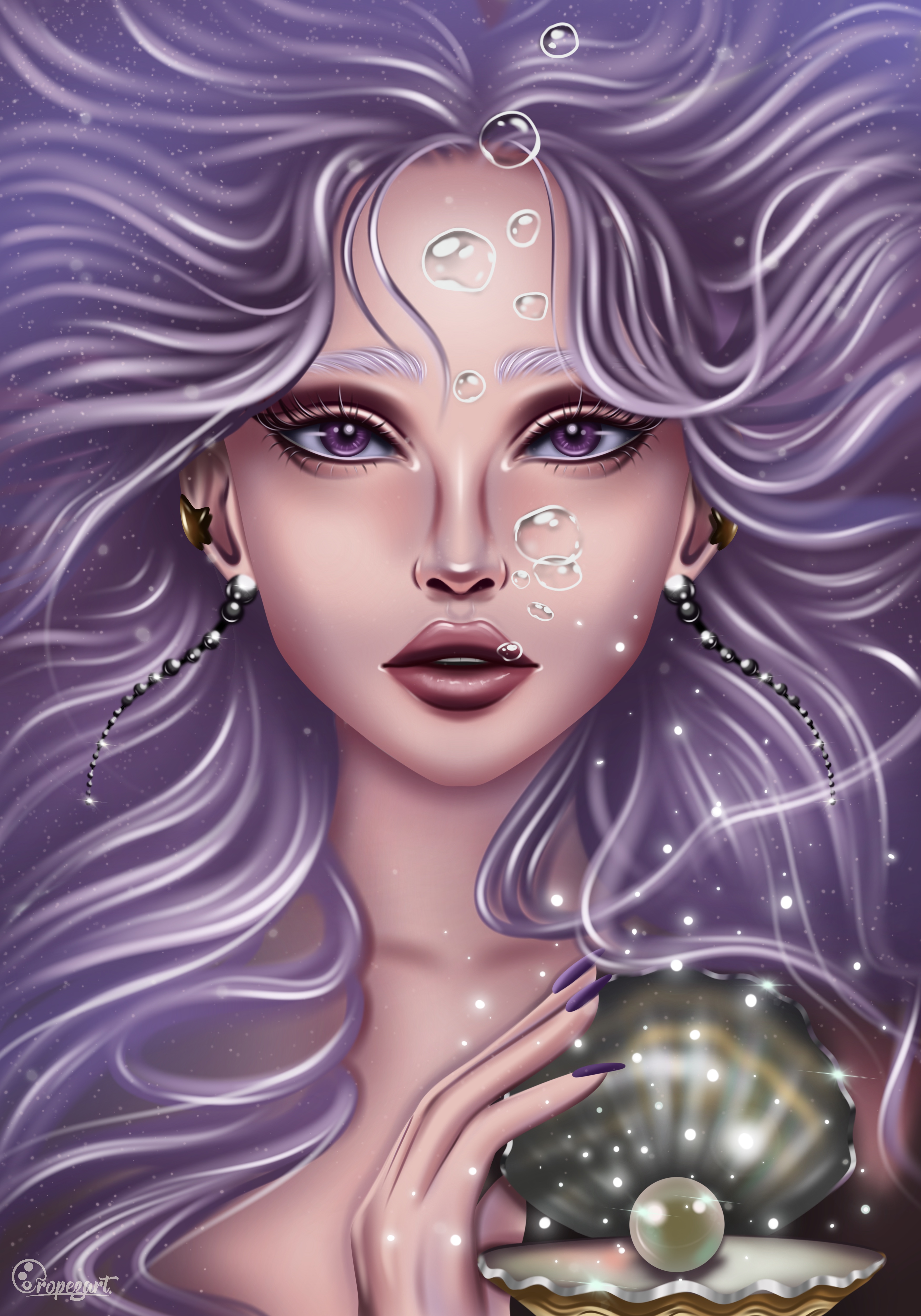 Under the sea, the pearl lives💜
Bajo el mar, vive la perla
Hello bloggers, how are you? Today, I bring you my latest illustration. This time it is a work inspired by the beauties found under the sea. I wanted to do it a few days ago because I had never done this kind of aquatic work that was focused on a face underwater. I came up with the idea, and I set to work. So I tell you how it went and the step by step as always. here we go.
Hola blogueros , ¿Cómo están? el día de hoy, les traigo mi ultima ilustración. Esta vez es un trabajo inspirado en las bellezas que se encuentran debajo del mar. Hace unos días que quería hacerlo pues nunca había hecho este tipo de trabajo acuáticos que fueran enfocados en un rostro bajo el agua. Se me ocurrió la idea, y me puse en marcha. Así que te cuento como fue y el paso a paso como siempre. vamos allá.

For the idea and the sketch in general; Imagine a girl submerged in the water holding a beautiful pearl in her shell; To show the mysticism of the beauties that we can find under the sea. While it is true that in the sea there is a lot of evil both from humans and animals in their natural habitat. There are also beauties like these that we can not overlook.
Para la idea y el boceto en general; Imagine a una chica sumergida en el agua sosteniendo una hermosa perla en su concha; Para mostrar la mistificad de las bellezas que podemos encontrar bajo el mar. Si bien es cierto que en el mar hay mucha maldad tanto del ser humano como de los animales en su habitad natural. También existen bellezas como estas que no podemos pasar por alto.

Regarding color choice. The last few weeks I have seen a pattern in my illustrations. I use several cool colors. So for this occasion I decided to use a lot of them. I think the least I used was blue ,I gave tones on the face with wine violet and pink. I loved the softness it gives to the overall texture.
En cuanto a la elección de color. Las ultimas semanas he visto un patrón en mis ilustraciones. Utilizo varios colores fríos. Así que para esta ocasión. decidí utilizar muchos de ellos. Creo que lo que menos utilice fue el color azul ,di tonos en el rostro con violeta vino y rosado. Me ha encantado la suavidad que le da a la textura en general .

In her hair I also followed the same color line. I only gave some light tones in her eyebrows, but for her hair I wanted to leave it purple to highlight more the face. This time I didn't use makeup either. I usually love to make up the eyes of the face. But this time I wanted to do a little more simple makeup. So that her eyes would stand out more.
En su cabello también seguí la misma linea de color. Solo di algunos tonos claros en su cejas, pero para su cabello si quise dejarlo morado para resaltar mas el rostro. Esta vez tampoco utilice maquillaje . Por lo general me encanta maquillar los ojos de los rostros. Pero esta vez quise hacerle un maquillaje un poco mas simple. Y que así su mirada resaltara mas.

This was my favorite part. I really liked it because I had never made a pearl before. It was really fun to get to know some of the shades it can have. This time there is no background. I wanted to focus on her hair floating so much in the water that it encompassed the frame of the shot. How did you like it, I'd love to hear your opinion.
Esta fue mi parte favorita. Me gusto mucho porque nunca había hecho una perla. Fue muy divertido conocer algunos de los tonos que puede tener. Esta vez no hay fondo. Quise enfocarme en que su cabello flotara tanto en el agua que abarcara el marco de la toma. ¿Qué tal te ha parecido? me gustaría saber tu opinión.

❉ Here is the final result of the Illustration/Aquí el resultado Final de la ilustración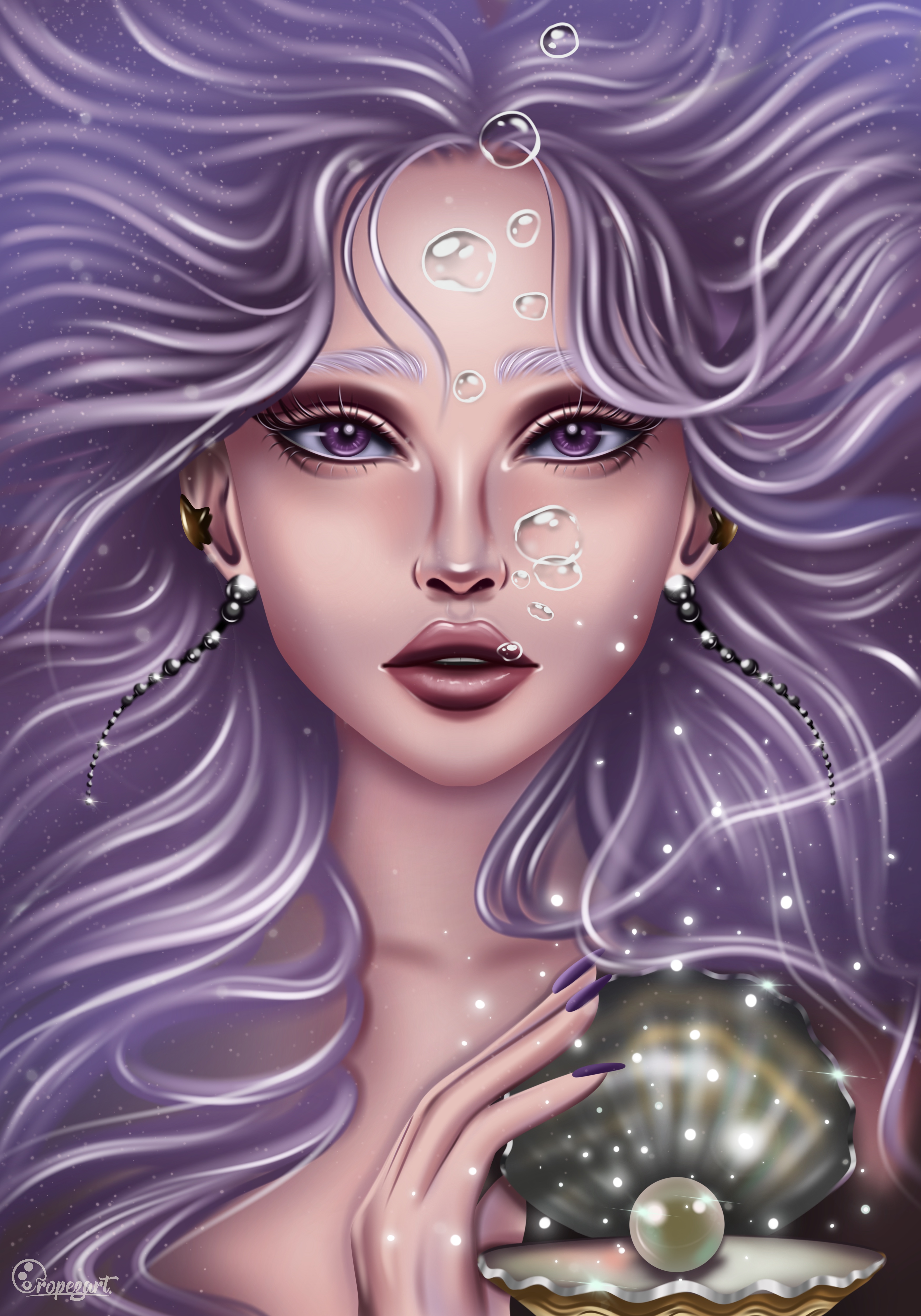 Original Illustration by:@chopiliart (Oropezart)
🖌Ilustración Original por @chopiliart (Oropezart)
Program:Procreate Duration: 7 hours
Programa: Procreate Duración:7 horas

A closer look/Un vistazo de cerca: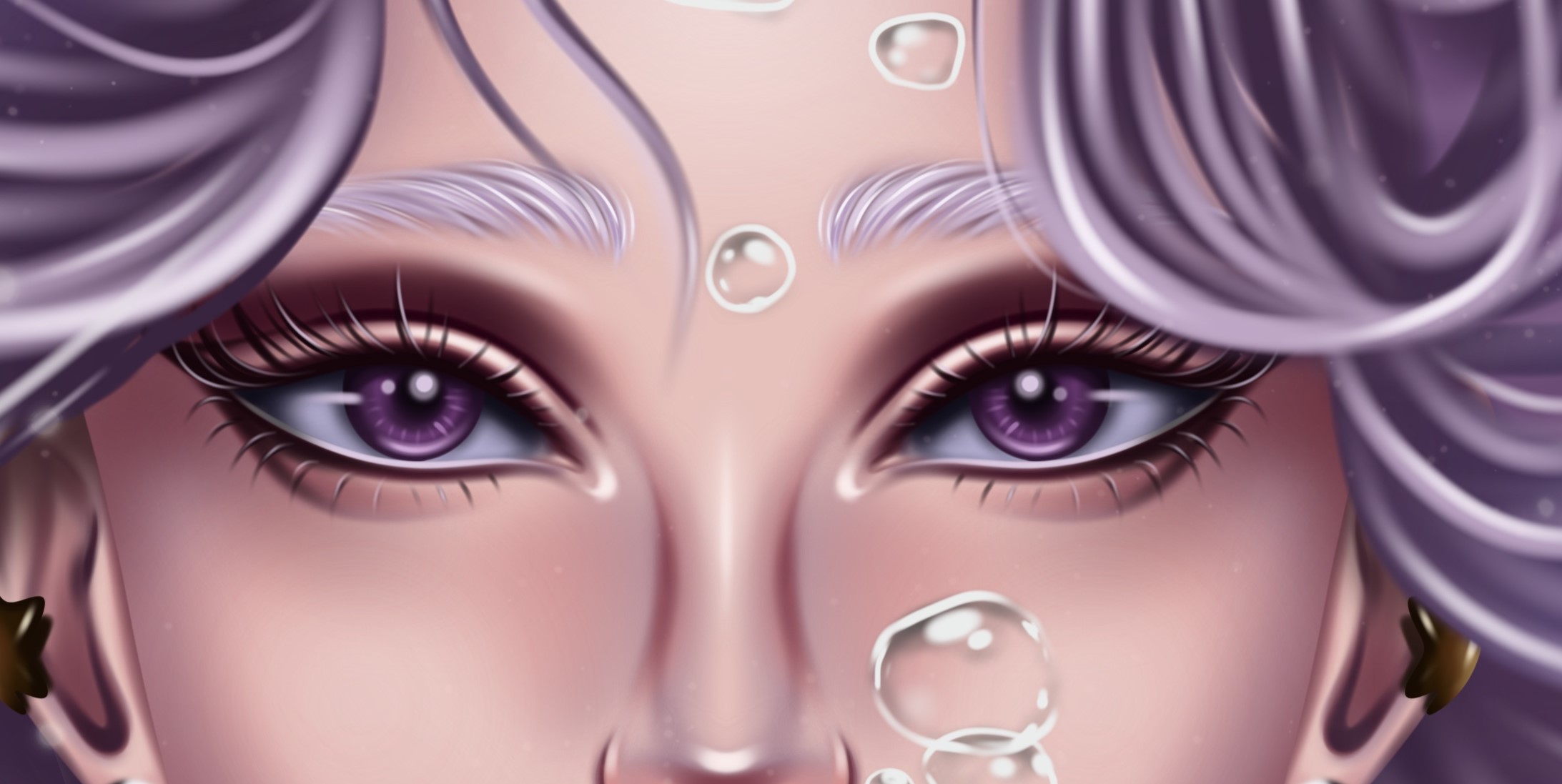 ➽The separator banner was created by me especially for this post and is my property.
➽El banner separador fue creado por mi especialmente para este post y es de mi propiedad.
Do you like it?
¿te ha gustado?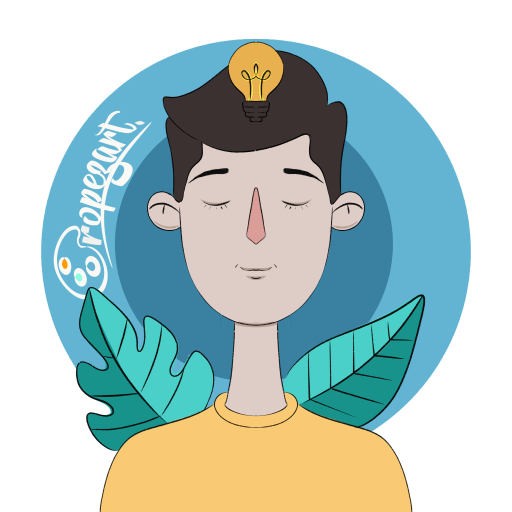 Original illustration by:@chopiliart (Oropezart)
ilustración original por: @chopiliart(Oropezart)
I hope my article has been to your liking, leave me your opinion about
illustration and if you have any questions about
illustration you can ask it and I will gladly answer in the comments. Until another post.
Espero mi artículo haya sido de tu agrado, déjame tu opinión acerca de la ilustración y si tienes alguna duda sobre ilustración puedes hacerla que con gusto responderé en los comentarios. Hasta otro post.
Follow me on/ Sígueme en instagram: @oropezart.digitalart
NFT available at /NFT disponibles en : Opensea
Translation by/Traducción gracias a: Deepl


---
---