25500 USD is the First Support Level for Bitcoin While Dumping
Bitcoin price is going down slowly from 30500 USD. Even lots of investors think that Bitcoin price will go up to 40K, I shared lots of posts about possible Bitcoin price dump. I shared lots of reasons that Bitcoin price would go down..
Here you can see daily chart of Bitcoin and there is no support while Bitcoin is being traded in 26200 USD. The first support is on 25600 USD level.. We may see Bitcoin price supported in this level..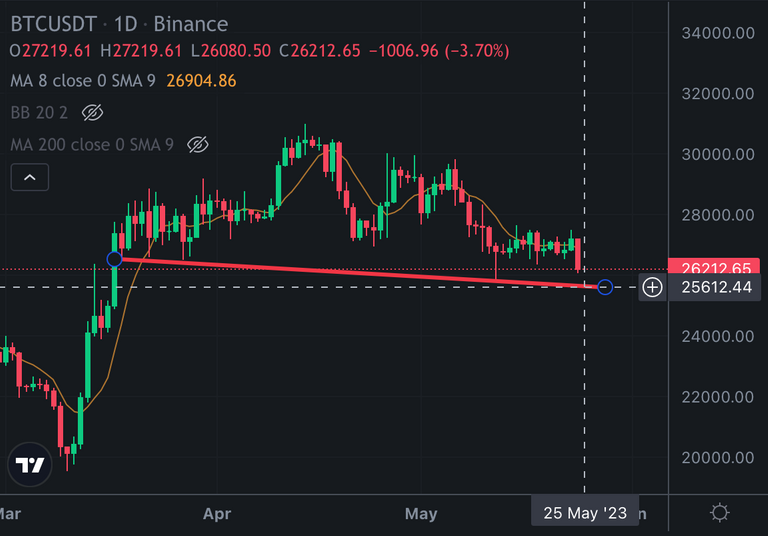 It may not be enough when Bitcoin price touched 25600 USD. If it breaks down, the main support is at 22666 USD where is 200-day moving average is...
Here you can see long-term Bitcoin price chart. You can see how Bitcoin price supported and resisted by 200-day moving average past..
So, It is possible to see Bitcoin price touched 200-day moving average again. It will be the decision for Bitcoin to bullrun again or bearish season..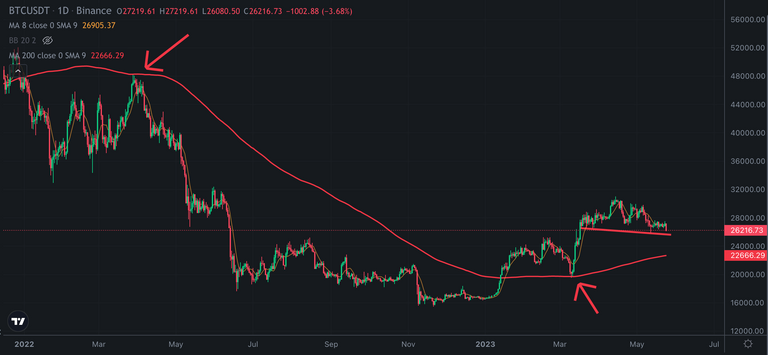 I made lots of analysis last days. I said ''Sell in May and Go away''..
Market maker sold in May and went away...
We will see when market maker completes his holiday and comes back...
---
---