Big Bang in Hive Price Chart Will Happen in August!
Hive price is stable during Bitcoin price going up! There are lots of altcoins are stable! I shared lots of Hive price chart analysis. I believe that I'm making correct guesses on Hive Price chart...
My the new and big guess is about Big Bang will happen in Hive Price chart in August!!!
I believe also Hive is major signal for me to see crypto market. So August may be important for crypto market. I shared and said I am waiting for ultra mega altcoin season 2022. So It may start in August...
Are You Ready?
Here is all time chart of Hive price. Hive Price stacked into a triangle. There is amazing support line coming from 0.13 USD and there is great resistance coming from 1,90 USD. It will be crossed in September!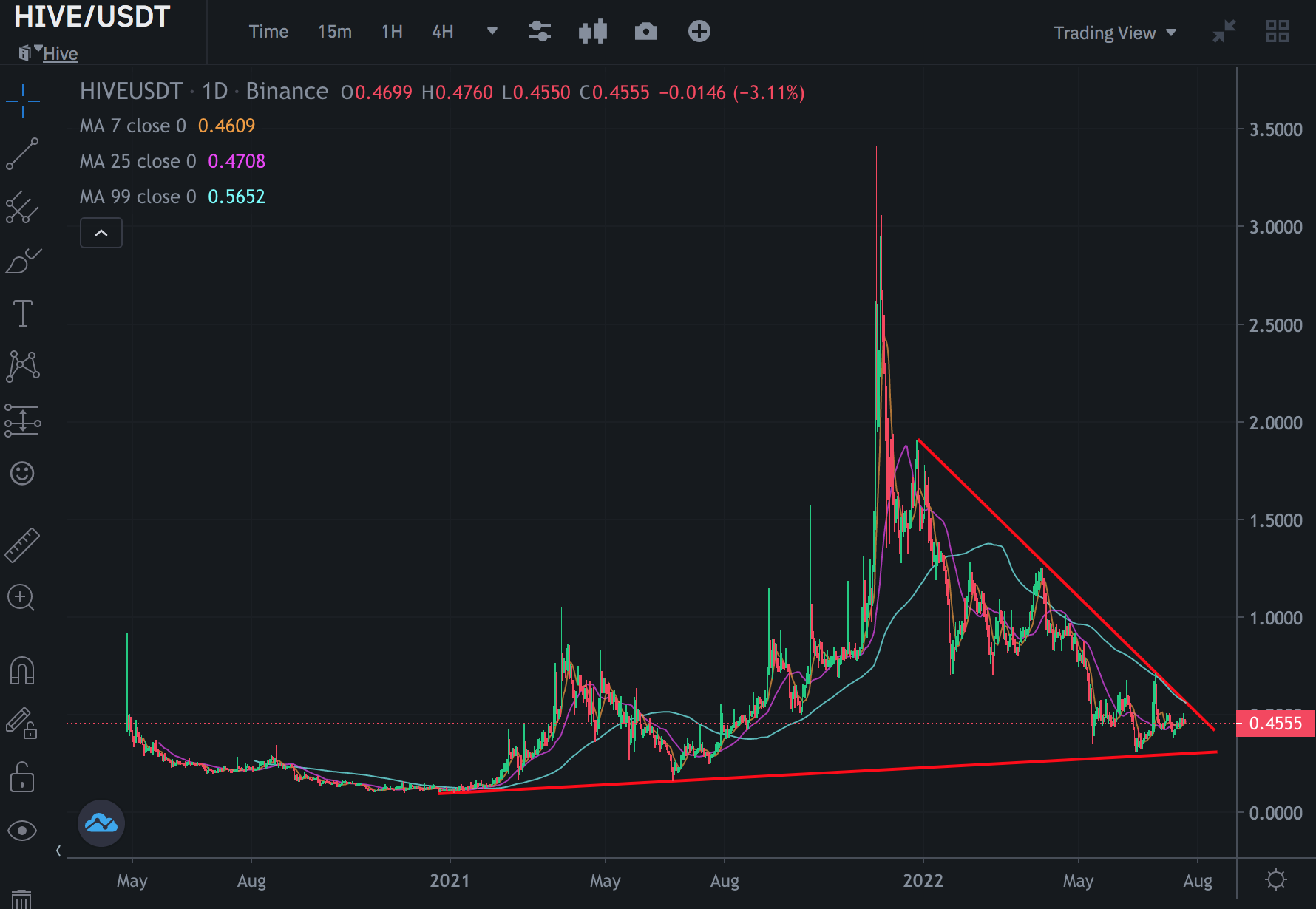 Will it up or down?
Here is MACD Indicator is on weekly Hive Price chart.
It will reverse in a few days and means; something huge coming...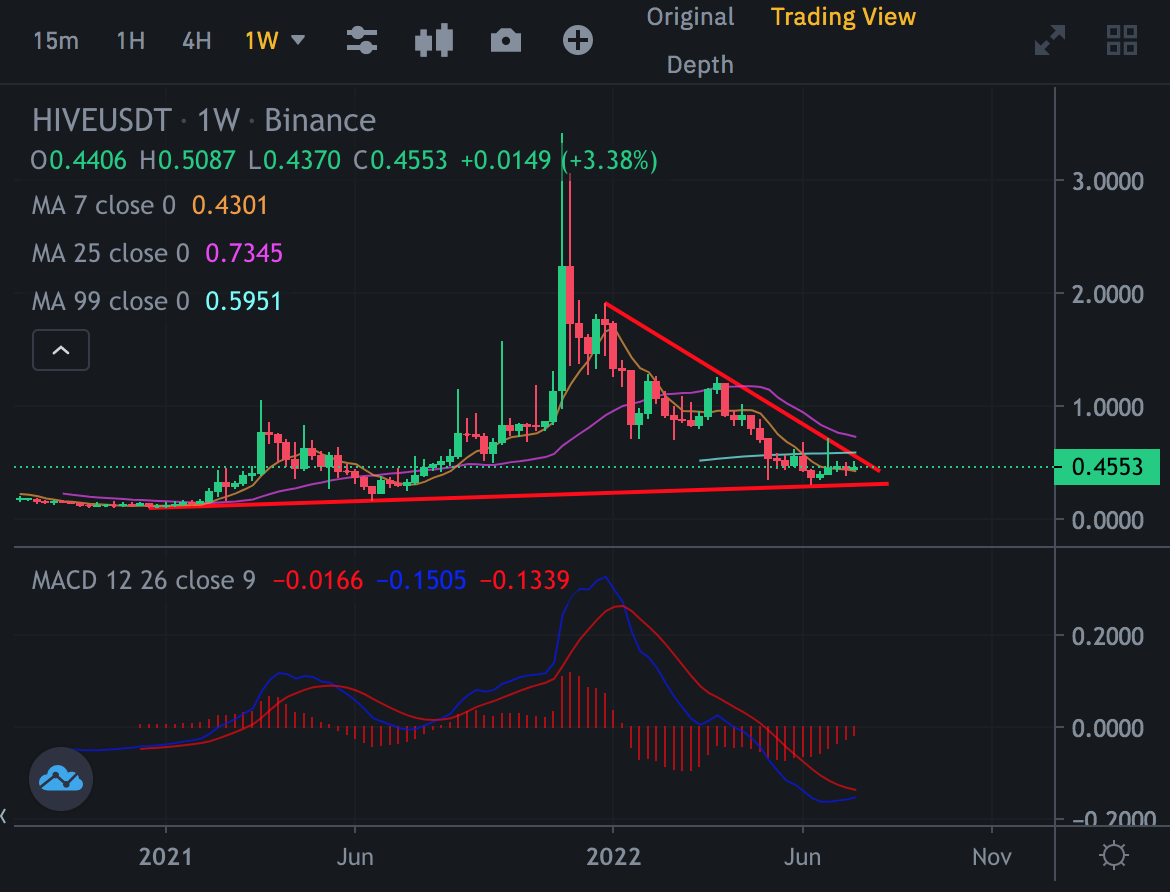 What do you think?
Posted Using LeoFinance Beta
---
---