Bitcoin Price Retested Resistance - Keep Going Up!
Bitcoin price restested the resistance where lots of people thought that It was a bearish flag. It was not a bearish flag, I was a bottom pattern and broken up..
Bitcoin price was going down for 3 days to resistance where is the new support line.
Bitcoin price seems very bullish but market is waiting for FOMC meeting.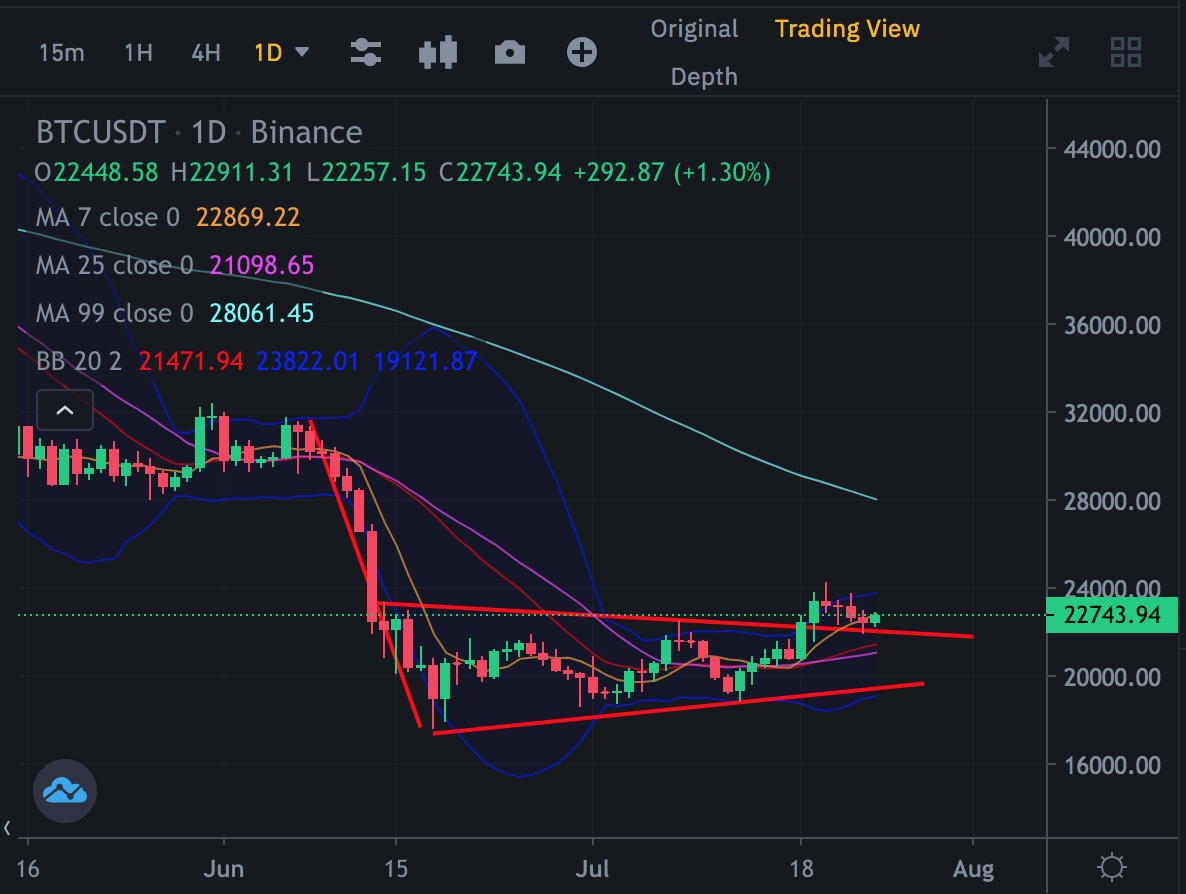 Here is weekly chart of Bitcoin and price is on critical level.
200-Week Moving Average!
It is very important for weekly close of Bitcoin price. Bitcoin Price should close this week above 22800 USD! If It goes up 200-week average, downtrend may be ended...
8-Week Moving Average is also great level for mid term. Bitcoin price should go up to 8Week MA.
Weekly MACD Indicator is also reversing. Something huge coming for BTC Price!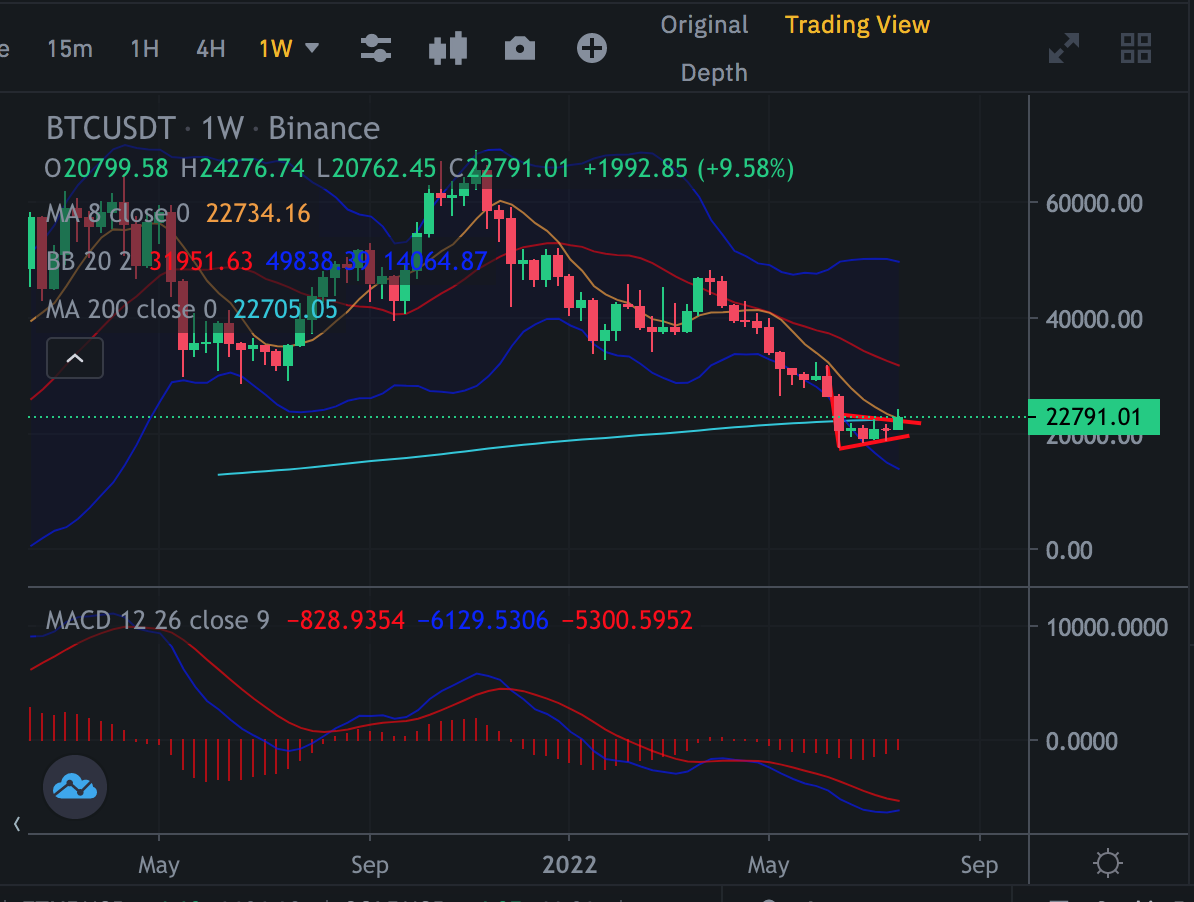 We will see...
Posted Using LeoFinance Beta
---
---