Bitcoin Price Went Up 100-Day Moving Average Again
Bitcoin price went up 100-day moving average again which is great resistance and support line for Bitcoin. Bitcoin price was under 100-day moving average for 3 days. It is not still the decision of the direction of price move..
Market marker is trying to make fake moves to make loss for investors. I was sure that Bitcoin might go down. But Bitcoin price went of 100-day moving average again. I'm not sure of anything right now..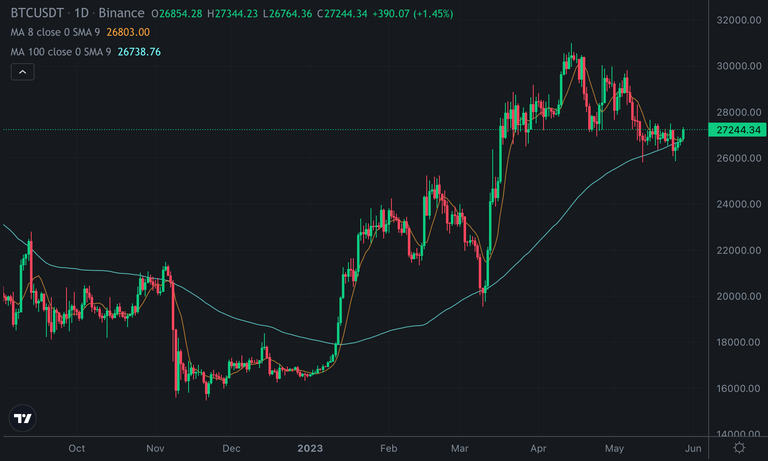 When we look at the indicators, Bitcoin might be broken up resistances on Indicators.. Here you can see RSI Indicator on daily Bitcoin chart.
MACD Indicator reversed and selling pressure decreased..
There is downtrend line on Fisher Indicator is still not broken up..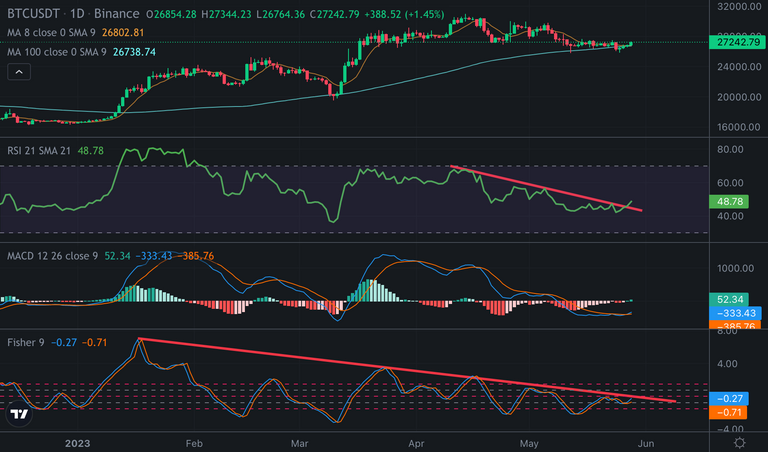 So, we may see small pump on Bitcoin price chart. If this pump doesn't come, we could see a big price drop.
We will see..
---
---