BNB Price May Go Up All Time High in 2022!
I shared a post about BNB Price May be on the Bottom! in 24th June. BNB price was 236 USD.
Today BNB touched 300 USD and My price prediction was good!
BNB was on the bottom!
I think that BNB price may touch ATH in 2022!
Here is logaritmic chart of BNB and We are still on the bottom!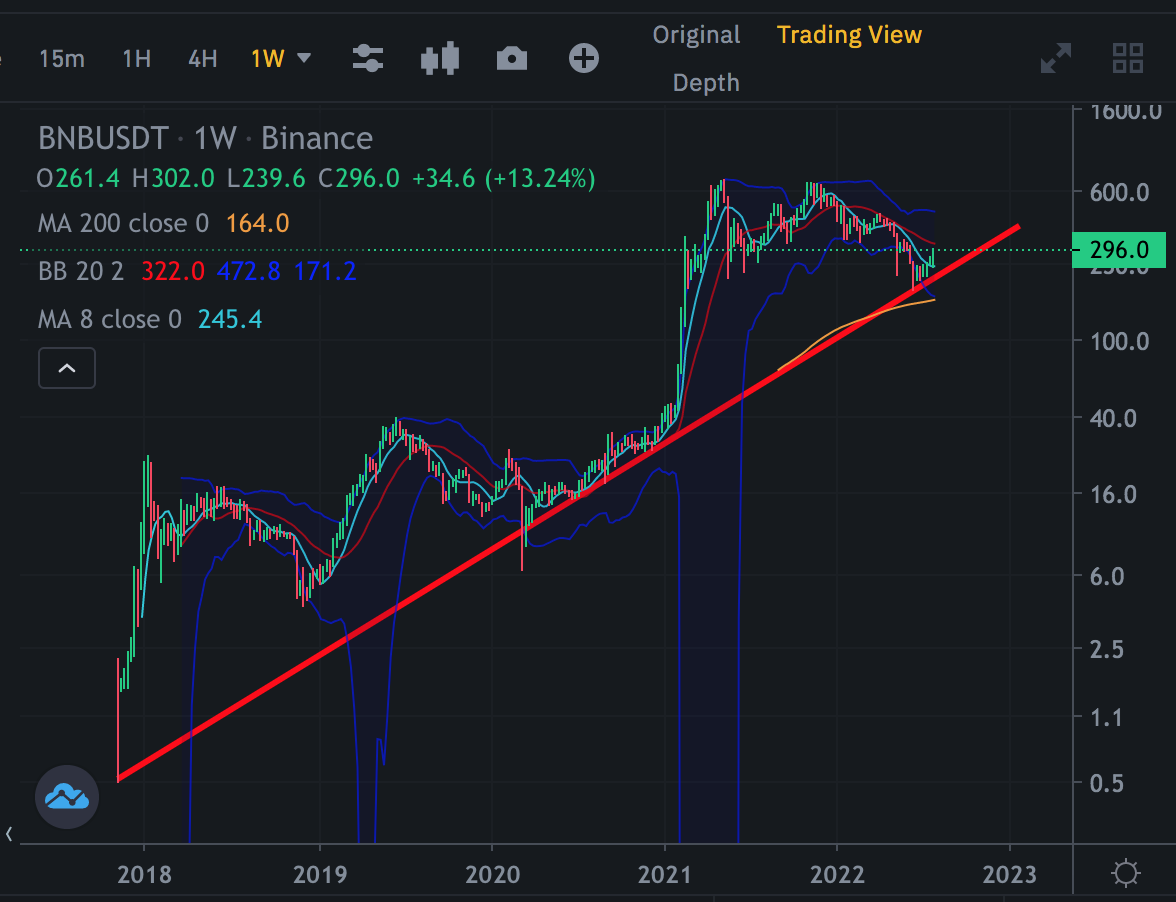 Here is daily chart of BNB and BNB price is above 8-day Moving Average. BNB Price shoudl break up 200-day moving average to enter ultra mega bullish trend. 200-day MA is important for long term trend.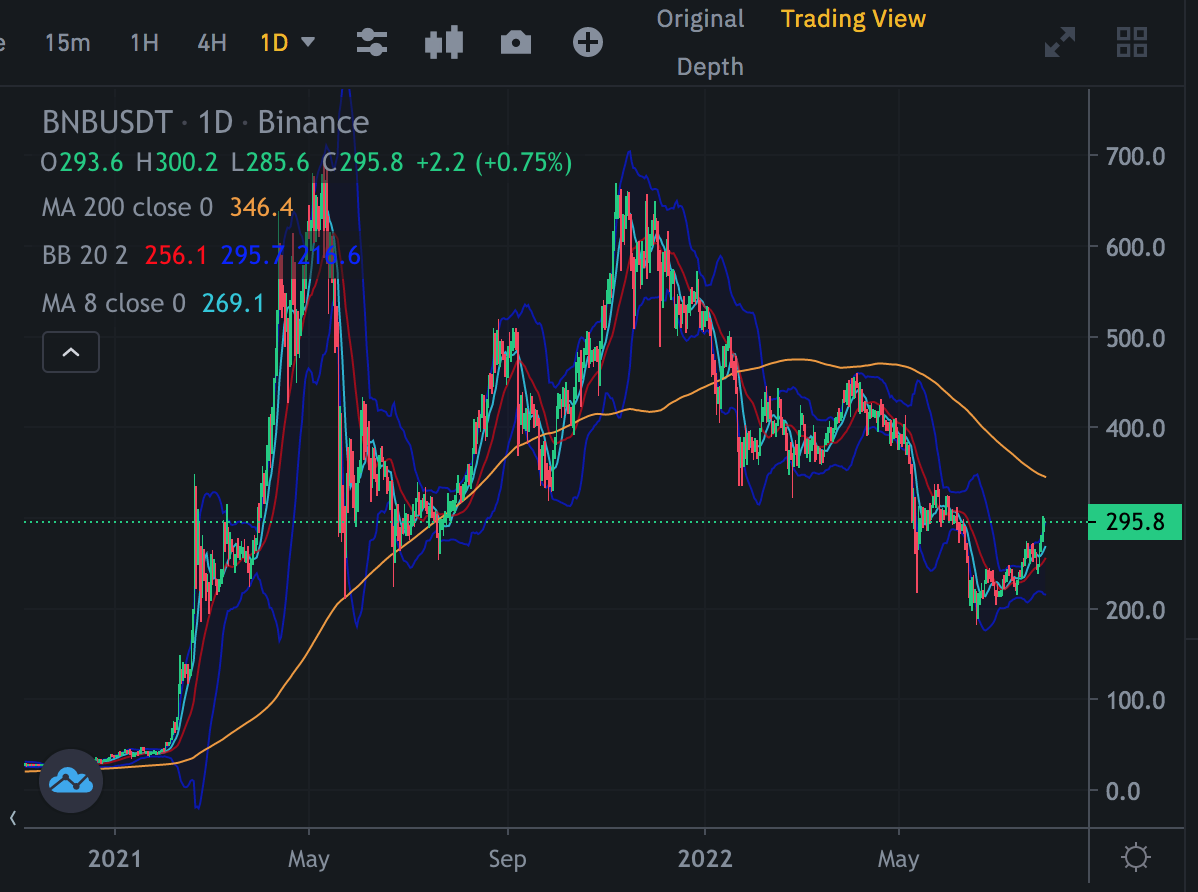 Downtrend of RSI Indicator is ended. It is great signal for reversing. We are still at the beginning.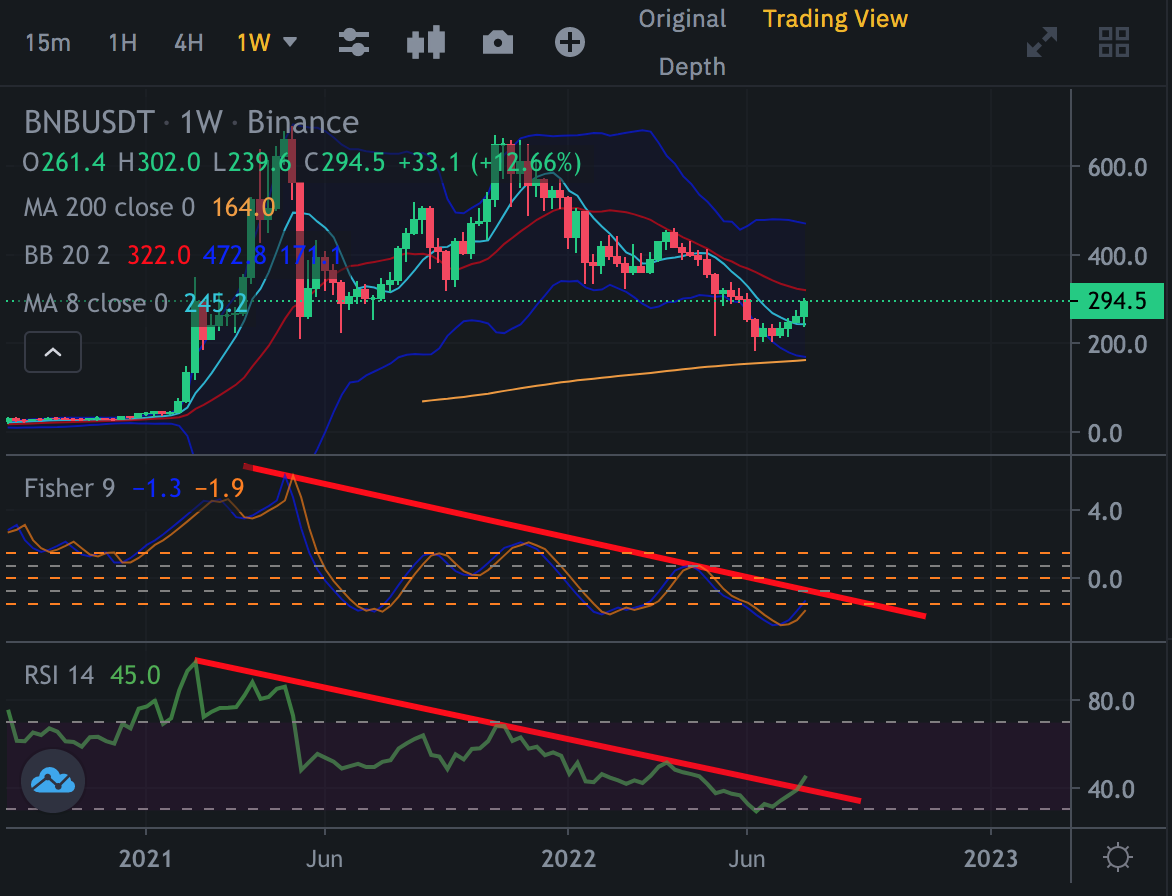 We will see...
Posted Using LeoFinance Beta
---
---