Staking BXT is Great Passive Income Without Any Risk
I love passive income and I read a post about BeeSwap Token(BXT) Whitepaper.
Beeswap is an application that allows cheap (0.25%) deposits/withdrawals to hive-engine, without changing the size of the entire SWAP.HIVE:HIVE liquidity. This is a bridge service between the native blockchain token HIVE and it's equivalent on the hive-engine side chain, SWAP.HIVE.
It was great passive income way for me and I added it to my list. After getting BXT airdrop by traibaldex pools, I stake all my BXT tokens. I can get Liquid Hive everday by staking BXT with
Staked Beeswap Token(BXT) will earn 50% of all the fees generated by BeeSwap, currently estimated at 50k hive yearly.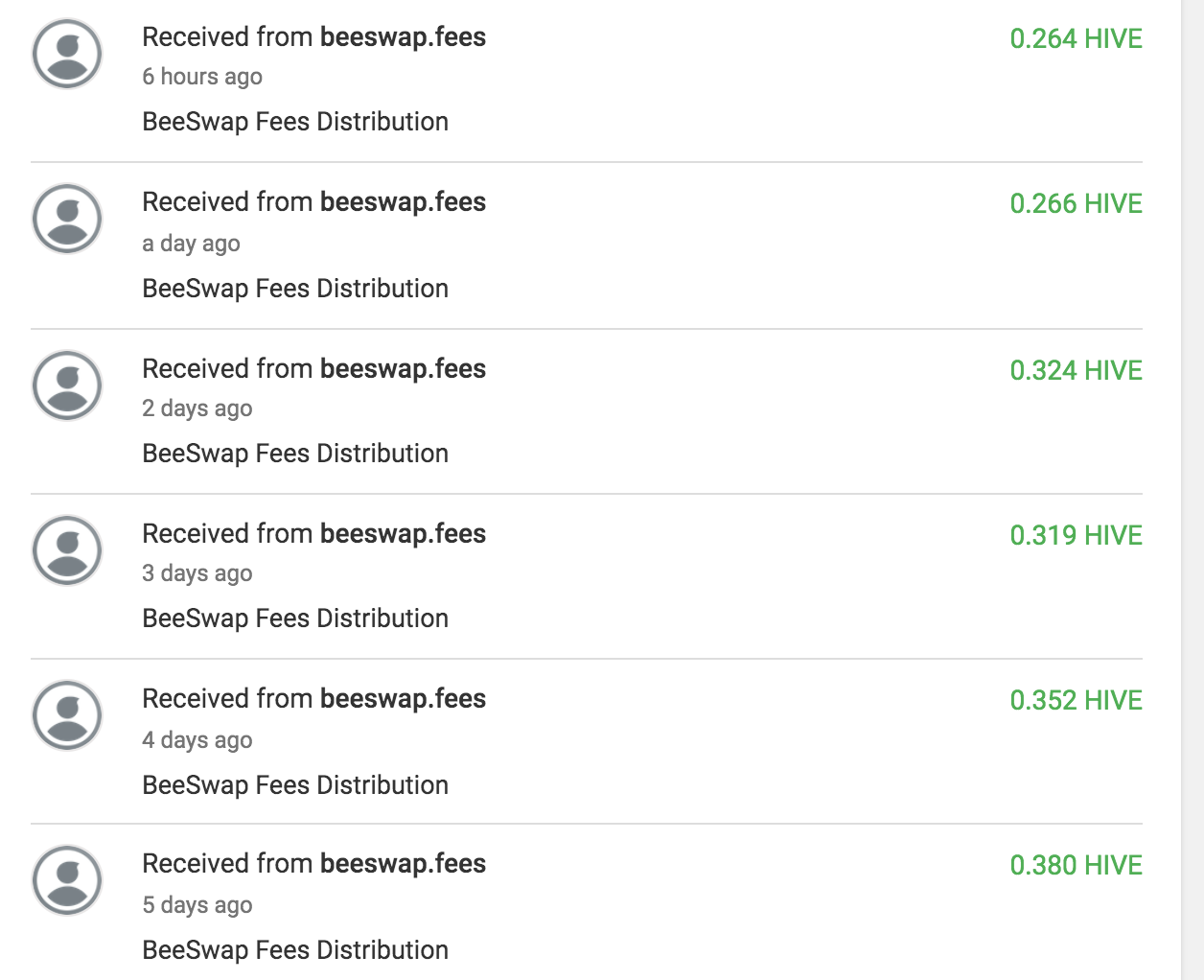 To get more liquid Hive passive income, I should stake more BXT. To buy BXT has risk cause of price changing. But I can flow my stable tokens to TribalDex to get BXT.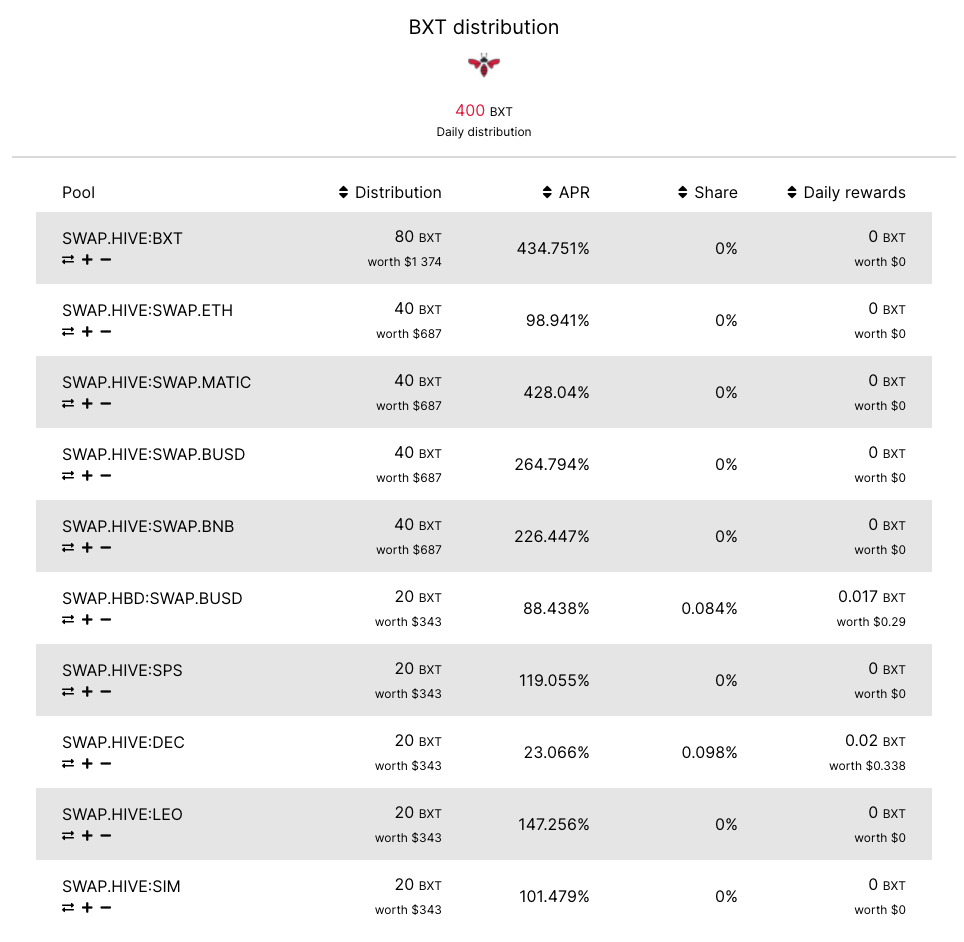 You can get free BXT by pooling your tokens on tribaldex. Pooling Stable tokens is the best way without risk.

I pooled HBD:SWAP.BUSD to get BXT and stake my BXT to get daily liquid Hive. APR is going down day by day but There are more profitable pools on the list. More profitable - more risk.
I prefer to sent Hive to Hive-Engine by BeeSwap for more Liquid Hive Rewards with low fee...
I will be good development for Hive Blockchain Ecosystem.
Let's see...
Posted Using LeoFinance Beta
---
---