When is Ultra Mega Altcoin Season?
I shared lots of post about Bitcoin Price bottom. Bitcoin is up %40 from the bottom and We may see the bottom of ultra mega bearish season...
When Bitcoin is going up, lots of altcoin are not following BTC. What are they waiting for? When is Ultra Mega Altcoin Season???
I think altcoins are waiting for the move of Bitcoin. When Bitcoin price up ends, altcoins will go up!
Here is weekly chart of Bitcoin Dominance.. Let's look at RSI Indicator. It is going up and It is on great support line. If It breaks down, ultra mega altcoin season will begin...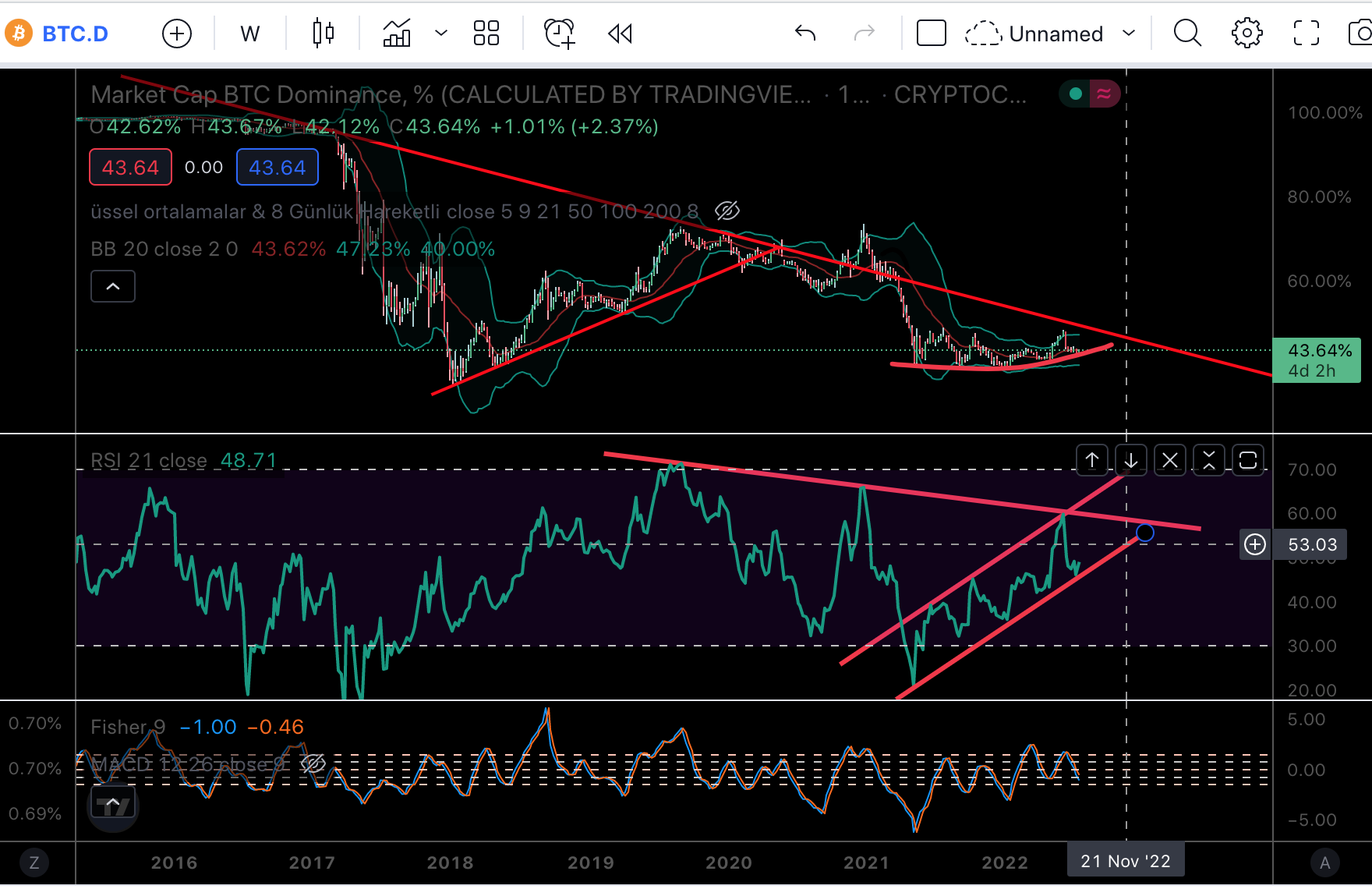 I believe that I will be broken down until November!!! Fisher Indicator show us we are close to see altcoin season.
You can follow this trend line to see broken...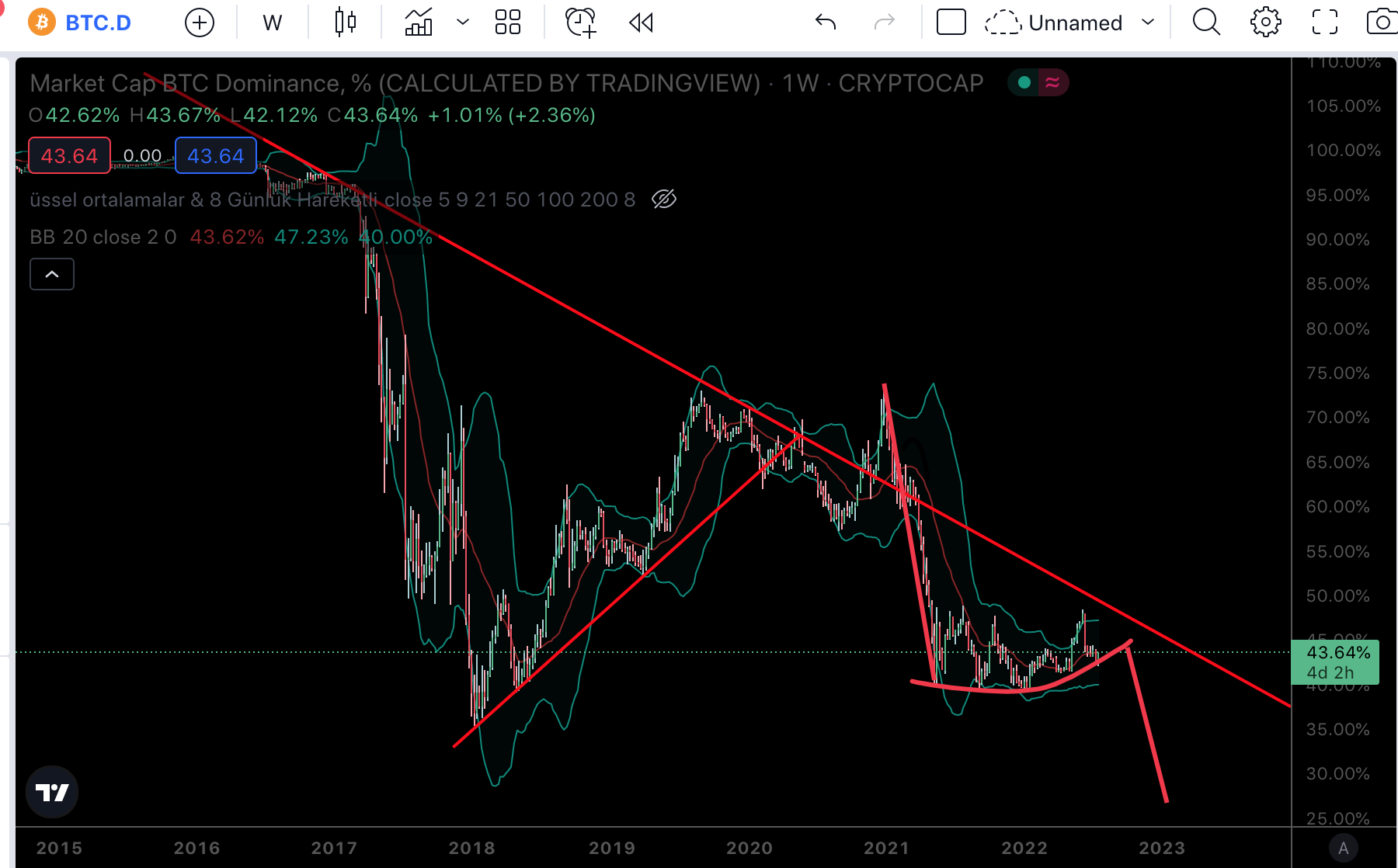 There is amazing bearish flag pattern on Bitcoin Dominance. When we see RSI Indictor broken down, we see the target of bearish flag. It is about 25%!!!
We will wait and see...
Posted Using LeoFinance Beta
---
---