My Little Feathered Friend

Say Hello to my Little Feathered Friend.
A big hello and welcome to all of you as well.
It's been a wile since my last post and I have quite the back log of images.
This post was originally going to go out just after my last post Built for Speed but sometimes life has other plans for you.
Now lets see if I remember how to do this, it's been a minute.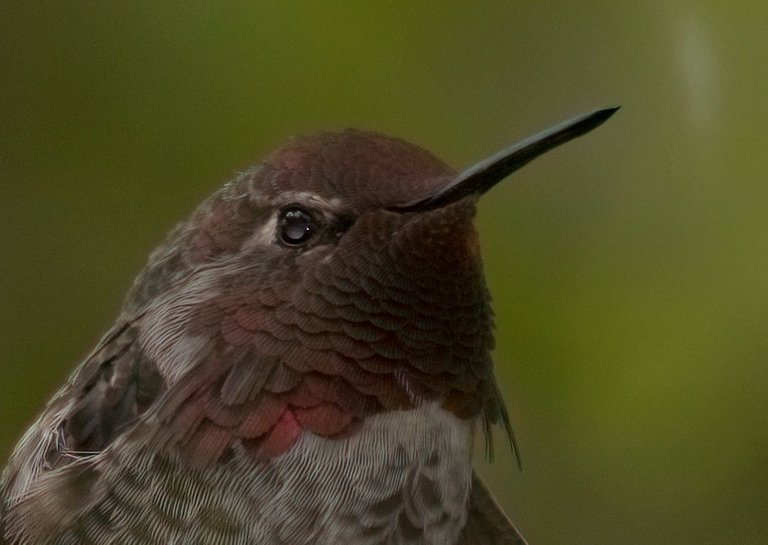 The following images are of the Ruby Throughted Hummingbird that lives in my apple tree that @littlebee4 named Carla, although I hate to break it to you but Carla... is a Carlos, and a darn teritorial one at that.
He is the Grand Poobah of the back yard and flat out owns the Apple tree.

Carlos here is perched under the canopy of the Apple tree, in the shade, on an overcast day so I used a low powered fill flash to brighten him up and put a twinkle in his eye.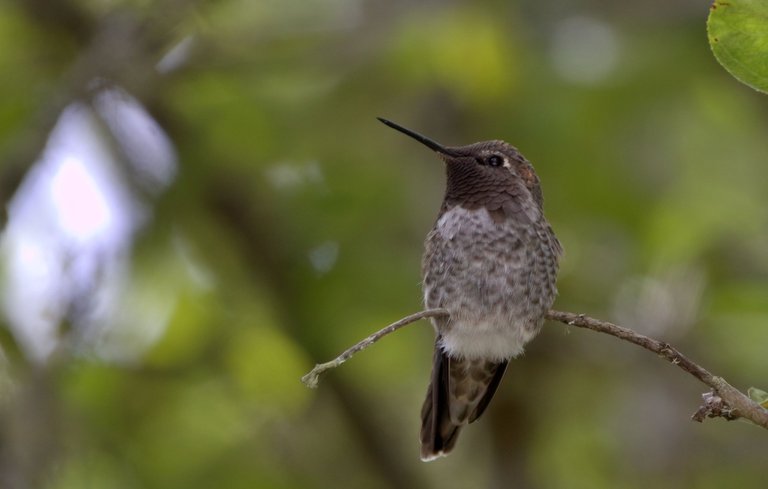 He wasn't ranging off after hitting up the feeder, just flying up into the Apple tree and perching between feedings.
I was able to set up the camera and tripod just beyond the minimum focusing range. The shutter and flash started him a little at first but he settled down and let me image him for about 45 min.
After a few minutes he did this little streching/yoga routine.
Enjoy.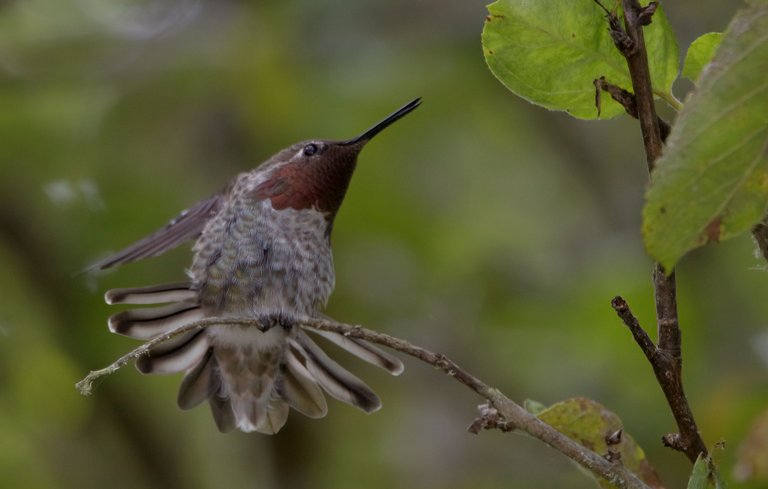 Since he is in the shade his colors are very muted, the red you see on the head area is poping a little due to the flash.
When he flies out into the Sun he looks like hes on fire.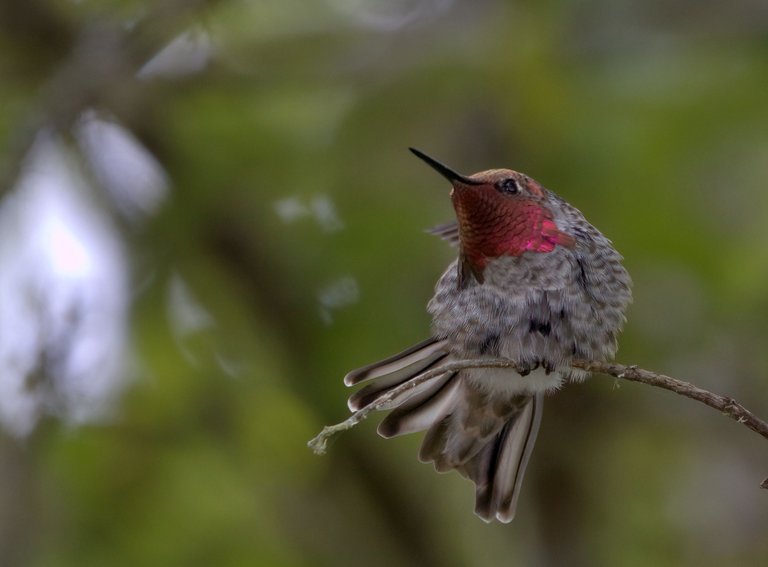 I was really happy with these images right out of the camera and very little editing was done to them other than DeNoise and a touch of sharpining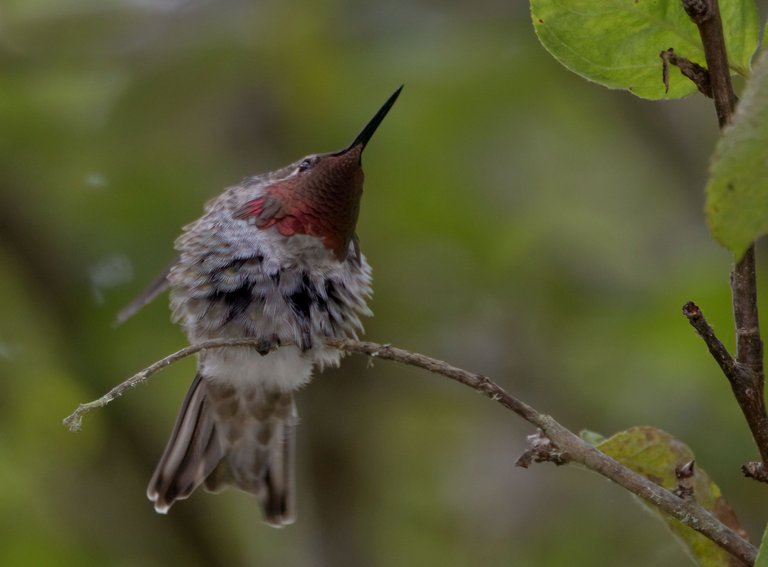 Puff n Fluff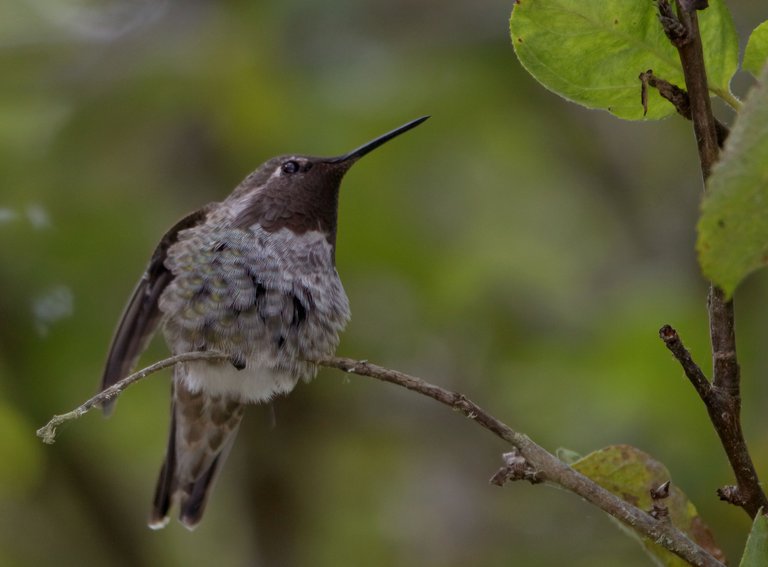 After the fluff he had to chase off another Hummingbird and soon landed on a different perch. This perch is not his yoga perch apperently, this is his guard post perch lol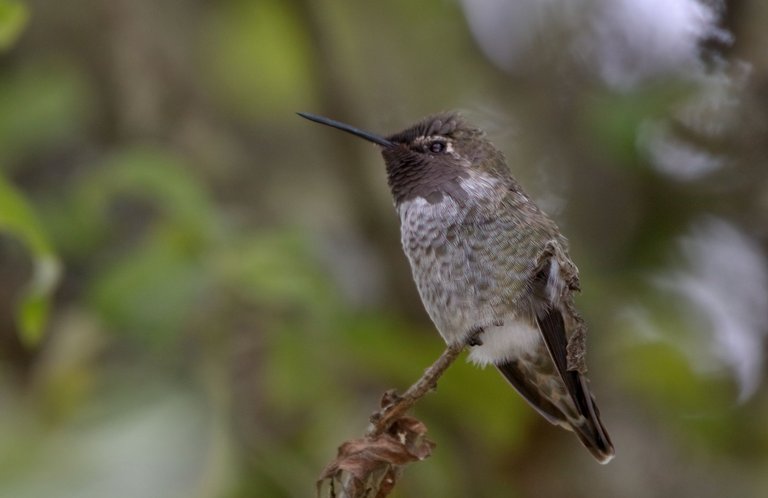 After a bit of shrp course chirping and another chase off he returns the little bowed branch to continue his strech out.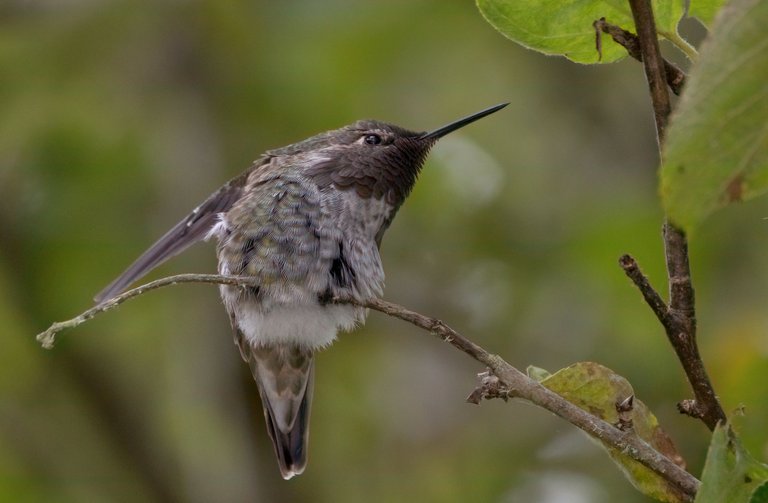 It took me some time to go through all the images I captured,amazing how many I can pop off in a short time.
It took me even longer to pair down the number to post.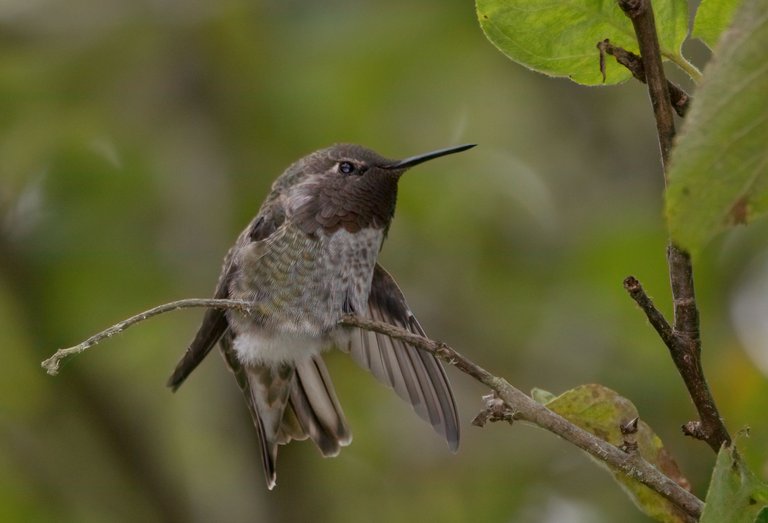 It's the same little routine repeted several times.
Left Wing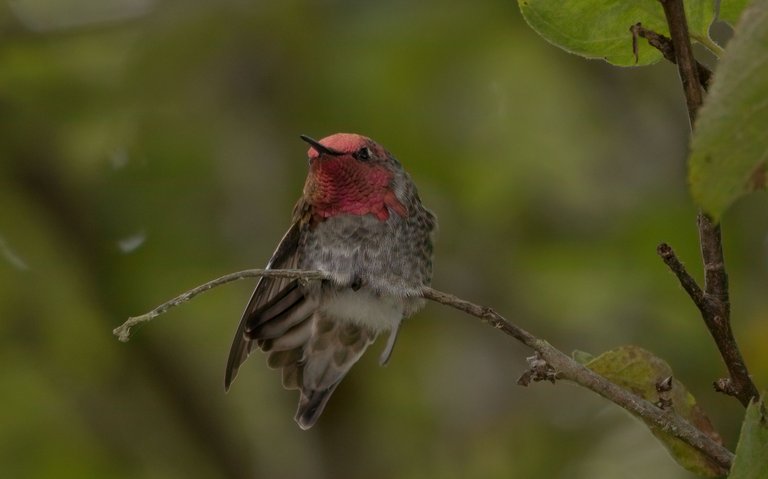 Right Wing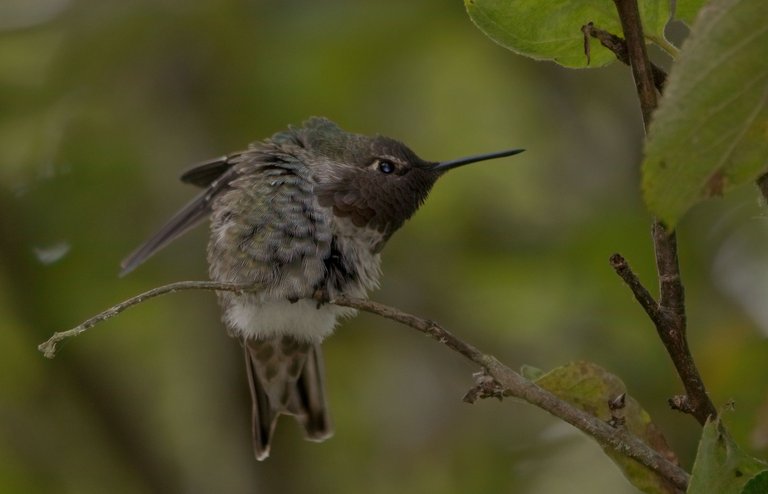 Both Wings Back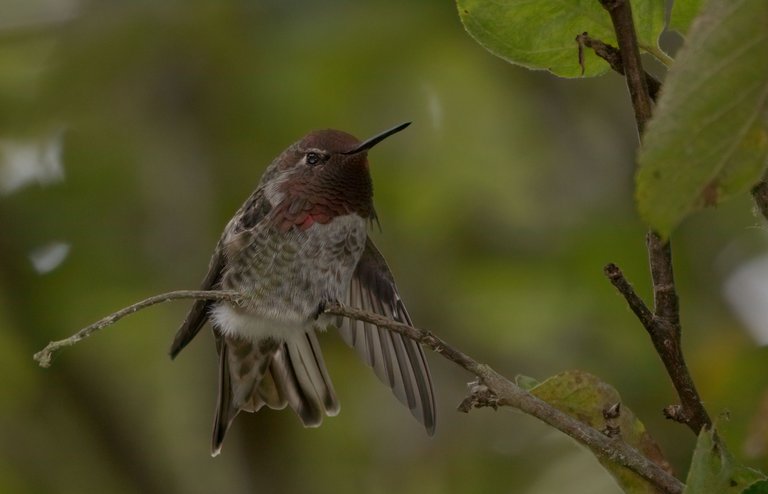 Both Wings Down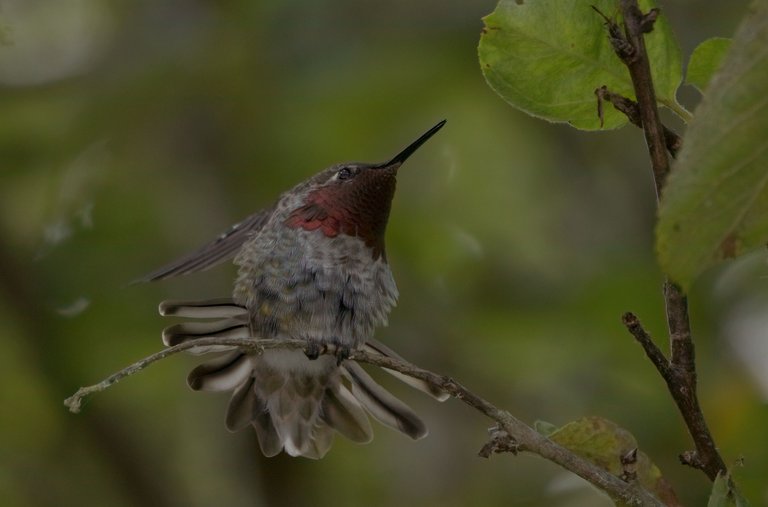 Both Wins Back with Glutes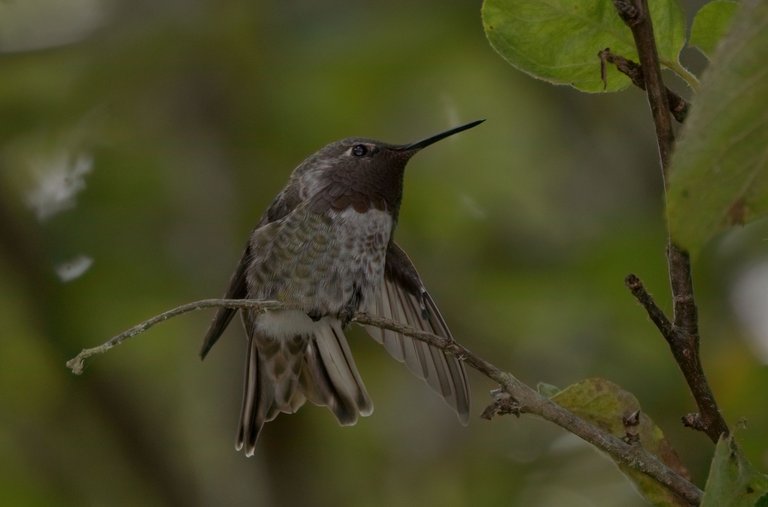 Left Wing
Ohhhh Big Tall Strech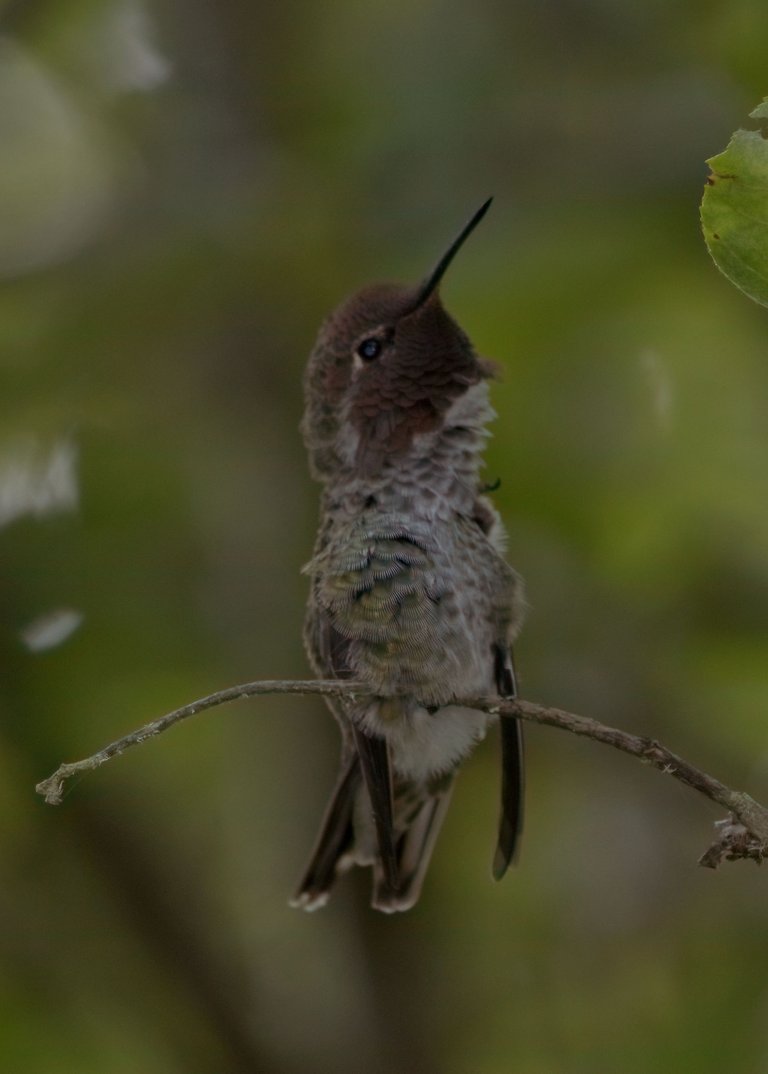 Then a little Flap n Fluff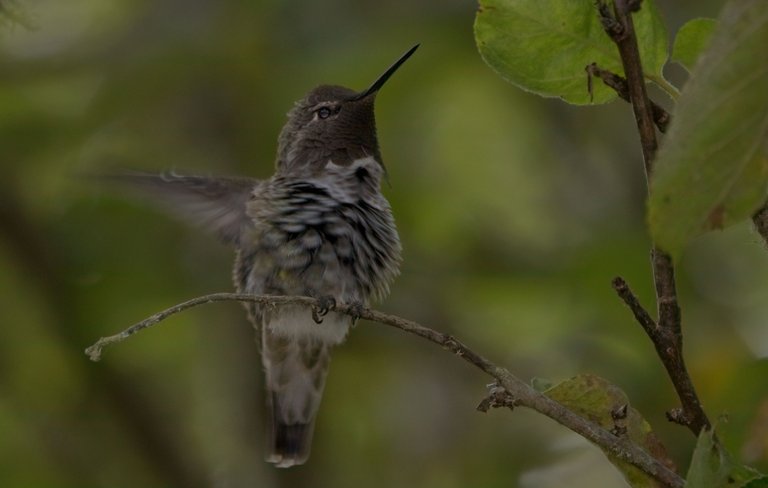 Toung Out O.o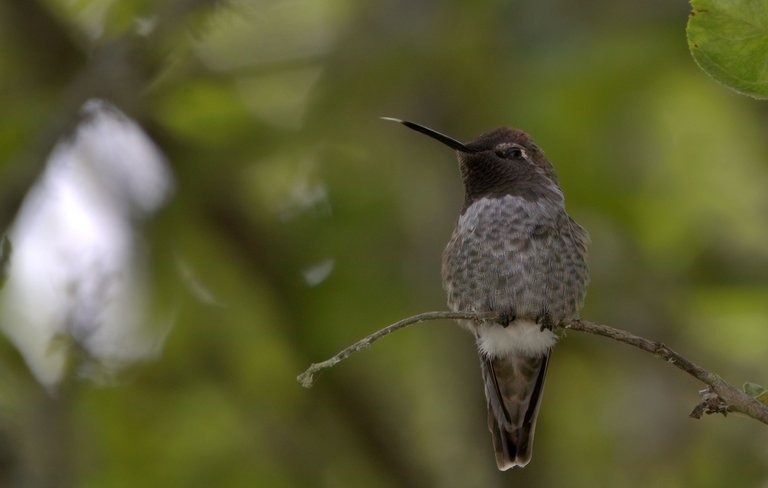 Then its down to the feeder for a big gulp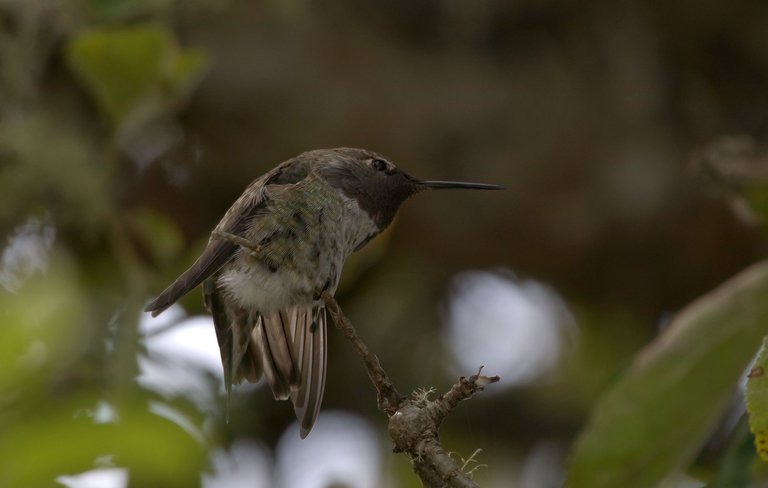 Then he flew up to a 3rd perch streched out the left wing once and took a 10 minute nap.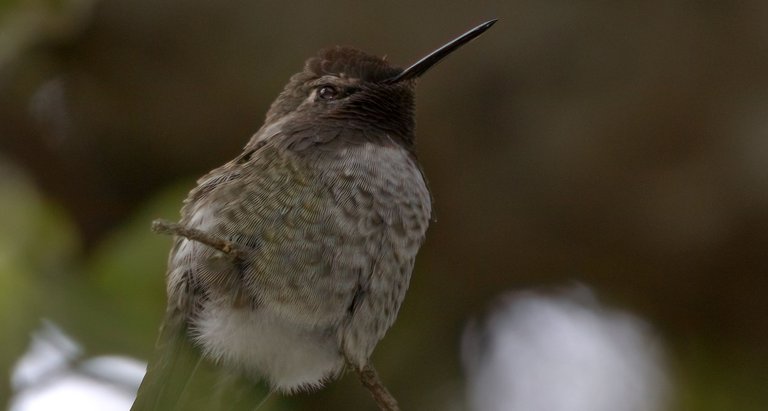 Took me a bit to realize he was napping, about 10 frames lol
You will probably be seeing more of this little guy as he stayed in the Apple tree all winter and didn't migrate with most of the others.
He still gards his tree and feeder but cruzes around more and only visits the feeder every 30 to 45 min.
Well that's all for this post I hope you all enjoyed the images.
Now off to find an image of a bird and flowers for this weeks contest =P

Wow that's a big ol yawn for a little bird =P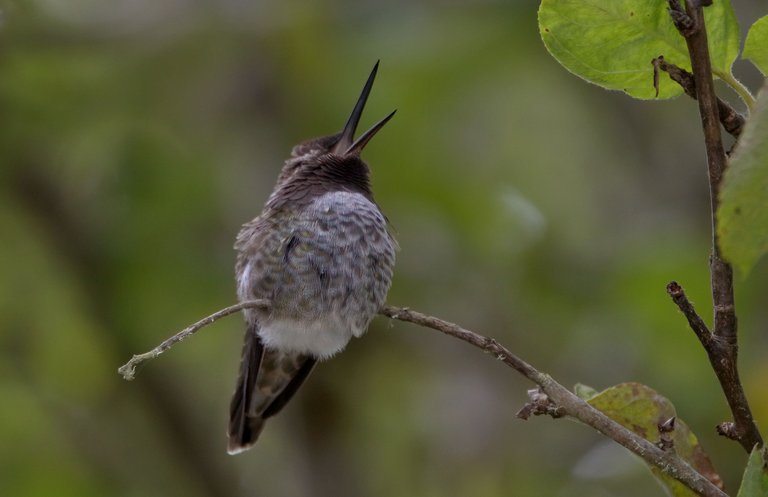 Buzz on over to the Feathered Friends community and join
@melinda010100
@nelinoeva
@barbara-orenya
and the rest of the gang at Feathered Friends for all your feathered odds and ends.

20% of this Post proceeds go to @hive-106444 aka The Feathered Friends Community Account.
Every little bit helps.
The rest will end up going to the Birds.

Thanks for visiting my post. If you enjoyed it please consider upvoting and following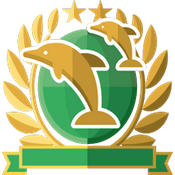 Unless otherwise noted:
All images original, by me.
All Rights Reserved 2023.
Chromium AutographOnline Signature Maker
---
---