hostile takeover of twitter, phase one complete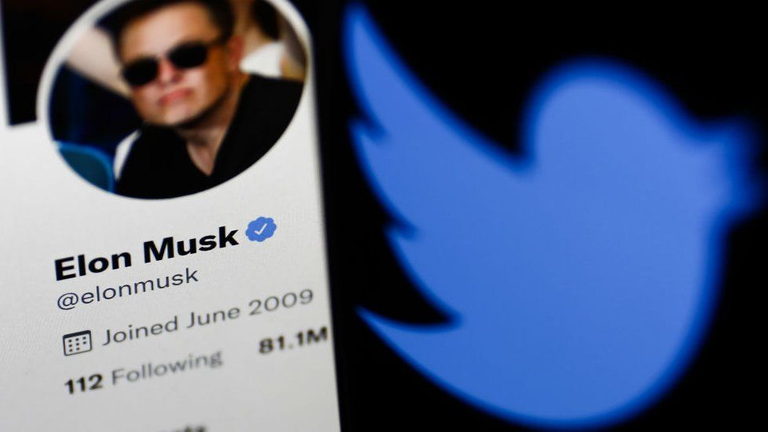 We all knew about the bid he threw at twitter, knowing damn well that money talks, the poison pill was a no go. Well it looks like Elon pulled a Sun on twitter. Unlike Mr. Justin Sun.. Musk believes in Freedom of speech and private property.
Elon is not that person, we can tell or at least from what I seen he hates the SEC and he loves FREEDOM to say what ever the hell you want unless there is more to it...
Alpha of a man big steel cojones
First he purchased close to 10% of twitter, was offered some seats he gave them the bird.
"Elon just spent 44 billion to make sure his account never gets banned."
AntiCrypto people always come back, much like twitter did today... Twitter is in talks to finalize a deal with Elon Musk to sell him 100% of the company after originally rejecting his offer.
This is the talk of the week, even though there is a WAR on our planet.. Well..
Even Bezos weighs in on the hot topic..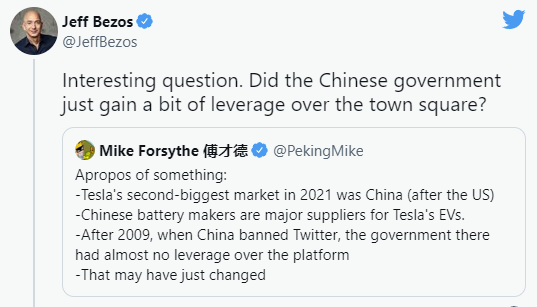 He might be on to something..
---
---