The Optimistic Wheel!
Not everyone is lucky! Sudden unlucky incidents occur every now and then. Sometimes, I feel like I'm within the ring of haplessness! I don't know whether fate has a distinct relation with it or not. But it's not fate or luck that everyone gets to achieve their certain goal.
But luck exists! Believe me, I've been through people and incidents that made me believe about luck. In some cases the lucky person subconsciously gets something that he/she didn't expect that certain on that particular moment. It is a blessing I guess. If I talk about my friend who recently has been through a hazardous situation and he was so tensed about it. But that's not the whole story my friend.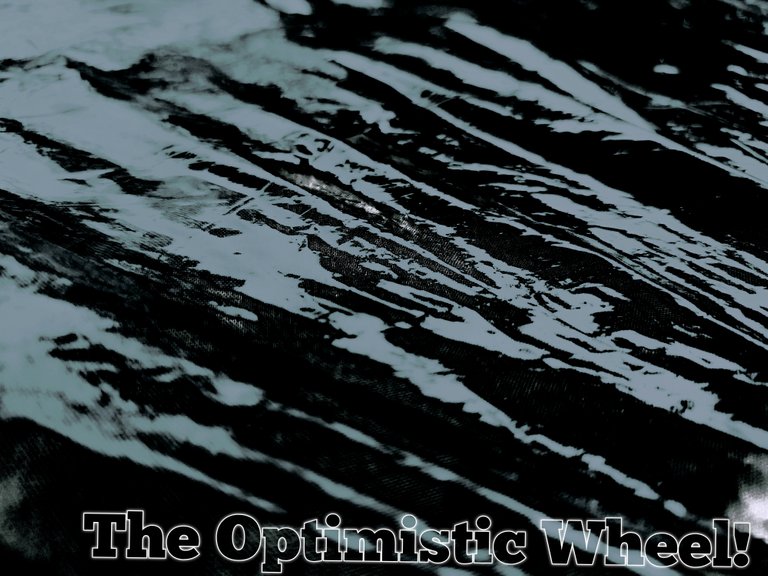 A couple of weeks later he started trying his best to overcome his situation. Fortunately, he has a mentor who emerges like an angel to him showing the right path or means which is suitable for him. I know it is difficult to follow instructions in situations like this one. For my friend, it was more complicated because he was a bit demotivated at the same time hopeless about his ongoing situation.
He started a small business alongside his regular underpaid job. The current price hike of daily commodities alongside the drastic inflation made him so destitute. When I met him a couple of weeks earlier, I found him broke.
He asked me for help. Though I desperately wanted to help him but I had nothing to console him. Even my personal condition was somehow the same as him. It made me feel sad. On that day, I learned the importance of having a back up plan.
We talked about the ins-and-outs about as we both earnestly wanted to come to a sensible solution for the ongoing scenario. Earlier I mentioned about the mentor who truly was a great consultant and we both know him as an honest and super talented. He helped me with suggestions that helped me to overcome many hazardous situations earlier on.
My friend went to him and asked for help; he discussed his present situation. That man heard him patiently and asked a few questions. Surprisingly, he didn't help him with some money; rather he gave him some game changing suggestions that helped him a lot in the long run.
His first suggestion was to reduce my friends unnecessary expenditures; and try to find different ways to increase his income at the same time he also mentioned about adopting new ways to maximize his current income.
My friend immediately started some kind of marketing stuff on agricultural goods. At the same time he also was conducting his regular job. I talked to him personally, and he mentioned about his little land property where he already started some kind of hydroponic project alongside a small greenhouse where he grows vegetables.
I found him so hardworking and dedicated to his work; and believe me he wasn't unlucky. Within a couple of months the progress regarding his monetary conditions was visible. Now, his condition is improving; though it's a slower growth but still I am happy to see his optimism.
I hope and pray that he overcomes his situation as soon as possible. However, his attempts are good in comparison to his foolish decisions that he made in the past. After one week or so, I met his mentor; and surprisingly I've found him more happy about my friend.
He said that he has money to help him but he didn't offer that to my friend in the first place. Rather, he wanted to make him self confident and self dependent about his own condition. He also added that if he gave him some money, it would not resolve his problem or give him a permanent sustainability. The money could give him a temporary solution about his problem; but if he personally tries and does something about it; it surely will bring him fortune.
At the very beginning, I mentioned about luck! Yes, my friend it is not only luck but also personal will that helps people overcome their ticklish situation. I hope and wish all of you to be positive and optimistic about whatever your condition is!
With💙
©chrysanthemum
---
---