Planting bananas and sweet potatoes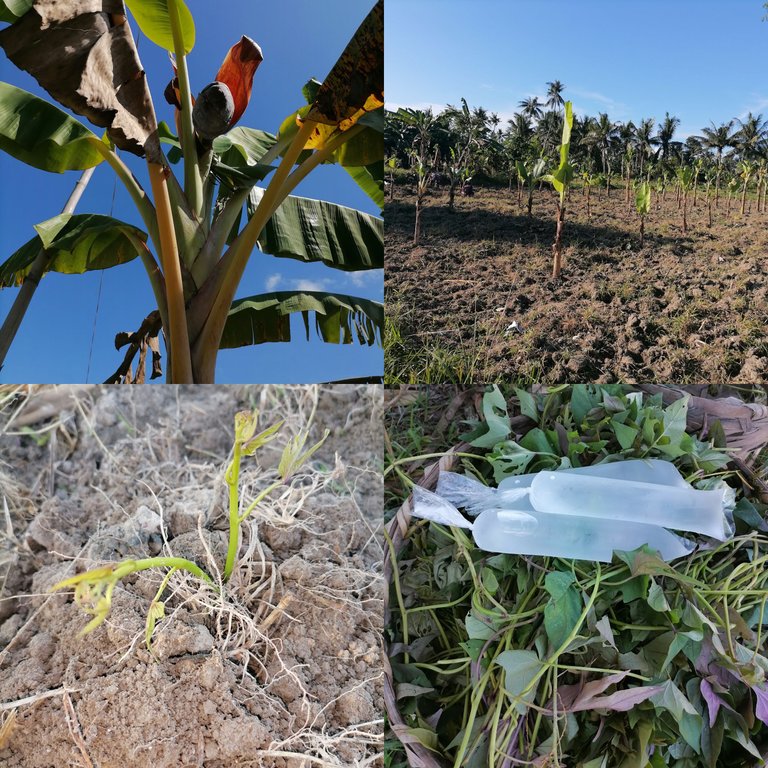 Hello everyone,
Long time ago we planned to plant bananas here, but we hesitated that maybe bananas won't survive here.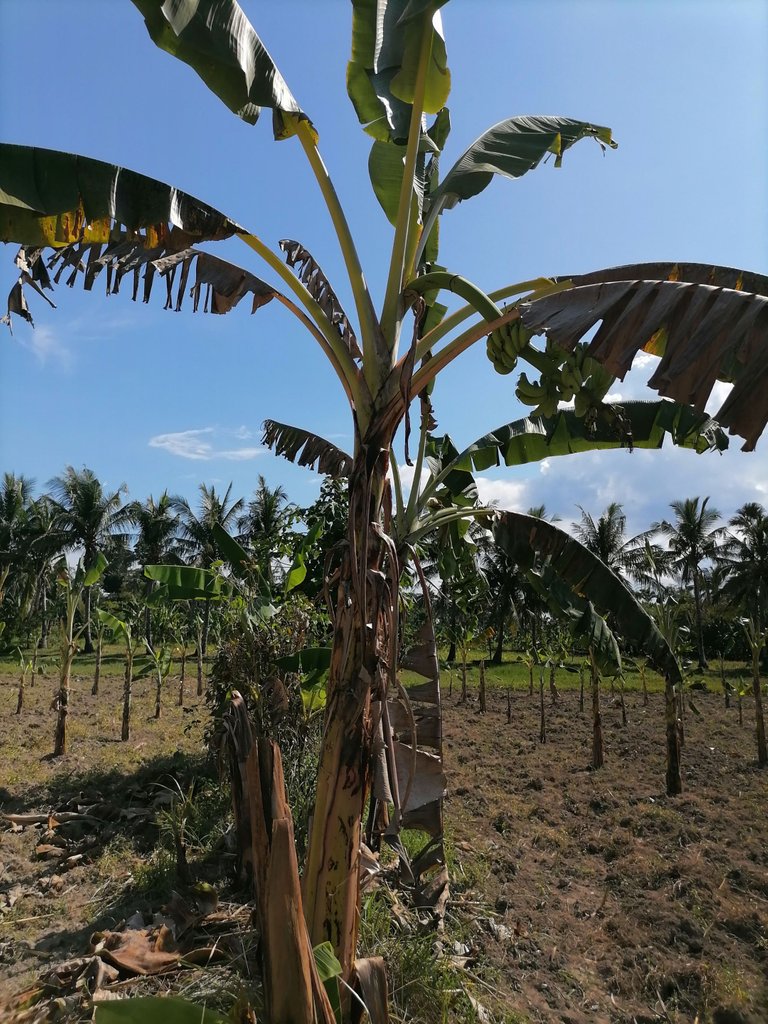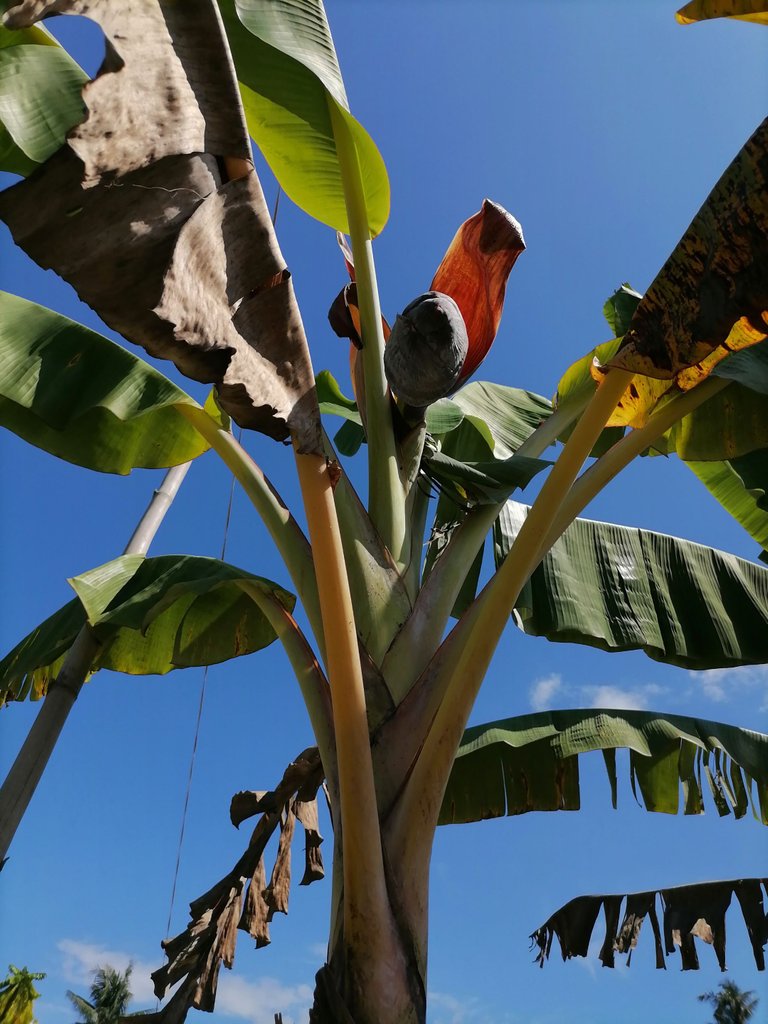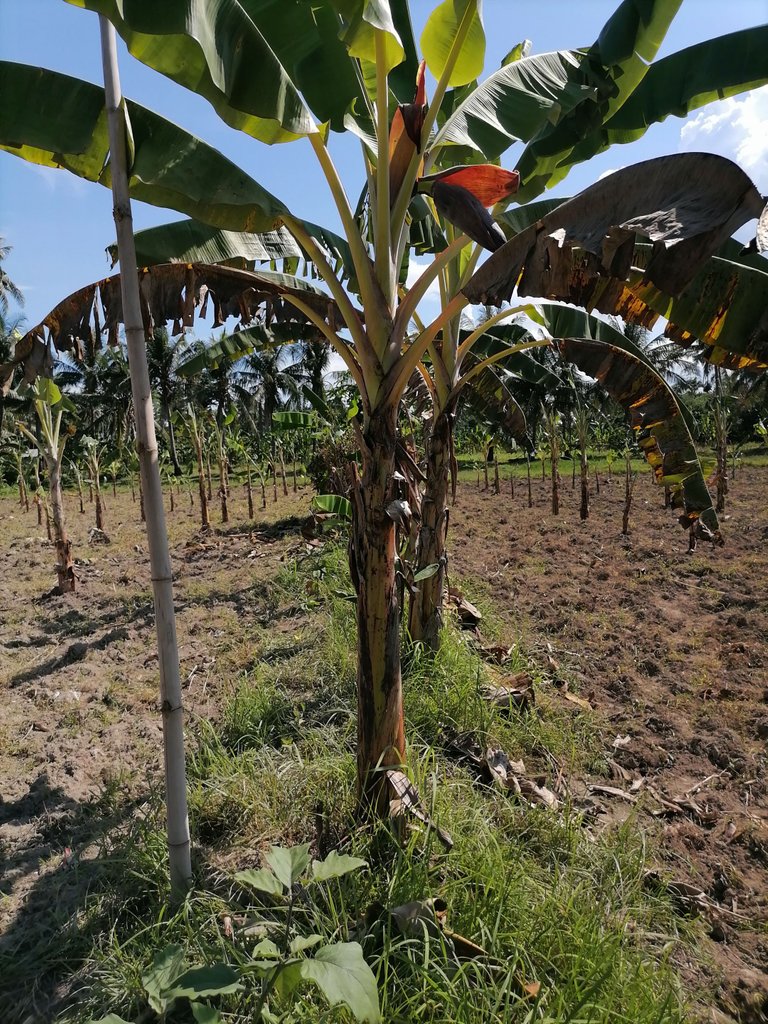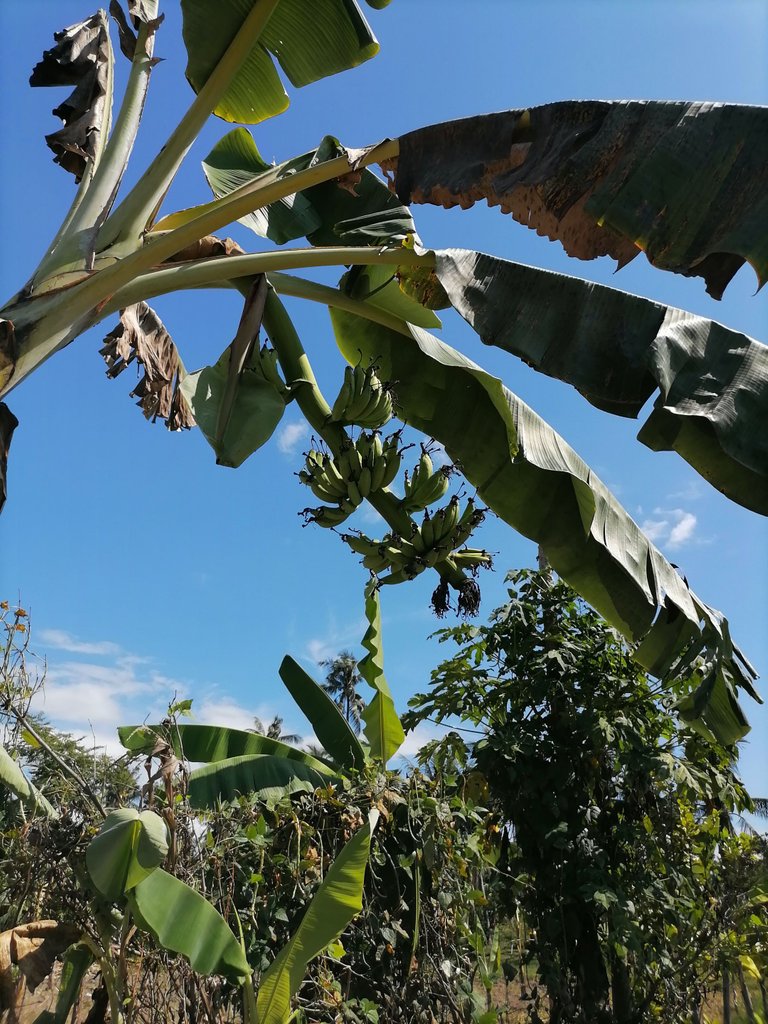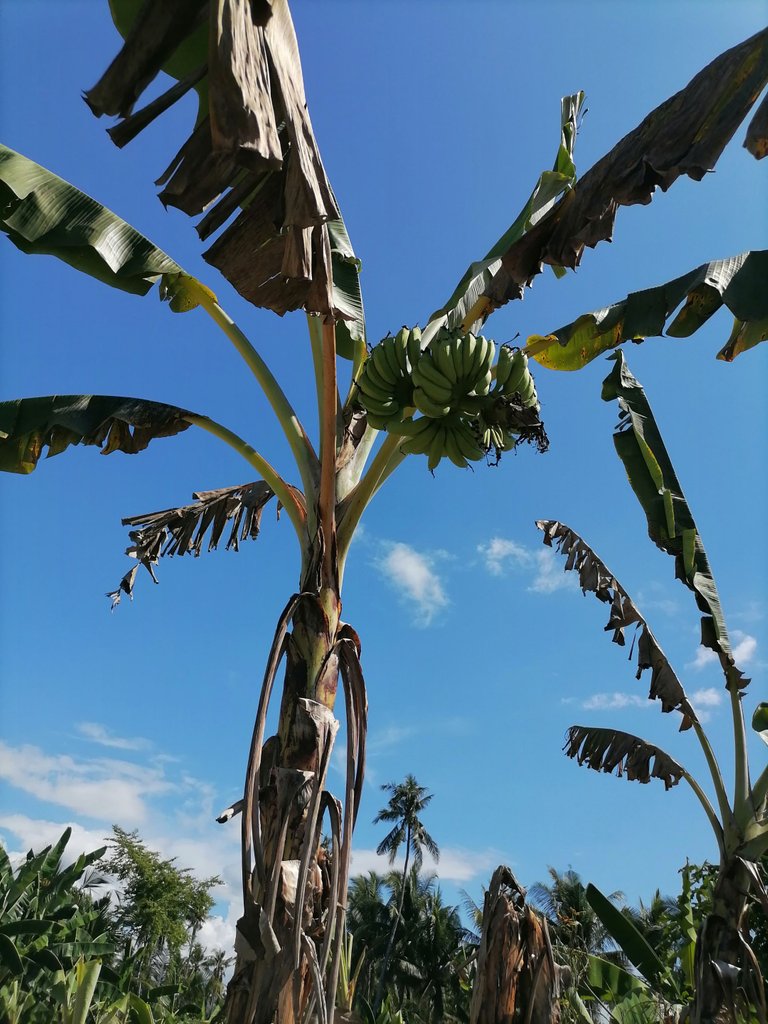 Before we really decided, we planted a few pieces but fortunately they grew well and were healthy and now some of them are bearing fruit. And now the plan will come true. Before we planted it with bananas, we cleaned and plowed the hard area. There is a part that is not plowed because the soil is soft and okay, we didn't have any trouble digging the soil. It also took several days to clean and prepare the land to plant bananas.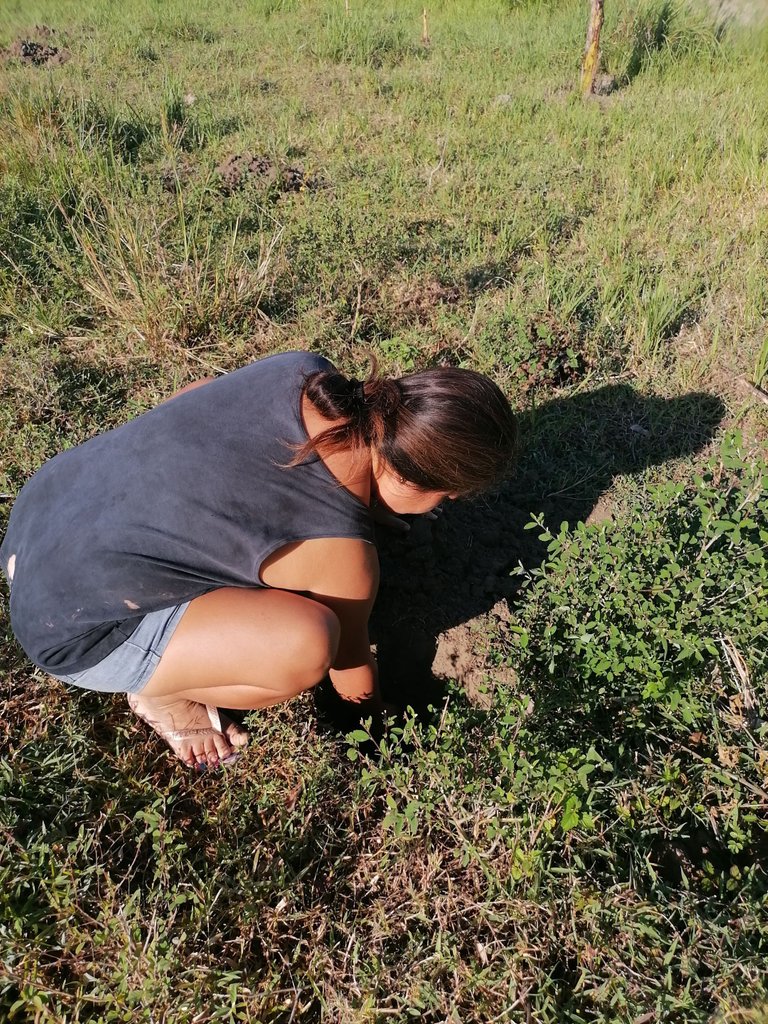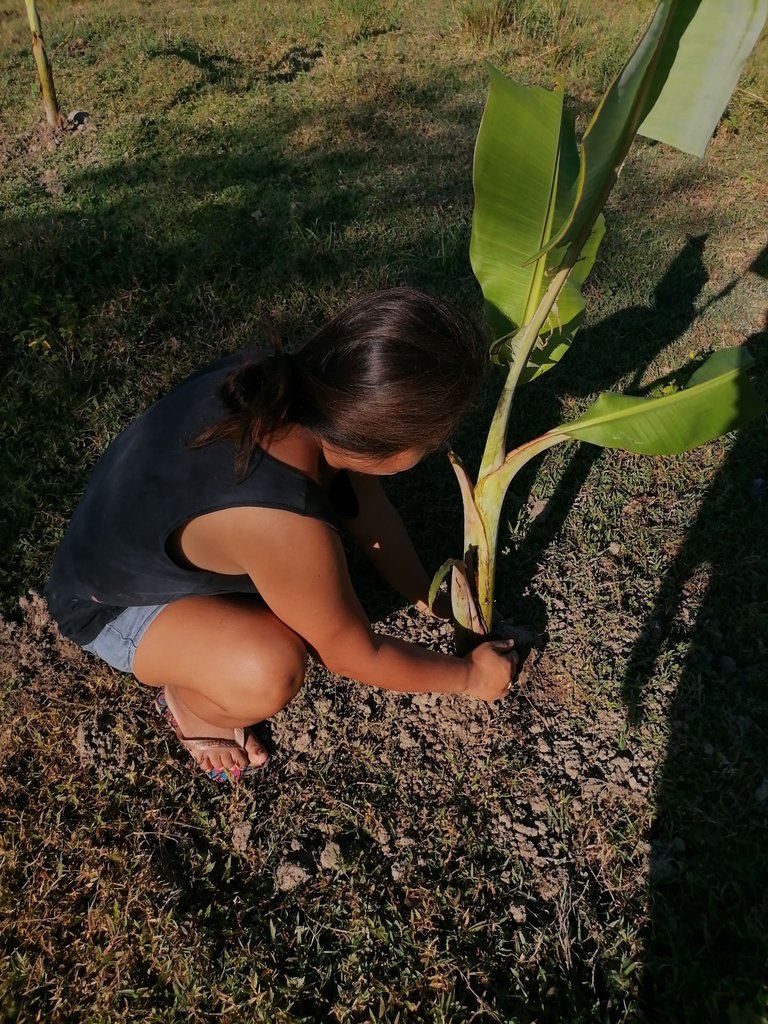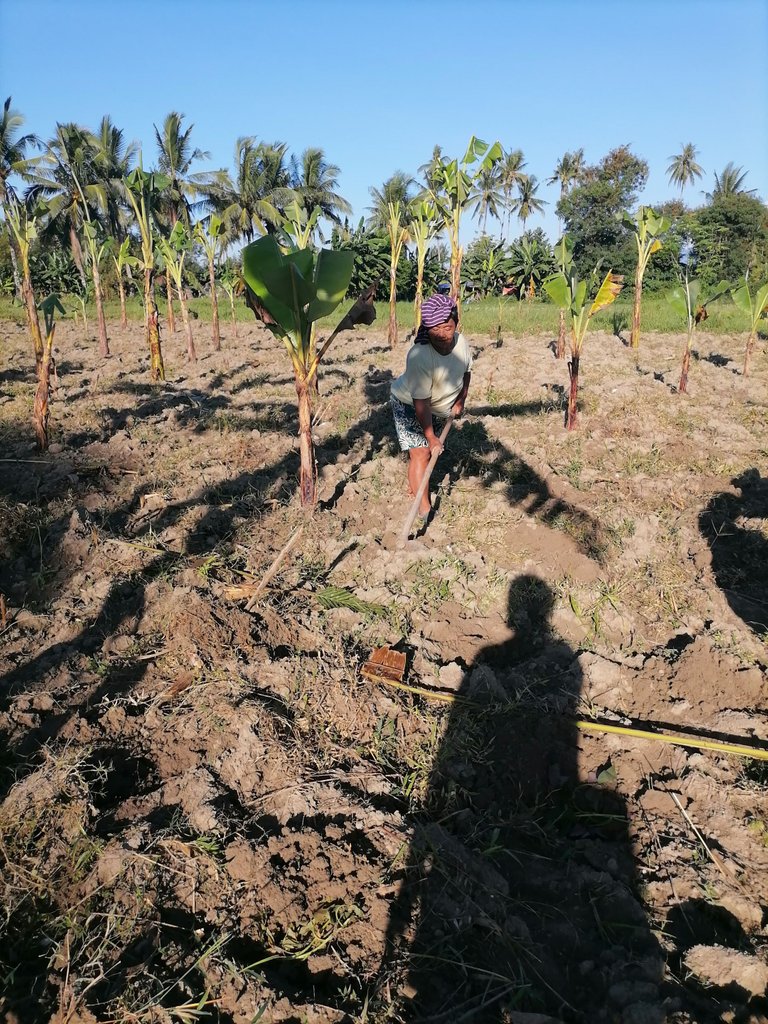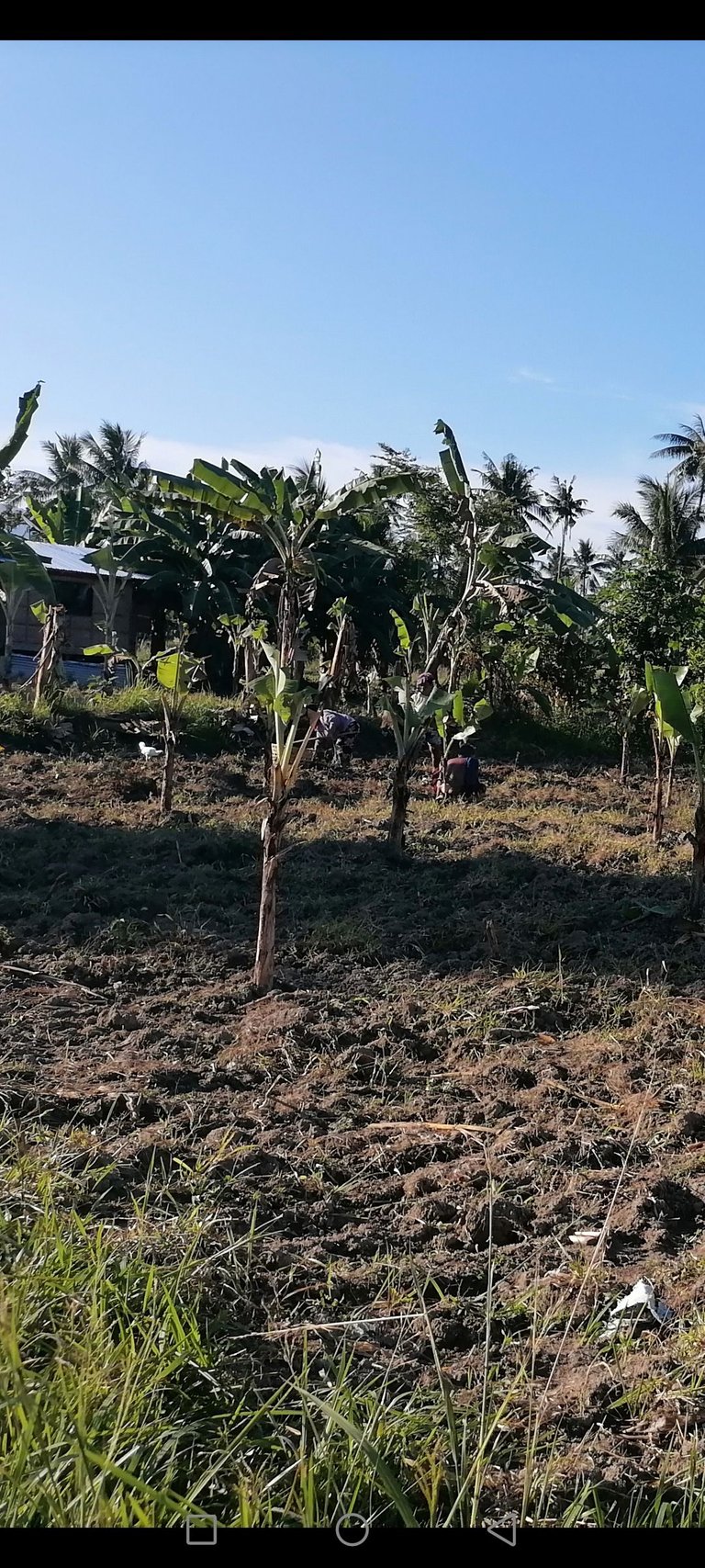 So on the first day of planting bananas I was excited. Even though it's tiring to plant and dig the ground and the banana trees are heavy, it's still fun. And we can't even feel the heat of the sun because we love what we do. And after we planted bananas, my mom suggested that while waiting for the bananas to bear fruit and it will take another year, we should plant sweet potatoes on the side of the bananas while the leaves of the bananas are not blooming yet. And sweet potatoes can be harvested in 3-4 months. And we immediately agreed with mom because it really takes a long time for bananas to bear fruit. So we immediately looked for sweet potato to plant and we also asked where we could buy it but fortunately my grandmother said that her friend, the farmer, had some and it was up to her to make the strategy to ask for it.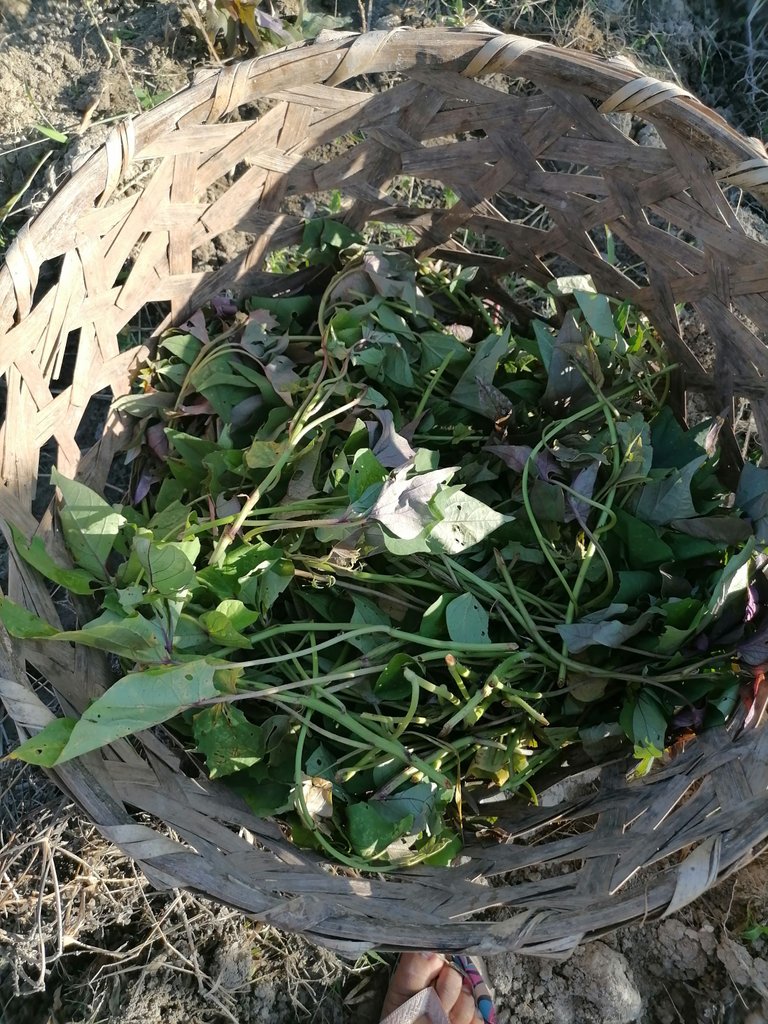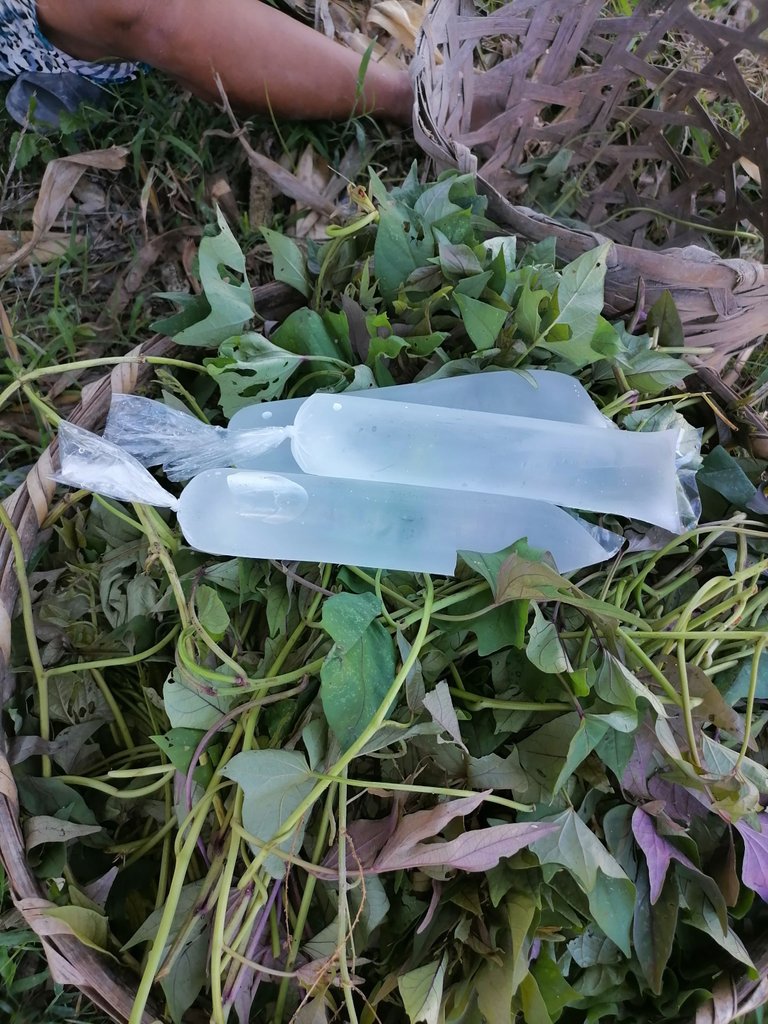 And the next day we were happy because grandma brought a big basket of sweet potatoes to plant.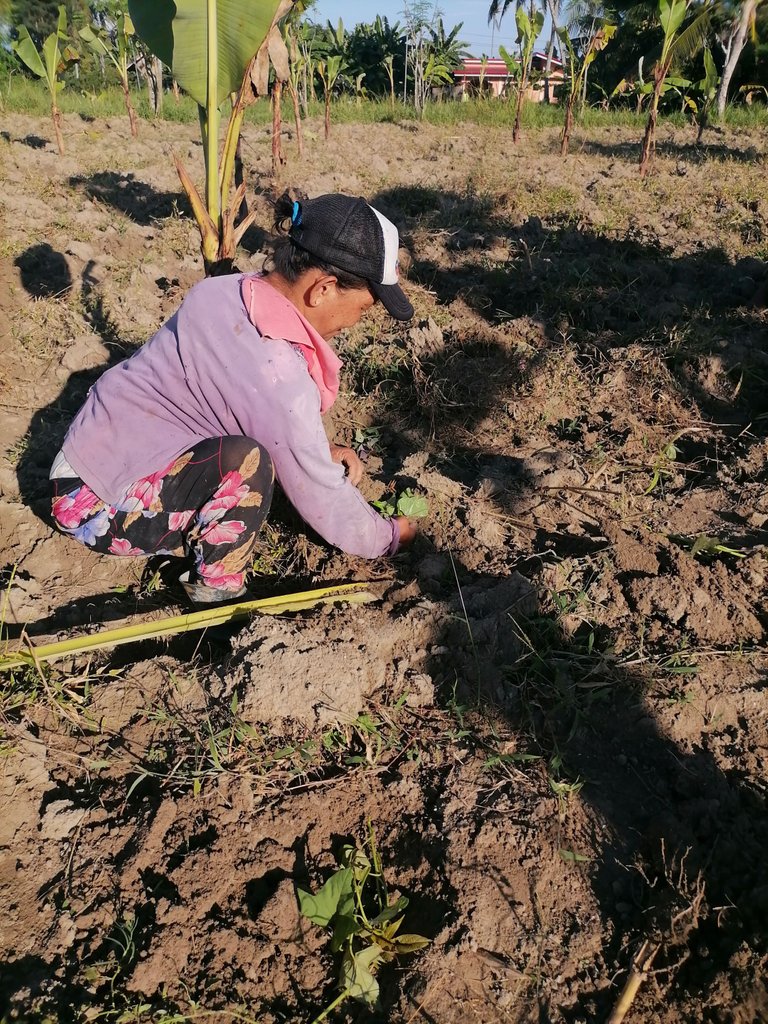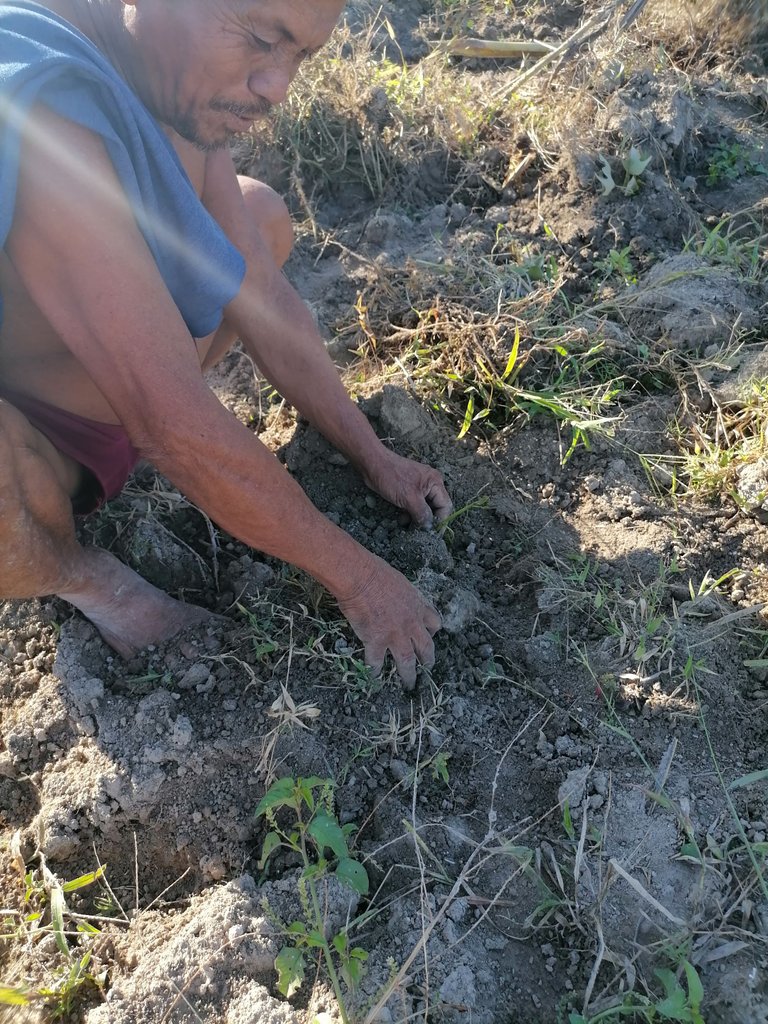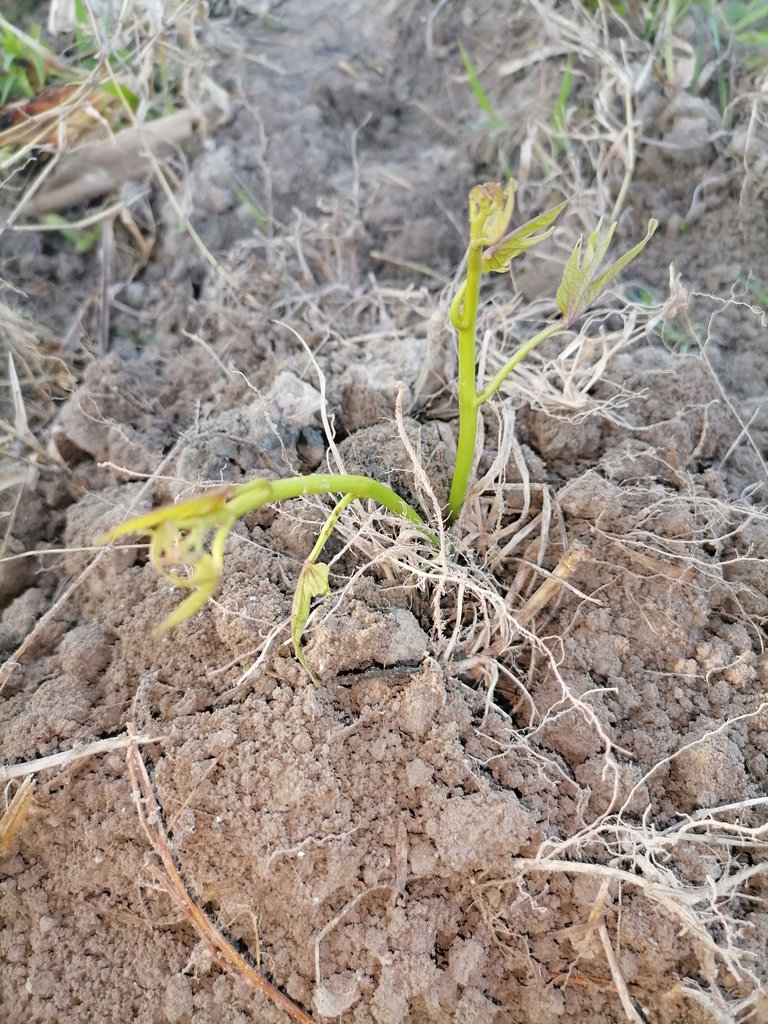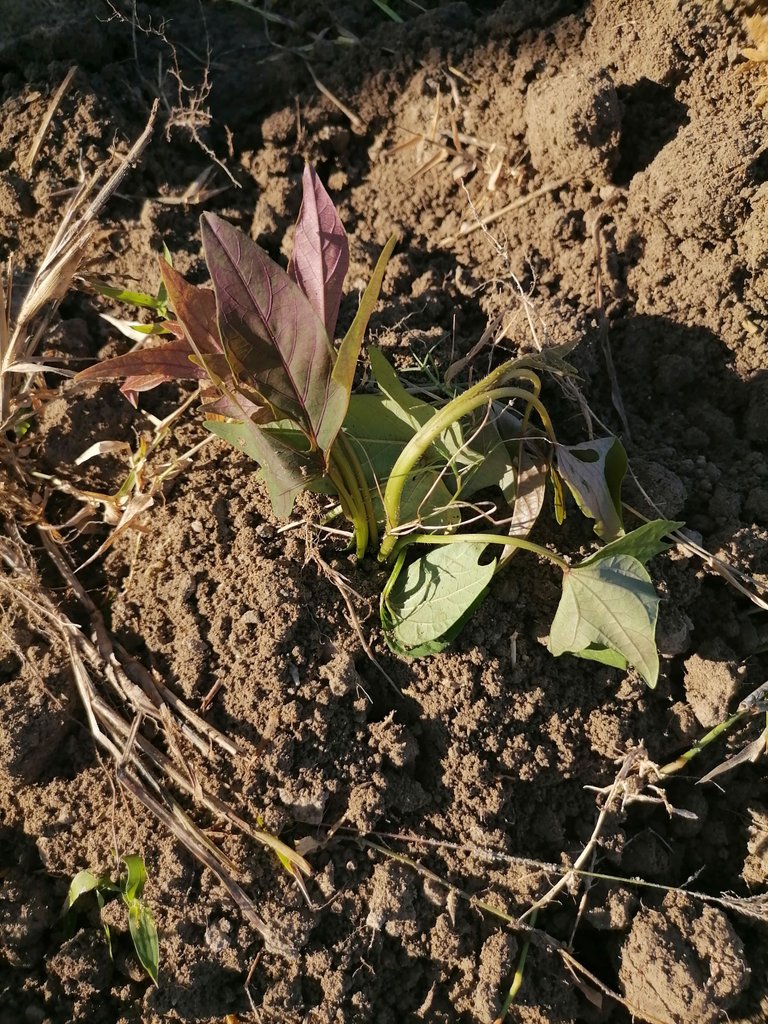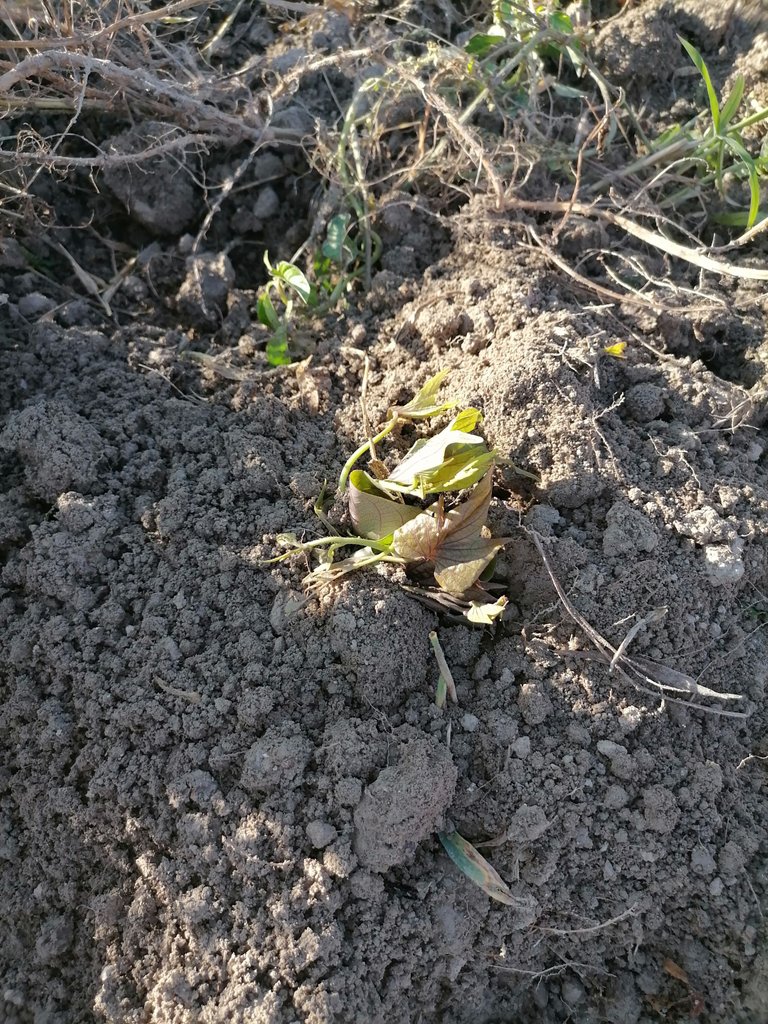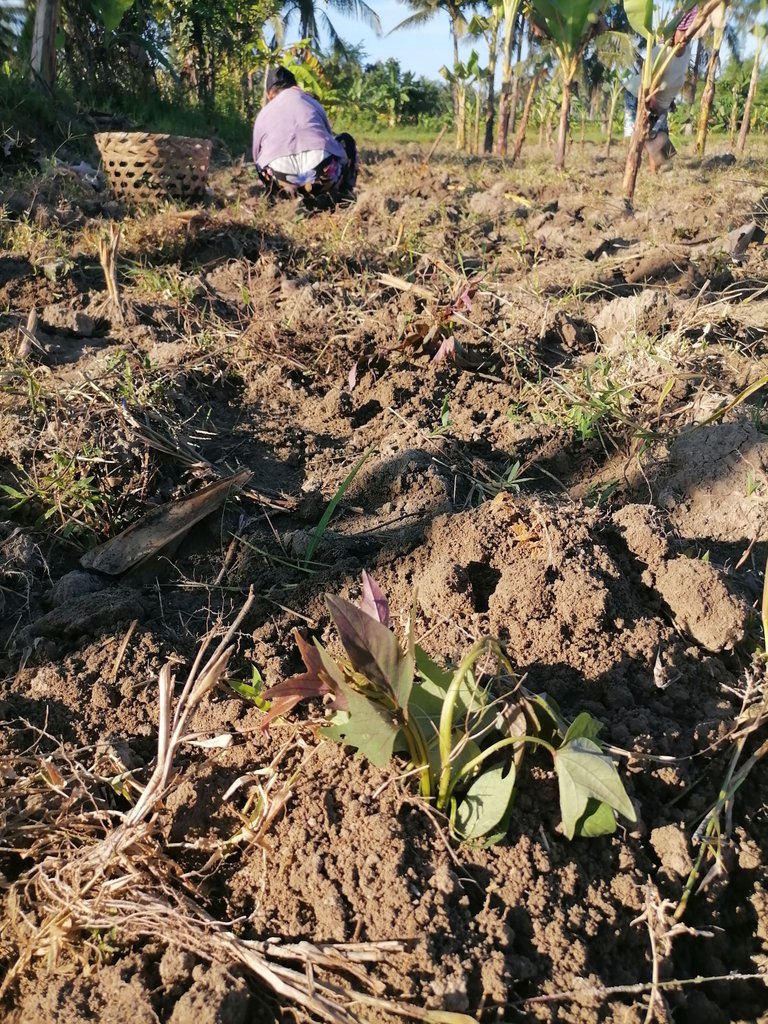 So, we immediately planted it in the area. Within four hour we finished planting.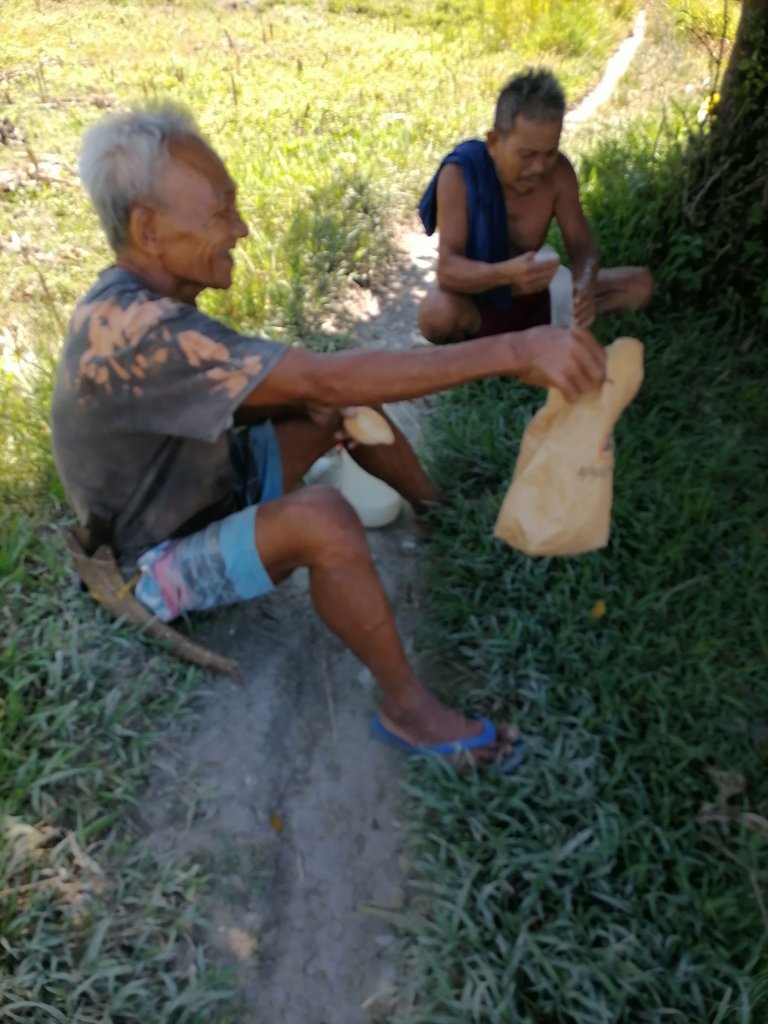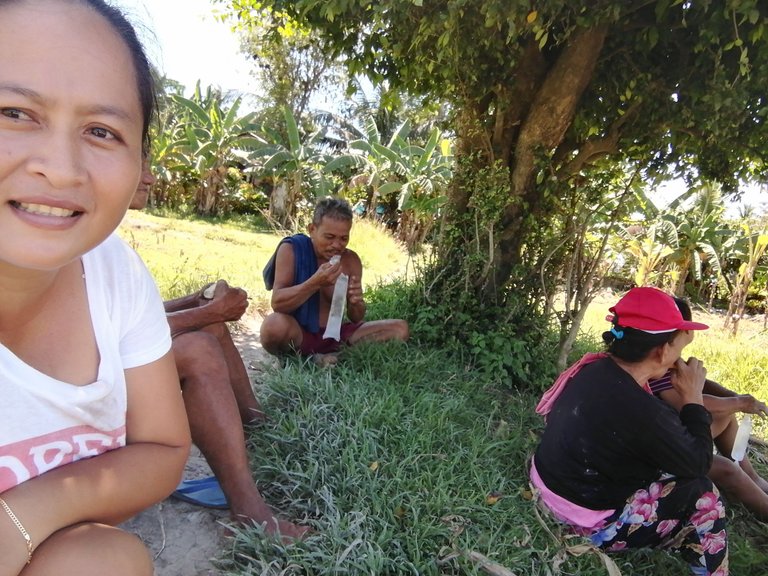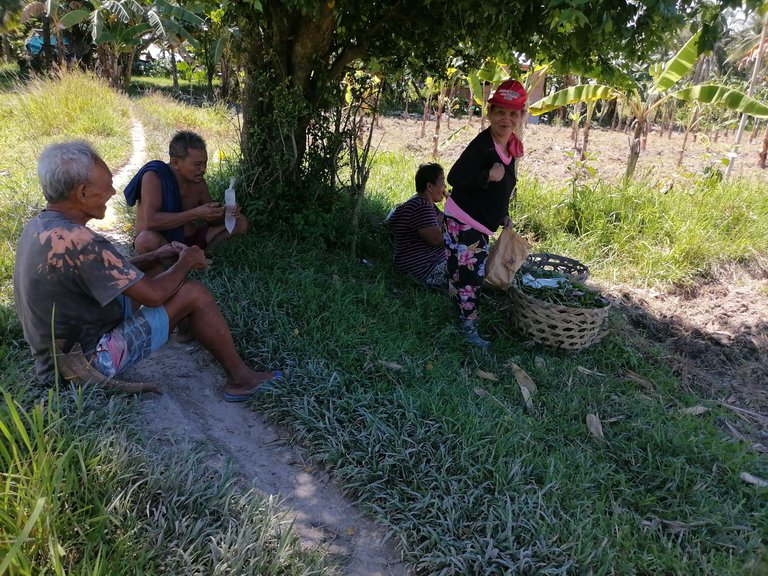 And we immediately rested under a tree and had a snack. Right now, guys, I'm happy and excited that next month I will see the banana slowly come to life and soon will bring banana blossom. And I'm excited to see it bear fruit. And the sweet potatoes will also creep wildly and the leaves will flourish. And I'm even more excited to harvest a lot one day.
That's all about my planting bananas and sweet potato. And hope you like it. And thank you so much for reading this far and I really appreciate it.
Have a happy monday everyone 💙❤️💙💜
---
---