The Pizza Torch run...
Aloha Folks... Its me Ciderjunkie...
As first i want to say thank you to all the amazing Dudes and Dudettes which participate at the PIZZA-TORCH run...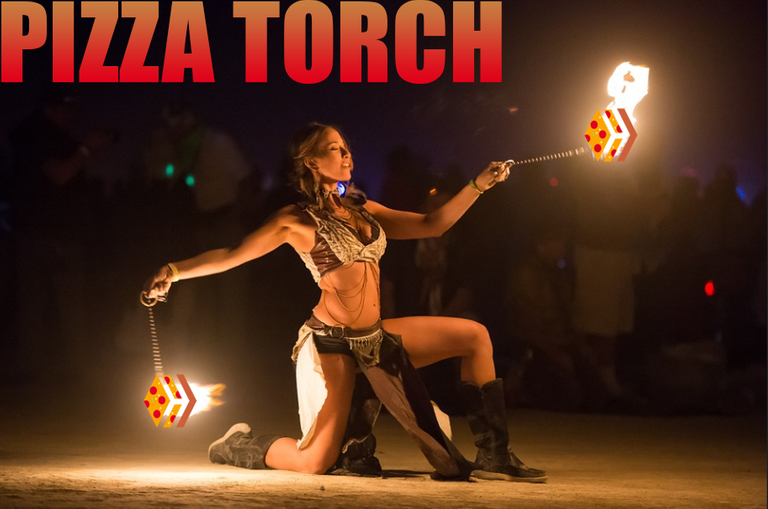 What is the Pizza-Torch... maybe some of you already knows the STEEM-Torch or the HIVE-Torch this is similar just for the Community !PIZZA Token... You can get Pizza Token at the HIVE-Engine to join the Fun :)
---
The rules
If you got passed the Pizza Torch to you, increase the amount by 1, leave it as it is, or add anything between 0 and 1. It is up to you. Don´t reduce the amount and don´t add more than 1 Pizza - it is not primarily about collecting money.

Send the Pizzas as soon as possible to someone who is active on Hive and whom you trust that he/she will follow the rules and forward the torch to the next one.

In the transfer, use this Memo
"Pizzatorch - Count x - please read the rules at https://peakd.com/pizzatorch/@hivetrending/the-pizza-torch"
whereby you increase the count no. by 1 (so if you got the memo with count "23" then put "24" in your memo).

Choose as the next Pizzatorch keeper preferably someone who has not yet been selected and inform him/her about the transfer, so that the torch is kept in motion.

You are highly encouraged to create a post about the Pizzatorch using the picture above or any other picture and the tag #pizzatorch.
---
I will give this awesome Torch to an awesome Pizza user
Down below you can see all the former Torch holders
Count. Date From To Total Pizza
---
---