[Esp-Eng] TAG "My history with coffee".. [Esp-Eng] TAG "Mi historia con el café".
Hello my beautiful loves, this is my first presentation in this community and today I want to be part of this tag created by the Hivers @brujita18, which consists of answering a series of questions related to a fascinating drink as it is "coffee" this topic caught my attention I find it wonderful because the coffee for some time now has become one of the favorite drinks, it is always with me and if I had to answer it a few years ago, I would tell you the opposite, that I did not like to drink it also considered that people go electronic hahaha that this ingredient is harmful to our body because if taken in excess ie large amounts of coffee, I would have told you the opposite, that I didn't like to drink it and I also considered that people are electronic hahaha that this ingredient is harmful to our body because if taken in excess that is to say in large amounts of caffeine in the long run this generates consequences to our body however at this time I can tell you that I can not spend my day without consuming it, so without further ado I will answer each of the questions.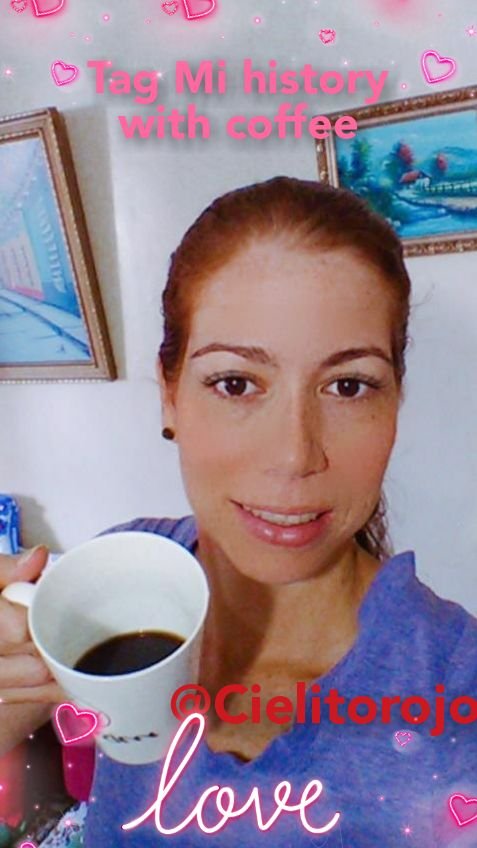 Hola mis amores bonitos, esta es mi primera presentación en esta comunidad y hoy quiero formar parte con este tag creado por la Hivers @brujita18, el cual consiste en responder una serie de preguntas relacionadas con una fascinante bebida como lo es "el café"este tema me llamo mucho la atención me parece maravilloso ya que el café de un tiempo para acá se ha convertido en una de las bebidas favorita, siempre está conmigo y si me hubiera tocado responderlo hace unos años atrás, les comentaría todo lo contrario, que no me gustaba tomarlo además consideraba que las personas andan electrónica jajaja qué este ingrediente es perjudicial para nuestro organismo ya que si se toma en exceso es decir en grandes cantidades de cafeína a la larga esto genera consecuencias a nuestro cuerpo sin embargo en estos momentos les puedo comentar que no puedo transcurrir mi día sin consumirlo, así que sin más preámbulo voy a responder cada una de las preguntas.
t what age did you start drinking coffee?
As I mentioned in the previous part, to be honest I didn't like coffee before, I didn't like the taste that it left in my mouth, but a little before the pandemic, At breakfast time at my work in the company of my friends and colleagues two of them took their thermoses of coffee and shared it among all of them except me until one day I decided to try it and from that moment on I began to like it and later we organized who had to take the coffee, the sugar and the other the cups to share in our work area, now I tell you that I am a coffee lover and it is already part of my daily life.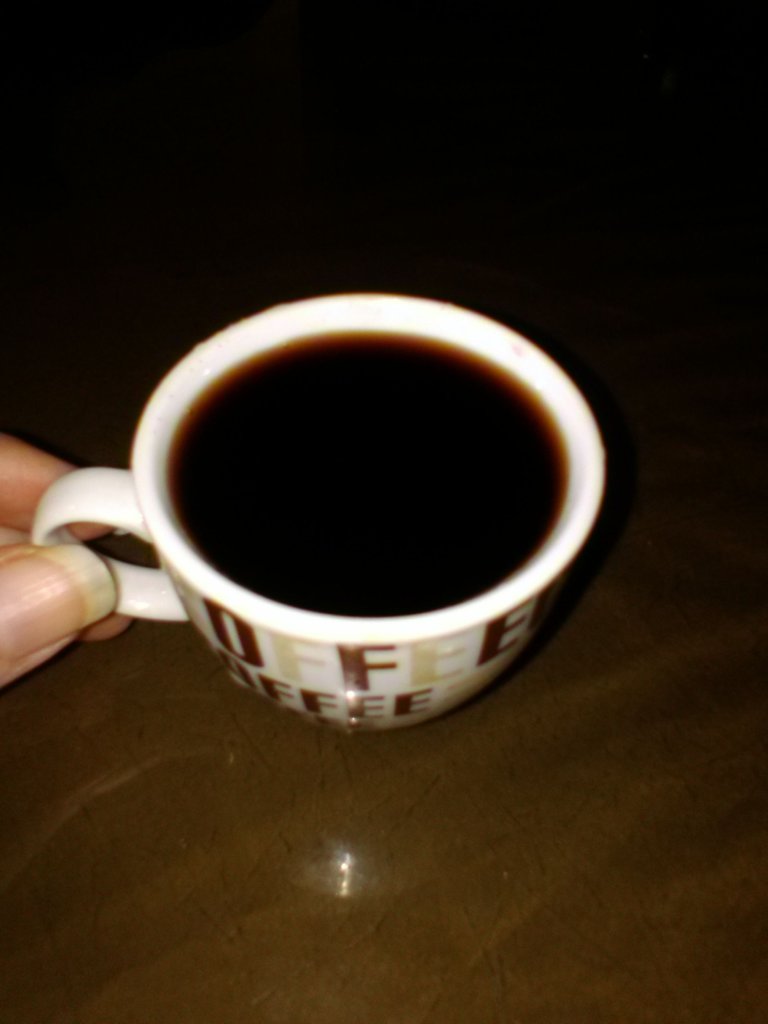 ¿A qué edad empezaste a tomar café?
Cómo le comenté en la parte anterior siendo sincera antes no me agradaba el café, no me gustaba el sabor que dejaba en mi boca pero un poco antes de la pandemia, en mi trabajo en compañía de mis amigas y colegas a la hora de desayunar dos de ellas llevaban sus termos de café y lo compartían entre todas menos yo lo tomaba hasta que llegó un día qué me decidí a probarlo y desde ese momento le comencé agarrar al gusto ya después organizamos a quién le tocaba llevar el café, el azúcar y el otro los vasitos para compartir en nuestra zona a laborar, ahora les digo que soy una amante del café y ya forma parte de mi día a día.
How do you prefer your coffee?
In general I have always liked the normal kind but eventually I like to try it in a different way combining it with vanilla, chocolate, with milk, I like to experiment with different combinations.
¿Cómo prefieres el café?
Por lo general siempre me ha gustado tipo normal pero eventualmente me gusta probarlo de otra forma combinandolo con vainilla, chocolate, con leche me gusta ir experimentando con sus diferentes combinaciones.
How do you feel that coffee consumption benefits you?
It is no secret that coffee, when consumed in excess, is an ingredient that is harmful to our health because its caffeine contaminates our organs and I think that it does not benefit me at all; however, I got used to drinking it and it has become addictive for me day by day because I feel that in the mornings/evenings it clears my sleep and allows me to be with energy to develop the different activities.
¿En qué sientes que te beneficia el consumo del café?
Para nadie es un secreto que el café consumirlo en exceso, es un ingrediente que es dañino para nuestra salud que su cafeína va contaminando nuestros órganos y en lo particular pienso que para nada esto me beneficiada sin embargo ya me acostumbré a tomarlo se ha vuelto adictivo para mí día a día ya que el mismo siento que por las mañanas / tardes me despeja el sueño y me permite estar con energía para desarrollar las diferentes actividades.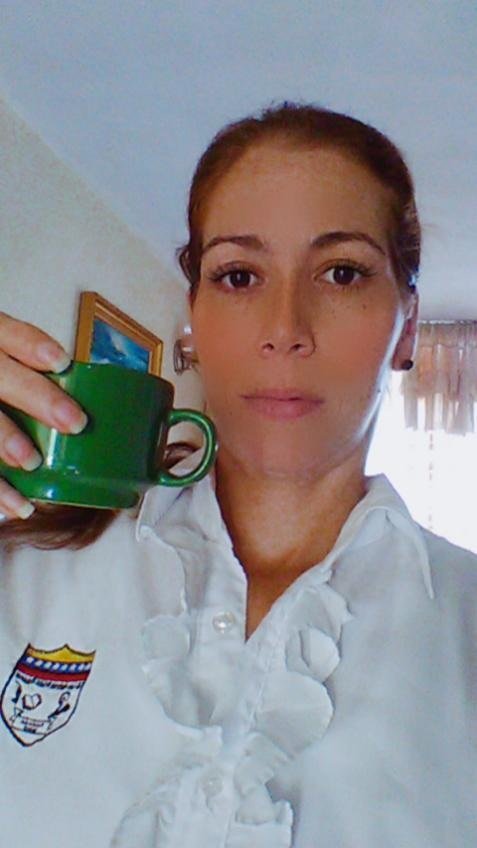 How many times do you drink coffee a day?
I usually drink it three times a day when I wake up in the morning, then in the middle of the day at work sharing it with my friends and then in the afternoon after resting from my nap.
¿ Cuántas veces consumes café al día?
Por lo general o consumo tres veces al día al despertarme por las mañanas después a mitad del día en el trabajo compartiéndolo con mis amigas y luego en las tardes después de descansar de mi siesta.
Do you think coffee is a family tradition?
Since I can remember I have always seen that in my house, or rather in my parents' house since I was a child, my family has always liked coffee and now that my siblings and I are adults we enjoy tasting this fascinating drink, in spite of the fact that my parents, due to health problems, are prohibited from consuming coffee, however, they still prepare it for us to share as a family and yes, the tradition has been maintained in our homes.
¿ Crees que el café es una tradición en la familia?
Desde que tengo uso de razón siempre he visto que en mi casa mejor dicho en casa de mis padres desde que yo era niña, a mi familia siempre les ha gustado el café y ahora que mis hermanos y yo ya somos adultos disfrutamos de degustar está fascinante bebida, a pesar de que ya mis padres por problemas de salud tienen prohibido consumir el café sin embargo de igual manera ellos nos lo preparan para compartir en familia y si, se ha mantenido la tradición en nuestros hogares.
Well, my loves, this is how my initiative concluded, I hope you enjoyed it as much as I did, but before I say goodbye, I want to invite my friend @elgatoshawua the @mariaser to give us his participation.
Bueno mis amores de esta manera concluyó mi iniciativa espero que se la hayan disfrutado igual que yo sin antes despedirme quiero invitar al amigo @elgatoshawua y @mariaser a qué nos dé su participación.
Thank you for reading me and your valuable support.
The photos are from me @cielitorojo
Translated with Deepl translator.
Gracias por leerme y su valioso apoyo.
Las fotos son de mí @cielitorojo
Traducido con traductor de Deepl
---
---