A Quick Escapade in the Hearty Harvest.

---
Good day, dear Hivers!
I sincerely hope you are all enjoying this brand-new week!
As for me, I'm doing great!
Just recently, me and my husband found this little cafe while we were on a ride.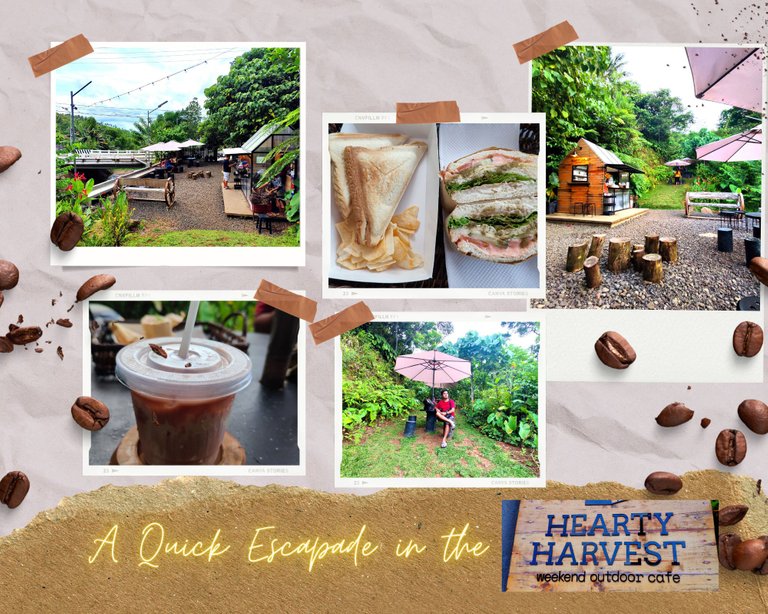 When my kids' granny offered to watch the kids one afternoon, we seized the opportunity to leave without having a specific destination in mind. Helmet on! And let's go for a ride!
When we were riding motorcycles and simply following the route, it felt like we were back in the good old days. There aren't many trips we take where it's just the two of us. Everywhere we go, we take our two children.
We weren't sure where we were going and wondered between taking the road to the beach or the one to the mountain. We were having a great time as we rode. Going out together as just the two of us is thrilling. lol. Our greatly needed "we" moment.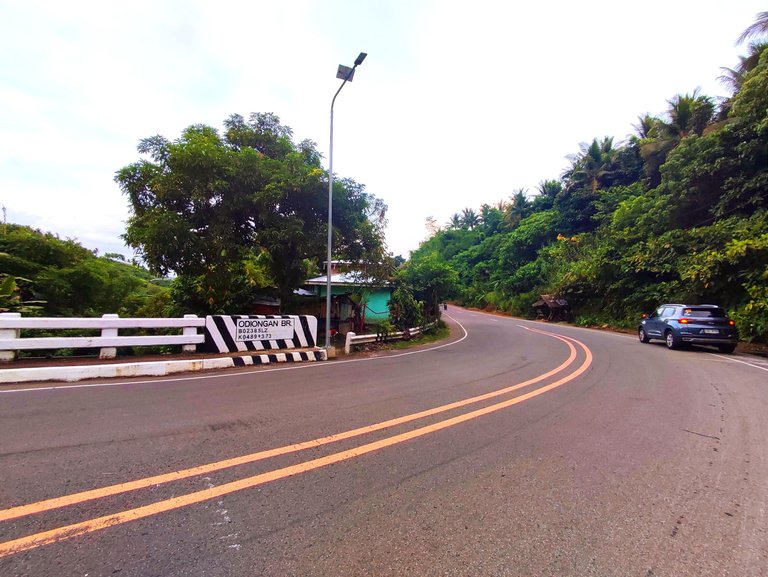 We decided to take the road that would take us to the mountain; we'd taken it before, so we knew what to expect and what to see, but we were still on the lookout for a surprise.
For more than 15 minutes, we savored the scenery and atmosphere. While he was driving, my spouse started mumbling. We were traveling on motorcycles, so I was unable to understand what he was saying. He stopped driving to tell me he thought he had seen a cafe close to the road, but he wasn't sure. I advised him to go back to the location where he had seen the cafe.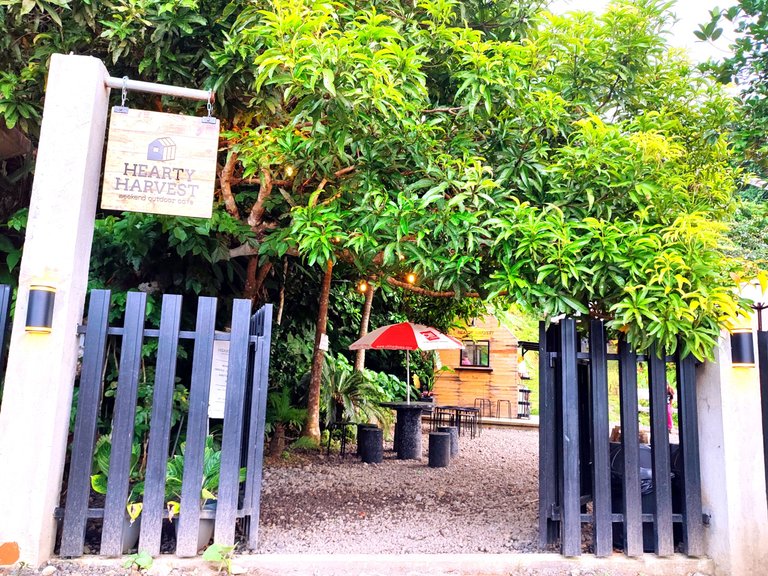 The entrance of the cafe.
We almost missed it! The signage was small, and the gate made it look like a residential space from the outside.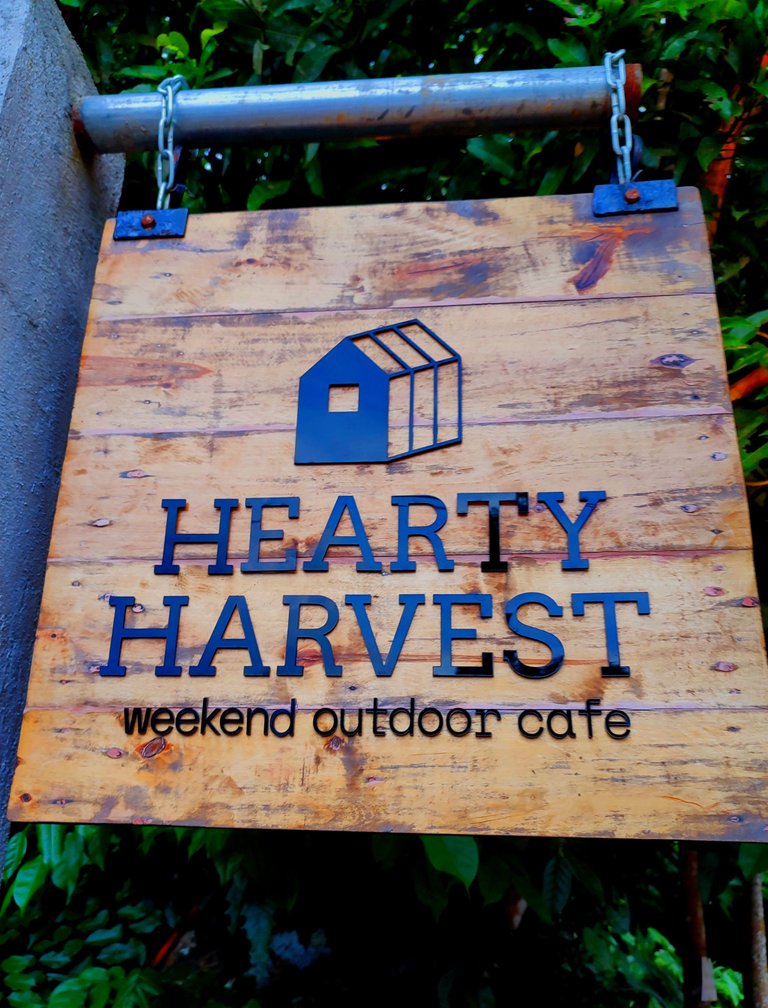 We decided to park and check it out. We learned that the cafe had just recently opened early this year, one of the crew members remarked.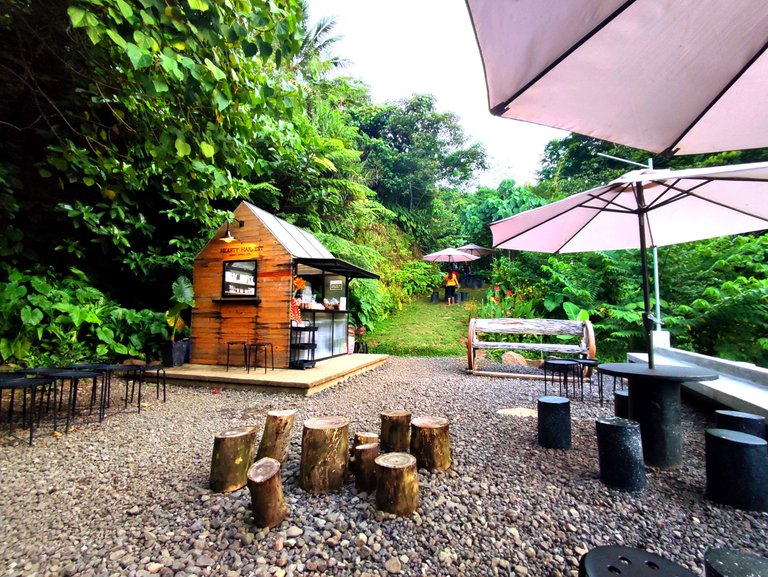 The inside was pretty spacious. They built a wooden box-style stall and set up a table, chair, and umbrella for guests.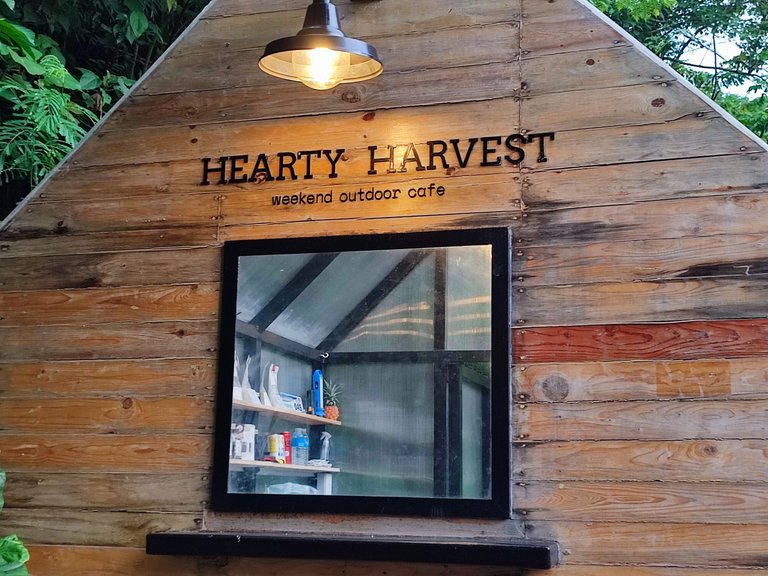 We decided to sit at the table on the cafe's upper level where we could see the entire area.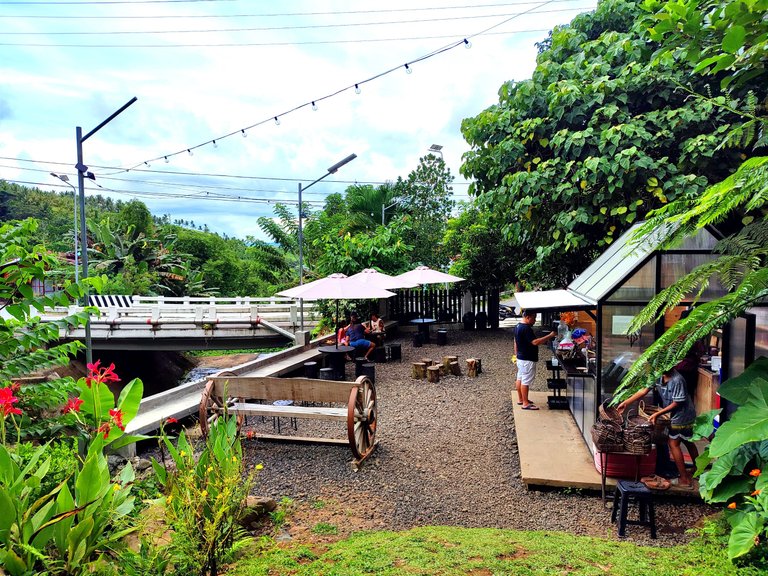 We selected a table and then proceeded to look at the menu. We purchased whatever was offered because it was now late afternoon and their best-selling rice cakes had already sold out.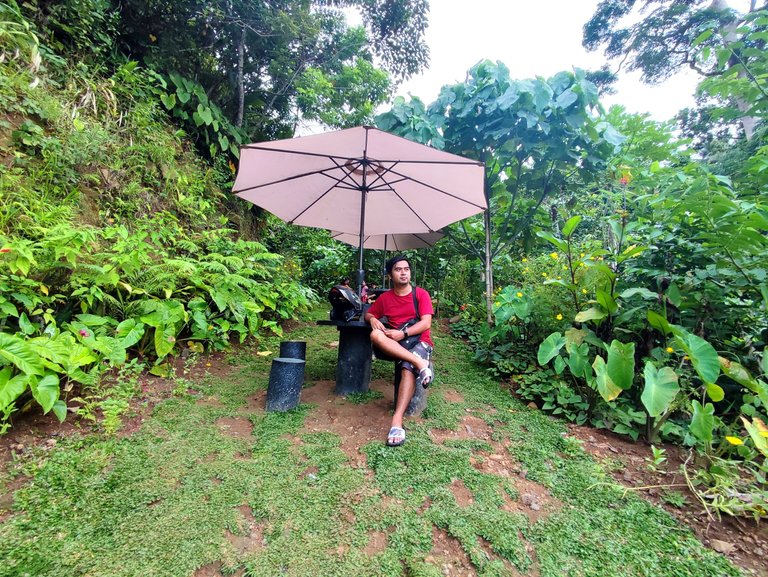 We enjoyed the area and took pictures as we waited for the order to come. I also recorded a brief video in which you can hear the delightful sound of crickets and birds chirping.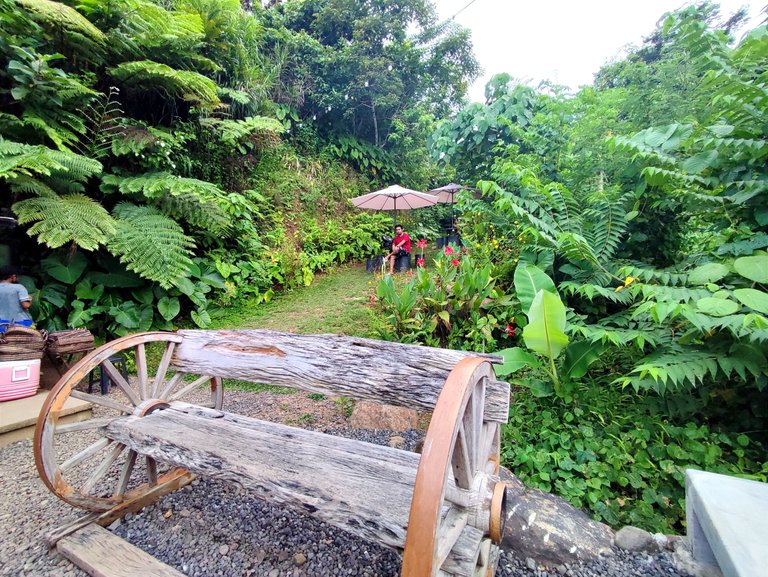 The cafe was surrounded by lush greenery, which I loved, and the air was fresh and cold.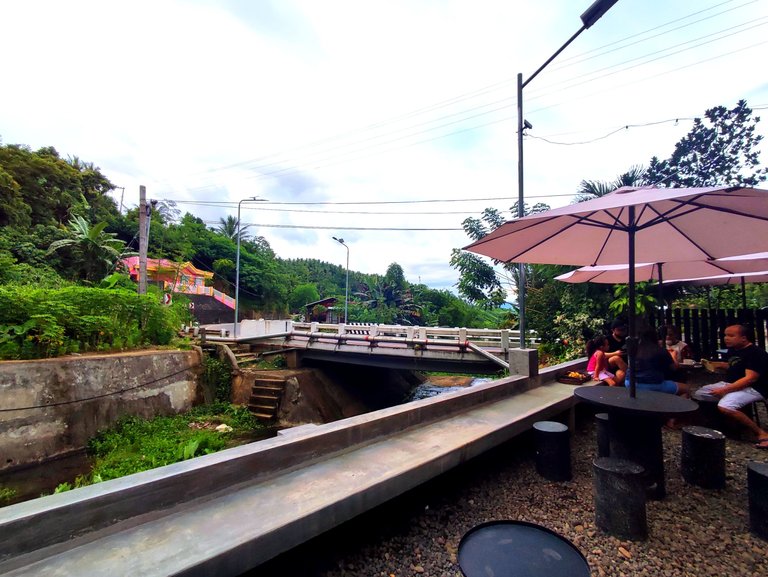 There's also a small bridge next to the cafe. This is the view you'll really enjoy while you're sipping your coffee.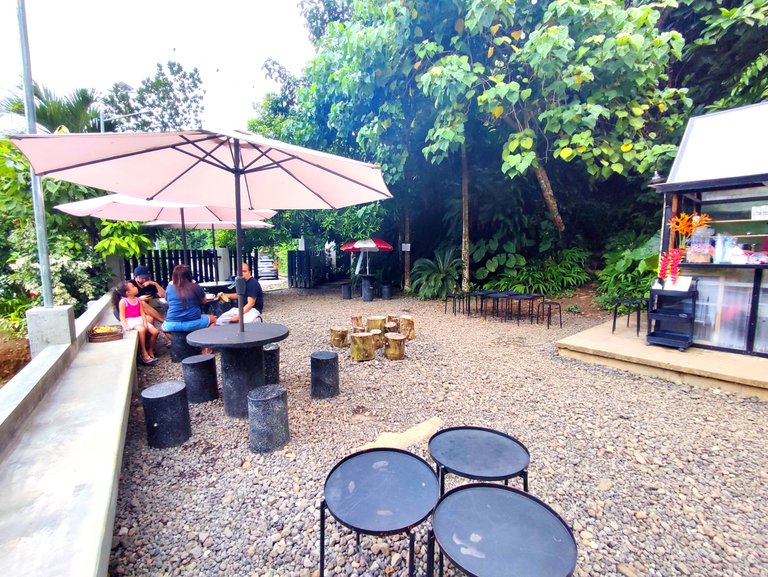 We waited for our order for more than 15 minutes, although we were unaware of the passing time because we were appreciating the surroundings and the atmosphere of the location.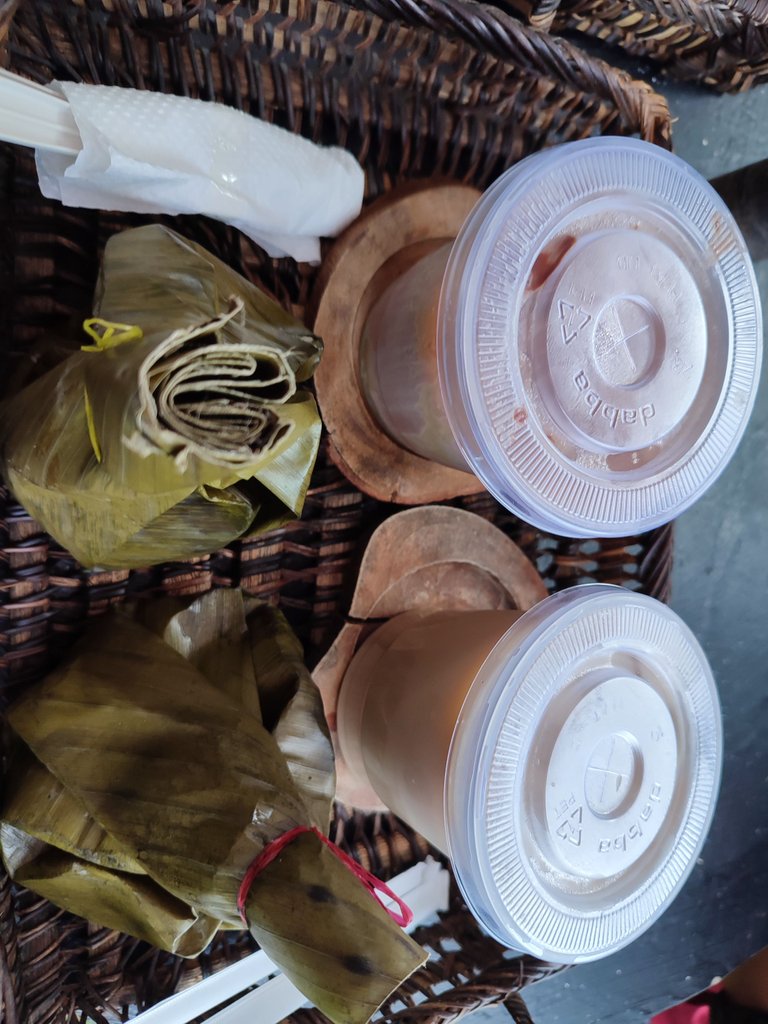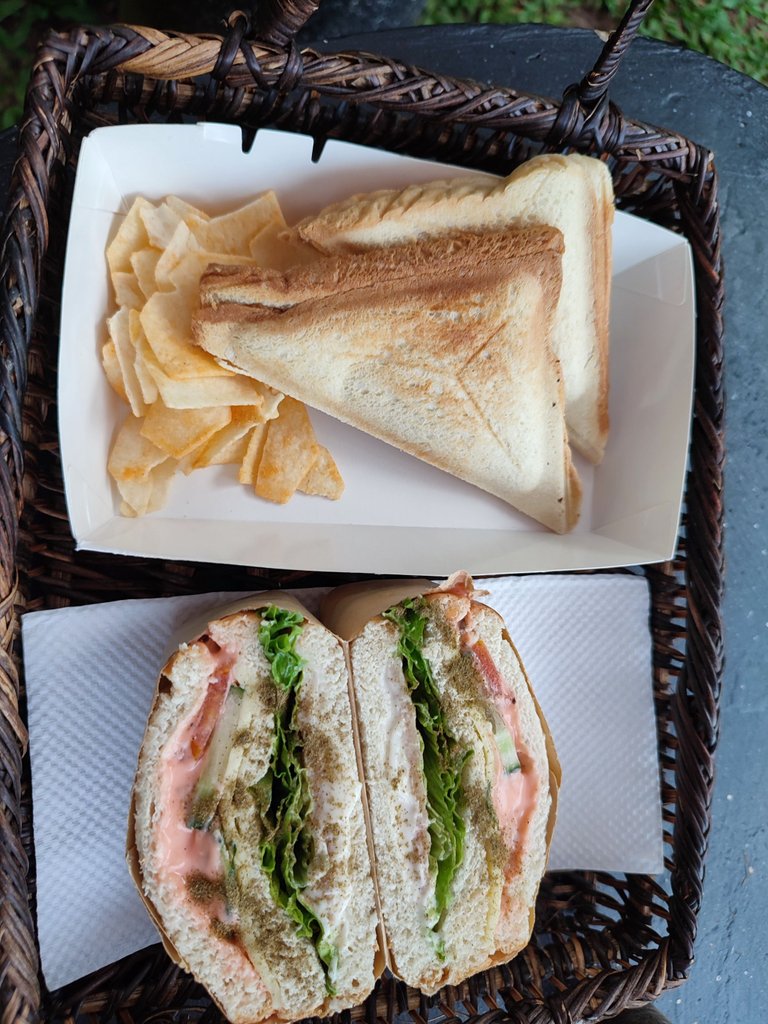 Finally, our order arrived! We ordered iced coffee, ham and cheese sandwiches, and tuna sandwiches with chips.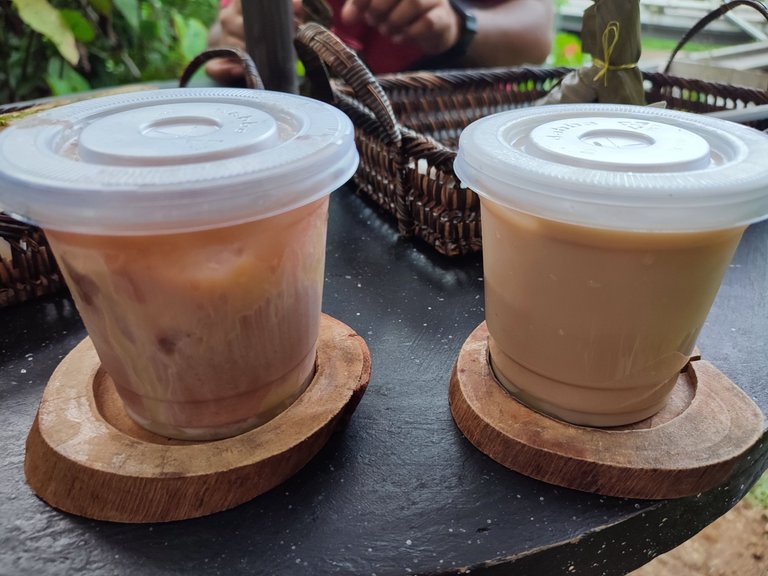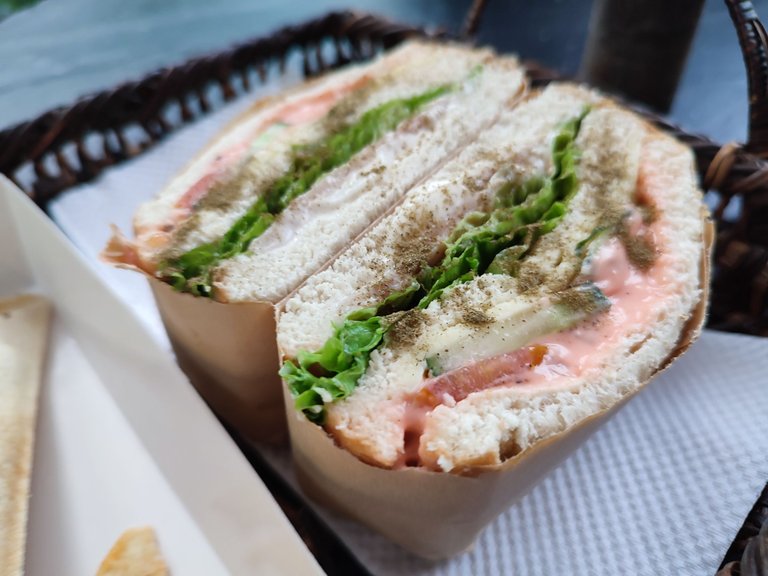 We also added an order of 2 pcs of "binotong," one of their most popular dishes made with sticky rice. It was the last two pieces!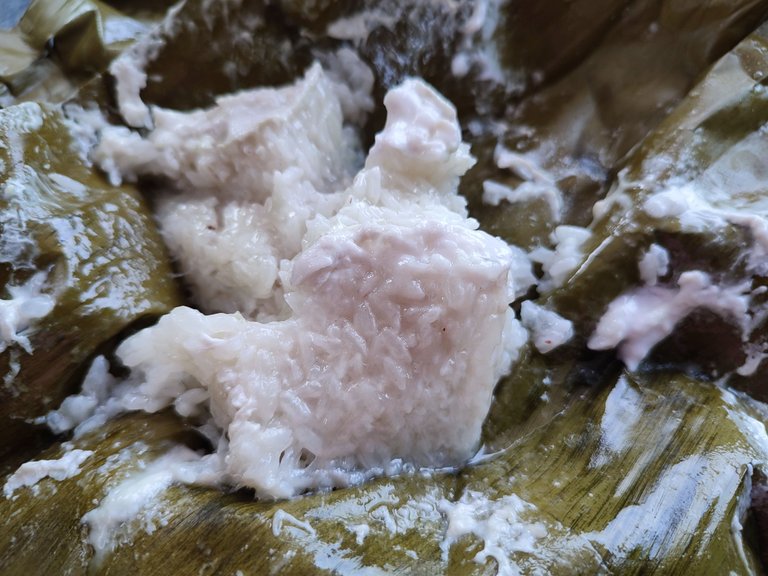 Binotong is a steamed sticky rice covered in pure coconut milk and wrapped in banana leaves. It doesn't look appealing in the photo, but trust me, it tastes so good.
We lingered for a bit after finishing our meals just chatting about nothing in particular while savoring our iced cold coffee.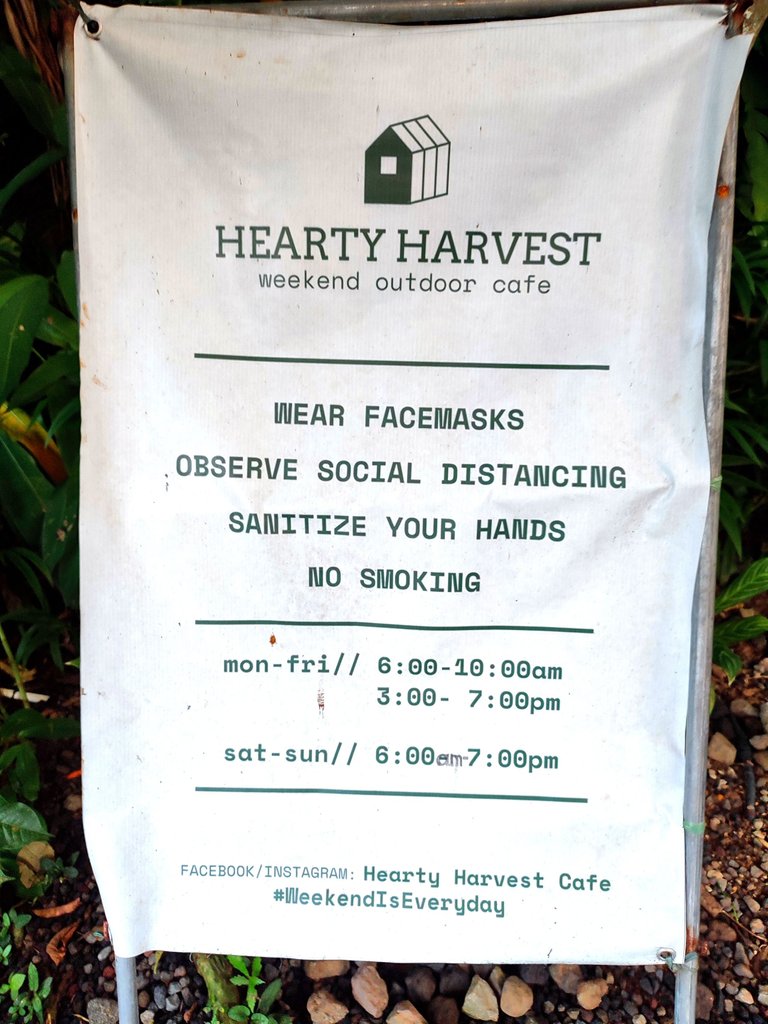 I spotted this poster in the corner. How I wish the weekend is everyday.
We had a great time and will definitely return. Perhaps we will come back at an earlier time so we can try their best sellers!
Will you come along next time?
Thank you for reading!
Until next time!
❤️
cindee08
The lead photo were edited using Canva.
All photos are taken by me unless stated otherwise.
---
▶️ 3Speak
---
---