Kani Mango Spring Roll
Hello Foodie Friends!
I've recently experimented with salads by combining different sorts of dressing and various types of fruits and vegetables. When I saw this thin rice paper wrapper in the refrigerator after our most recent grocery run, I got the idea for this salad wrap. I looked up the ingredients online, and some of them were in my fridge already. Please don't expect nicely wrapped vegetables, as this is my first time making fresh spring rolls, and wrapping wasn't easy at first.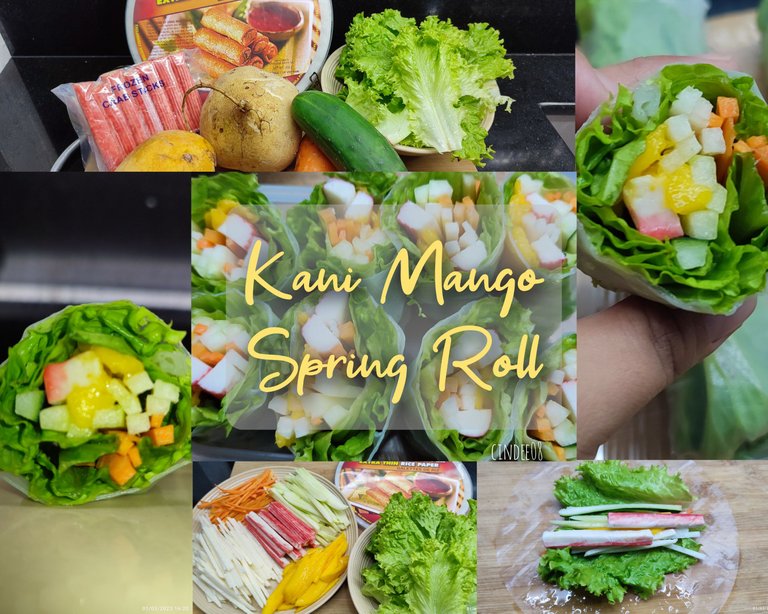 Here are the ingredients that I used:
Thin Spring Roll Wrapper
Crab Sticks
Lettuce
Cucumber
Carrot
Mango
Singkamas (Turnip)
water for wrapping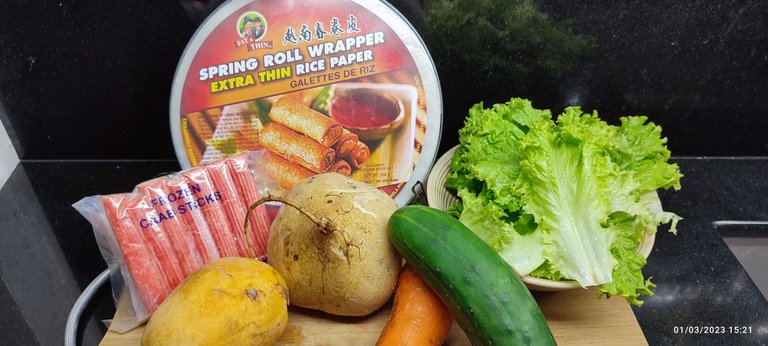 After washing thoroughly, I sliced the mango, crabstick, cucumber, carrots, and turnip into thin slices.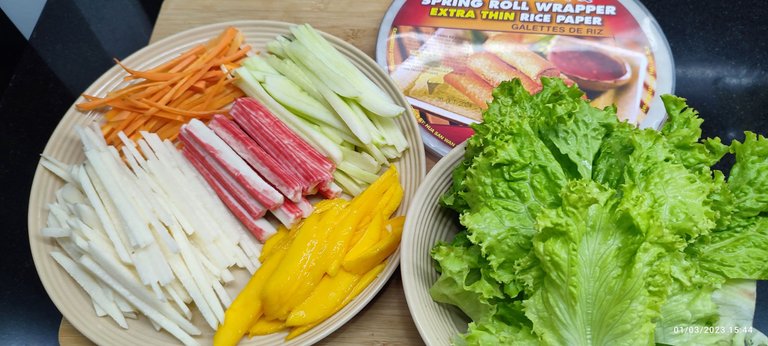 Grab the spring roll wrapper and quickly dip both sides of the wrapper into water to soften the rice paper.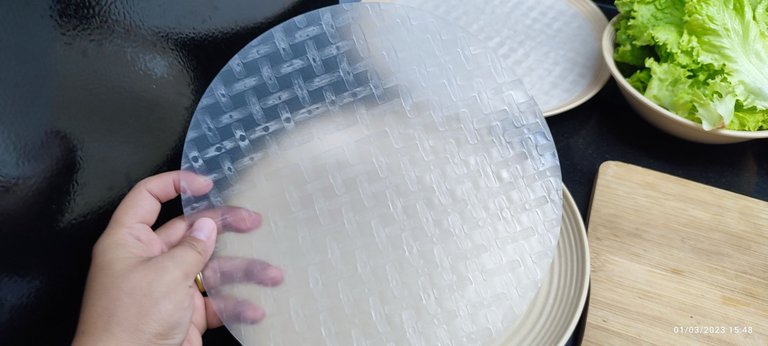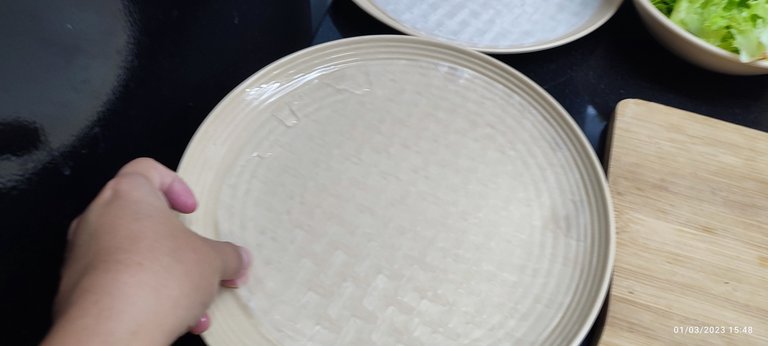 Lay the wet rice paper flat on a clean cutting board. Wrap your chopping board with plastic film. Don't make the same mistake I did. 😅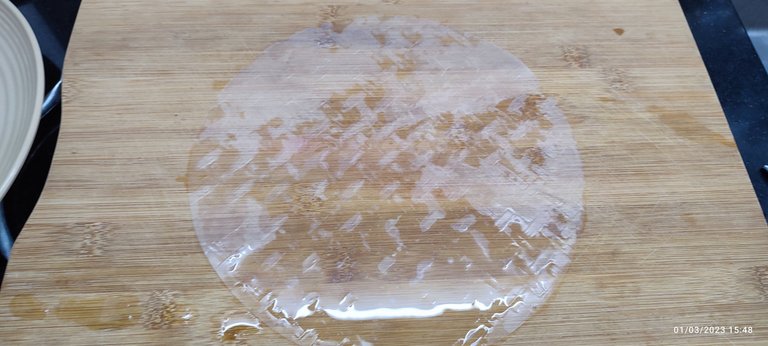 Don't do this! The wrapper will stick to the bare, dry chopping board.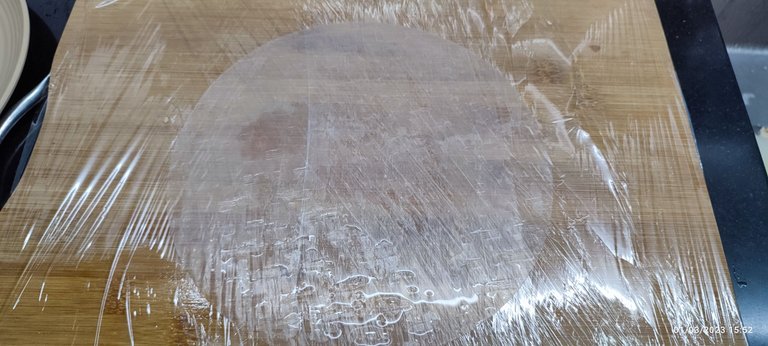 The first wrapper I put on the cutting board tore while I was wrapping, so I had to start over.
Layer your vegetables, lettuce first, and then top with the sliced ingredients.
Gently fold on both ends and roll.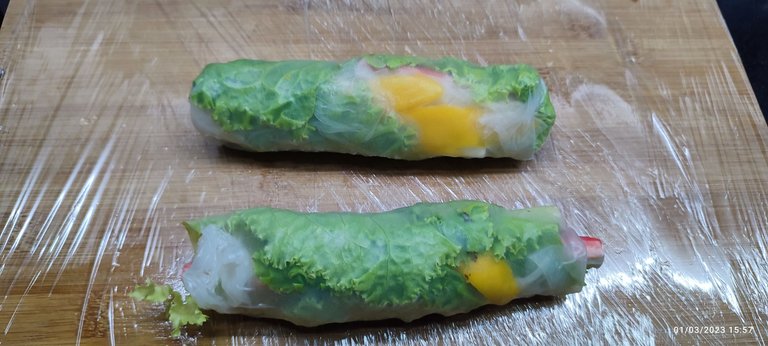 The finished product should look like the one on top in the photo above. I just included my first wrap so you'd know that it was okay if you messed it up.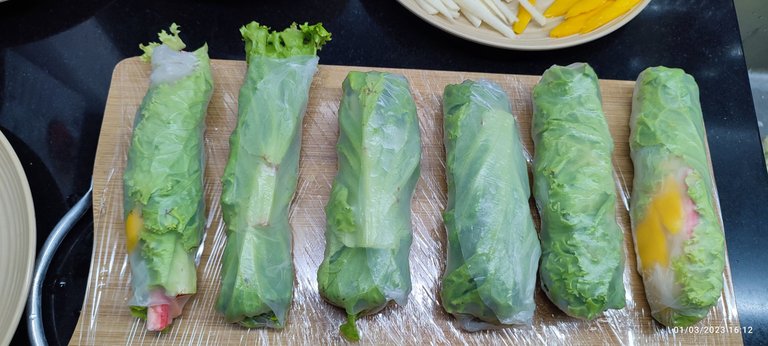 From first to last, here are my wraps. On the third one, I was able to grasp them, although they are still not flawless. It was simpler than this thin rice paper to wrap vegetables when I tried it with a different wrapper. It is thin and difficult to control.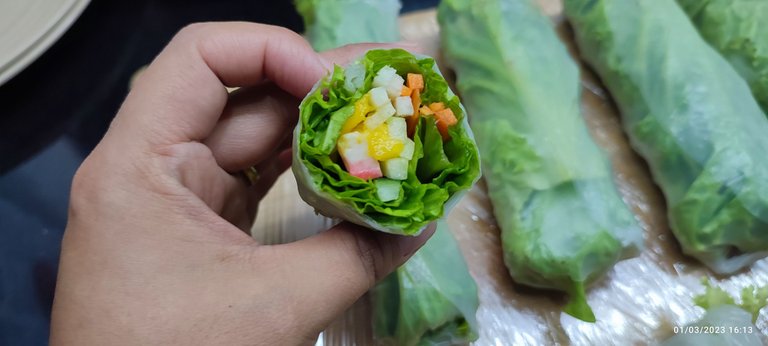 A salad wrap is a very versatile dish; you can put whatever you like as a filling, and it's easy to eat compared to salad in a bowl.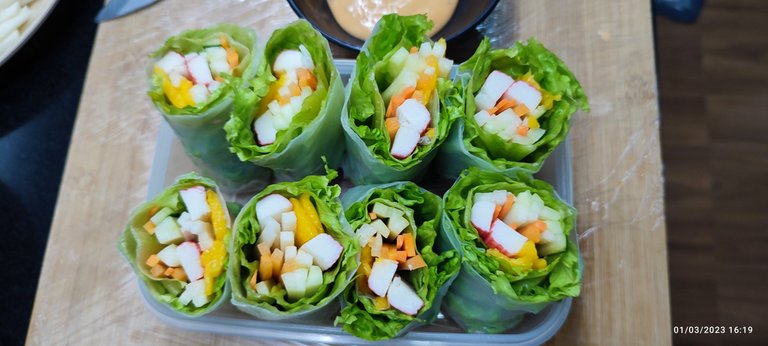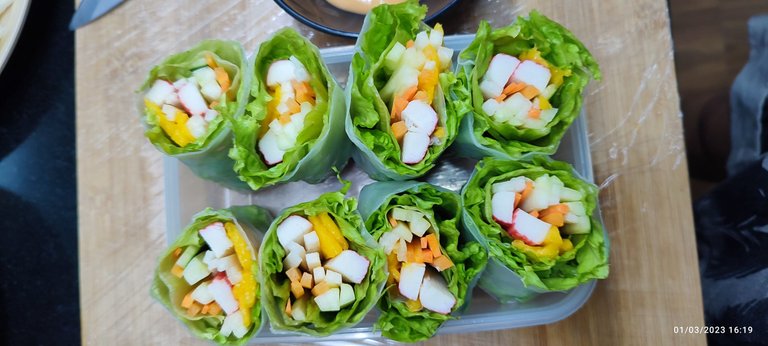 Dip it in your favorite salad dressing. It goes well, too, with peanut sauce.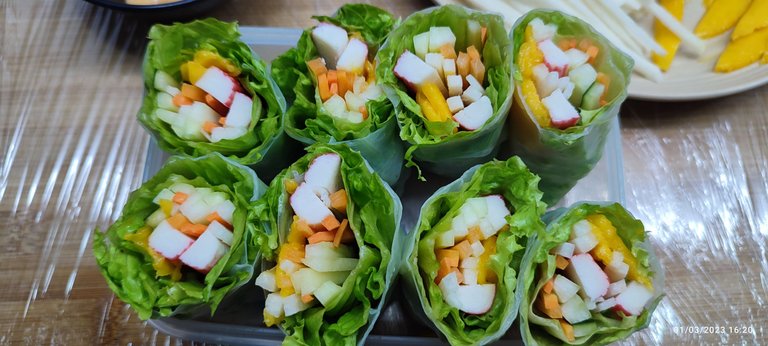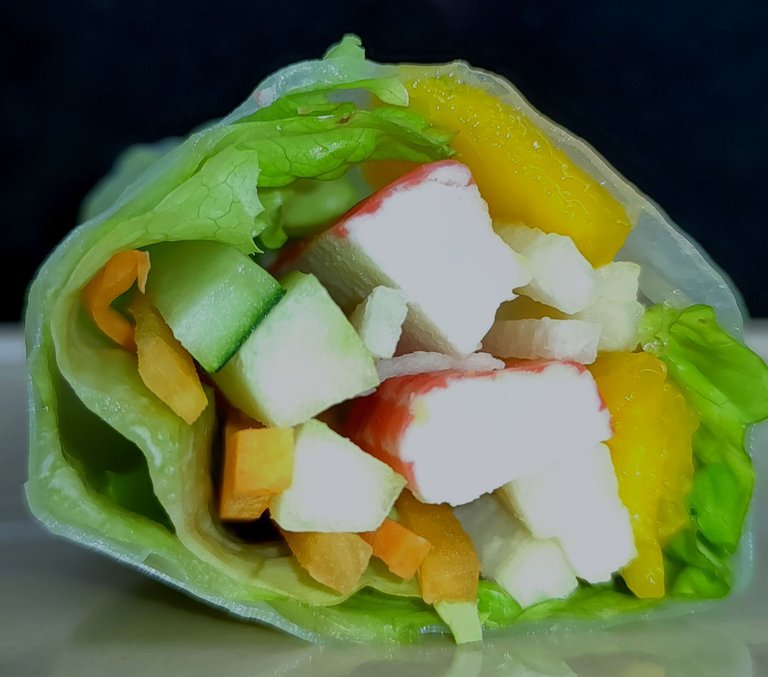 Tip: Only wrap what you can consume. It's not great to store in the fridge for a long time because the wrapper goes back to its hard form.
I have pre-sliced veggies ready and will just wrap some if I get hungry.
Try it! It is delicious and refreshing.
Thank you for reading!
❤️❤️❤️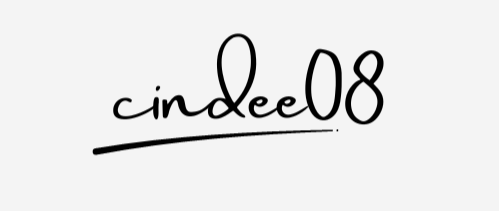 All photos are taken by me unless stated otherwise.
---
---