CineTV Community Newspaper #13
CineTV COMMUNITY NEWSPAPER | #13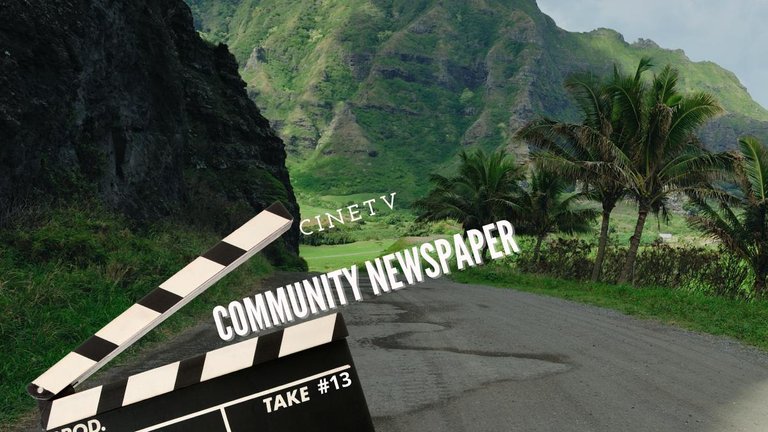 Image created with CANVA PRO


Welcome to this week's new CineTV Community Newspaper. I hope you all have a great weekend. We are almost at the end of the fourth month. The weather in the Northern Hemispheres is increasingly showing its best side. We are outside more often, and can slowly start thinking about the barbeque parties. An excellent time to socialize with friends and family, enjoy a snack, a drink and of course a good movie!
And maybe you find time and inspiration to join in on one of the many writing prompts that our social media manager @thisismylife posts on twitter almost every day. Are you already following our twitter?
Some of this week's writing prompts;
Your favorite Party-mood movie
What is the last comedy you have watched
What would be your choice for the best movie of all time
If you're lacking inspiration right now, you can always surf to our twitter, and let your mouse wheel work. If you take the time to scroll you will find many more. And since these writing prompts are purely meant to give you some inspiration, you can always use them. Also if the prompt was posted a while ago. Any prompt is always usable​. We'd love to see you do that!



CINE COMMUNITY UPDATE
This week we don't have a lot of community updates to give you. Of course, we work hard every week on engagement. Our contest is running, and maybe you guys can get ready for a new special contest soon. There is still a small update to tell about our Video Vic cards, there are still a few NFTs for sale via the Rising Start Marketplace ... and well, that special contest. We may just be giving away one or two cards as a special prize. Stay tuned if you want to know more about this!

CINE CONTEST UPDATE
The first special contest is over, and the winners have been announced. And of course our new contest is running again, in which a number of people have already participated. But there is still time for you to climb into your keyboard too, and write that fantastic blog that can make you a winner too.
This week's contest asks you to write a blog about the film that has the most stunning visuals in your experience.
This week should guarantee some gems of blogging, and hopefully yours is among them! You still have time to participate. The deadline is 3rd May, 2022, 11:59 PM, UTC time. Go, go, go!

A little note. We would love to read your personal stories. Why is that one movie or series so special to you? What impact has it had on you? Did a movie or series change your mind about certain things? Just to name a few examples.
Now that we said that, let's move on!



And of course, feel free to browse over all blogs written under the #cinetv tag. There are so many awesome blogs, and if your blog is not highlighted that does not mean it is not awesome. We appreciate each and everone of you, who takes the effort to write up a unique, original blog with movie or tv-related content.



MEMORY
Liam Neeson is back! This time in a hair-raising thriller. When you as an experienced assassin refuse to complete a job for a dangerous criminal organization. You might turn into a target and have to hunt for your own life.


FIREBIRD
Firebird tells a true passionate love story set against the backdrop of an air force base in occupied Estonia during the communist rule of the late 1970s. A young soldier and a fighter pilot navigate the precarious border between love and friendship. As their friendship grows into love, the men risk their freedom and their lives to be together in the face of an all-seeing communist regime.


PEACE BY CHOCOLATE
For Drama/Comedy lovers, this film will be released soon, based on an incredibly internationally recognized true story. A young Syrian refugee trying to settle in his new home in Canada after his father's chocolate factory was bombed. While trying to build a life in a small Canadian town, he struggles with a major personal dilemma. Will he pursue his dream of becoming a doctor, or will he choose to follow in his father's footsteps and continue the tradition of chocolate making?
MOVIE & CELEBRITY GOSSIPS

This is it for this week.
WE WILL RETURN!

Note about plagiarism. We have seen some really great posts that failed to source their pictures and so we were not able to curate them properly. Remember to only post YOUR OWN work and to properly source the photos that you use that are not your own. We have an entire team dedicated to finding and reporting plagiarism and abuse. Plagiarism is THEFT and has no place in our CineTV family! Thanks...we love you all!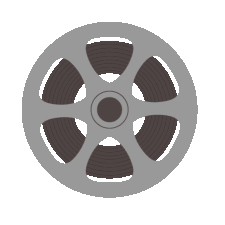 ---
---